Best Mac Cleaners to Optimize your Mac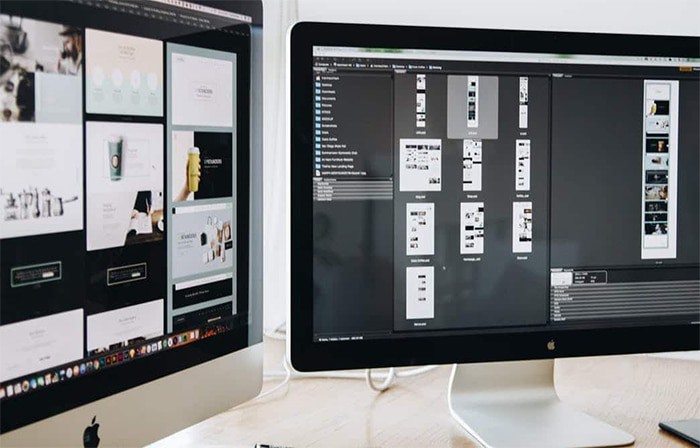 Is your Mac starting to slow you down? All computers accumulate junk files over time, leading to slower processing times that can result in frustration and lost time. If you depend on your Mac system for work, you could lose productivity and money if you don't implement a good Mac cleaning software. The best time to do this is right after investing in a new Mac or whenever you start to notice the first signs of a sluggish system.
Mac cleaning software can also save you from transferring useless files into iCloud. Your free cloud space is limited to 5 GB, and you don't want to make the costly mistake of paying Apple to store junk that your system doesn't need to operate at its best. In fact, those junk files could hold your Mac back from top performance, so it's always better to clean up the mess than to shift it into cloud storage.
How does a mac cleaner help you avoid paying for extra storage? It frees up space on your hard drive so that you have less need to use your cloud space. If every file in your system serves a legitimate purpose and does its job well because it's not damaged or corrupted, then you will have an optimized system with fewer files stored in the cloud.
Utilizing a good Mac cleaning software is like hiring a professional cleaning service to keep your home sanitary and tidy. The program works quietly in the background to protect your Mac from junk accumulation, saving you time and money. The question is which software is best for your computer, and we have six that we highly recommend.
8 Best Mac Cleaners
The top 6 best mac cleaners are listed below. Each mac cleaner was chosen for being safe, effective, and easy to use.
1. CleanMyMac X (Best Mac Cleaner)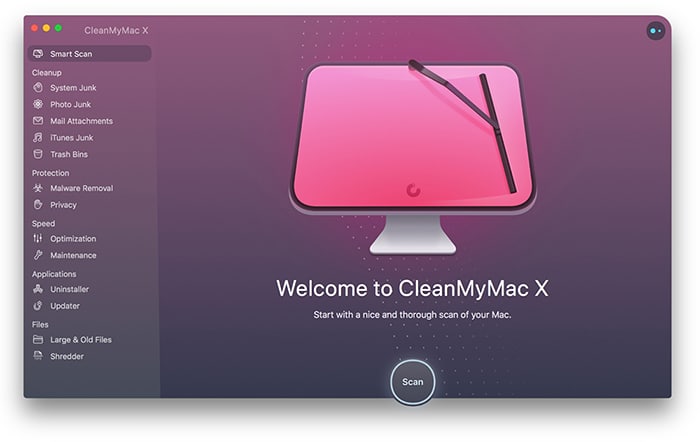 CleanMyMac can erase all the junk from your Mac within minutes. The app is designed to do three things for your macOS:
Clean

– CleanMyMac eliminates language files, outdated caches, unnecessary localizations, hidden files, and incomplete or broken downloads. CleanMyMac X does the digging and is sophisticated enough to determine what is junk and what is essential.

Optimize

– A clean system runs better and demands less storage space. Keep your Mac from moving like a bloated dinosaur even if it is getting up there in age.

Protect

– Remove adware and malware plus worms and viruses that put your data and personal information at risk. You can also employ protection against ransomware, which is often an added expense.
CleanMyMac is the best Mac cleaner because it offers all three critical services with built-in safety features. For instance, the Smart Assistant will guide you through the cleanup process, and you will approve all files before they're removed.
Read our full review of CleanMyMac for more information.
2. CCleaner for Mac

If you just want to clean your Mac without a ton of advanced options, CCleaner for Mac is the way to go. It's one of the longest-standing cleaners on the market and is backed by reputable developers who care about creating software that works as advertised.
CCleaner is a simple Mac cleaner, so it doesn't come with ransomware protection and malware removal like CleanMyMac X and some other competing programs. It does come with some built-in security features, but has three primary goals:
Clear Space

– The more space you clear up on your hard disk, the faster your Mac will operate. CCleaner can clear 34 GB per year with around 4 GB cleared on the first run.

Free Up RAM Space

– You can expect to have more than 25% more free RAM after installing and running CCleaner for Mac.

Accelerate Boot Time

– Your Mac may boot more than 50% faster after first using this Mac cleaner.
3. MacBooster

MacBooster is a highly competitive Mac cleaner designed to boost macOS performance through three main actions:
Delete Junk

– The cleaner can eliminate up to 20 types of files that are known to slow your system down.

Remove Malware

– Malware is designed to track your online activity for the benefit of marketers. It can clutter your system, slowing down operations as well as your startup time.

Eliminate Viruses

– Viruses, worms, trojans, and other infections can do more than deteriorate your Mac's performance. They can compromise your privacy and exposure your personal and professional information to hackers and other criminals.
We consider this one of the leading Mac cleaners because it detects and removes duplicate files as well as outdated, unneeded, and malicious files. It doesn't protect you from ransomware, but it will catch and remove adware, spyware, and other dangers.
Read our full MacBooster review for more information.
4. DaisyDisk

If you're looking for an affordable Mac cleaner but don't want to sacrifice efficiency and simplicity, it's worth your time to check out DaisyDisk. It delivers a colorful map that displays not only the storage space available on your hard disk but on all attached storage devices as well. That makes it easy to identify large files that are consuming more space than they're worth.
It's fast and easy to click files from your map, review their contents and make the decision to delete or save. It takes just seconds for the software to scan many disks, so this isn't an app that's going to consume a lot of your time.
The app doesn't offer advanced malware, adware, and spyware detection apps. It won't protect you from ransomware or other serious threats, so make sure you're also running a good anti-virus app.
Read our full DaisyDisk review for more information.
5. Drive Genius
Drive Genius is one of the more comprehensive Mac cleaning software programs available today. It includes 18 features designed to perform three critical actions:
Clean

– Eliminate those junk files while taking advantage of premium features not available with most competing apps. Easily adjust partitions and assign icons to files for improved organization. Completely eliminate unwanted files so they don't keep coming back to clutter your MacBook. Many competing programs cannot completely delete all files.

Protect

– Drive Genius includes malware detection and removal, but that's just the beginning. Seven additional features allow you to detect and fix corrupted files, correct file errors and rebuild some lost files.

Boost Performance

– Drive Genius can defragment your Mac and keep it clean for improved speed and overall performance.
Much of what is offered with Drive Genius isn't available with most of the other apps on this list. If you've ever dealt with corrupted files or drive errors, you know they're difficult if not impossible to repair without significant technical knowledge. This cleaning program may save you a trip to a repair shop, but expect a learning curve as you figure out all of the advanced settings.
Read our full Drive Genius review for more information.
6. Disk Drill
Disk Drill is a well-known specialty data recovery tool for Mac that also includes valuable disk cleaning features. The software will analyze disk usage and identifies various types of files for cleaning. It also keeps track of the storage device's health and sends out prompt warnings if anything goes wrong.
The software's main focus is data recovery, despite the fact that its cleanup tools are very extensive. Data loss on a Mac can be caused by a variety of factors, including accidental deletion and data corruption. Disk Drill can help you recover the data. It is available in a free or paid Pro version.
Read our full Disk Drill review for more information.
7. Onyx
Onyx is free software that performs various maintenance tasks, some of which can help your Mac run faster. It checks the integrity of your system files, rebuilds caches and indexes, and removes a variety of junk files.
It also modifies many aspects of your Mac's actions, including animation effects, file and folder visibility, and more. However, most of it is very specialized and not something that ordinary users will benefit from.
However, unlike other Mac cleaners, Onyx does not search your machine. Other than that, you select which caches and directories to clear, but it does not inform you whether they contain anything or whether clearing them will free up space.
Onyx allows you to perform a variety of advanced activities, including script execution and access to UNIX manual sites. These are obviously intended for professionals, and a few of them can even hurt your Mac if you're not careful.
8. Disk Doctor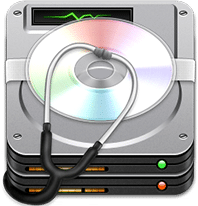 Disk Doctor is similar to #4 on this list in that it's a simple disk cleaner without any advanced apps. Once it's installed on your Mac, you will see a simple app that shows available and used space in the following six areas of your computer:
Applications
Caches
Downloads
Language files
Logs
Mail downloads
Trash
You can run separate scans in each of these areas, and the software provides explanations of the junk files often found in each category. Disk Doctor does scan quickly, so it doesn't take a lot of time to perform monthly or quarterly cleanups.
When comparing Mac cleaning software, keep in mind that a program like Disk Doctor will provide only a basic cleanup. It will remove some of the most common junk files that are known to slow down a macOS, but they won't deliver the more exhaustive deep cleaning that you will get with a more developed software program. You will also need a separate anti-virus program in addition to Disk Doctor.
Cost
You can download a free demo to try this software before you invest any money. With a price tag of just $9.99 for a lifetime license, you may want to just buy it and give your Mac a cleanup right away. This is the most affordable Mac cleaner app available today, and you don't have to worry about ongoing monthly or annual payments.
Pros
Affordable
Easy to use
No learning curve
Cons
Not as thorough as more developed apps
No advanced apps
Are Mac cleaners safe?
That is dependent on the Mac cleaner software chosen. Some Mac file cleaners and device optimizers, like Advanced Mac Cleaner, are not safe, so choose wisely and don't download the first app you see. Having said that, all of the Mac cleaners discussed in this list are completely safe and reliable.
Unsafe Mac Cleaners and Scams
When it comes to buying software to clean your Mac, stick with the big names you know. Remember, to work well a Mac cleaner will need to be able to access very sensitive parts of your computer. Don't take chances with newcomers, cheap promotions, or scare-tactic sales and marketing.
One of the most notorious scams is MacKeeper, a scare-tactic marketer. The complaints about the company cover everything from over-charging to the intentional installation of a backdoor trojan and data loss. Don't buy from them, but if you want to read all the sordid details they are in our MacKeeper review.
Summary
Our Mac cleaner reviews range from simple, affordable programs that will provide a basic cleanup to well-developed cleaning software equipped with the latest features for cleaning. DaisyDisk and Disk Doctor are the cheapest Mac cleaners with the most basic features while Drive Genius is the most elaborate in terms of comprehensive tools.
We included other programs like CCleaner for Mac because we know that mid-range is where many users feel most comfortable. When picking the best cleaner for your Mac, look at the features offered and assess how many of them you're likely to use. For those that don't have the time or desire to learn a more complex system, perhaps a more basic program would be the best fit.
For a thorough deep cleaning plus some protection against viruses and malware, we highly recommend CCleaner for Mac. Go with CleanMyMac for extra protection against ransomware as well. These programs are affordable for many individuals and businesses while offering some advanced features that go beyond eliminating junk files temporarily.
Remember, most of these cleaner apps do have free versions. If you have a sluggish Mac but can't invest even a few bucks per month, this is the best way to go. You can always upgrade to the paid version or switch to another Mac cleaner entirely when you have the financial power to do so.
What's important is that you start cleaning your Mac right away. The longer you wait, the more junk you accumulate and the harder it becomes to thoroughly clean. Greater performance and faster startups await you.