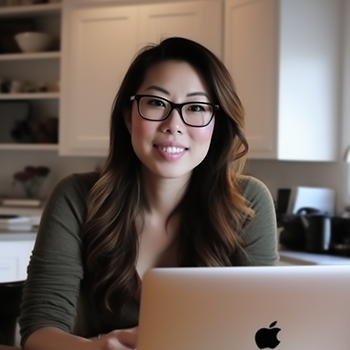 Katrina O'Reilly is a 35-year-old technology writer and expert hailing from Jaynesfield, Wisconsin. With over a decade of experience in the tech industry, Katrina specializes in cell phone data recovery software, cybersecurity, and parental control apps. She is passionate about helping parents and individuals safeguard their digital lives while making the most of today's connected world.
As a proud mother to her 12-year-old daughter, Katrina understands the importance of striking a balance between freedom and protection when it comes to technology. Her writing is fueled by her firsthand experiences and her extensive knowledge of Android and iOS development. Katrina holds several certifications, including CompTIA Security+, Certified Information Systems Security Professional (CISSP), Google's Associate Android Developer, and Apple's iOS App Development with Swift certification. These credentials, along with her years of hands-on experience, have made her a recognized expert in her field.
Katrina's articles have been featured in numerous online publications, and she is known for her clear, concise, and informative writing style. Her dedication to demystifying complex topics and providing practical advice to her readers has made her an important voice in the tech community.
In addition to her writing and tech pursuits, Katrina is an advocate for online safety and digital literacy. She regularly speaks at conferences, participates in webinars, and collaborates with schools and parent groups to promote responsible technology use.
Online Presence
Due to the sensitive nature of her cybersecurity work, her LinkedIn, Twitter, Facebook, and other social media accounts are only available upon request.
Contact Information
For inquiries or collaboration opportunities, please contact Katrina O'Reilly at katrina@thehightechsociety.com.
Personal Interests
When she's not writing or tinkering with the latest gadgets, Katrina enjoys exploring the picturesque Wisconsin outdoors with her daughter and their beloved dog, Max. Her weekends are often spent hiking local trails, enjoying family bike rides, and engaging in the occasional geocaching adventure.