Affiliate Disclosure: The High Tech Society is reader supported and uses affiliate links which may earn a commission and support our work, at no cost to you.
Learn More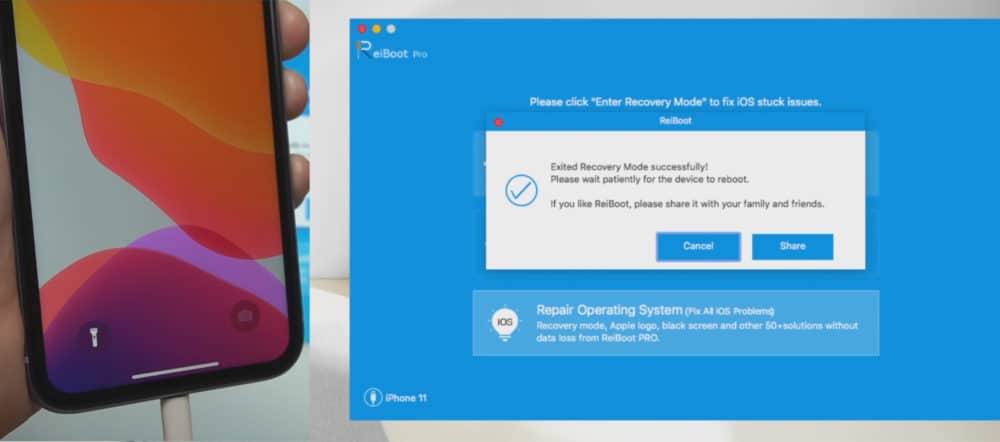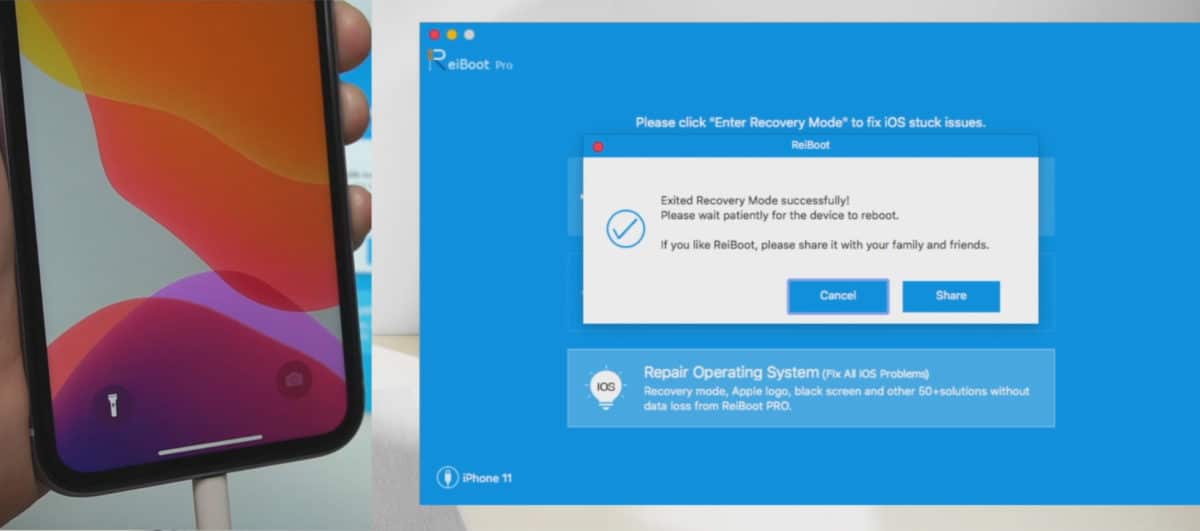 ReiBoot is an iPhone and Mac iOS repair tool that helps users enter and use recovery mode. If you are having problems with an endless apple logo appearing, are unable to update your operating system, or you are incapable of restoring your Apple product's functionality, ReiBoot can help fix your phone. In fact, if a recent update caused your old iPhone to fail, ReiBoot supports system repair services that automatically downgrade your system to an older safe state without causing any data loss.
To put it simply, ReiBoot is a one-click solution to get the most out of a stuck iPhone or iOS system. You don't need to know anything technical to use it since the user interface is simple enough for even the least techie person to understand.
ReiBoot was developed by the software company Tenorshare, which has been in the business of data recovery, minimizing data loss, and developing simple-to-use recovery tools for over a decade. Having received awards from companies like Yahoo and Softonic, Tenorshare is one of the more trusted names in iOS and iPhone tools.

How Does Reiboot Work?
Without getting too technical, ReiBoot works by circumventing the normal processes used to roll back iOS version changes on iPhone.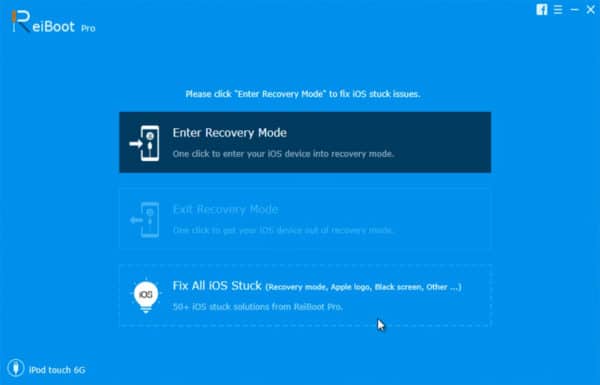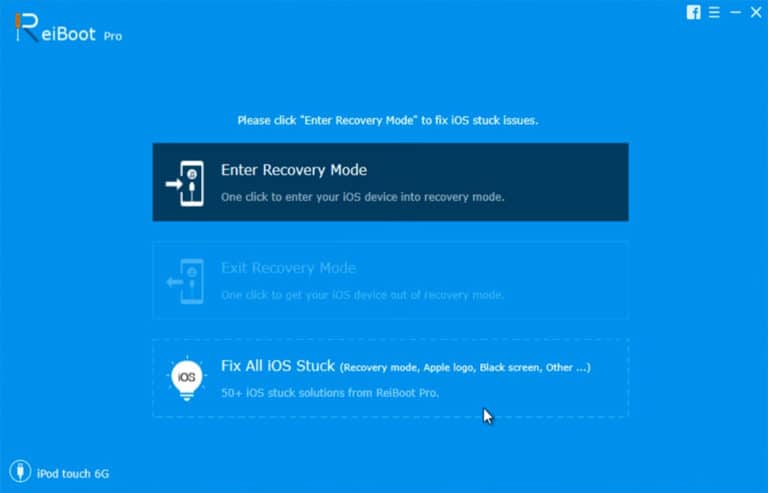 If you are using an older iPhone, iOS updates can be a nightmare. You may be reading this because you discovered that the hard way. In some cases, the new iOS changes forced on you may cause incompatibility issues with the apps and other firmware you have on your particular device. In this case, the official Apple recommendation is that you perform a hard reset that will wipe out all persistent data that may be causing the update to enter a failed state.
Essentially, Apple recommends that you wipe out everything on your iPhone if you experience a problem!
Unfortunately, performing a hard reset is undesirable for many reasons. Depending on when you last performed a backup, you may lose absolutely everything.
This software acts as a "wrapper" application that makes sure to preserve everything before attempting to fix anything. To start, it will download everything from your phone to your Windows or Mac computer. When it has finished, it rolls back the newest update that caused the device to crash in the first place, and will then download all of your personal data back onto the device from your computer.
The result is that your phone is functional without incurring any damage, due to how the software circumvents the reboot and recovery process.
What Does Tenorshare ReiBoot Help Recover?
The software has many features that help users recover old, faulty, or failing Apple devices and get them running smoothly again in minutes. ReiBoot is an all-in-one iPhone repair tool.
Recover from Black Screen
If your iPhone or iPod suddenly becomes stuck and the screen turns black when you use it, you typically have to restore the device to factory settings. Unfortunately, this causes all information on the iPhone to be wiped out.
It's possible to circumvent this process altogether and recover everything without risking any loss.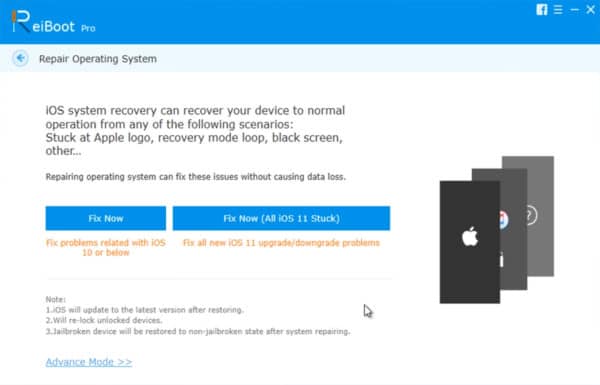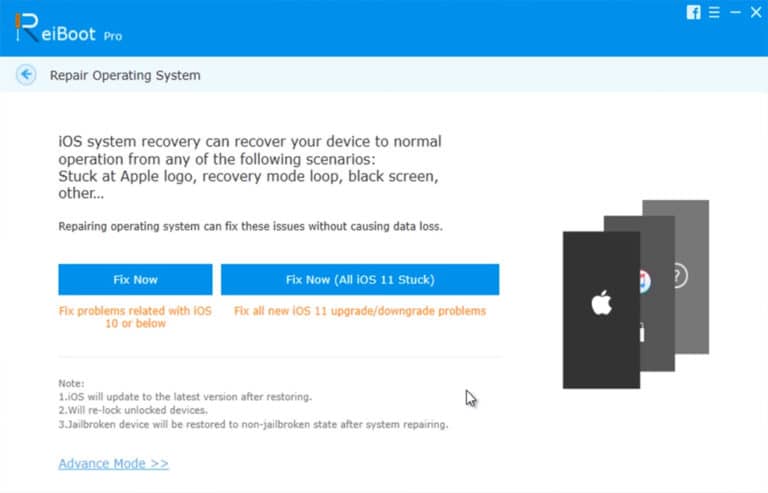 Apple Logo Loop or Blue Screen
Just like recovering from a black screen, getting out of a permanent Apple logo screen will require that you lose everything just to go through the factory reset process. With Reiboot, you may be able to repair the issues on your version of iOS without resorting to a factory reset.
Failed "Recovery Mode"
During mandatory iOS updates, your connection may be lost for various reasons. If the words "Connect to iTunes" are displayed, you are typically required to connect to iTunes to restart system installation. However, this poses the risk of causing data loss if your device hasn't been backed up recently.
You can reboot your device expediently without having to revert to an old iOS version.
Fixes iTunes Errors
In addition to making the restart and reboot processes as easy as possible, ReiBoot can help with more difficult error-handling for common iTunes errors. This software helps to resolve the most common failure codes that occur when trying to connect to iTunes, such as error codes 319, 3014, 4005, and 4013.
No Data Loss
Perhaps the best aspect of ReiBoot Pro is that the application does everything within its power to securely and accurately restore your data in the best way possible. Typical recovery methods go through the iTunes interface and usually opt to destroy all the persistent data on your phone, such as images and music, in order to preserve the function of iOS.
However, this approach is not well-suited for all devices. Many people store important things on their devices and it would be a major loss if they were to suddenly have it deleted. In this case, Tenorshare ReiBoot provides some of the most robust data-protection services and reboot repair options available, to avoid the worst-case scenario of user data loss.
Simple User Interface
iPhone and iOS recovery does not get much simpler than Tenorshare ReiBoot. The user has only three options when they starting up: enter recovery mode, exit repair mode, and a one-click "Fix all iOS Issue" button.
For those who don't want to go trampling through the command line terminal or their machine's operating system scripts, ReiBoot Pro provides a "black box" and clear cut way of resolving a diverse array of issues on iOS devices.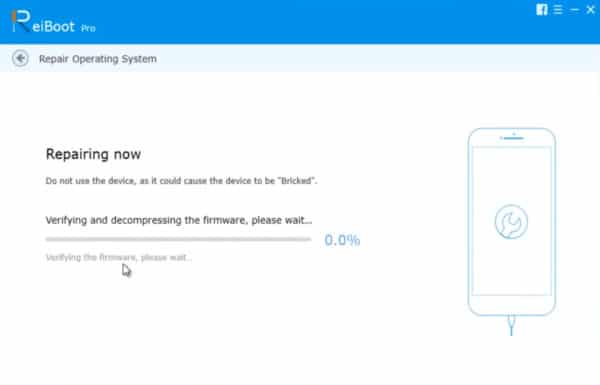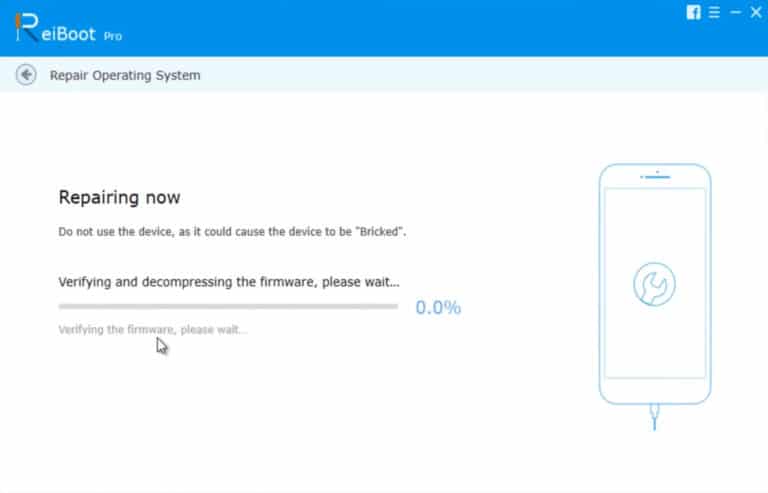 Once you click "Fix All iOS Issues", you're guided through a simple list of potential problems you may be having. Simply click on the particular problem you are facing and wait as it performs the recovery operations.
User Guide for ReiBoot
To get started, all you need to do is click the Install button through the Tenorshare website. Once installed, you can click on the app to get it running on your machine.
Once the app is running on your PC, make sure to connect your iPhone, iPad or iPod Touch with a USB cable.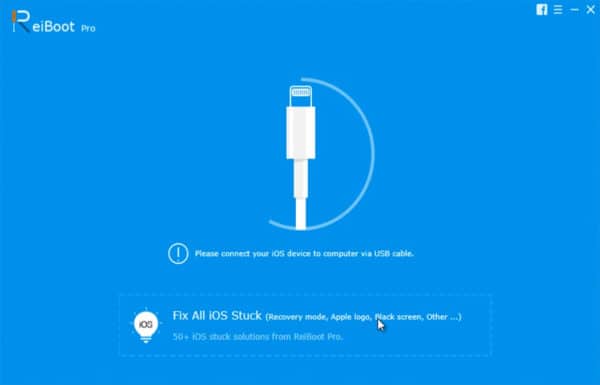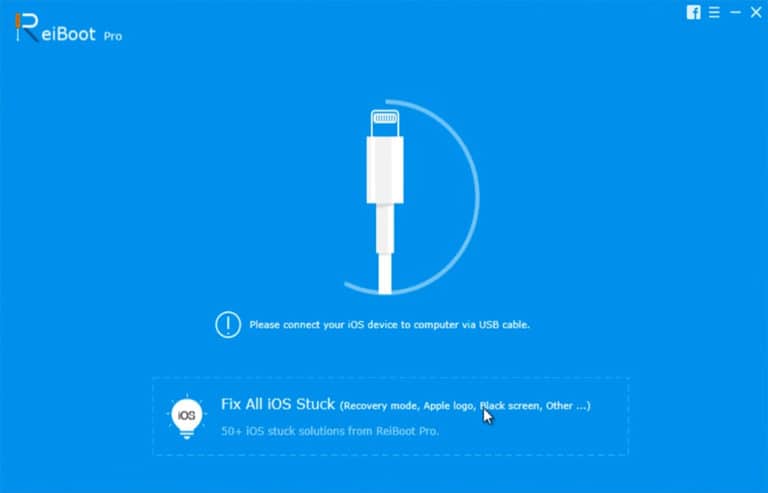 ReiBoot will automatically sense the device and begin the process to see if it can fix the problems it finds.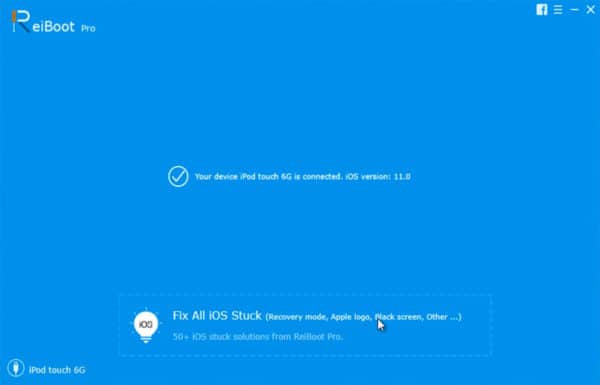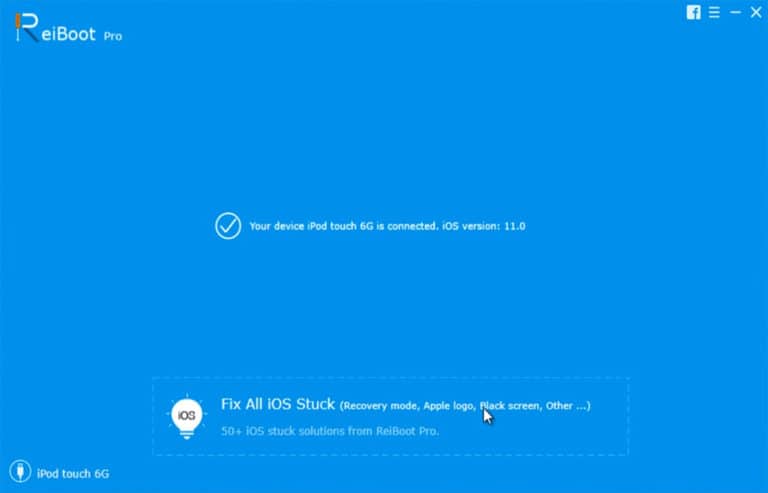 Next, click on one of the three buttons on the main interface: "Enter Recovery Mode", "Exit Recovery Mode", or "Fix iOS Issues".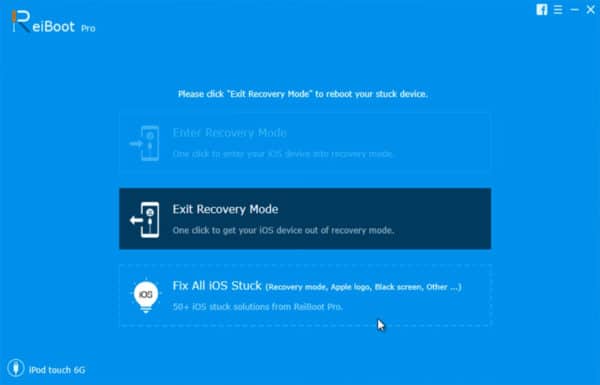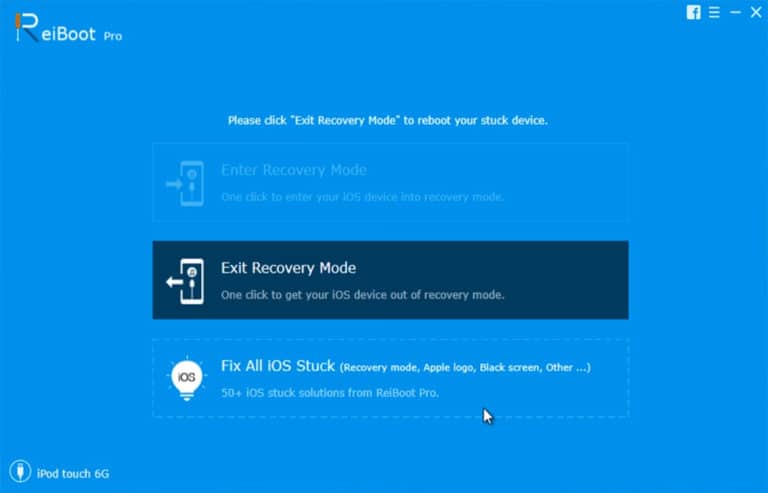 Typically, you will first want to enter recovery mode in order to boot into a recovery state. This will allow it to analyze the main reasons behind the issues causing the frozen screen, black screen, or permanent Apple logo. The free version of ReiBoot will allow you to do this, and it's easy to do. You will then be prompted with a step-by-step solution on how to fix the issue.
Once it is finished with the process, click the "Exit Mode" button in order to completely reboot your stuck device. Most of the time, it will have completely rolled back the iOS system version changes that caused your device to get stuck on a blank screen in the first place.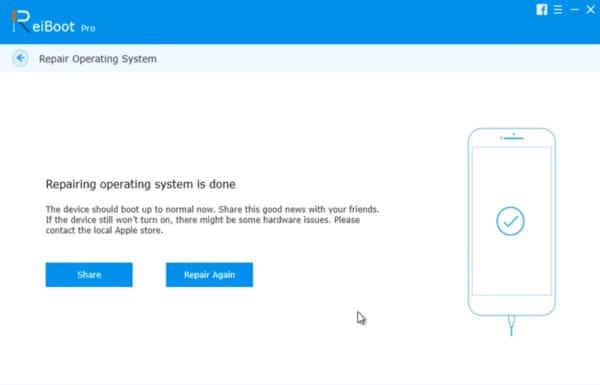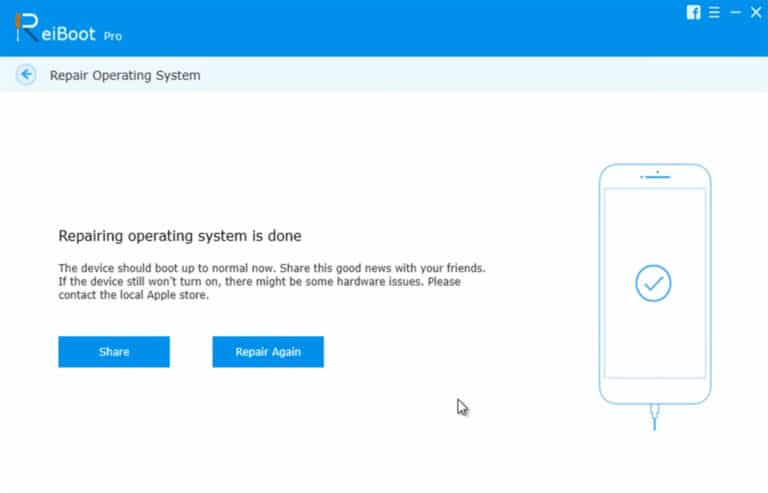 For a more thorough guide make sure to visit Tenorshare's "How to Use Reiboot" page, which provides step-by-step explanations for any type of problem you are likely to encounter on iPod, iPhone, or iPod Touch.
Final Thoughts
Ultimately, it's hard to go wrong with ReiBoot. Developed by a trusted company, it is a simple-to-use, intuitive tool to preserve the information on your phone while safely removing the issues that caused it to fail.
For the protection of older devices, ReiBoot is a "must-have" software product. When paired with regular backups on the cloud or external devices, it allows you to ensure that all of your favorite images, music, and text messages are effectively preserved.

Best Overall iPhone Repair Tool