Affiliate Disclosure: The High Tech Society is reader supported and uses affiliate links which may earn a commission and support our work, at no cost to you.
Learn More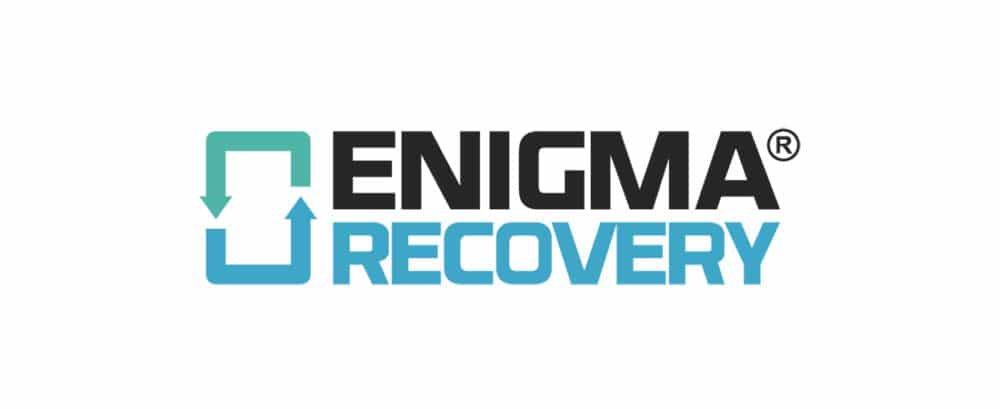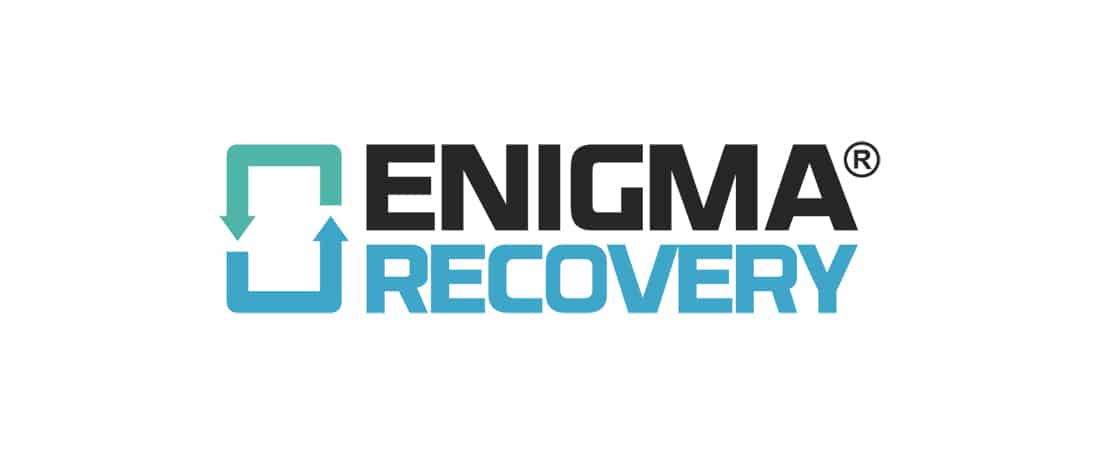 The Enigma Recovery app is a data recovery tool for iPhone, iPad, and iPod. It scans iTunes backups and iCloud accounts for messages, call history, calendar events, videos, photos, and notes. Recovered data can be restored to a new phone, even if it has been deleted from the phone in the past.
If you have you ever deleted text messages or photos that you want to get back, Enigma Recovery software can help you recover lost or deleted data on most devices.
Enigma Recovery software is available for macOS and Windows. Enigma Recovery does a deep scan of deleted data ⁠— which means device scan times can vary quite a bit. The time it takes to recover deleted files depends on how much content is being recovered and the file type. Restoring notes and contacts is much quicker than recovering photos and videos.

Best Overall iPhone Repair Tool
How does the app work?
Once Enigma Recovery is installed on a computer, the software can be used to recover any iOS device.
The software will scan any iOS device plugged into the computer and display backup information. Users can choose to recover from the device, iTunes, or iCloud. iCloud recovery is useful if your device is lost or stolen since it doesn't require access to a device.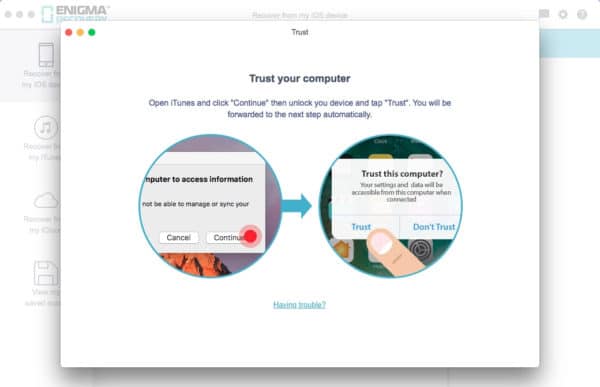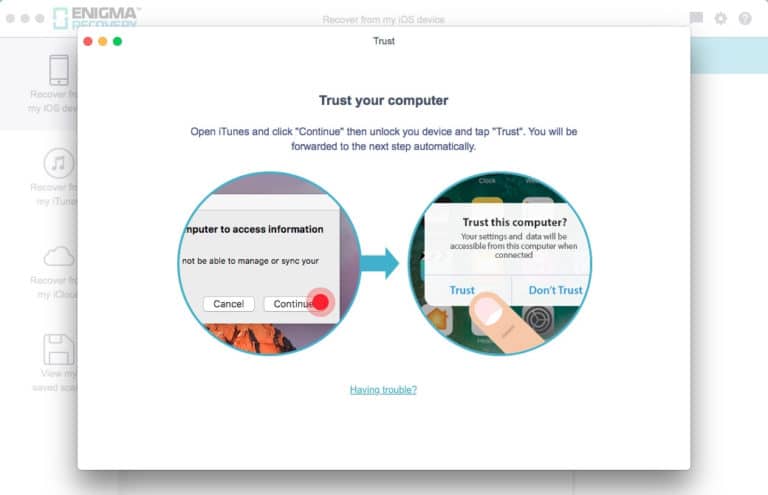 The app works with multiple iOS devices and allows users to choose which backups to scan. Recovering data from iTunes will require the iTunes app to be installed on the computer. Types of recovered information include deleted messages, calendar entries, notes, Safari bookmarks, videos, photos, and full call history.
Enigma Recovery offers the ability to preview every file before choosing to recover any data. You can even export a full iCloud backup using the app. Data exported can be in XML, CSV, XLS, or PDS format for easy reading.
Best of all, the target device doesn't need to be jailbroken for Engima Recovery to be useful.
Key Features of Enigma Data Recovery
Software can be used without jailbreaking your device
Enigma Recovery creates a copy of data, keeping your original data safe
The app can be installed on both Windows and macOS computers
There is a free one-week trial to preview a small selection of deleted data
94% successful data recovery rate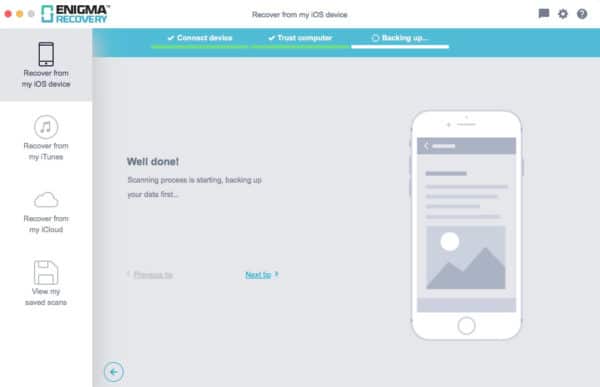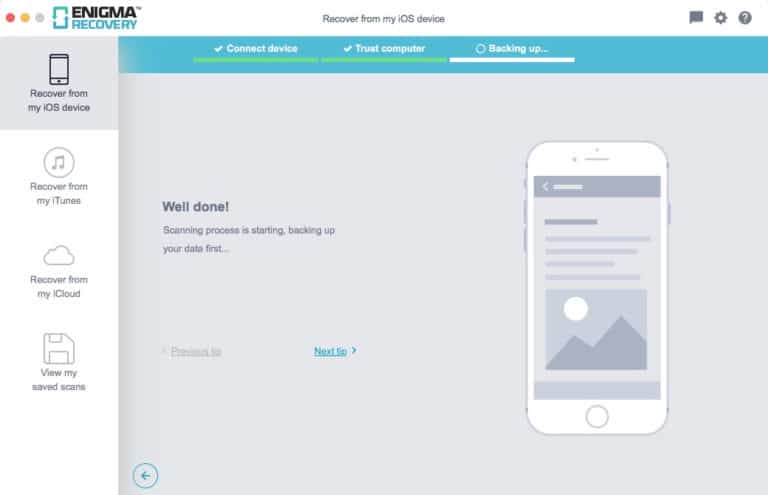 Use Cases
Not sure why you would need a data recovery app? You might be surprised at how useful data recovery can be for the average person. Consider any one of the following scenarios to help you decide of you should be using data recovery software.
You drop your iPhone in the lake on a trip to the beach with friends. With Enigma Recovery, you can get a new phone and restore your old data from an iCloud backup.
You suspect your spouse could be having an affair and is deleting their communications. You can create a copy of their iCloud data to scan for any inappropriate messages.
You give your child their first smartphone and want to know who they are texting. Enigma Recovery can let you scan their device for deleted data.
You run a business that handles customer-sensitive data on your devices. These devices are issued to employees. Your IT department can use Engima Recovery to recover any deleted communications.
You accidentally drop your iPhone and the screen is smashed while attending a concert. Enigma Recovery can help you make a backup of the device, even if the screen is unusable. You can then restore that backup to your new device when you get it.
Imagine spilling coffee on your iPad that has your term paper for the end of the semester. Enigma Recovery can help recover that file even if the device is lost to water damage.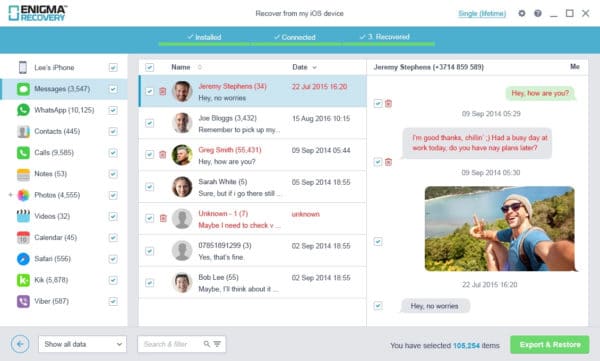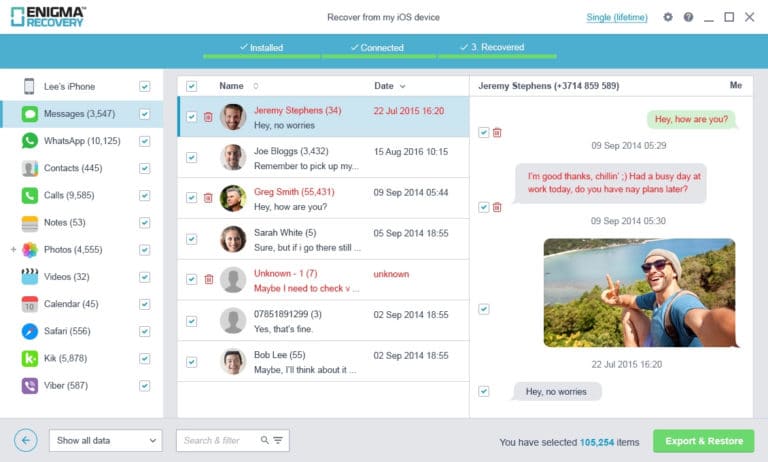 As you can see, there are several legitimate uses for data recovery software. If you've ever experienced losing an important file, then you know how important backups can be.
Pros & Cons
While Engima Recovery can help you get back your lost data, there are some limitations to the app. This quick glance at the pros and cons of the app should help give you an idea of its limitations.
Pros
Recover lost data from iPhone, iPad, iPod Touch
Restore deleted data to any iOS device
Data can be recovered from a device, iTunes backup, or iCloud backup
iCloud backups do not require device access (useful for lost or stolen phones)
Easy-to-use software that is very straightforward
Creates a copy of data rather than altering the original backup
Device does not need to be jailbroken for data recovery
One-week free trial to test the software
Supported export formats include CSV, XML, Excel, VCF, and HTML
Cons
Cannot recover data from factory reset iOS devices
Importing retrieved data requires an iOS-only app
Data scan times and speeds seem to vary wildly
Free trial is only for scanning data, no recovery options
Pricing & Trial Offers
Enigma Recovery offers a one-week free trial for users to decide if the app is right for them. The free trial is limited to only one device, and it can only scan deleted data. To export data or restore data, you will need to purchase a subscription.
A single subscription costs $59.99 and provides full service to one device. Users can recover, export, and restore data on the device for the life of the subscription. They can also seek help or support from the developers.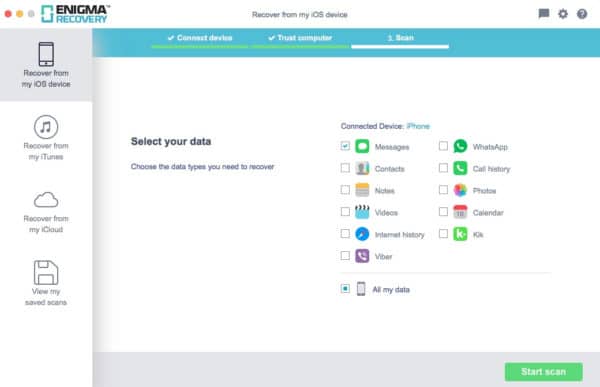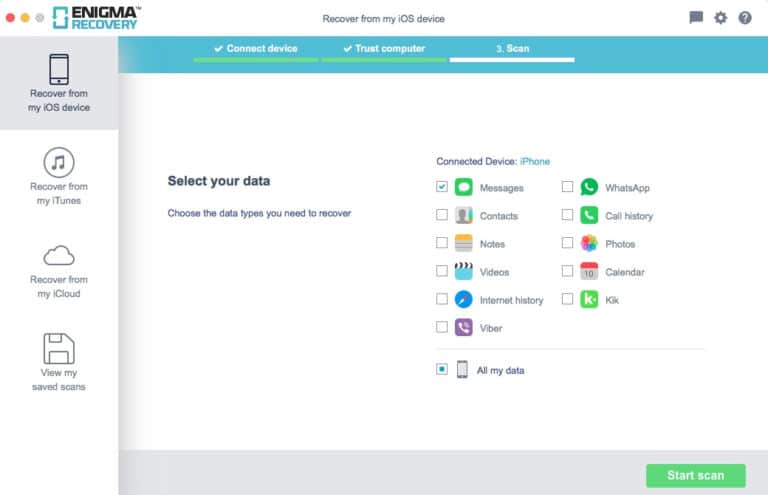 A multi-household subscription is available for families that want to protect multiple devices. The multi-household subscription starts at $69.99 and covers three different iOS devices.
Finally, a Pro subscription is available for $199.99 and includes data recovery from unlimited iOS devices. This subscription tier is well-suited to businesses that need to keep tabs on employee devices.
Conclusion
Enigma Recovery is one of the most comprehensive iOS data recovery apps available. It works on both macOS and Windows devices to recover data from any iOS device. iCloud backups can be used to restore data to a lost or stolen device ⁠— a godsend when you don't have your phone anymore.
The pricing structure for the app is a little steep, especially considering the restricted trial. Since users can't export or recover even one file, the process can't be tested without forking over the money for a subscription.
Overall, Enigma Recovery is very effective at restoring deleted data on iOS devices. The app is straightforward to use, and scanning files for export is as simple as a few button clicks. This data recovery app would well serve anyone who needs to recover lost data from their device.