Spyera Review (2023): Is This Spy App Worth It?

Spyera is a powerful and versatile parental control app designed for tracking and monitoring various devices, including Android, iOS, Windows, and MacOS. With an extensive list of features such as live call recording, social media tracking, keylogger, location tracking, and more, it is a comprehensive solution for parents and employers looking to monitor their children or employees.
Who should use Spyera?
The Spyera spy app is designed for parents who want to ensure their children's digital safety, as well as employers who need to monitor their employees' activities on company-owned devices. With its wide range of features and compatibility with Android, iOS, Windows, and MacOS, Spyera provides a powerful tool for those seeking a robust monitoring solution. However, it is crucial to obtain the device owner's consent and follow all applicable laws while using Spyera.
Key Features of Spyera
Call Monitoring and Recording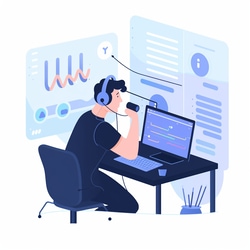 Spyera can monitor live calls and record them, which can be particularly useful in understanding the conversations your children are having. As a parent, I found this feature helpful in ensuring my children were not engaging in risky discussions or talking to strangers without my knowledge.
Device and Content Access
The spy app provides access to photos, videos, audio files, and other content on the monitored device. This feature allowed me to review the media my children were sharing or receiving, ensuring they were not exposed to inappropriate content or sharing sensitive information with others.
Social Media and Text Messages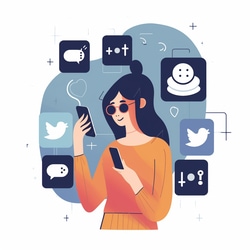 With the ability to monitor text messages and conversations on various platforms such as Facebook, Instagram, WhatsApp, and Snapchat, Spyera enables parents to keep a close eye on their children's online interactions. In my experience, this feature was invaluable in identifying potential cyberbullying incidents and monitoring my children's text messages with their friends.
Stealth Mode and Undetectability
One of the key aspects that I appreciated was its stealth mode, which made the app undetectable on my children's devices. This allowed me to monitor their activities discreetly without raising suspicion, enabling me to ensure their safety without causing any unnecessary friction in our relationship.
Location Tracking and Geo-Fencing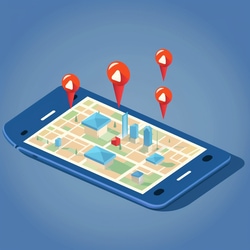 Location tracking and geo-fencing are essential abilities that helped me keep track of my children's whereabouts. By setting up virtual boundaries, I received alerts if my children entered or left specified areas, providing peace of mind about their safety and allowing me to act quickly in case of emergencies.
Additional Features
A range of other features are available, such as keylogger, app screenshots, and email monitoring. These tools allowed you to gain a comprehensive understanding of your children's online activities, enabling you to identify any potential threats and take appropriate action to protect them.
Compatibility
Android Compatibility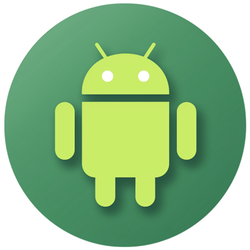 Spyera is compatible with Android phones and tablets, supporting all Android OS versions, including v13. Some functions may require root access to function, but overall, the app works seamlessly across a wide range of Android devices, ensuring comprehensive monitoring for parents and employers.
iOS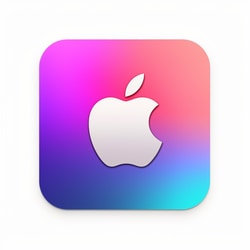 The software is compatible with iPhone and iPad devices, supporting iOS versions up to and including 14.X. Jailbreaking is required for installation, which may be a drawback for some users. However, once installed, it is a powerful parental control solution for Apple devices.
Windows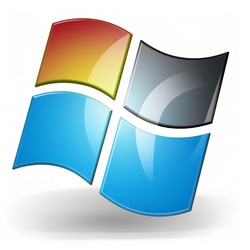 The spyware works well with Microsoft Windows operating systems, including Windows 7, 8.X, 10, and 11. This allows you to monitor not only smartphones and tablets but also laptops and desktop computers, ensuring a comprehensive solution for various spying needs.
MacOS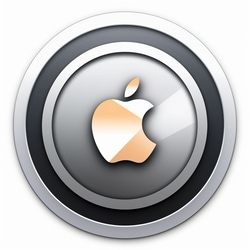 The software is compatible with multiple macOS versions, including Sierra, High Sierra, El Capitan, Yosemite, Mavericks, Mojave, Catalina, and Big Sur. This ensures that it can be used effectively on Apple laptops and desktop computers, providing a robust surveillance tool for macOS.
Rooting and Jailbreaking Requirements
While it can be used on both Android and iOS devices, some features may require root access on Android devices or jailbreaking on iOS devices. Although this may present some challenges for users who are not comfortable with these processes, it allows for more advanced capabilities and ensures a comprehensive solution for monitoring various devices.
Installation and Set-up
Step-by-Step Installation Guide
Installing Spyera on your target device is a straightforward process. Here is a step-by-step guide:
Purchase a Spyera subscription and create an account.
Check your email for the activation code and installation instructions.
For Android and iOS devices, get physical access to the target phone. For Windows and MacOS, remote installation may be possible.
On Android or iOS devices, enable the installation of apps from unknown sources in the settings, if required.
Follow the instructions provided in the email to download and install the application on the target phone.
Enter the activation code when prompted during the installation process.
Configure the app settings according to your needs.
Once installed, it will begin monitoring the target phone, and you can view the collected data through the web-based control panel.
Common Installation Issues and Troubleshooting
While the installation process is generally smooth, users may encounter some common issues. Here are a few troubleshooting tips:
Internet connection: Ensure that the target cell phone has a stable internet connection during the installation process, as the application requires internet access to download and activate the software.
Compatibility: Verify that the target device's operating system is compatible before purchase.
Rooting/Jailbreaking: Some features may require root access on Android devices or jailbreaking on iOS devices. If you face issues with specific functions, confirm whether these processes are needed and follow the appropriate steps.
Firewall/Security settings: In some cases, security settings on the target cell phone may interfere with the installation. Temporarily disable any security software or adjust settings as necessary to allow Spyera to install.
Customer Support: If you continue to face issues with installation, reach out to their customer support for assistance. They can guide you through the process and help resolve any problems you may encounter.
Pricing and Plans
Subscription Options and Pricing
A range of pricing plans are available to suit various spying needs. The available subscription options are as follows:
Smart Phone: For iPhones or Android smartphones, the cost is EUR 89 per month. This plan offers unlimited device changes, free updates, and a keylogger.
Tablet: To monitor iPads or Android tablets, the subscription fee is EUR 69 per month. This plan also includes unlimited device changes, free updates, and a keylogger.
Computer: For Windows or Mac computers, the cost is EUR 49 per month. Like the other plans, this one provides unlimited device changes, free updates, and a keylogger.
All In One: To monitor all compatible devices, Spyera offers an annual plan at EUR 449 per year. This package includes one smartphone license, one tablet license, and one computer license, along with a keylogger. Note that this plan is not available for monthly subscriptions.
All prices are for a single payment, with an optional automatic subscription available during checkout. You can cancel your subscription at any time.
Payment Methods and Money-Back Guarantee
A variety of payment methods are accepted, including:
Credit Card
Bitcoin
Paypal (depending on your country)
SEPA
Direct Debit
American Express
Your credit card details are kept secure through fully PCI-DSS compliant processing, and Spyera never stores your credit card number or security code (CVV code).
After a successful payment, you will receive a welcome email containing your download link, system login details, and activation code. This process is typically completed within a few minutes.
If you are not satisfied with Spyera within 10 days of purchase, the company offers a full money-back guarantee. This ensures that you can try the software risk-free before committing to a longer-term subscription.
Pros and Cons of Spyera
Advantages of Using Spyera
Spyera offers several benefits for those seeking a reliable monitoring solution:
Wide range of features: Spyera provides a comprehensive set of monitoring tools, including call recording, social media tracking, and location tracking, making it a versatile choice.
Compatibility: Compatible with multiple devices and platforms, including Android, iOS, Windows, and MacOS, allowing users to monitor different types of devices with a single app.
Unlimited device changes: The parental control software can be moved between supported devices as many times as needed during the subscription period, providing flexibility in monitoring multiple devices.
Stealth mode: Stealth mode, makes it difficult for the target cell phone user to detect its presence.
10-day money-back guarantee: Spyera offers a risk-free trial period, allowing users to test the software and request a refund if they are not satisfied with the product within the first 10 days of purchase.
Drawbacks and Limitations
Despite its advantages, Spyera also has some limitations and drawbacks when compared to other spy apps like mSpy:
No Demo: Not having a demo of the control panel available is a very unusual for a parental control app. This means that you are, essentially, blindly trusting that the app will do what you want in a way that you can use.
Dependability: Some users have reported that Spyera may not be as dependable as other spy apps such as mSpy, which can impact the accuracy and consistency of the recorded data.
Rooting and Jailbreaking: To access certain features, Android phones may need to be rooted, and iOS devices require jailbreaking. This can be a time-consuming process and may void the phone's warranty.
Price: Spyera's pricing plans may be considered expensive compared to some of its competitors, especially when considering the monthly subscription costs.
Delayed OS support: It typically takes Spyera more than two months to support a new OS version after its public release. This can become an issue in instances where the target phone's OS is updated and Spyera is no longer hidden or undetectable.
No free trial: Spyera does not offer a free trial, which may deter those who wish to test the app before committing to a subscription.
Spyera vs mSpy

Feature Comparison
Both Spyera and mSpy offer a wide range of monitoring features, but there are some differences in their offerings:
Call Recording: Spyera allows for live call recording, whereas mSpy only provides call logs without recording capabilities.
Surroundings Listening: Spyera enables users to listen to and record the target phone's surroundings, while mSpy lacks this feature.
SMS Keyword Deletion: Spyera offers the unique ability to delete SMS messages containing specific keywords, a feature not available in mSpy.
Device Compatibility: Both apps support Android, iOS, Windows, and MacOS, but mSpy supports a wider range of iOS versions without requiring jailbreaking for some features.
Keylogger: Both Spyera and mSpy include a keylogger feature for capturing keystrokes on the target cell phone.
Pricing: mSpy generally offers more affordable pricing plans compared to Spyera.
User Experience and Ease of Use
Both Spyera and mSpy have user-friendly interfaces and installation processes. However, mSpy stands out for its no-jailbreak solution for iOS devices, making it easier to install the app without the need for jailbreaking. This can save time and reduce the risk of voiding the device's warranty. Additionally, mSpy's customer support is known for being responsive and helpful, adding to the overall user experience.
Dependability
While Spyera offers a comprehensive set of features, its dependability has been reported as less consistent compared to mSpy. Users looking for a more reliable spy app may prefer mSpy for its consistent performance and data accuracy.
What Is Better?
Ultimately, the choice between Spyera and mSpy depends on the user's priorities. Spyera offers unique abilities like call recording, surroundings listening, and SMS keyword deletion but may not be as dependable as mSpy. On the other hand, mSpy provides a more reliable parental control solution with a no-jailbreak option for iOS devices and more affordable pricing plans. Users should carefully consider these factors when choosing the best app for their needs.
Spyera vs uMobix

Feature Comparison
When comparing Spyera and uMobix, both spy apps offer an extensive list of features, but there are some notable differences in their capabilities:
Camera and Microphone Activation: uMobix has more advanced features, such as the ability to remotely activate the cell phone's camera and microphone, while Spyera does not offer these functionalities.
Call Recording: Both Spyera and uMobix provide call recording and monitoring, allowing you to capture detailed information about incoming and outgoing calls on the target phone.
Social Media and Messaging App Tracking: While both apps support tracking of various social media and messaging platforms, uMobix covers a wider range of apps and offers more in-depth monitoring.
Device Compatibility: Both Spyera and uMobix support Android, iOS, Windows, and MacOS devices, but uMobix tends to have faster updates for compatibility with new operating system versions.
Pricing: uMobix generally offers more cost-effective pricing plans compared to Spyera, making it a more affordable choice.
User Experience and Ease of Use
Both Spyera and uMobix have intuitive interfaces and straightforward installation processes. However, uMobix's more advanced features and faster updates may provide a better overall experience. Additionally, uMobix's customer support is well-regarded for its responsiveness and effectiveness in addressing user concerns and inquiries.
Dependability
uMobix is known for its dependability and accuracy when compared to Spyera. Users that need something highly reliable may find uMobix to be a superior option due to its consistent performance and advanced features. This increased dependability can provide users with greater peace of mind.
What Is Better?
In conclusion, the choice between Spyera and uMobix hinges on the user's requirements. While Spyera offers a comprehensive set of tools, uMobix provides more advanced functionalities, such as camera and microphone activation, as well as increased dependability. Additionally, uMobix tends to be more cost-effective, making it a compelling option for users seeking a balance between advanced features, reliability, and affordability. Users should carefully weigh these factors when determining the most suitable spy app for their needs.
Spyera vs XNSPY

Feature Comparison
Spyera and XNSPY are both well-known spy apps that offer a range of surveillance abilities. Although there are similarities between the two, they differ in several areas:
Features: Both Spyera and XNSPY offer a comprehensive set of features for spying, including call recording, social media tracking, and location tracking. However, XNSPY may provide additional features, such as Wi-Fi network logs and real-time location tracking, depending on the subscription plan.
Device Compatibility: Spyera and XNSPY support Android, iOS, Windows, and MacOS devices. However, XNSPY usually offers quicker updates for new operating system versions.
Pricing: XNSPY is generally more affordable than Spyera, with subscription plans that cater to a wider range of budgets.
User Experience and Ease of Use
Both Spyera and XNSPY provide user-friendly interfaces and simple installation processes. XNSPY, however, has a wider user base and a longer history in the parental control niche. This experience and expertise translate into a more streamlined user experience and a more dependable product overall.
Dependability
XNSPY has a reputation for being more dependable than Spyera due to its larger user base and longer history in the market. Users seeking a reliable solution may find XNSPY to be a better choice, as its extensive experience and commitment to continuous improvement contribute to more consistent performance and overall reliability.
What Is Better?
In summary, while both Spyera and XNSPY offer a wide range of capabilities, XNSPY stands out due to its wider user base, longer history, and greater dependability. Additionally, XNSPY's more affordable pricing plans make it an attractive option for those seeking a cost-effective spy app. You should carefully consider these factors when choosing the best spy app for your needs.
Factors to Consider When Choosing a Spy App
Features
When selecting a spy app, it's essential to consider the specific surveillance features you need. Some apps may excel in call recording, while others may focus on social media tracking. Consider the functionality that will best help you monitor your target phone, and ensure the app you choose aligns with your requirements.
Device Compatibility
Before investing in spy software, verify that it will work with the target cell phone's operating system. Most spy apps support Android, iOS, Windows, and MacOS, but there may be limitations in terms of the specific versions they support. Also, consider whether rooting or jailbreaking the device is necessary for certain features, as this could void the device's warranty and introduce security risks.
Pricing and Subscription Plans
Compare the pricing and subscription plans of various spy apps to find one that fits your budget. Be sure to understand the differences between the subscription tiers, as more advanced features may require a higher-priced plan. Additionally, check if the subscription is a one-time payment or a recurring charge.
Installation and Set-up
Choose a spy app that offers a straightforward installation process and clear instructions for setup. A complicated installation could lead to mistakes, leaving the app ineffective or detectable by the target user. Look for apps with detailed step-by-step guides and responsive customer support to help you through the process.
Customer Support and Help Resources
Effective customer support is crucial when selecting parental control software. Look for an app with a reputation for responsive, knowledgeable support, including live chat, email, or phone support. Additionally, consider the availability of help resources, such as FAQs, tutorials, and troubleshooting guides, which can assist you in resolving common issues independently.
User Experience and Reliability
Read user reviews and testimonials to gauge the user experience and reliability of a spy app. A dependable app with a user-friendly interface and a proven track record will ensure a smoother experience and help you achieve your goals more effectively.
Privacy and Legal Considerations
Lastly, ensure that the spy app complies with privacy laws and regulations in your jurisdiction. Keep in mind that spying on someone without their consent may be illegal in certain circumstances. You should use spy apps ethically and responsibly, and always inform the device owner if required by law.
Conclusion
Ultimately, whether Spyera is the right choice for you depends on your unique spying needs. While it offers a comprehensive range of features and supports various devices and platforms, it may not be as dependable as some of its competitors, such as mSpy, uMobix, or XNSPY. Consider the factors discussed in this review, including the specific features you require, device compatibility, pricing, and reliability, to determine if Spyera is the best fit for your needs.