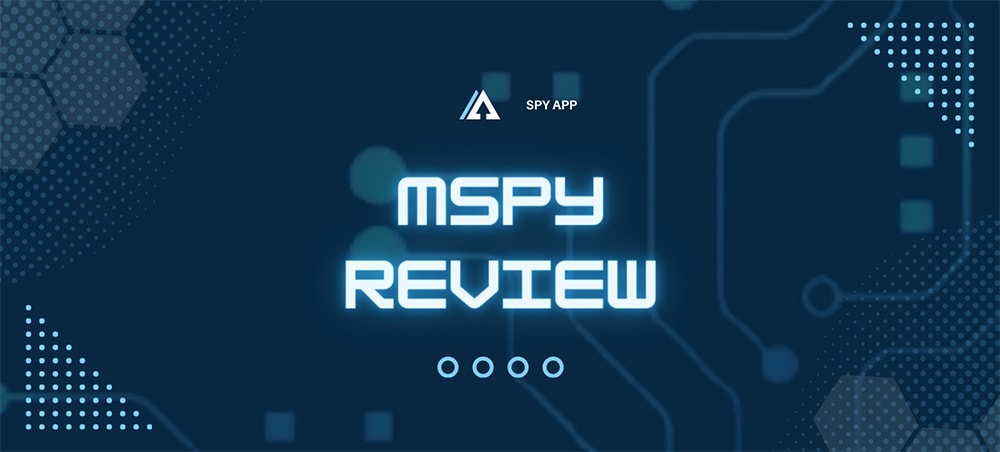 mSpy is a powerful and discreet spy app that has become increasingly popular among parents, employers, and those looking to keep tabs on their loved ones. The app allows users to track smartphone activities including calls, messages, emails, social media accounts, web browsing history, and much more without the user's knowledge.
In this review of mSpy we will look at how mSpy works, what it can do, features, pros and cons, and compatibility, as well as answer common questions and compare mSpy to its main competitors, uMobix and EyeZy.
How Does mSpy Work?
mSpy works by installing a small application on the target device, which will remain undetectable by the user. Once installed, the app runs silently in the background and provides detailed reports on all activities that happen on the device. It is possible to monitor multiple devices simultaneously with just one account. The app can be easily uninstalled if needed, providing users with control over their security and privacy.
What Can mSpy Do?
mSpy can monitor a variety of activities on the target phone, providing insight into someone's online and personal life. I'll discuss each of the features individually as well as how they can be used together for more comprehensive coverage of someone's activities.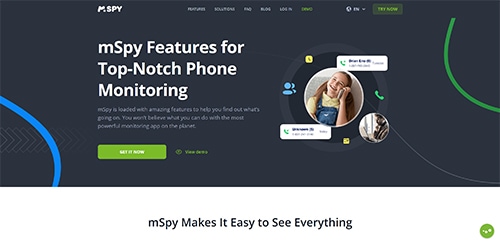 Pros
Easy Installation

Social Media Monitoring

GPS Tracking

Great Tech Support
GPS Location Tracker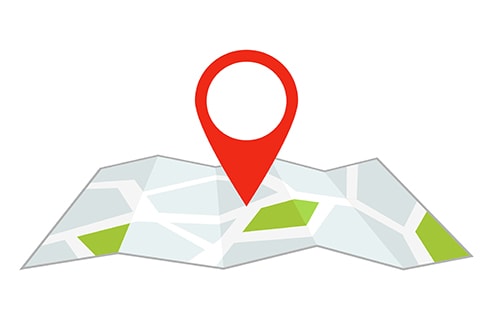 mSpy's GPS location tracker feature allows users to track the exact location of their target device in real-time and see its location history over time. While this is useful for seeing where someone is now, I found it to be more useful to review at the end of the day.
In my hands-on testing, I found that the accuracy of this feature was correct to the street address nearly all the time and showed the correct latitude and longitude consistently.
Geofencing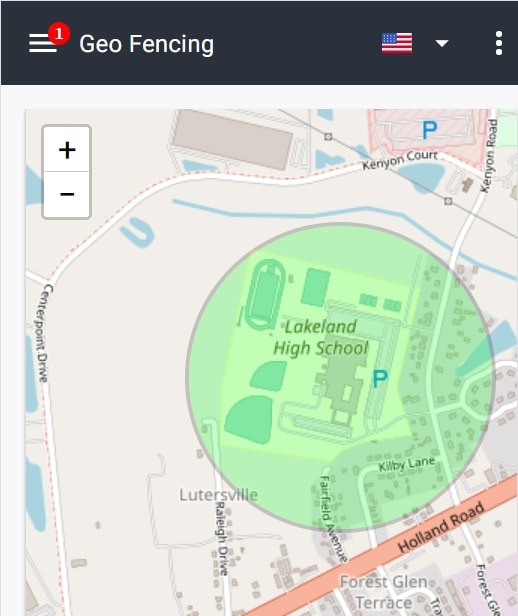 Geofencing allows users to set boundaries for the monitored device and receive alerts when they stray outside of these areas. Alternatively, you can draw restricted areas on a map and receive alerts if they enter those zones.
I use the former for making sure my kids are safe every day and the latter method for special concerns I may have.
I'm particularly fond of this feature as it just works in the background rather than being something I have to check and monitor myself.
Social Media Monitoring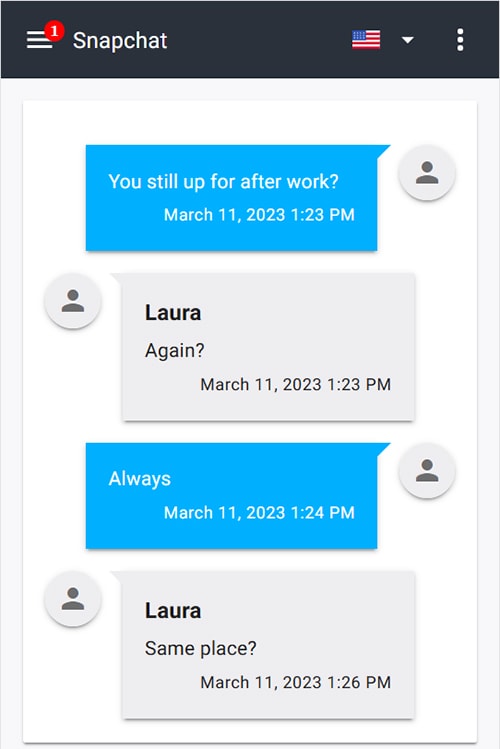 mSpy is capable of monitoring user activity on popular social media platforms such as Snapchat, Telegram, Kik, Skype, Tinder, Line, Viber, Instagram, Facebook Messenger, and WhatsApp. You can see all incoming and outgoing messages sent through these apps. This includes images, videos, and other attachments that are shared in conversations. You can also view deleted messages from Snapchat and Telegram as well.
Additionally, it can set up alerts based on certain words or phrases being used in any of these apps which will then notify you when they are detected. This feature makes it easier for parents to keep tabs on what their children are talking about online without having to manually read through their chats every day.
Monitors text messages
mSpy can monitor all incoming and outgoing text messages, including deleted messages. As with social media monitoring, you can set up keyword alerts to notify you when a conversation contains a topic you should be aware of, without having to read every message yourself.
Screen Recorder
The screen recorder feature allows you to record the activity on the target device's screen in real-time. This can be useful for seeing what apps or websites someone is using and can serve as a deterrent if they know that their activities are being monitored.
I found this feature to be particularly useful when I wanted to check up on what my kids were doing without having to hover over them all day. It's also helpful for making sure they are not using hidden messaging apps.
Keylogger
The keylogger feature records all keystrokes on the target device, which can help you uncover passwords and other sensitive information. This is particularly helpful if you want to monitor someone's activities on social networks or any other website that requires a login.
Call Logs and Contacts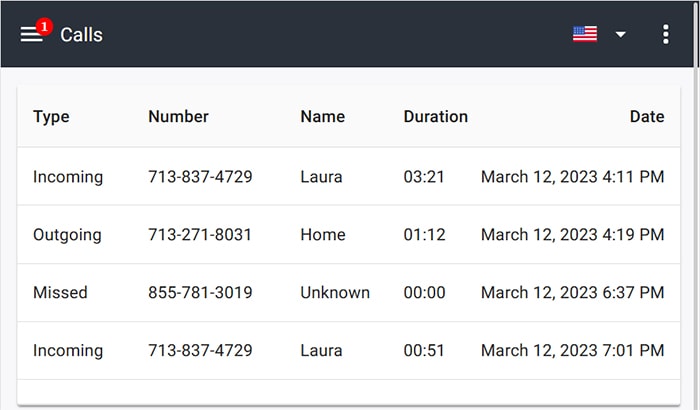 mSpy can monitor all incoming and outgoing calls, SMS messages, and contact details. This can be useful for making sure your kids are not talking to people they shouldn't be or someone is not trying to contact them without your knowledge.
The phone number, time and duration of the call, and the contact name the person is listed under are available.
Block Unwanted Apps
If you don't want your children accessing certain apps, the application can block them on the monitored device. This is especially useful if you don't want them accessing inappropriate content or websites that are not suitable for their age group.
View Pictures And Video From The Cell Phone
The app allows you to view all of the photos and videos stored on the target device. This is helpful for making sure your kids are not sending inappropriate images or videos to anyone, as well as knowing if someone is sexting them.
mSpy Compatibility
The mSpy spy app is designed to be broadly compatible with nearly every iOS and Android device released since 2014.
For iPhones without jailbreak, it's compatible with all iOS versions, though physical access will be necessary if iCloud backup isn't activated on the monitored device or 2-factor/2-step verification is enabled.
For jailbroken iPhones, it's compatible with iOS 11 - 14.8.1, though this also depends on the device model. Physical access will be needed to install it on a jailbroken iPhone.
Android devices must be running Android 4+, and physical possession of the device is required to install it. Additionally, instant messenger monitoring is only available on rooted Android phones.
How To Install mSpy On A Target Phone
Installing mSpy on an iPhone can be done in three ways.
To use the iCloud Sync method, start by selecting the targeted iOS device and then choosing the iCloud Sync installation method. Log in with your mSpy credentials, entering the device's iCloud credentials when prompted. A 6-digit code will then be sent to both the iCloud email address and target phone for 2FA confirmation which needs to be entered into your account to complete linking. Fortunately, there are ways to install mSpy without the phone's iCloud password.
For Wi-Fi sync, install a dedicated app provided as part of your subscription onto your Mac or PC, connect the target iPhone via USB cable, and allow it to back up data from the phone. After you disconnect, the target phone will automatically upload all data when it connects to that WiFi connection in the future.
Finally, direct installation on jailbroken iPhones requires simply installing the app and entering your mSpy account details when prompted. After a brief setup period, stealth mode is entered making it invisible to users and allowing access over a web-based control panel for monitoring functions.
I strongly recommend direct installation on a jailbroken iPhone because it provides on-demand access to the most information on the target phone.
Installing on an Android phone is simple and straightforward. The app can be installed directly, with slightly limited features, or the phone can be rooted to enable full Instant Messenger Monitoring. After rooting the phone, all you need to do is install the spy app from their website, enter the login details you received at purchase, and the app will enter stealth mode.
mSpy Support
mSpy support is available 24/7 to help customers with their installation needs or general questions. They can be reached by calling their toll-free number 855-896-0041 or by live chat on their website.
I found the customer service staff to be knowledgeable and helpful in navigating the app's features, and they should be able to assist with any questions or technical issues that you may experience.
The availability of customer service during installation can be particularly helpful since it can be a time-sensitive process. The support team can provide users with step-by-step instructions on how to properly install the app, as well as troubleshoot any issues that may arise along the way. Additionally, customers will receive access to their own personalized dashboard and training materials that can help them better understand how to use the spy app.
FAQ
Is mSpy Legit?
Yes, mSpy is a legitimate app. It was founded in 2011 and has since become one of the leading and most trusted monitoring apps in the world.
Is mSpy Safe?
mSpy is safe to use and can be uninstalled fully when you no longer need it. It uses strong encryption and provides users with a detailed privacy policy, so you can feel comfortable that your data is secure. Additionally, the app is regularly updated to ensure it remains up-to-date with security protocols.
What Is mSpy Used For?
The software can be used to monitor text messages, call logs, GPS location, web history, and more on iOS and Android devices. It can be used by parents to monitor their children's activities, or employers to keep track of employee communications. Additionally, the spy app is also used by couples to ensure that trust is maintained in their relationship.
Does mSpy Require Access To The Target Phone?
Yes, mSpy requires either physical access to the target phone or the cooperation of the phone's user for iCloud Sync installation. Whatever method is used, you will not require access to the target phone after the initial setup.
Does mSpy Have To Be Installed On The Target Phone?
Unless you are using the iCloud Sync method, you do have to install mSpy on the target phone. This process is generally quick and uneventful for Android and jailbroken iPhones, and I only needed about 5 minutes to install the spy app on a target phone.
Can mSpy Be Installed Remotely On iPhone?
Yes, but only using the iCloud Sync method of installation which sends a notification to the user for 2FA authentication. While this method is suitable for some uses, most users will find that direct installation provides more features and is easier to do stealthily.
Does mSpy Have To Be On Both Phones?
No, it only needs to be installed on the target phone. If you are using 2FA authentication for iCloud Sync, then the user would need to have access to the other device in order to authenticate the request one time only.
Does mSpy Show Up On The Target Phone?
No, it does not show up on the target phone and can not be detected on iPhone or Android devices. The app runs in stealth mode, which means that it will only be visible to the person who installed it, and they would need to access a secure online panel in order to view its data.
Does mSpy Work On iPad?
Yes, it works on iPad devices. The app can monitor all of the same activities as it does on iPhone and Android devices, including text messages, call logs, GPS location, web history, and more.
How Often Does mSpy Update?
This depends on the method you chose for installation. With iCloud syncing, will update every 15 minutes when a network connection is available and depending on the phone's settings. When WiFi syncing is being used, the spy app will only be able to update when the phone connects to the same WiFi network again. However, when it is installed directly on the phone updates will be immediate.
EyeZy vs mSpy

EyeZy is designed to be a user-friendly alternative to more complex parental control apps. Aside from having a simpler interface and step-by-step tutorials, EyeZy offers nearly identical features but with slightly watered-down versions of some popular functions.
For example, both mSpy and EyeZy offer GPS location tracking and geofencing, screen recording, keylogging, and monitoring of popular messaging services such as Snapchat, Kik, Skype, Tinder, Line, Viber, Instagram Messenger, WhatsApp, and more. Both apps can block unwanted apps on the cell phone.
However, I have found that EyeZy's features do not seem quite as advanced as mSpy's when it comes to tracking messaging or call logs. While both apps offer these features, mSpy often has more information available for its users than EyeZy.
mSpy vs uMobix

uMobix is a powerful spy app that offers many features, but it isn't as well-known or as reliable as mSpy. I've used both and found that while uMobix can do things like live streaming from the phone camera, activating the microphone, and taking pictures and video on the cell phone, these features would sometimes become unresponsive for random periods of time.
While uMobix has a long list of features including GPS location tracking, geofencing, screen recording, and keylogging, its reliability cannot be compared to the more established mSpy. With mSpy you can monitor Snapchat, Telegram, Skype, Tinder, Kik, Line, Viber, Instagram, Facebook Messenger, and WhatsApp messaging applications as well as text messages in real time with no lags or delays. It also allows for blocking unwanted apps and monitoring call logs.
Overall, it's important to consider if reliability is more important than additional features. There are absolutely times when a couple of more powerful features can justify sacrificing reliability. For myself, I would prefer to have something highly dependable and well hidden than take my chances with something that is not yet refined.
Final Thoughts
mSpy is an excellent choice for those who want to monitor their family's cell phone activity. It is well-designed, reliable, and provides a wide range of features for tracking activities on the target device. If you are looking for an app that will provide detailed insights into the online behavior of your children or spouse without alerting them to its presence, then mSpy is likely to be the right spy app for you. Whether you opt to use mSpy or any other spy app, it's important to make sure that the software will work well on your device and comply with applicable laws before making a decision.