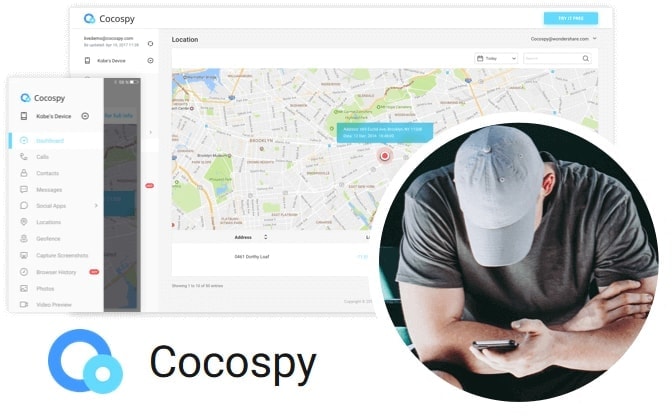 It is impossible to keep kids away from laptops, tablets, and cell phones in the modern world. After you've given your children these devices, you'll need to keep an eye on his or her activities. Parents want their children to be safe and secure, and employers want their businesses to be protected. Both require constant monitoring of smartphones and devices, which Cocospy can provide.
Overview
Cocospy offers monitoring solutions that attract to both parents and employers. While it's not uncommon for a monitoring app to try to appeal to a variety of audiences in order to increase its market presence, companies who opt to focus on a single target market tend to provide a better solution.
So, does Cocospy deviate from the norm? Did they develop a solution for monitoring that is universally appealing? Is it just another spy app that strives to be everything to everyone while providing very limited function? All of the answers may be found in our Cocospy review.
How Does Cocospy Work?
Cocospy is good at collecting data from the target device in a stealthy and discrete manner.
It is able to track a device without being visible to the target user. As a result, the individual being watched cannot detect it.
Some of the data is posted on a regular basis to Cocospy's servers, and others are available immediately. The information can then be accessed using Cocospy's dashboard.
You will, however, need to create an account so you can get started. After that, you may activate your Cocospy subscription and begin monitoring.
Cocospy's Features
Cocospy includes various functions for remote spying, parental control, and remote tracking.
Call Logging
Hearing what your children, spouses, and employees say over the phone can teach you a lot. The call logging feature of Cocospy lets you to trace all calls made and answered on the target device.
As a result, you'll be able to see who your closest friends are speaking with. You can also use Cocospy to see:
What we liked about the dashboard is that all of this information is beautifully organized. This makes finding what you're seeking for a lot easier.
SMS Monitoring
Text messages can provide a wealth of information if you are concerned about someone. You can read all SMS messages with Cocospy, allowing you to safeguard your kids from bullies, scammers, and perverts.
The ability to monitor deleted communications is another useful feature of CocoSpy. All iMessages and SMS messages will also have timestamps attached.
In Android and iOS, you may also use Cocospy to browse MMS media files. This feature is not available in most competing apps because it is considered outdated.
On the dashboard, all of the data is well-presented and the conversation view is a useful feature that makes it simple to follow the flow of conversation.
Importantly, you will be able to see attached pictures, both for sent and received messages.
To monitor SMS and iMessages, there is no need to jailbreak or root the device.
Location Tracking
Cocospy understands that location tracking is a critical feature for spy apps.
Cocospy has you covered whether you'd like to know where your spouse was or where your children spend the majority of their time.
GPS & Wi-Fi Location Tracking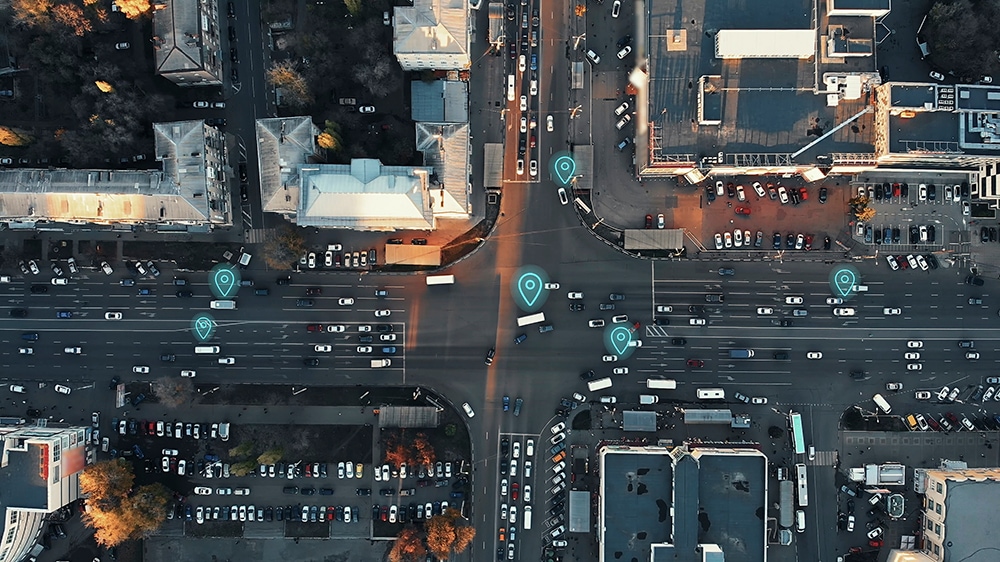 Location tracking with GPS and Wi-Fi is fairly frequent and effective. You may wish to know whether your child has arrived at school or whether an employee arrived on-site as scheduled. Cocospy can do all of this and more.
Additionally, Cocospy supports the reading of addresses and GPS coordinates.
The map is simple to use and enables for zooming and panning. This makes it simple to follow the device's movement, allowing you to easily locate your spouse or child.
Geofencing & Alerts
Now that we don't have complete control over our children's movements, geofencing is essential. It's crucial these days to have knowledge of where your kids are, and Cocospy provides that.
Geofencing does not require rooting Android devices. Additionally, Cocospy's iOS solution does not support this feature.
Social Media Monitoring
It's crazy how much time people spend on social media sites, and kids have more exposure than anyone. They may be exposed to harmful persons on these sites, such as sexual predators, scammers, or bullies.
It's crucial to know that you can help them get out of it by monitoring their social media activity.
Depending on the plan you choose, Cocospy helps to monitor a variety of social networking apps.
Facebook Messenger Spying
On average, individuals spend at least two hours every day on Facebook.
For businesses, employees could be on social media rather than performing the work for which they are compensated.
It's also crucial to watch employees who are connecting with clients on social media.
Within minutes of signing up for a Cocospy account, you may begin monitoring Facebook Messenger activity.
WhatsApp Monitoring
WhatsApp is used by nearly two billion individuals on a regular basis, including children, cheating spouse, and loafing employees.
You can protect your family, and possibly your marriage, better by having access to their WhatsApp activity.
If you own a business, monitoring your employees' WhatsApp messages can help you prevent theft from disloyal personnel.
All of the aforementioned is possible using Cocospy's WhatsApp monitoring tool.
Snapchat Spy Feature
There are a variety of reasons why you might want to monitor a target's Snapchat.
You may wish to safeguard your kid from pedophiles, bullies, and scammers as well protect yourself against a suspected dishonest partner and time-wasting staff.
Instagram Monitoring
You might wish to monitor an Instagram account for a variety of reasons. Sending unsuitable content to children, for example, is a significant risk to their safety.
However, regardless of the issue, you always need to keep an eye on individuals near to you and to be aware of their activities. The Instagram Spy function of Cocospy allows you to:
You'll be able to keep an eye on your child from the dashboard and intervene before things get out of hand.
Viber Spying
While Viber may not be widely used, a sizable number of individuals do use it. And one of these folks could well be your child or spouse.
It's worth noting that Cocospy is one of very few spy apps with this capability. Furthermore, the target device does not even need to be rooted!
Do note that this capability is not available on iOS-based target devices.
Web Browser Activity
Web browser history is one of the most valuable sources of information today. This is due to the fact that we now do nearly everything online.
There are numerous online distractions that can keep your child from concentrating on his or her studies.
It is critical, therefore, that you are aware of your child's online activities. This is necessary to ensure that you can safeguard kids from potentially harmful individuals.
You can gain insight into your child's internet behavior using all of this information. This might also assist you in determining which websites you should consider banning.
Cocospy works on both rooted and jailbroken Android and iOS devices.
Stealth Mode
While most spy apps claim to have stealth capabilities, many do not. Other spy apps drain the battery and slow down the device due to their poor designs.
Others regularly fail, requiring the victim to restart their device on a regular basis. This is sure to make them suspicious, and they'll figure out they're being watched.
Cocospy is excellent since it was created with all of this in mind.
Sim Card Location Tracking
In modern spy apps, the sim card no longer receives focus as a means of spying. However, Sim Card Location Tracking provides a wealth of information and benefits.
For instance, the IMEI number can be used in order to provide enhanced tracking. This version of location monitoring is also an excellent backup option for when GPS is disabled and Wi-Fi is unavailable.
This monitoring feature does not involve rooting the target Android device. The feature is not currently available on iOS devices.
Detect SIM Card Changes
The Cocospy spy app can notify you if the targeted phone's SIM card is changed. It can be particularly useful if you are trying to protect your children's data and contact information and someone is attempting to remove the phone's SIM card.
Is Cocospy Detectable?
Cocospy operates in stealth mode to avoid detection. Additionally, it is resource-efficient to avoid slowing down the target phone.
This enables you to monitor gadgets for extended periods of time undetected.
Compatibility
Before purchasing a spy app, make sure it's compatible with the target device. The Cocospy software works on Android and iOS devices.
Android is the most common operating system, and it is found on most of the mobile devices around the world. The Cocospy app for Android is compatible with Android 4.0 or higher.
Because iOS is such a popular operating system, Cocospy has created a specific spy app for iOS users. The Cocospy app for iOS is compatible with devices running iOS 7 or higher.
The Importance of a Stealth Spy App
One of the most important characteristics of any spy program is that it works without drawing notice to itself. Every part of a spy app should be engineered to hide the app as much as possible.
One of the most appealing features of the Cocospy software is that it employs stealth technology, making it completely undetected when in use. The application runs in the background. It's also designed to save battery life and is very light, having a small memory footprint.
The spy app is also extremely safe, and it will never divulge any of your personal information to third parties. This has recently been a concern with most surveillance apps, which are notorious for disclosing critical user information to hackers.
When installed on an Android phone, the app can be easily deleted remotely using a button in the Control Panel. This means that uninstalling the program does not require access to the target phone.
No Rooting and Jailbreaking Needed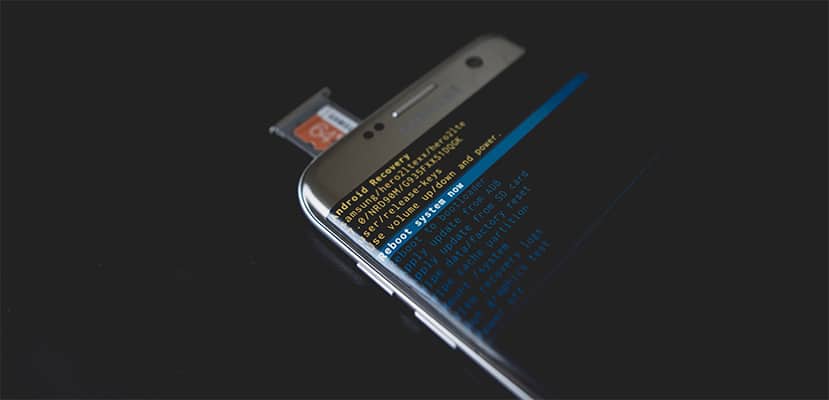 One of the most unique aspects of this app is that it does not require rooting or jailbreaking. The majority of surveillance applications out there require you to first root or jailbreak a device in order to utilize them. This is especially critical for social media monitoring activities.
Cocospy, on the other hand, is unique in that it does not require rooting or jailbreaking the target device, although you may not use advanced capabilities like GPS tracking and social media monitoring. This removes the app's complexity and makes it extremely user-friendly.
It should be emphasized that jailbreaking or rooting a device is not always a simple procedure. They necessitate a high level of technical dexterity and are not suitable for everyone. Beginners, in particular, will find these procedures to be quite inconvenient.
Furthermore, this procedure is likely to void the target device's warranty. Furthermore, you may require more time with the device in order to root or jailbreak it, which can take many hours. As a result, it is usually preferable to choose surveillance apps that do not have such a complicated setup.
Cocospy Installation and Setup
Depending on whether you're downloading Cocospy on Android or iPhone, the installation process is slightly different. If you want to use more advanced functions on an Android, like monitoring online messaging apps, you will have to root it. Just keep in mind that the process of rooting can be difficult. If you only need simple capabilities like recording calls, monitoring emails, and logging texts, you can simply install the Cocospy monitoring app and be done with it. The following are the steps to install Cocospy:
Android
On the Cocospy website, create an account and choose your subscription. On the target Android phone, install the Cocospy app. Then just go to the Cocospy Control Panel site and you're ready to go!
iPhone
If you own an iPhone, you have two installation options.
You can download Cocospy to your iPhone and use all of the app's capabilities. The iCloud credentials of the target user will be needed if you don't want to jailbreak the device. After obtaining the credentials, you can use the software to monitor the target phone. Because no program needs to be installed, you will not need get access to the phone during this process.
If you do not wish to use the iCloud method, or don't know the iCloud credentials, you will need to jailbreak the device first, and this will require having physical access to the phone.
Does Cocospy Really Work?
Not only does Cocospy work, but it also outperforms the majority of spy apps. After installation completes, you will begin getting data on your account. If you wish to test the software's functionality, you may always download it and install it on your own phone. It's suprisingly efficient, discrete, and simple it is to use. All data is reliable, and you can even monitor deleted items like as texts, images, and videos!
The Bottom Line
The installation process for Cocospy is relatively painless. Its uncluttered interface is a pleasure to use. And, in general, it provides a great service to parents and employers by letting them view, track, and monitor a smartphone. However, there are more affordable solutions, particularly if your family uses both Android and iOS devices (or business). We'd like to see a more straightforward price structure, as well as some additional capabilities such as keyword alerts and increased support for social media monitoring. With these changes, Cocospy may become a more viable competitor to market leaders such as mSpy.