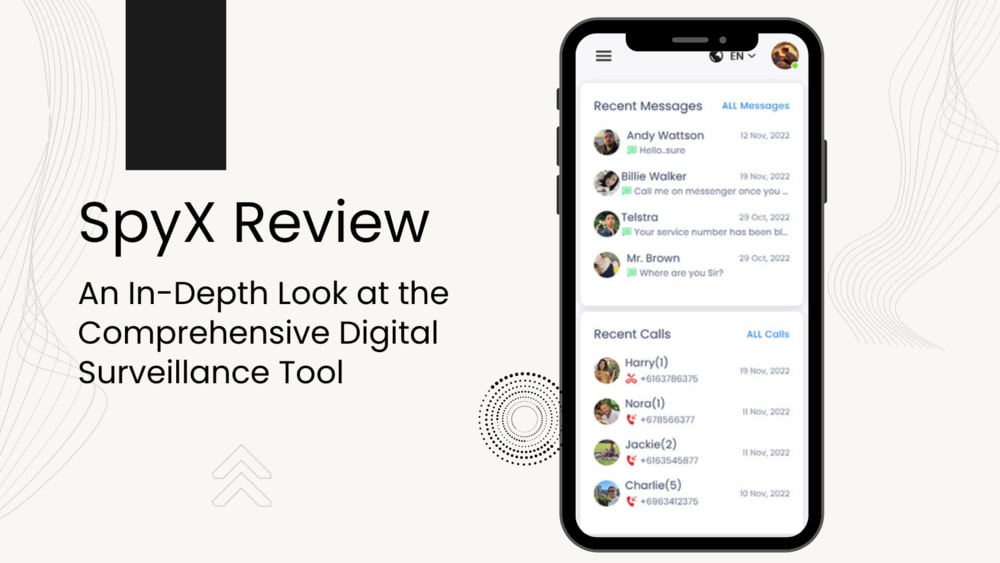 As a mother of two and a cybersecurity expert, I've always prioritized my family's digital safety. So when I came across SpyX, a comprehensive digital surveillance tool, I was naturally intrigued. SpyX stands out in a crowded spy app market with a broad feature set designed to give total control over your family's digital interactions.
In my experience, maintaining an open line of communication with your children about online dangers is vital. However, sometimes, this isn't enough. Given our digital age and the plethora of online threats out there, protective measures such as SpyX can be invaluable. It provides parents greater transparency about their children's digital activities and the ability to intervene when necessary. This is especially important considering cyberbullying, exposure to inappropriate content, and the threat of online predators.
Overview
SpyX, as the name suggests, is a spy app designed to help you keep tabs on the digital activities of your loved ones. It's like having a digital detective at your disposal 24/7.
While still quite new, SpyX has earned a good reputation among parental control apps available in the market as it attempts to address the failures of competing spy apps. I've tested almost every spying app out there, and what sets SpyX apart is its broad set of monitoring features coupled, greater dependability, and user-friendly design, which helps even non-techie parents like me get the hang of it very quickly.
Features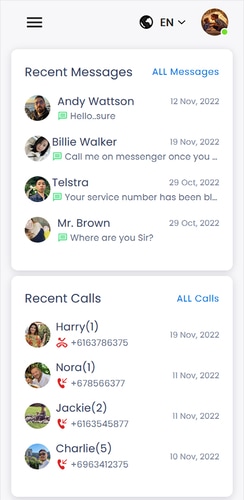 Call and text monitoring
Once installed on the target device, it allows you to monitor phone calls and read text messages. In my tests, call logs were accurate, including information on call duration and timestamp along with contact details.
GPS location tracking
SpyX allows you to locate the target device in real-time using GPS location tracking. This includes geofencing that lets you define an area on a map and receive alerts if they go outside of these bounds or to a prohibited location. For me, this feature came very handy in ensuring my teenagers were at their after-school activities as expected.
Access to social media accounts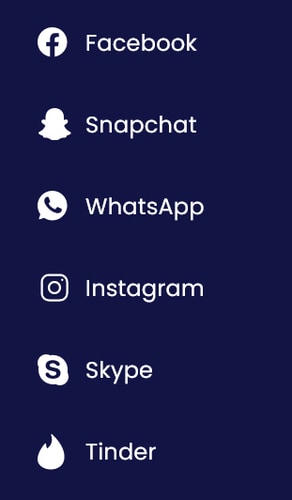 This is where SpyX really flexes its muscles. You can track activity across all major social media platforms including Facebook, WhatsApp, Instagram, Snapchat, Skype, Tinder, Kik, Line, Viber, and WeChat. Considering how much time teenagers spend on these apps, this is probably the most useful feature for knowing that they aren't getting into trouble or are friends with others that could be a bad influence because you can see their conversations and even what media they share.
Keylogger
A keylogger records each keystroke on the device, so you can be sure you are not missing conversations on hidden messaging apps. A keylogger gives parents insights into what their child is typing online or in their notes, reminders, etc. In addition, this reveals the username and passwords they enter for all of their accounts.
Media Access
SpyX provides access to all photos and videos taken or stored on the device. So you will not only be able to see what pictures and video they have taken but what others sent them, even if they were immediately deleted.
Keyword Alerts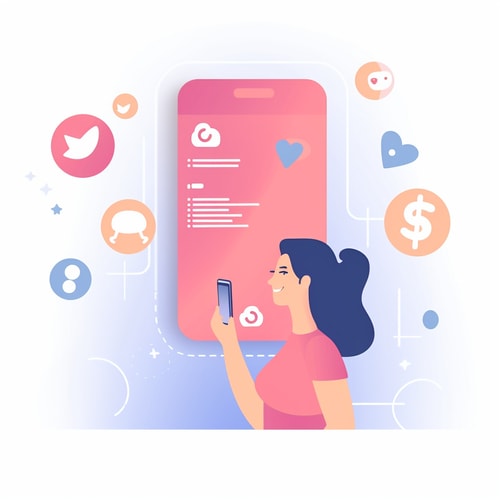 You can specify a list of words that concern you and receive alerts if they are used. For example, whether they are used as part of a web search or typed in a message, you will get a notification and know when and where it was used, as well as the context.
Account Setup and Installation Process
Installation is a bit different with SpyX than other spy apps. SpyX relies heavily on access to the phone's iCloud account. This has advantages and disadvantages.
Nothing is installed on the iPhone itself, so there is nothing for the user to discover. Moreover, there is no decrease in performance of battery life on the target device, which is common with spy apps.
The down side of this approach is that you do give up direct access to some advanced functions of the phone, and that means that you lose certain abilities, like screen recording.
While SpyX has done an amazing job at limiting what has to be compromized, it's still something you must consider when evaluating if the app will meet your needs.
You should also keep in mind that you will still need to have physical access to the target for during setup, just as you would with any other spy app. This is because Apple will send a 1-time confirmation message to the phone when you are setting up access. After that, there will never be another indication that it is connected and you will access everything from a web-based dashboard.
User Interface and Usability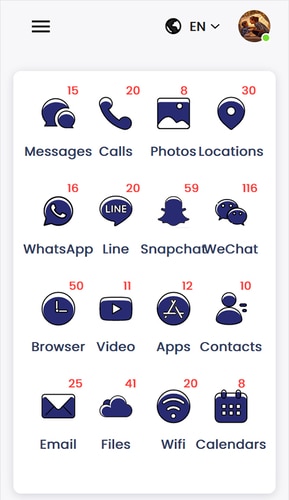 I like simplicity, especially when it comes to tech, and SpyX embraces it. The user interface design is clean and fairly intuitive, making it easy for a novice to figure things out quickly. Features are neatly categorized in the navigation menu, making it simple to navigate quickly to the function I wanted to use without wasting time.
All options are clearly marked, and accessing desired functions was a breeze during my testing. Even when I first installed it, understanding how to use the wide collection of features was not cumbersome.
My tip here would be to take some time initially to familiarize yourself thoroughly with the app's layout: explore each category, each tab, what each icon means, and so on. Although most of it is very intuitive, in-depth knowledge can save you significant time when you are looking for something specific.
Your experience, ultimately, will be a significant determining factor for your overall satisfaction with this tool. Considering my personal experience as a cybersecurity expert and a parent who has dealt with parental control apps, SpyX fares pretty well in the 'ease of use' department.
Stealth and Evasion Capabilities
One key aspect of a good spy app is its stealth capability. We don't want our children, or whoever we are monitoring, to know that a surveillance tool is installed on their device. In my testing, I found that SpyX operates entirely in stealth mode; it doesn't display an app icon on the screen, doesn't cause the phone to slow down, and so far hasn't triggered any antivirus software.
Following installation, I was ready for my teenager's usual complaint about her device "acting weird", which didn't come! This told me that SpyX clearly excelled in staying invisible. However, bear in mind that this is entirely my personal experience and certain factors could make the app detectable.
In general, spy apps have a reputation for consuming significant battery and memory resources, which is sort of a necessary evil considering the background operations they perform and data they handle. However, because of the way SpyX operates, the impact on battery life and the overall speed of the target device remained fairly minimal during my test period.
As a tip based on my experience with similar apps previously flagging excessive power consumption: If you are monitoring your child's phone (as opposed to a teenager's), who may not notice slight battery drains, this is less of an issue. But for other devices in use by people more tech-aware, periodic check-ins can help detect any unusual battery drains to ensure the app remains covert.
Security and Privacy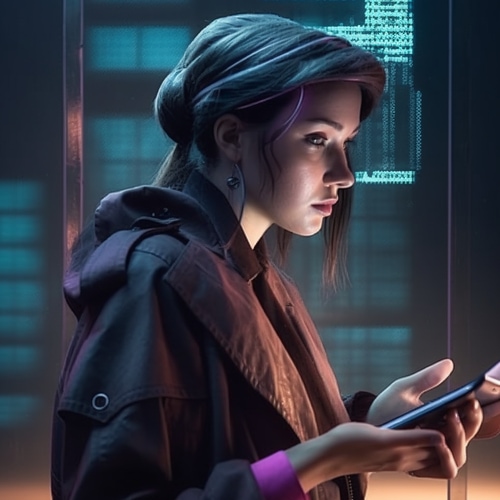 As a cybersecurity expert, I'm fully aware that security and privacy should not, under any circumstances, be compromised. This is where I was pleased with SpyX, as it uses advanced encryption methods to protect all user data. The platform goes to great lengths to protect any information shared, whether it is the credit card number used for purchasing the subscription or the target device data being monitored and gathered.
SpyX has a strict policy on data privacy, and claim not to share any user data with third parties, which is particularly important due to the amount of private information these apps have access to.
The app only stores monitored data temporarily, and it is deleted permanently from the servers after 90 days. While I prefer to be able to go back over old data, this does ensure against potential data leaks exposing additional personal information.
Always take a moment to read through the privacy policies of any digital tool you use. With SpyX, I recommend going through their Privacy Policy before you proceed with setup as it will give you clarity on what they do (or not) with your data.
Customer Support
I've found SpyX's customer service to be prompt and professional. Their team can be reached via email or live chat. I found the live chat feature incredibly useful when I had some basic queries while setting up the app; responses were courteous and explained everything in simple terms.
In addition to customer support, SpyX provides a wide variety of online resources to help you along the way - from installation guides and troubleshooting to frequently asked questions and general usage tips.
As someone who has installed multiple spy apps over the years, I would advise you always start by going through any user guides or tutorials provided for any digital tool you're about to use. With SpyX, dedicate some time to familiarize yourself with their respective resources first. It will most likely save you time (and avoidable confusion) in the long run.
Personal Experience and Thoughts
As a mother and a tech enthusiast, I've tested various parental control apps over the years. For me, the key assets of SpyX are its comprehensive monitoring tools and user-friendly interface. From tracking my daughter's late-night Instagram scrolling to ensuring her brother isn't oversharing on Facebook, SpyX has delivered on its promises more often than not.
It helps me ensure my kids are being smart online without infringing on their privacy in a major way. Also, the social media monitoring tools are incredibly detailed, and that's something necessary considering today's digital risks.
As for shortcomings, no software is perfect, including SpyX. It quite new and that means they are still working some bugs out of it. I didn't run in to anything major, but you should expect growing pains with brand new software. From discussions with its developers, development is fast-paced so the app is evolving quite rapidly.
From a cybersecurity perspective, I believe spy apps like SpyX can protect our children from digital threats without compromising their independence or trust. Just remember, as with every tool, ethical use is crucial for maintaining a healthy family dynamic.
Effectiveness and Reliability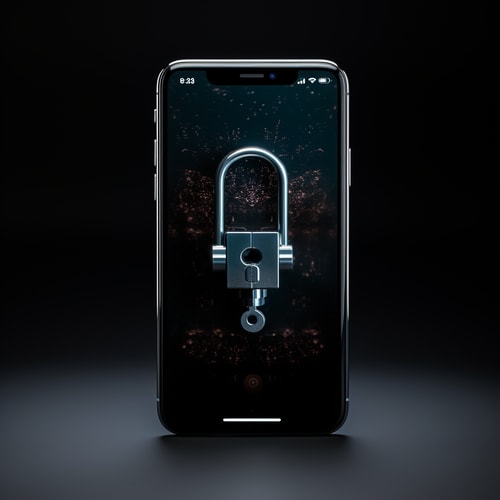 When it comes to effectiveness, I found SpyX to be up there with the best long running spy apps like uMobix and mSpy. From real-time GPS tracking of my son during his camping trips to scanning through his sister's texts for signs of cyberbullying, the app has delivered reliable information.
Not many apps offer such a wide suite of monitoring tools as SpyX. Yes, I have encountered occasional hiccups during my time with the app, but its overall effectiveness was satisfactory. The call logs were accurate down to the time stamps; GPS tracking rarely failed me (and that was likely due to signal loss) while social media alerts were on point.
As for potential pitfalls, I miss having a screen recorder or being able to take screenshots at will. Additionally, although SpyX is compatible with both iOS and Android devices, certain features are exclusive only to Android devices. It's essential to research and understand these limitations before making your purchase.
Conclusion
The spy app market is crowded with various competitors offering a wide range of features. Some more powerful, some less. But compatibility and dependability are all over the board, as is usability. These are what SpyX attempts to address. And that it seems to do well.
Based on personal experience with SpyX and other similar services, I'd say it's a strong competitor in the spy app market. While not perfect, its advantages notably outnumber its shortcomings. For parents seeking a comprehensive tool to monitor and safeguard their children's digital behavior, I would recommend SpyX.
No digital tool can replace open dialogue and mutual trust within a family. Use SpyX as an additional safety net rather than your only line of defense against online threats faced by your children.