Affiliate Disclosure: The High Tech Society is reader supported and uses affiliate links which may earn a commission and support our work, at no cost to you.
Learn More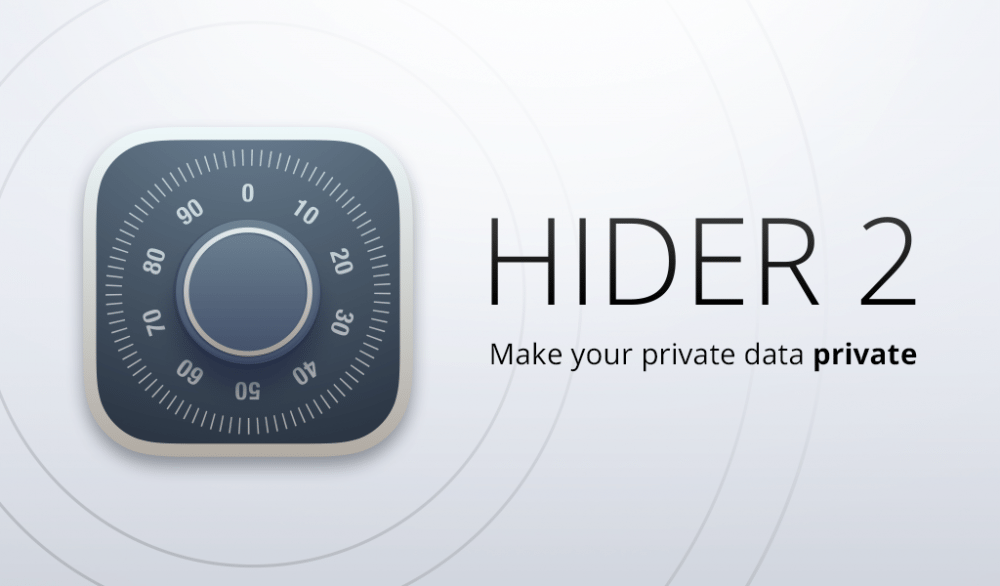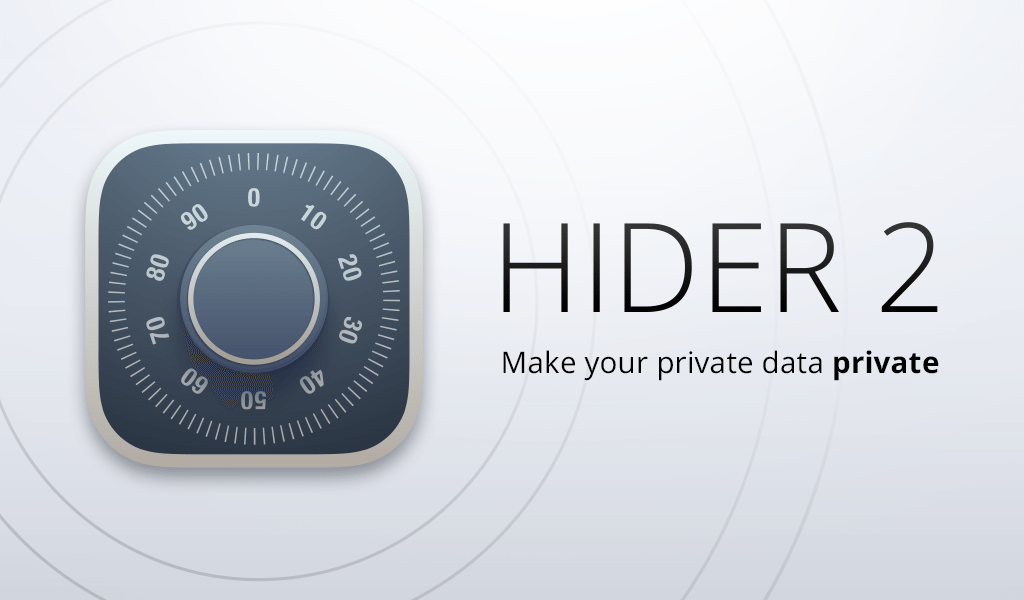 MacPaw is one of the biggest names in third-party applications for OSX, and their Mac Cleaner is one of the most widely used programs for Mac. MacPaw Hider 2 is a software program designed to encrypt files, to prevent others from seeing, using, or finding them on your computer.
However, if you're thinking of buying it, how does MacPaw Hider 2 hold up? Is it worth the money? And how does it compare to its competitors? We took the time to review Hider 2 to give you the answers.
What is MacPaw Hider 2?
MacPaw Hider 2 is an encryption program. The app allows you to ensure that any files you delete are completely gone, and cannot be recovered from your hard drive. Hider 2 also uses AES 255-bit encryption to hide files, which you can encrypt with a single Master Password. It competes with similar devices like Concealer, Espionage 3, and Data Guardian, which all offer similar services.
Who Is It For?
While certainly not worthwhile for encrypting your photos, MacPaw Hider 2 may be a worthwhile investment even if you keep banking data on your computer. Anyone who works with sensitive files or information at work, keeps personal information (bank/credit card/passwords) on their computer, or any other type of sensitive files that you want to limit access to in the event of someone accessing your computer, losing your computer, or a hack.
Review of MacPaw Hider 2
MacPaw Hider 2 offers a lot of advantages, mostly to non-expert computer users.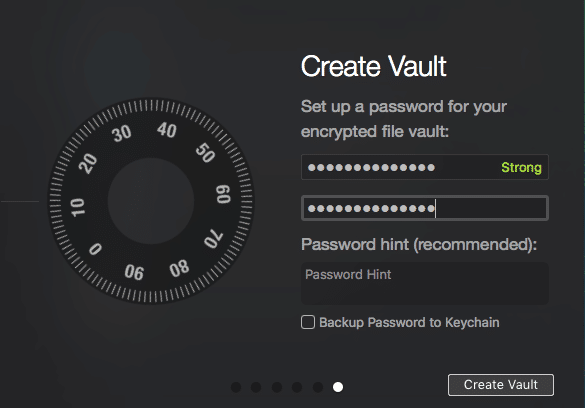 Setup – Hider 2 walks you through setup in just a few minutes. All you have to do is set a password and set up a folder for your new, encrypted files.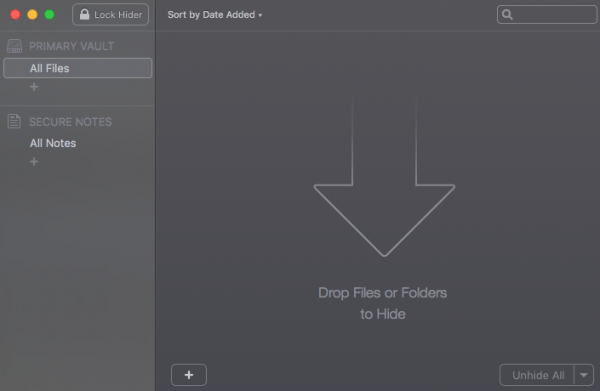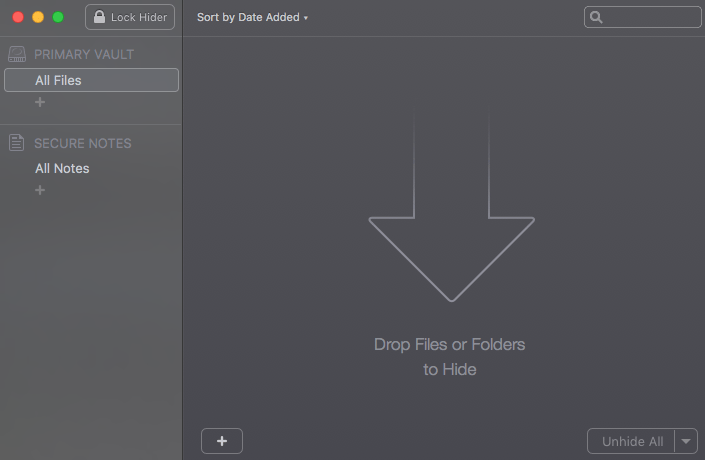 Interface – Hider 2 offers a very clean and simple interface that allows you to drag and drop anything you want into the application.
Search – You can easily search for files using Finder.
Organization – Hider2 allows you to organize files based on date added, name, pathway, and other specifications.
Vaults – You can organize encrypted files into different vaults to separate different files such as work and home data.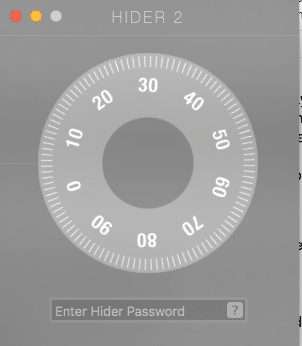 Master Password – Every file you encrypt is locked with your Master Password. You cannot open it or Hider 2 without this password.
Speed– Encrypting small files like texts and photos takes a few seconds, however, longer files can take considerably more time. Hider 2 is one of the slowest programs we tested. Decryption takes longer, with an average of about twice the encryption time.
Notes – Hider 2 offers a built-in notes program, perfect for storing passwords and other secure information.

Security – Hider 2 not only encrypts files but also hides them from your folders. You can adjust the visibility settings manually – but this does make it difficult to find your files once they are encrypted. However, with a complete tagging and search system, you can take a few steps while hiding your files and folders to ensure that you can search them easily.
Hider 2 Vs Other Encryption Programs
Hider 2 is not the fastest program we tested, but it is the simplest and the most secure. With the most sophisticated encryption algorithm of any competitor, Hider 2 comes out ahead of alternatives like Concealer, Espionage 3 and Data Guardian.
Plus, with the ability to encrypt large files, and the ability to tag and search hidden files within the app, Hider 2 has a lot to offer.
Final Word
While slower than some other alternatives, Hider 2 is our current favorite Mac encryption program, thanks to heavy-duty encryption protocols and a simple tag and search system. While not perfect, it's a perfect solution for even technologically challenged indviduals who want to protect their senstive data and documents. You can get a free trial here.