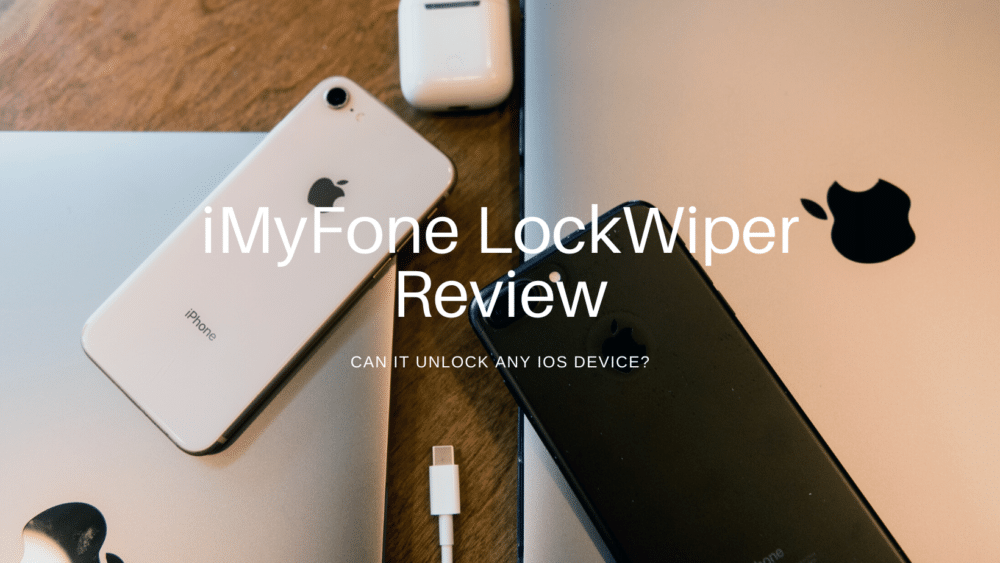 Setting permissions on your iPhone can prevent unauthorized use and protect your privacy, even if the device is stolen or lost. However, you may be unable to access your iPhone if you forget the screen password or Apple ID, repeatedly enter the incorrect password, or discover that it is locked by the iCloud activation lock.
So, how can you get your iPhone unlocked without a passcode? How can you get rid of the iCloud activation lock on your iOS device? You can use a specialized iOS unlocking tool to help you out. To save you time, I tested several iOS unlockers and chose one that performed well, namely iMyFone LockWiper. Read this review to learn about the features, strengths and weaknesses, and price of the iMyFone LockWiper.
Features
Some amazing features have been introduced in iMyFone LockWiper. The following are the main features of this iPhone unlocker.
Reset Screen Passcode and ScreenTime Passcode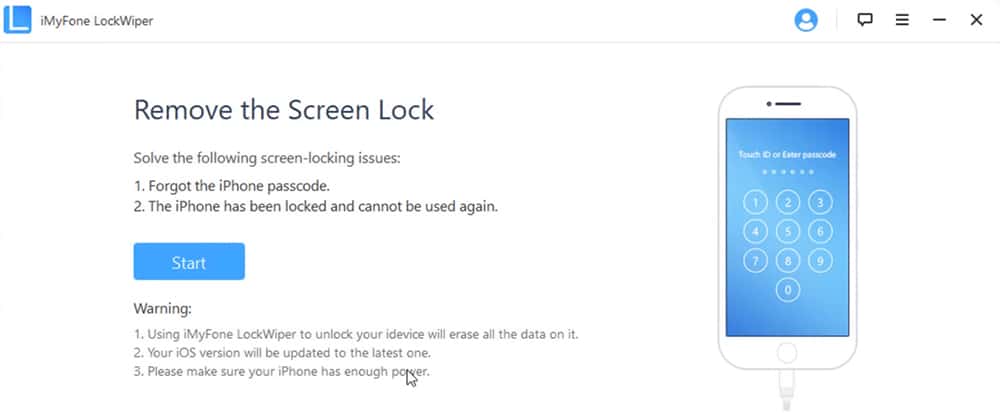 iMyFone LockWiper can also remove your phone's screen passcode as well as the screentime passcode. When you remove the six-digit screen passcode, your phone's data is erased. The four-digit ScreenTime Passcode, on the other hand, can be removed without affecting any data.
Unlock/Change Apple ID without Password
You can use this function to delete an existing Apple ID on your iPhone, iPad, or iPod Touch. It does not necessitate the use of a password. However, any data associated with that Apple ID will be lost. As a result, until you sign in again with that Apple ID, you will be unable to track your device. Another advantage is that you can create a new Apple ID after uninstalling the old one.
How to Use iMyFone LockWiper
iMyFone LockWiper is handy in a variety of circumstances. If you've repeatedly input incorrect passcodes and the device is now locked, just follow these steps with LockWiper to unlock the device.
Step 1: Install LockWiper on your computer, then run the application by double-clicking on the app's icon.
Step 2: A menu should appear in the main window. Choose "Unlock Screen Passcode," as this is what we are attempting. To initiate the process, click "Start."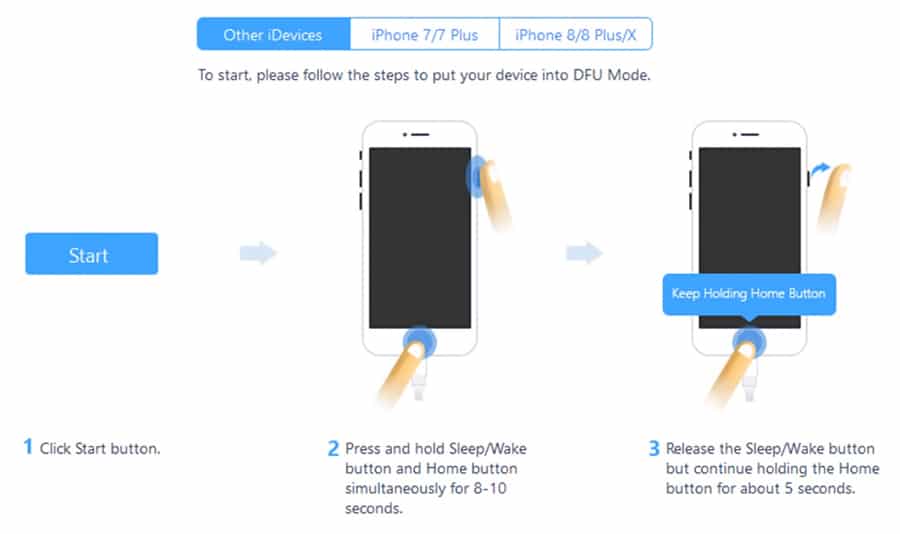 Step 3: Connect your iPhone or iOS device to the computer via USB connection. After the app recognizes the device, select "Next" to proceed.
Step 4: Select the model of the device and desired firmware, then click "Download" to begin the firmware download. Once the firmware has been downloaded, select "Start to Extract".
Step 5: Then, to unlock the iPhone or iOS device, click "Start Unlock." On the following screen, read the information and then input the "000000" code supplied. Click "Unlock" to initiate the process.
Please bear in mind that you must keep the device linked to the computer throughout the unlocking procedure.
Performance: My Personal Experience
I have tested this software to have a better understanding of it. In this section of the iMyFone LockWiper review, I'll detail my performance and provide my thoughts on it so that you can make an informed decision.
iMyFone LockWiper performed admirably in my tests. It worked flawlessly to unlock my iPhone. The speed was excellent as well. However, there are a few requirements that must be met prior to unlocking your iPhone. Before removing or unlocking the passcode, make sure Find My Phone is turned off. The screentime passcode is the only thing that can be deleted without causing data loss. However, iMyFone LockWiper will delete your phone if you wish to remove Apple ID, MDM, or Screen Lock. You will only be able to recover your data if you have a pre-existing backup of your iPhone.


In some instances, the unlocking procedure can be dangerous if you do not adhere to LockWiper's instructions. However, it is very easy to use and you should not have unexpected data loss as long as you follow the on-screen prompts.
If you have a damaged screen, MDM limited, or locked iPhone, iPad, or iPod, iMyFone LockWiper is an excellent solution and the results are excellent.
Pros
LockWiper makes it simple to erase the Apple ID and unlock the screen passcode without needing a password. Its interface is intuitive and clear, allowing anyone to rapidly learn it. It supports a variety of password types, including 4- or 6-digit passcodes, as well as Face ID and Touch ID.
Cons
The disadvantage is that after conducting the unlock process, all data on your device will be wiped. And your iOS device will be automatically updated to the current version. Please keep in mind that you must buy the software in order to access all of the software's capabilities.
Pricing
For Windows and Mac users, iMyFone LockWiper offers a free trial version. You must purchase the full version in order to unlock your devices.
1 iOS Device: $29.95 (1 Month)
1 iOS Device: $39.95 (1 Year)
5 iOS Devices: $59.95 (Lifetime)
Free Alternatives to iMyFone LockWiper
Unlock Screen Passcode
Step 1: Open the latest version of iTunes.
Step 2: Initiate recovery mode on your device
Step 3: When your smartphone enters Recovery mode, click on Restore. iTunes will begin the process of downloading the firmware package. After downloading, iTunes will immediately restore your device.
Step 4: After the restore is complete, you can configure your device.
These are the steps you will need to take to put your iOS device into Recovery Mode:
iPhone 8 and newer: With your iPhone connected to your computer through a USB cable, press and hold the Side button until the recovery-mode screen appears.
iPads with Face ID: With your iPad connected to your computer through a USB cable, press and hold the Top button until the recovery-mode screen appears.
iPhone 7 & iPod Touch 7: With your iPhone connected to your computer through a USB cable, press and hold the Volume Down button until the recovery-mode screen appears.
iPhone 6s and earlier: With your iPhone connected to your computer through a USB cable, press and hold the Home button until the recovery-mode screen appears.
Unlock an Apple ID
You can "Unlock Apple ID" yourself if you have an iTunes backup of your device where Find My iPhone is disabled.
Step 1: Plug your iPhone into your computer and launch iTunes. From your iPhone, tap "Trust this computer".
Step 2: Navigate to Settings > General > Reset and select "Reset All Settings".
Once iTunes recognizes your iPhone, you should click "Restore Backup" and then select the backup where Find My iPhone was disabled.
Following the restore, you'll notice that the Apple ID has been removed from your iPhone; you can now create a new account!
Conclusion
If you find yourself locked out of your iPhone, there are only so many options for restoring access. iMyFone LockWiper is a safe and effective option that works for unlocking your iPhone or iOS device.
Although data loss can occur as part of the process, this is a result of Apple's architecture alone and not something that can be avoided with any competing solutions.
Overall, I would recommend and use iMyFone LockWiper again. And I would also recommend making a backup of all of your iOS devices, with Find My iPhone turned off, so you can recover your data if you every find yourself locked out again.