How To Track A Cell Phone Location Without Them Knowing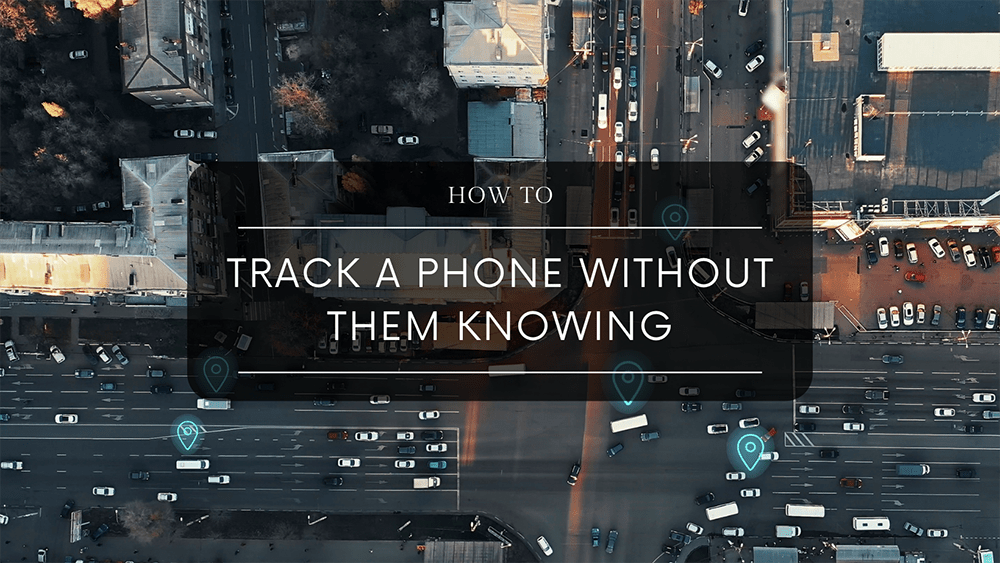 There are many legitimate reasons for wanting to know how to track a phone without them knowing. Maybe you have children you need to monitor or employees suspected of stealing.
Knowing how to track someone's phone location could be critical for keeping your kids safe and out of bad situations. Seeing their whereabouts with a GPS location tracker and being able to locate them can provide great peace of mind.
In this article you'll learn how to track a cell phone location without them knowing in 2023.
How To Track A Phone Without Them Knowing
Of all of the ways to track a phone without them knowing you are tracking their location, spy apps are most reliable and provide more information about activity on the phone than any other option.
If you can access the target device for 10 minutes to download one of these apps, you will be able to track someone's phone secretly.
uMobix

uMobix is my top choice because it's what I use to track my son's iPhone without him knowing.
uMobix has capabilities that far exceed any other spy app, with the exception of our next choice.
The uMobix app provides access to more social media apps than any other software on the market, including Tinder, Facebook, Reddit, Instagram, WhatsApp, Skype, TikTok, Telegram, Snapchat, and Zoom, just to name a few.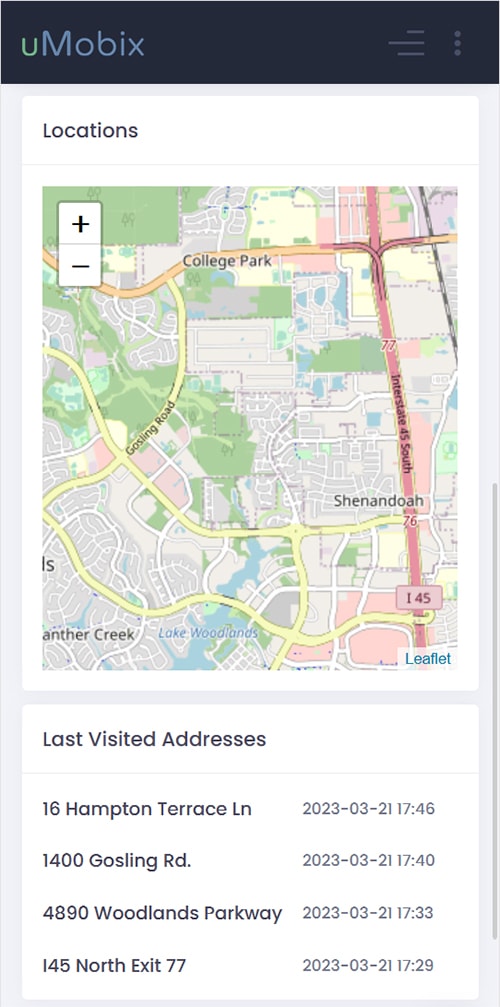 The full feature list will be included in my upcoming uMobix review, but the short version is that it gives you full control over the target phone. Not only for tracking and surveillance but also for changing settings such as restricting what apps can open or disabling Wi-Fi.
It even has a spy app detection feature to alert you to other tracking apps that are already installed on the phone. At first glance, this seems like a hilarious feature for a spy app to have. But, if you are spying on your child for their safety, it would be a huge concern if you found that you weren't the only one that was able to keep an eye on their phone.
Live tech support by phone is available, which can be a lifesaver when installing the app in a limited amount of time.
No complaints aside from intercepted data only remaining available for 30 days. But, this limit is higher on multi-month plans so I'm only taking away a half star for it.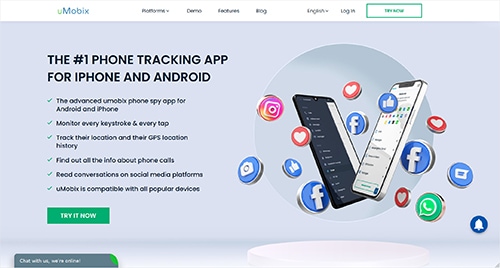 Pros
GPS tracking

Remote camera activation

Can stream live video

Remote microphone activation

All social media apps
Cons
Data retention limited to 30 days on basic plan
mSpy
Although not as user-friendly as the first option, the mSpy app has a lot of important features that are unavailable with other tracking apps. Perhaps most importantly, the mSpy app is totally hidden and anyone using the device will never know it is there.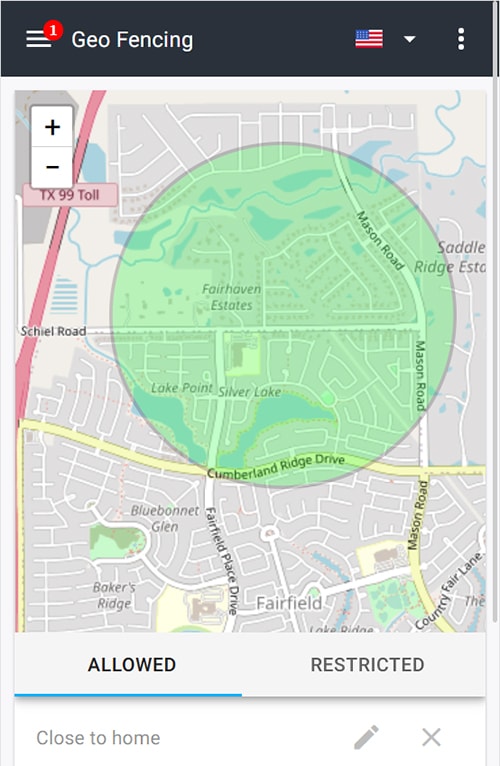 There is a long list of capabilities with this tool but these are just the highlights:
Location Sharing
Call Logs
All Text Messages
Monitor Social Media Activities, including Facebook
Browser History
Keylogger
Works with all versions of iOS and Android
Deleted conversations on the target phone can be recovered with this software and it can also block calls.
mSpy is best for tech-savvy users that require little help and the most tracking features possible.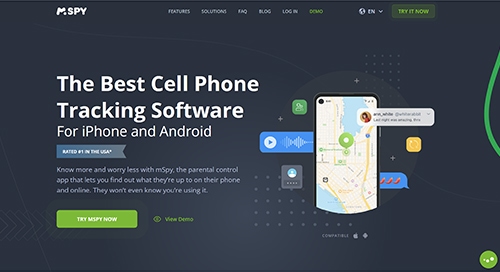 Pros
Online dashboard

Proven track record

Totally hidden

Easy installation

Location monitoring

Great tech support
FlexiSPY

The FlexiSPY spy app is not as easy to use as other methods to track your family, but it is one of the most comprehensive in terms of security technology. It too remains totally hidden from the user and has a plethora of capabilities, with these being some of the highlights:
Map-based tracking
Call Logs
Monitors All Social Media
Search History
Keylogger
Compatible with all versions of Android and iOS
To me, the most alluring abilities of FlexiSPY are related to taking control over the hardware on your phone. Once this app is installed, it can silently activate the front and rear cameras or turn on the microphone and listen as the target device spies for you.
Read that last sentence again. It's worth having a slightly less modern interface to have safe and reliable ways of looking at more information.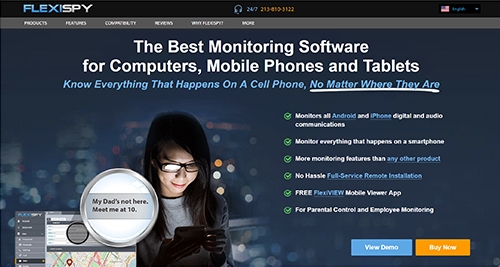 Pros
Extremely powerful

Live camera streaming

Pre-loaded phones available

Location tracking

Microphone access

Call recording
Cons
Older interface

Expensive
EyeZy

EyeZy is one of the newest and most powerful ways to keep track of an iPhone without their knowledge. Exploiting iCloud syncing gets the person's real-time cell phone location, contacts, e-mail, photos, and videos. Even more information is can be had when tracking Android smartphones using Wi-Fi sync.
EyeZy is designed with less tech-savvy users in mind but it offers a wide range of advanced capabilities including:
Keystroke Capture
Website Browsing History
Alerts for specific conversations
Allows you to track a phone on Google Maps
Perhaps more impressive is that you will be able to follow their activity on Facebook, Tinder, Snapchat, Skype, WhatsApp, KiK, and Instagram to see what the person does online.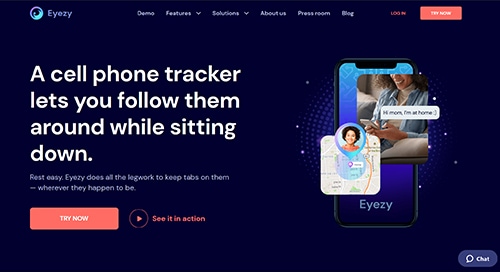 Pros
Easy online dashboard

Totally hidden

Fast installation

Phone tracking

Great tech support
Cons
Not quite as powerful as mSpy
XNSPY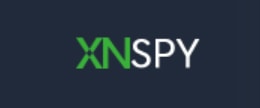 Xnspy is another professional phone monitoring app that helps to keep an eye on the location of your loved ones. Additionally, it provides accurate monitoring at high refresh rates.
You can receive alerts if the phone is outside an allowed perimeter or if it is near off-limits places like an ex-girlfriend's house, bar, or bad part of town. If all you need is location tracking and geofencing then XNSPY can be a good choice, though it lacks the power of the other options to track someone's real-time location as I have mentioned above.
Alternative Methods
Android Device Manager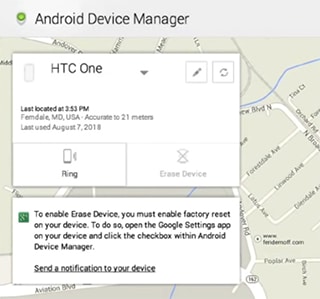 Few Android users have explored their settings deeply enough to find that Android Device Manager is pre-installed, but this service is always active by default. The great thing is that you can use it for tracking where Android devices have been with accuracy to within 60 feet. Conveniently, you don't need to download any app on the target device.
This control panel can be used from any computer, or any other device, by following these steps:
Visit Find My Device
Enter the phone number and account information
See where they are going or ring, lock, or remotely erase the smartphone
One problematic step is getting the password. Figuring out how you will get the password may be harder then just borrowing their phone and loading a monitoring application.
Google Maps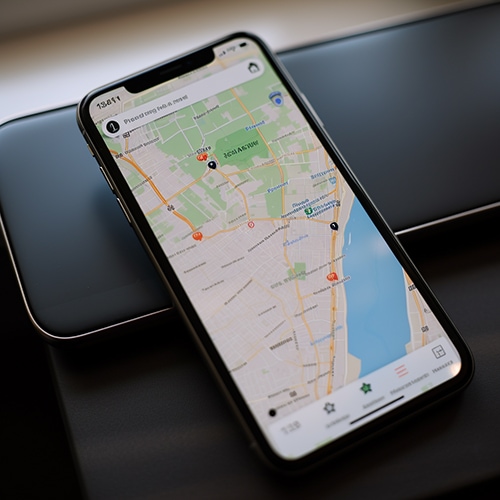 Although it still requires that you know their password, Google Timeline is another interesting option.
To use this method, the step-by-step instructions are:
Step 1: Open Google Maps
Step 2: Log in with the user's Account
Step 3: Click on "Menu"
Step 4: Select "Your Timeline"
Your screen should now show a timeline with the physical movements of the Android user. Alternatively, you can click on Menu -> Your Places -> Visited to view location history overlayed on a map.
You can find out the current location by following the instructions above. Interestingly, you can view the data remotely at any time and anyone on the target device will not be aware of being tracked.
Directly Accessing iCloud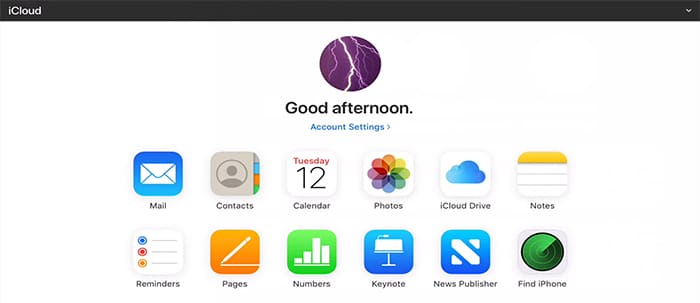 Many people don't know that you can connect to iCloud accounts directly to track the location of mobile devices with the help of the right tools. This method is not as easy to perform and data is more difficult to locate than simply using software for tracking your children. But, with no free options for iOS, this is a method of last resort.
This method can find the following through their phone:
Current Location
Contacts
E-Mail
Erase Target Phone
Photos
Find My iPhone
Find My iPhone is a built-in app that allows you to track down your iPhone if it gets misplaced or stolen. While it doesn't have advanced abilities like seeing files, it is still a good solution if you can work with just having basic functions like the ability to track someone's location.
Frequently Asked Questions
Can I track someone by cell phone number without them knowing?
If you want to track someone by cell phone number without them knowing, the only way to do it is by using their Apple ID and a tracking app like mSpy to sync with their iCloud account or by using the account linked to their phone to access Google Maps.
Can they detect that I am tracking their device?
High-quality parental control apps are designed to run in stealth mode, meaning they are undetectable. They do not appear in the list of installed apps and do not use significant memory or battery life.
Do I need to have physical access to the target phone?
Typically, yes. In the majority of cases, you will need physical access to the target device in order to install a parental control app. The process usually takes just a few minutes.
Is it possible to track an iPhone without installing anything?
Yes, some tools like eyeZy exploit iCloud syncing to get key details from the iPhone such as location, contacts, and e-mail. However, this method will require the Apple ID and password associated with the device.
Do I have to root or jailbreak the device to install a phone tracking app?
In some cases, yes. It depends on the what you want to track in addition to their location. For example, to monitor all text messages, including messages sent via social media apps, you may need to root or jailbreak the device. But if you're only interested in GPS location, calling logs, and basic text messages, you probably won't have to root or jailbreak.
Can I secretly track my spouse's phone location?
In some cases, it may be tempting to monitor a spouse you suspect of cheating. Maybe your husband always comes home from work late, or your wife is dressing a little too nice for her girl's night out.
From a technical perspective, you can absolutely track your husband without him knowing. But, this is not something I would encourage or recommend doing due to the penalties and risks involved.
What kind of information can I track?
You can track a broad range of data in addition to finding the location of their phone, which typically means you can monitor text messages, online activities, contacts, web browsing, emails, and even multimedia files. Some advanced apps also provide geofencing alerts, remote commands, keylogging, and camera and microphone activation.
Do I need to jailbreak or root the phone?
To be able to know anything more than their location, you may have to jailbreak or root the target phone depending on what you require beyond someone's location. If more advanced features are not required, this step should not be necessary.
If you have their Apple ID or Google credentials, you are not required to do this to find someone's location.
Legal
The legality of using software to get someone's location depends on your location, the location of the target device and who owns it, the target's age and relationship to you, and the consent of the user.
In many locations, tracking your child is perfectly legal. In many places, tracking devices you own is legal even if the user does not know about it. It is generally illegal to install a tracker on devices you do not own.
Because the legal situation can vary so much, I strongly recommend consulting a lawyer before attempting to find someone's location.
Conclusion
There are numerous methods for tracking a cell phone without them knowing, but using software is one of the best and by far the simplest. They include a several features in addition to the ability to track their location surreptitiously.
GPS location tracking and even call recording have become commonplace. When it comes to monitoring loved ones without restrictions, these apps have grown in popularity over the years due to their empowering capabilities.