Best Phone Tracker Apps Without Permission in 2022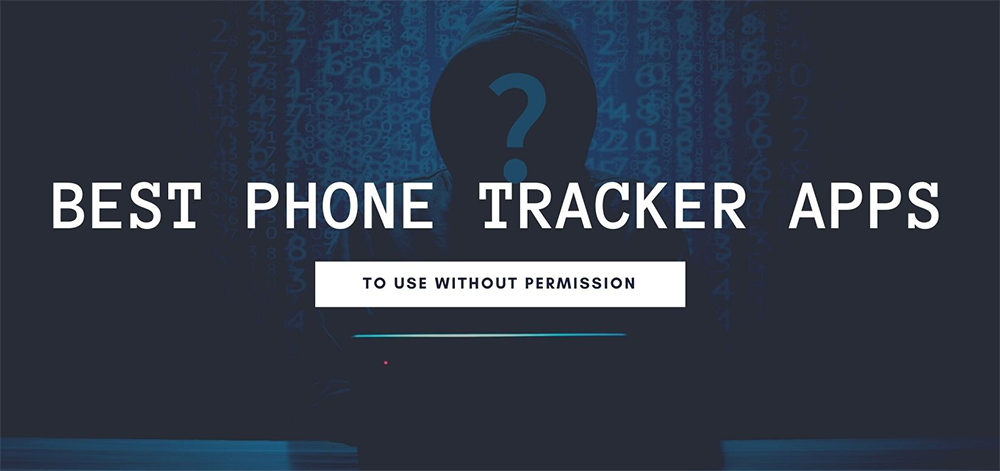 There are many legitimate reasons for wanting to use a cell phone tracker app to track someone without permission. Maybe you need phone location tracking to be able to monitor your child's phone without them knowing, or you need to know if employees are stealing. Maybe you have a cheating spouse, but you should get out of the relationship instead of a getting a phone tracker.
Whatever the case may be, and we're not here to judge, this updated guide will help you learn about the best phone tracker apps without permission in 2022.
5 Best Phone Tracker Apps Without Permission
The following are the top 6 cell phone tracking applications that help track a phone without the owner's permission.
1. eyeZy

Pros
Easiest to use

Totally hidden

Fast installation

GPS tracking

Access to all social media apps

Reasonable cost for a single device
Cons
Can become costly if you own many devices
eyeZy, arguably one of the greatest phone tracking applications available, simplifies parenting. While that may seem like a strong statement, the software is focused on keeping children safe and can track their phone discreetly. eyeZy's mission has always been to provide parents with knowledge so they may make better decisions. They do so by cramming a lot of features into their software. Here are a few examples of what eyeZy is capable of:
Get keyword alerts and be notified right away if your child types, sends, or receives an improper message on their smartphone.
Monitor social media messages on Tinder, Facebook, Snapchat, WhatsApp, Skype, Instagram, iMessage, Telegram, Line, Kik, Viber, and Google Hangouts.
Simply log into your eyeZy account to see pictures and videos they've made on their phone.
Track their location and create restricted zones to be notified when they are somewhere they shouldn't be.
Operating in complete stealth mode ensures that the target is unaware that you are monitoring them with eyeZy.
2. uMobix

When it comes to cell phone tracker apps, uMobix is one of the best available. It includes more GPS tracking options than almost any other tracking app, is reasonably priced, and includes live telephone assistance.
If you want to keep an eye on where your children and family members are, you can use GPS tracking to see where they are now and where they have been.
Pros
Real-time GPS tracking and history
Live phone support
Simple installation
No jailbreak or rooting required
Reliable
Perfect for parental control
Cons
Less social media access on iPhone
Cost
Tracking iPhone Without Permission
If you want to track someone's iPhone without permission and without having to install any software, the uMobix tracking app may be the best choice for you.
Installing an app on an iOS device does not require physical access, but the user's iCloud account information will be required.
You are only able to monitor a small number of social networking apps due to Apple's strict security. This restriction applies to all iPhone apps, but the control panel gives you access to a wealth of additional information in addition to the current position.
Tracking Android Without Permission
uMobix makes the most powerful phone tracker for Android that does not need the device to be rooted. All the Android tracking apps on the market require installing an app on the target phone. This one is no different.
Unlike many other mobile phone tracker applications, uMobix does not need the Android device to be rooted before spying on social media apps. You gain access to Facebook, Messenger, Instagram, Tinder, Snapchat, Telegram, and Skype, among other services.
At the moment, it is the only tracker app to provide this level of access to an Android handset.
Pricing
Extreme

- $349 per year or $200 for 3 months

Premium

- $144 per year, $99 for 3 months, or $68 per month

Lite

- $29.95 per month
uMobix is one of the most effective ways to track a mobile phone. It may be installed securely on both iOS and Android devices.
3. mSpy
Although not as user-friendly as eyeZy or as powerful as uMobix, mSpy has many features that are unavailable with other spy apps. Perhaps most importantly, the mSpy app is totally invisible to anyone using the device.
There is a long list of spy features with mSpy but these are just the highlights:
All Text Messages
Locate by GPS
Monitor Social Media Content, including Facebook
Keylogger
Search History
Compatible with all versions of Android and iOS
Deleted text messages can be recovered using mSpy and this tracker app can also block calls on the target phone.
mSpy is best for more tech-savvy users that need to have the most access to the target phone.
4. FlexiSPY

FlexiSPY is among the most effective phone tracker applications available. It's packed with essential features that make cellphone surveillance simple and convenient. FlexiSPY enables you to monitor the activity of Android and iOS phones in real-time, allowing you to track tabs on your loved one's conduct. You may also track activities on PCs.
The FlexiSPY app can be installed on any target device, such as your child's smartphone. The phone tracker tool runs in the background, quietly tracking activity without drawing notice to itself. This application also includes a handy mobile app that allows you to keep track of phone activity from anywhere.
Pros
Remote camera activation
Records calls
Microphone access
Call recording
Social media monitoring
Real-time GPS location tracker
Tracks text message activity
Cons
Older interface
Not as user friendly as other options
FlexiSPY is available in three different editions: Extreme, Premium, and Lite. The Extreme software has a comprehensive set of advanced functions, such as live phone interception. The Premium app includes the ability to view messages, call logs, and photos. The Lite version contains only the fundamental capabilities.
5. XNSPY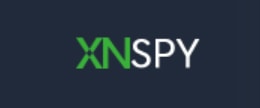 One of the professional GPS tracker apps we like is Xnspy, which lets you keep an eye on your kids and keep them safe. Additionally, it provides accurate tracking at high refresh rates.
Text alerts can be sent if the phone is outside an allowed perimeter or if it is near off-limits places like an ex-girlfriend's house, bar, or bad part of town. If all you need is location tracking and geofencing XNSPY can be a good choice, though it lacks the power of the other tracker apps we have mentioned above.
Important Features To Look For To Track A Cell Phone Without Permission
GPS Location Tracking
GPS tracking is the most important feature to look for when you are going to use a phone tracker app. Within a few seconds, the most effective phone tracker apps will provide you with the precise location of the targeted device. Most good trackers will also constantly record the target phone's location so that you can see where the person was throughout the day, not just when you happen to check.
Call Recording
The best phone trackers are capable of recording both incoming and outgoing calls. Every conversation is automatically recorded and saved to the dashboard, where you can listen to it at your leisure. Additionally, several apps allow you to apply a filter and only record calls from certain numbers.
Call Log History
Almost every tracker app provides call logging. This will track all incoming and outgoing calls on the target device. The best apps also provide the ability to set up alerts so you are notified when numbers of interest, or unknown numbers, call the phone.
Social Media Monitoring
When you use a tracker app, you also gain access to the owner's social media applications. The software logs all keystrokes and passwords entered by the user. This information can be used to sign in from a different device. Once you've accessed their accounts, you can determine whether a partner is living a double life or whether a teenager is rebelling.
A tracker app can gain access to Tinder, Instagram, Twitter, and Facebook.
Spying on Text Messages
Any good cell phone tracker will have a feature that logs text messages or SMS. Texts can still be viewed even if the user deletes them. This function enables worried parents to monitor their children without their knowledge, thereby limiting exposure to inappropriate material.
Also, look for the ability to be alerted to texts that contain certain phrases. Younger people may send and receive a hundred messages in a day, so it's important to be sure you're alerted to the important ones.
Web Browser History
You can monitor internet browsing history with a tracker app. Even if they're using Incognito mode, you'll be able to see their previous searches and inquiries. The software provides a chronological list of the websites they visited, so you can see what sites they visited and when.
It's critical to track someone's whereabouts without setting off alarms. The same can be said about a person's location history. With internet browser tracking, you can ensure that your children are not exposed to spam, viruses, or other potentially harmful content online.
Control Panel
When you require a specific feature, the best apps will provide you with fast access. They offer clear displays and intelligible lettering, allowing you to easily navigate between sections. You don't want to be fumbling around the control panels searching for a spy feature if you're worried about your child's safety.
Performance should not be sacrificed for simplicity. Apps should have a lot of features that are tailored to your individual requirements and preferences. Some programs offer a customisable control panels so you can customize the display.
How To Find Other Phone Tracker Apps
There are dozens of free tracking apps, such as Find My Kids, FamiSafe, and Spy Human. The apps feature simple interfaces and cater to parents who want to watch their child or other family members. Most of these options do not feature call recording and are detectable on the target device.
For instance, Sygic's Family Locator app offers a straightforward control panel with easy-to-use features. That includes SOS alerts, geofencing, and locating history. It does not have advanced software that lets you monitor call logs.
Spy Human, Find My Kids, and FamiSafe are just a few of the many free phone trackers available. The apps have easy-to-use interfaces and are designed for parents who wish to keep an eye on their children. The majority of these options don't record calls, lack basic features, and can be detected by the user quite easily.
FAQ
Can I track my spouse's phone without permission?
Technically, yes. Legally, you should consult a lawyer before taking any action as there may be serious consequences.
An app that runs in the background can let you track your spouse's phone without them knowing and without their consent. However, unless they are using an iOS device with iCloud access, you will most likely need to download and install the spy app before monitoring can begin.
Can I track my child's phone?
You should be able to follow your child's location and activities after you install the tracker app. This does not usually require consent because they are your children, but you should still consult a lawyer before proceeding.
There are some ways to tell if there is a tracking app running, like when there is a sudden drop in Internet speeds or when the targeted device gets too hot.
Unless your child is very technically advanced and inclined toward hacking, this should not cause suspicion.
Can Google Maps or Apple Maps be used to track a phone?
You can track an iPhone or Android smartphone using pre-installed software or the Google Find My Device app.
While Google Maps makes it simple to monitor someone's location in real-time, Find My Device does require permission to use.
You can also track a person using Apple Maps, but this also requires permission.
How does a cell phone tracker app work?
Global Positioning System (GPS) is used by every tracker app to keep an eye on a device. It works by pinging the target device and relaying the coordinates given by a network of satellites.
Data detailing the exact position or address of the devices is then given to you.
Can you track a GPS location without a tracker app?
Although your options and capabilities are much more limited, it is possible to spy on a phone without installing any software.
Is there a free cell phone tracker app?
No, there is no free phone spy application option made and it is unlikely anyone will create one. The reason for this is that the app you need to accomplish this is quite complex and no one is giving that away.
Beware of scammers claiming to know how you can hack into someones phone and spy for free or for too little money to be beleivable.
Is It Legal To Track A Cell Phone Without Them Knowing?
It is usually only legal to track someone's phone without permission if if you are their legal guardian. You can almost never legally track your spouse without permission, though the issue can become legally complex if you own the device in question.
We strongly recommend against tracking anyone without consulting a lawyer beforehand. Some statutes are written in such a way that you may be taking on much more risk than you intended.
Conclusion
A tracker app enables you to ensure your child's safety in the most efficient and effective way possible. This is why it's important to choose the right phone tracking app that won't need permission to use.
There are numerous variations on the market, each with its own set of features and price range. If you want the best, look for a tracker app that allows you to track, spy, and also live stream. All of these capabilities are available in a reasonably priced package with eyeZy.