How To Eavesdrop On Someone's Cell Phone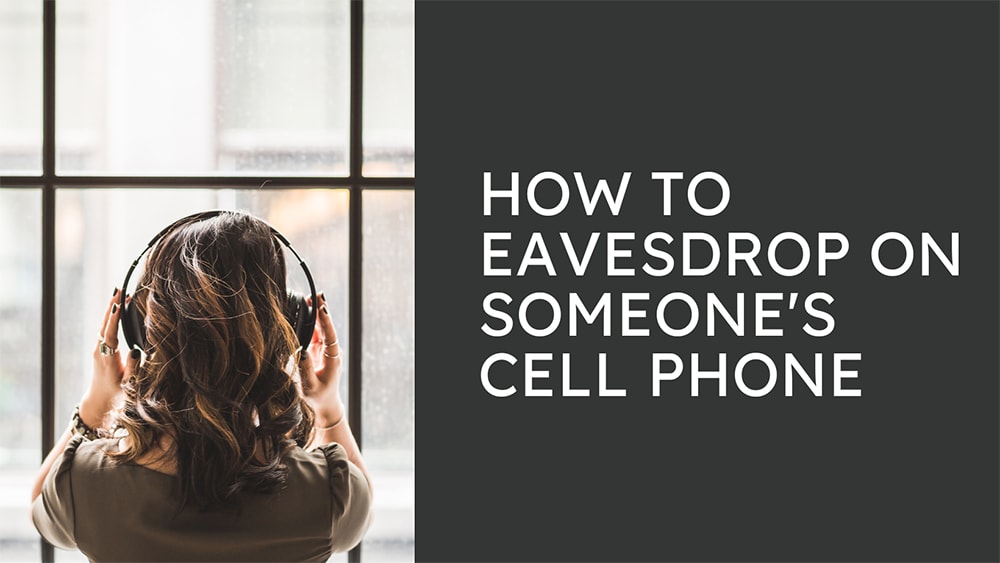 As a parent, it can be difficult to know what your child is up to. While you may trust that they are doing the right thing most of the time, not everyone has good intentions and there may be times when you need to check up on them for safety or other reasons. We will show you how to eavesdrop on someone's cell phone.
How To Eavesdrop On Someone's Phone
Eavesdropping on someone's cell phone is easier than you would likely expect and requires only basic tech knowledge. The first step is to get access to the mobile phone, either by borrowing it or waiting until they have left it unattended. Once you have access, the next step is to install a spy app on the phone.
Fortunately, spy apps are fast to install and will immediately go into stealth mode where they will remain undetectable. The whole process takes about 5-10 minutes and you will then never have to touch the target phone again. Everything will be accessed via a control panel from that time on. So, let's look at the best ways to eavesdrop on someone else's cell phone.
uMobix

uMobix is a powerful spy app that can be used to eavesdrop on someone's cell phone. It provides users with a range of features that allow them to monitor and track the activity of the target device remotely.
This app can listen to someone's phone by activating the microphone or streaming live video from their phone, which is invaluable for hearing otherwise be private conversations.
In addition, it offers GPS location tracking, geofencing, screen recording, keylogging, and text message monitoring as well as all popular social media apps including Facebook Messenger, Snapchat, Telegram, Instagram, Kik, Skype, Tinder, Line, and Viber.
The app is extremely user-friendly and installing it takes no more than five to ten minutes, after which it runs completely undetected in stealth mode. All data collected by uMobix can then be reviewed by using a secure control panel without ever needing access to the target device again.
uMobix's ability to monitor all communication channels ensures that they are kept informed of any suspicious behavior or potential risks as soon as possible without having to keep a close watch over their child's every move.
The one negative with uMobix is that recorded data only stays available for 30 days. However, that limit is higher on multi-month accounts so I am only deducting half a star.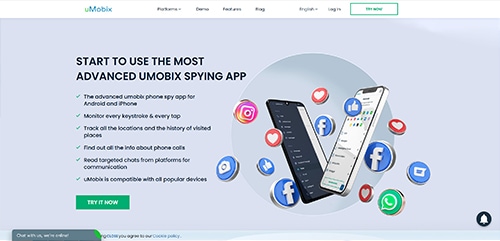 Pros
Streams live video

Remote microphone activation

Real-time GPS tracking

Access all social media apps

Simple installation

Great customer support
Cons
Data retention limited to 30 days on the basic plan
FlexiSPY

FlexiSPY is an ideal app for parents who need to make sure their loved ones are safe, as it offers powerful features such as GPS location tracking, keylogging, call logs, screen recording, and can also monitor messaging apps. It also offers microphone activation which allows users to record conversations in real-time without alerting the target device's user. Furthermore, FlexiSPY can remotely wipe or lock phones and records Skype calls, FaceTime calls, and WhatsApp conversations. You can then use a web-based dashboard to access all this data, which gives parents a clear overview of the person's activities.
However, FlexiSPY isn't perfect and is the most expensive option on the market with limited compatibility and an outdated interface that may not be maintained in the future. While extremely powerful, I would only use this method if I needed the unique features it offered and could make peace with the fact that it may not remain hidden at some point in the future.

Pros
Extremely powerful

Live camera streaming

Pre-loaded phones available

Microphone access

Call recording
Cons
Older interface

Expensive
XNSPY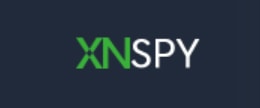 XNSPY is a comprehensive spying app that is useful if you want to listen in on someone's phone and track their activities. It has a broad set of features that make it one of the most well-suited applications for parents who want to monitor their child's devices. GPS location tracking allows parents to easily determine where they are and immediately be notified if they enter or exit designated areas. Additionally, XNSPY can be used to listen to your phone and you can also monitor call logs, Wi-Fi connections, and all popular messaging apps such as Snapchat, Telegram, Skype, Tinder, Kik, Line, Viber, Instagram, and Facebook Messenger.
This app also lets you listen to the microphone secretly and without alerting the user. This feature is especially useful if you need to intercept secret conversations that would simply be impossible to hear otherwise. XNSPY also allows you to view pictures and videos on your device as well as take live screenshots making it easy for parents to review their online activities.
However, XNSPY does have some drawbacks which make it less than ideal for listening to someone's phone conversation. One issue with this app is that it cannot activate the camera on your phone so you will not be able to see what is happening in the area around the target phone. Additionally, XNSPY may not be compatible with all phones and some people might find it too difficult or time-consuming to set up properly. All things considered though, it's still one of the best apps available for keeping tabs on your child's activities and not find out after it's too late.
FAQ
What features should I look for when choosing an app?
When considering how to eavesdrop on phone calls, you should look for an app that can spy on text messages and has call logs, keylogging, screen recording, and monitoring of popular messaging apps.
Will they know I'm eavesdropping on their phone?
No, all of the methods mentioned here are designed to be covert and will remain hidden on the mobile device. However, if you are using FlexiSPY it is important to keep in mind that as this app is not updated regularly it may become detectable unexpectedly after a future OS update.
Are there free options?
No, there are no free ways to eavesdrop on someone's phone. Doing so requires specialized spyware software that must be developed for listening to your phone, so the technology is not cheap.
Legality
Whether or not spying on a phone is legal depends on the jurisdiction and purpose of the activity. For example, in most locations, it will be legal to listen in on your child's phone calls but, in some cases, it may matter if you own the device. In other places, it may always be legal as long as you own the mobile device, but in more restrictive locations consent may always be required.
Because the legality of using surveillance on someone's cell phone can vary so much depending on the location and unique circumstances, it is absolutely necessary to consult with a lawyer before doing anything. Failure to do so may have severe and unintended consequences.
Conclusion
In conclusion, eavesdropping on someone's phone is an excellent way to protect your children by monitoring their activities and phone conversations. To do so effectively, you must choose an app that offers the right features for your purposes such as microphone activation. The right knowledge and tools can be powerful for parents looking to keep their children safe.