Best PC Cleaner and Optimization Software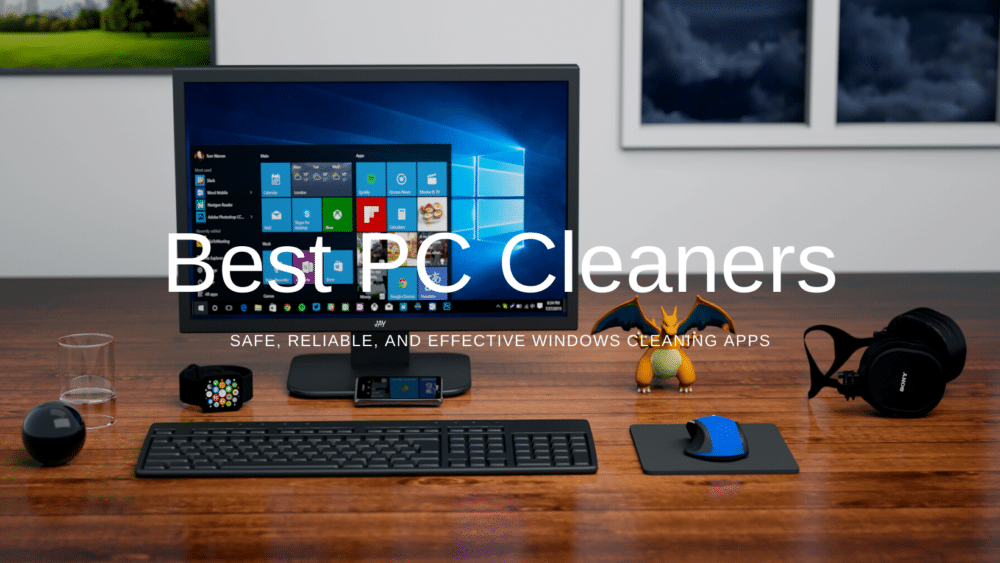 One of the greatest pleasures of unboxing and turning on a new PC is the quick boot times and operations. The success, however, will inevitably fade away with time. Any computer eventually slows down, whether gradually or abruptly. In such cases, you can purchase a PC cleaner.
On a well-worn Windows 10 PC, we evaluated all of the PC cleaner utilities on this list. It's worth noting that Microsoft's latest operating system includes several built-in tools for optimizing your computer's performance, and we have included Microsoft's tool in our list so you can see how it compares.
8 Best PC Cleaners
These are the top PC cleaning apps of 2023, ranked according to features, safety, and performance.
1. CCleaner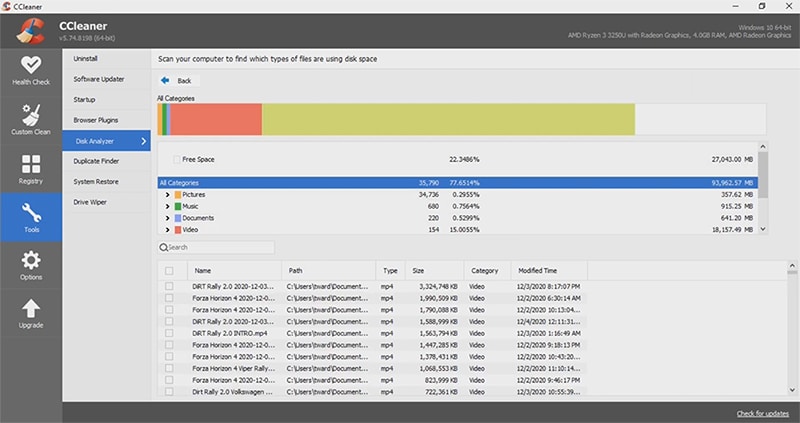 CCleaner is a powerful registry and hard disk cleaning app for Windows. It frees up precious hard disk space by removing redundant files from your machine, enabling Windows to run faster. Additionally, it cleans records of your online activities, including your Internet history. It also comes with a full-featured registry cleaner. One of the best part about this PC cleaner is that it's very fast.
Performs disk defragmentation
Safely cleans the Windows registry
CCleaner can forcefully stop applications to free up additional resources and system RAM
Consistently removes browser history, cookies, temporary files, system cache files, etc.
Supports scheduling of scans and system maintenance
Read our full CCleaner review for more information.
2. IObit Advanced SystemCare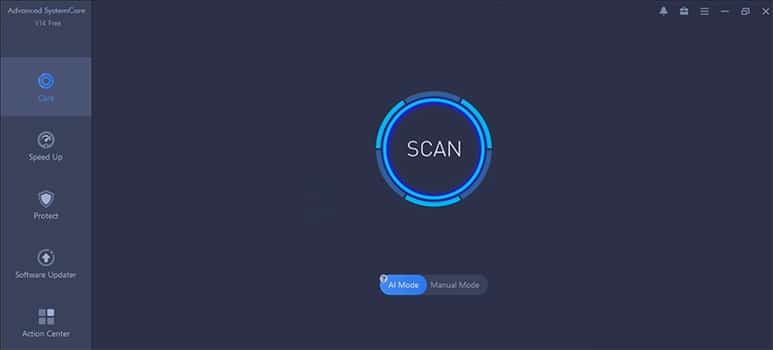 Advanced SystemCare is a comprehensive cleaning tool for Windows. It has gained its popularity primarily from being one of the simplest methods of cleaning a PC. It has a lot of other features in addition to cleaning. This software device features an uncomplicated and uncluttered user interface. It runs short scans to clean the computers. Additionally, security is very impressive and robust.
IObit Advanced SystemCare is a PC optimizer that uses artificial intelligence (AI) to clean, secure, and speed up your system. It's a simple piece of software that scans your computer for the resource-hogs that are slowing it down. Not only that, but it also cleans up your registry and browser garbage (Cache, Cookies, etc.).
3. iolo System Mechanic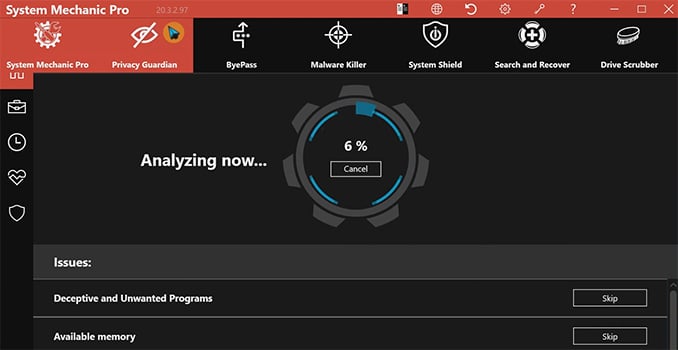 One of the most widely used PC cleaner is iolo System Mechanic. For the last two decades, tool has improved the efficiency and speed of Windows computers. It has fixed over 80 million computers, and users have a high level of confidence in it. This software application is optimal for the smooth and error-clean operation of high-quality video editing, streaming applications, and gaming.
iolo System Mechanic can fix over 30,000 PC problems.
Quick scan and deep scan modes.
Performs disk defragmentation
Also blocks malware, malicious websites, and spyware to keep your sensitive data safe.
iolo System Mechanic is compatible with Microsoft Windows XP and later versions of the operating system. The standard version of iolo System Mechanic is $49.95 per year and iolo System Mechanic Pro is $69.95 per year.
4. AVG TuneUp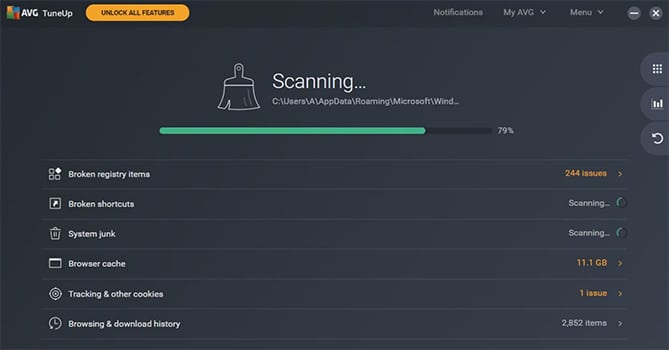 AVG TuneUp enables you to effectively speed up, repair, and clean your PC. This is a powerful cleaning app to help you get the most out of your PC. It has a lot of features and speeds up your computer, including a new Sleep Mode feature that improves your computer's efficiency and speed.
AVG TuneUp is a good option that frees up disk space and browser history in addition to improving overall speed.
5. CleanMyPC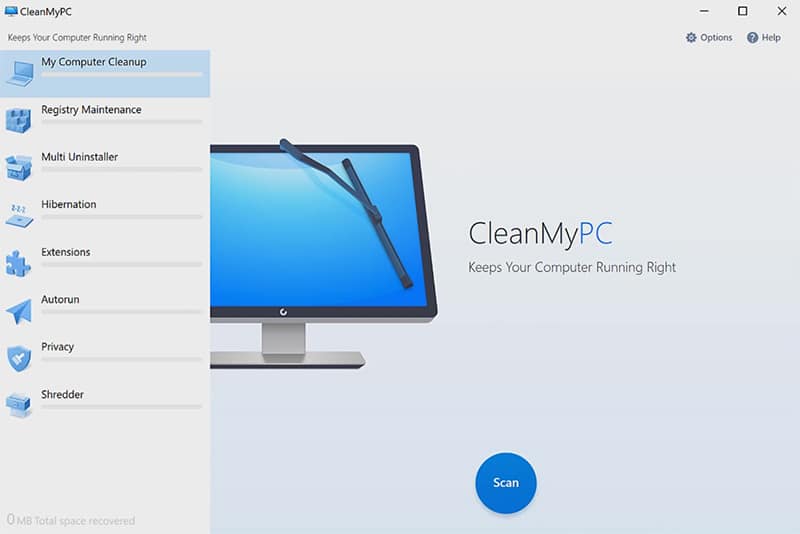 CleanMyPC is the perfect tool to keep your PC running at its best. It allows you to remove items that slow down your computer and get rid of unwanted files with just one click. CleanMyPC can also schedule your computer for regular cleaning, and can even update your software.
6. Avira System Speedup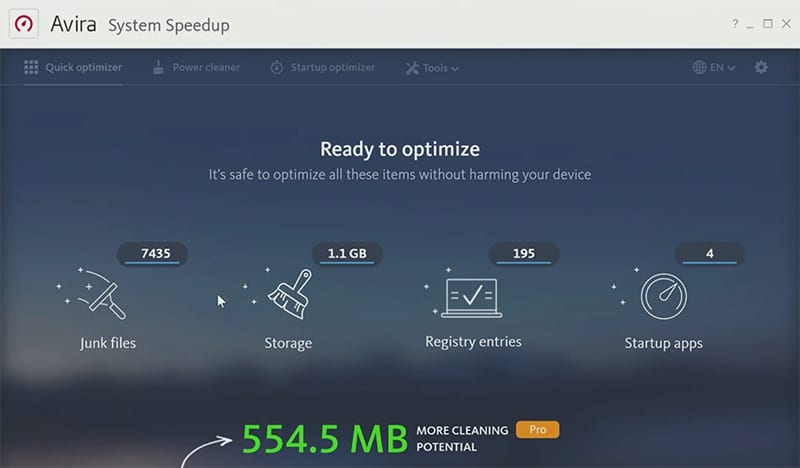 Avira System Speedup is a Windows application that optimizes PC performance quickly. It can defragment, remove unnecessary files, free up memory on the machine, and more. Additionally, it will repair and remove malware from your PC and avoid future infections. It can control all of the programs that start up with the device and allows you to uninstall the ones you don't need. System Speedup can also improve the speed of your Internet connection. The software features an intuitive interface and a straightforward wizard to configure the optimization options.
7. Wise Care 365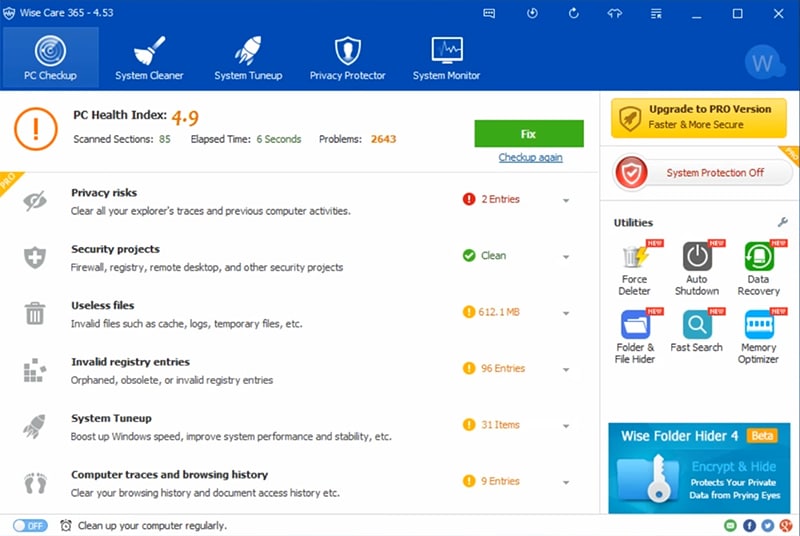 Wise Care 365 is capable of removing junk files and maintaining a clean registry on your computer. When some programs attempt to make changes without your permission, it reacts quickly. It will detect and terminate any processes that attempt to alter the Windows registry in an unauthorized manner. Wise Care 365 is a great option.
This PC cleaner is a sophisticated and respectable system maintenance application. It includes all of the tools you'll need to keep your PC running smoothly, as well as to speed it up, optimize it, and clean it up. Wise Care 365 is an all-in-one PC maintenance utility. It's a set of useful resources packaged into a small package. Wise Care 365 will assist you in keeping your PC in tip-top shape.
8. Microsoft Total PC Cleaner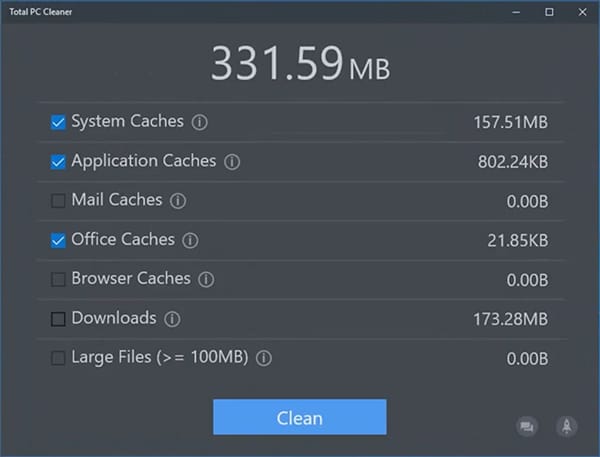 Microsoft Total PC Cleaner is a popular open-source PC cleaner for Windows. It is compatible with Microsoft Windows 10 as well as Xbox. Microsoft Total PC Cleaner remove system junk and various forms of cache files from your computer. This Windows cleaner is bare-bones and stripped down, but it is a solid and dependable free option for those that need one.
Why do I need a PC cleaner?
All computers inevitably lose their luster, becoming sluggish, unresponsive, and, in the worst-case scenario, unreliable. When applications are installed and uninstalled, the operating system becomes bogged down with outdated drivers, abandoned cache files, and other system clutter. Their hard disks fill up with data we've forgotten about, stored in folders we've forgotten about. Programs create massive caches in the background that we are unaware of. Eventually, our overburdened storage devices slow down the operating system. Drivers that are no longer supported stop working properly. Plug-ins and toolbars can significantly slow down our browsers. It makes no difference how attentive you are or what kind of productivity program you use to maximize your time if you have to sit around waiting for your machine to catch up.
Many users also consider purchasing new computers because their PC's have become so compromised by usage and misuse that everything from web browsing to video streaming starts to seem slow. However, buy a new computer is a drastic solution that is frequently unnecessary if a good PC cleaner is used.
Conclusion
If you need something free, stick with Microsoft's Total PC Cleaner. It's not bad, even if not completely thorough, and it's a safe option to load on your computer.
If you are considering purchasing a PC cleaner, be sure to still with well-known names in the industry. Because Windows cleaners have to dive deep into system settings and can potentially delete something ciritical, you want to be using software with a long track record of being safe as well as effective.