Best Driver Updaters in 2022
Affiliate Disclosure: The High Tech Society is reader supported and uses affiliate links which may earn a commission and support our work, at no cost to you.
Learn More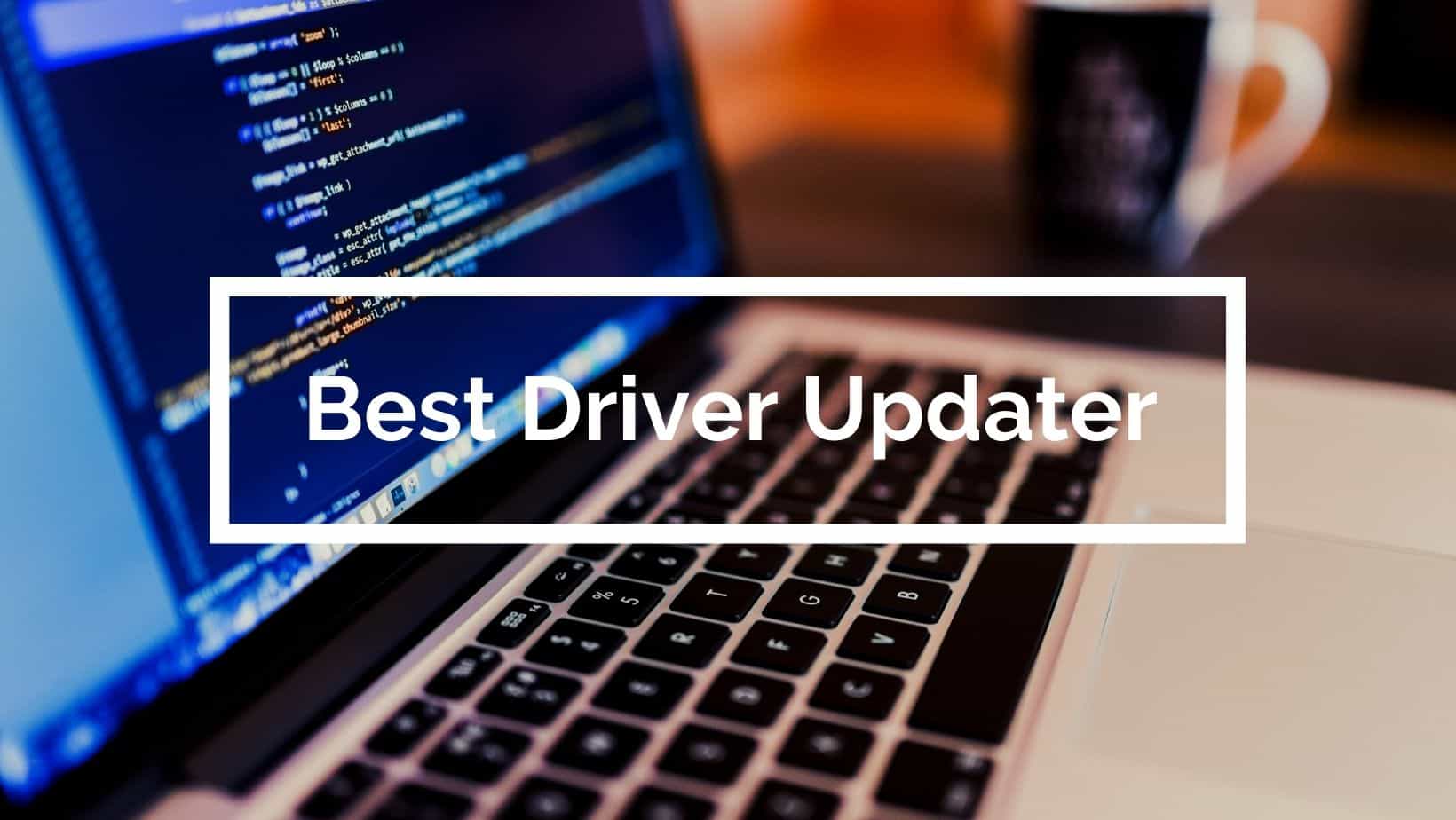 Drivers that are out of current can cause a variety of problems, from minor annoyances to complete program failure. We've assembled driver updater reviews for all of the top options, including lightweight, automated, and easy-to-use updater software, to help you avoid these issues.
6 Best Driver Updaters
1. CCleaner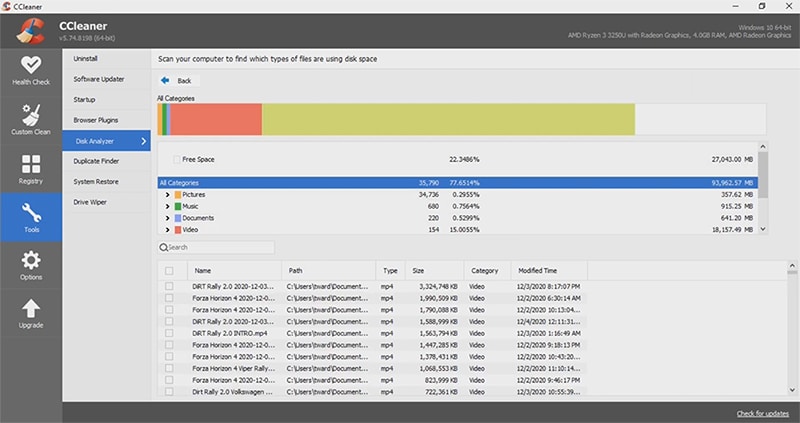 CCleaner is popular PC cleaner software that combines powerful cleaning tools with a driver updater in one convenient package.
With a library of over 5 million device drivers, this one of the top applications to update practically any hardware on Windows PC's.
What makes CCleaner the best driver updater is both its breadth of coverage and the fact that it has a long history of safe use. Since drivers are being updated, anything that goes wrong could potentially crash your computer, so being able to trust CCleaner is quite important.
In terms of features, checking for updates is handled automatically and in the background so you can prevent security breaches due to outdated drivers. At the same time, you will have the option to choose what you want to update to minimize changes Windows.
In addition to updating software, this tool will also perform full scans to enhance privacy on Windows, free up wasted disk space, and correct invalid registry entries.
CCleaner Pro costs $29.95 for a license for 1 computer. Multi-computer discounts are also available.
If you're wondering how good CCleaner is, we recommend you try the 14 day free trial before purchasing.
2. Avast Driver Updater
Avast Driver Updater is completely automated Windows software that has a database of millions of drivers. Avast Driver Updater can find the latest driver for whatever is in your computer and keep everything running properly. With the most up-to-date drivers for all of your hardware, you can reduce crashing, improve speed, and fix bugs and vulnerabilities.
With something as important as updating device drivers, we feel that users should only install software from companies with a long history of producing safe software and Avast fits those requirements very well.
There is a 30-day free trial with Avast Driver Updater, and a license for 1 Windows PC costs $39.99 per year.
3. IObit Driver Booster

IObit Driver Booster is among the most widely used and downloaded driver updater programs on the internet. The driver update software can help you update all of your drivers automatically within the tool. This software's straightforward and user-friendly interface is compatible with all versions of Windows. Once you've configured the automatic driver updater, the software provides a list of all available updates without requiring you to open your web browser.
Before installing the latest version of the driver, Driver Booster lists the features of the new driver and compares them to the existing driver. This feature aids users in comprehending the differences between the two versions. You can alternatively install updated drivers in the background, which will hide the installation wizards and any popup warnings.
The IObit Driver Booster for Windows has a database of over 3 million drivers and an easy to use interface. It is priced at $19.95 for one computer and works on all versions of Windows.
4. AVG Driver Updater

You may be familiar with AVG because of their popular antivirus software, and that gives many users extra confident in their driver updater. With more than 5 million drivers included in their driver database, ensuring that you have the most up-to-date driver on your Windows PC.
All drivers are pre-checked for security before being installed, as expected.
The AVG Driver Updater software is free to download, but it only allows you to do system scans. You'll need to purchase the paid version to perform updates.
Fortunately, the program has a 30-day free trial period, which is sufficient time to familiarize yourself with the product. However, you must first provide your payment information.
AVG creates snapshots of your existing Windows PC configuration prior to initiating the update process as a safeguard in case the procedure fails.
Premium users get access to customer service. AVG, on the other hand, provides a very thorough resource website with numerous articles to assist you in resolving all of the key difficulties on your own.
5. Driver Genius
Driver Genius's free edition allows you to update drivers on Windows 10 with a single click, but only during the trial period. You can also quickly back up your drivers.
Other capabilities include clearing out unnecessary items after updates and identifying hardware information. It's lightning fast, however it overlooked some drivers in our tests that the other apps on this list didn't.
Driver Genius Professional and Platinum are nearly identical, but for a few minor modifications.
Both editions offer a greater number of features, including automated updates and the option to backup existing drivers to a compressed ZIP file.
The Platinum Edition contains a Performance Booster and System Cleanup, which is the biggest difference between the two. These functions assist in optimizing your PC's system settings and removing garbage files that may be taking up unnecessary space.
6. Driver Talent
Driver Talent, ranked fourth on our list, is another simple updater tool. The utility downloads your system device driver, saving you time searching for it on the internet.
This utility has the benefit of being both a driver updater and repair tool. It not only finds and replaces outdated or missing drivers, but also repairs corrupted ones.
This utility also backs up your installed drivers, which establishes a restoration point. Thus, when anything goes wrong during installation, you can restore to previous versions.
On the program interface, you can see the file size, version number, and release date of the driver. These aid in identifying proper device drivers for specific hardware components.
A version of Driver Talent that works offline is also available. If your PC does not have network drivers installed. You can install these on your machine using the other version of the utility.
Why should I use a driver updater?
Drivers are small pieces of software that enable Windows to work properly. One of the greatest methods to improve the performance of Windows 10 and avoid common problems is to update your drivers.
Out of date drivers can slow your computer and cause Windows to crash or components to not work as expected. Updating drivers may boost frame rates when playing video games as well as improve video and audio quality.
In addition, outdated drivers can potentially present security vulnerabilities for your PC as updated drivers commonly contain security patches.
How do I know if my drivers need updating?
Due to the fact that outdated drivers might result in decreased computer performance, one way to determine if your drivers require updating is if something goes wrong. If your audio continues to go out when you listen to music, this could be an indication that the driver for your sound card is too outdated.