How To Spy on A Cell Phone Without Installing Software on The Target Phone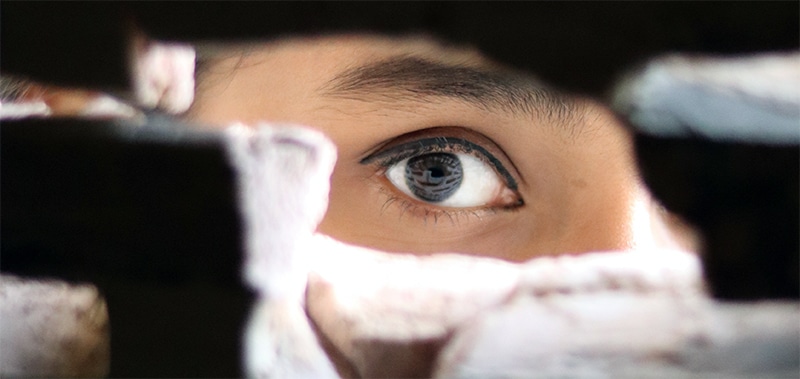 There are a lot of totally valid reasons to want, or need, to spy on a cell phone without installing an app. Maybe you want to keep track of your kids activities, think an employee of stealing, or suspect that someone may be cheating on you.
If you're not careful, the need to spy on the person may get in the way of being able to effectively do it, as you may have too much emotional involvement. So, we will help you avoid common pitfalls and guide you to the best options that don't involve installing software on the target phone.
Can I Spy Without Installing Software on the Target Phone?
The simple answer is yes, but with limitations. I will tell you right now that I would strongly recommend you read our review of the best spy apps and devise a way to have the target phone in your possession for the 5 minutes it takes to install a good spy app.
If there is absolutely no way to put an application on the target phone, there still are ways you can view limited amounts of personal information. Android and iPhone work very differently, so we will look at them separately.
How To Spy on an Android Phone
Google prefers that Android give the user a sense of security, while still listening to every word said nearby (just say "OK Google" around your phone to prove it) and spying on all activity at all times. In this instance, that's a good thing!
Android Device Manager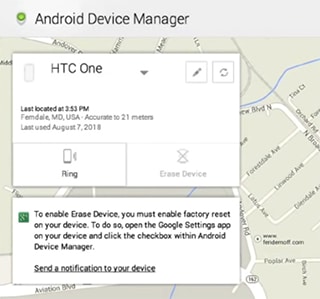 Every Android phone comes with Android Device Manager (or "Find My Device") pre-installed. Few people ever explore their settings deeply enough to know it is there, but it is always active by default. The great thing about this that you can use it for tracking the target's current location overlayed on a map, and with accuracy to within 60 feet.
To access Android Device Manager from any computer, or any other smartphone, just follow these steps:
Visit Find My Device (Google)
Enter the Google Account information to log in
Show current location or ring, lock, or remotely erase the mobile device
The obvious problem with this is you need to have the Google login for the person you are monitoring. For many people, getting this is harder then just getting access to someone's phone for a few minutes and installing an app to spy for you.
Google Timeline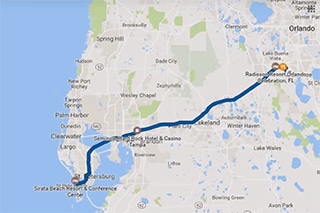 Another interesting option, although it still requires knowledge of the target phone's Google account, is Google Timeline. You can find out the current location of the user by following the instructions above, but Google Timeline provides the history of the owner as well and that is probably much more interesting.
Open Google Maps
Log in using the Google Account for the target mobile device
Click on "Menu" at the left of the screen
Select "Your Timeline"
It will now show you a timeline to track where the person has been. Alternatively, you can view the location history by clicking on Menu | Your Places | Visited.
Interestingly, you can view this data remotely at any time without the user ever being aware that they are being tracked.
How to Spy on an iPhone
Apple has never really hidden the fact that it listens to its users, or that iOS records all user activity. In fact, they seem to think it's a feature to upload all of this data to their servers. In this case, they are right.
There are two methods of spying on an iPhone without needing to install anything. Both of these ways are actually able to provide a lot of information on someone you are attempting to monitor.
Using Spy Software Without Installation On The Target Phone
It may sound counterintuitive, but the best way to spy on an iPhone without installing anything is to use a spy app to access the user's iCloud data. This has several advantages:
Easy to Use
Large Amount of Data Available
No Physical Access to the Phone Required
Nothing is installed on the target device
I recommend reading our reviews of such applications to learn more, or you can check out their sites for a list of features.
The location, installed apps, contact lists, and WhatsApp messages can be monitored with this method. This seems good, and really it is good when you consider that you can do this without touching the phone. But, if you can manage to use the phone for a few minutes to download the needed spyware, you will be able to use a vast array of much more powerful spy tools.
Direct Access to iCloud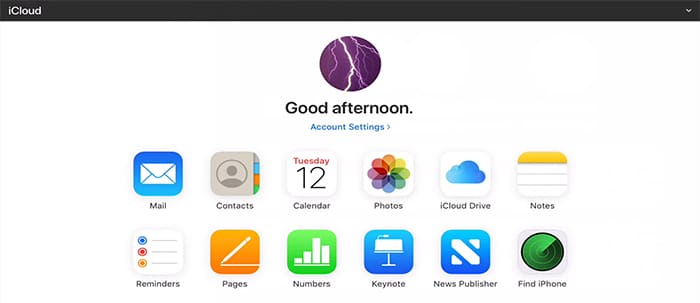 It is possible to access an iCloud account directly to monitor mobile devices. This method is not as user-friendly and the data is a little more scattered than using spyware to do the spying. But, as there is no free app for iOS available to do the monitoring, it will be the method of last resort for many would-be spies.
This will allow you to get access to the following:
Current GPS Location
Contacts
iCloud Drive
E-Mail
Erase Target Phone
Photos & Videos
Top Alternatives
As we've explained, there are ways to monitor phones without even touching them. However, these methods are somewhat limited and do require knowing the person's Google Account or Apple ID credentials. If you have the resources, there are much better options.
If you are unable to install an app, you could purchase a new phone and download spyware before presenting it as a gift to the person you want to spy on. If you are wanting to watch what your kids are doing on their smartphones, giving them a brand new iPhone or Android will just seem like a really nice gesture. In the mean time, it allows you to have an unlimited amount of time to get a spy app set up and be sure it can not be detected.
Apps to Spy on a Cell Phone
I have to warn you that there are a lot of scams and poorly functioning solutions in the world of spy apps. And the apps that do function properly may not be completely invisible to the user, which could cause some very awkward moments with the individual you are trying to spy on.
There are only two spy apps we would depend on for monitoring someone we cared about. They are the most powerful, dependable, and totally hidden solutions available. And what they let you do is almost unbeleivable.
mSpy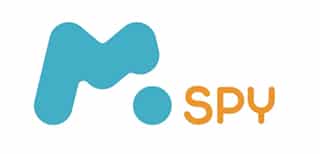 mSpy (see our full mSpy review) is a easy to use, easy to navigate, powerful spy app. Perhaps most importantly, the monitoring software is totally invisible to the user and anyone using the target phone will never be aware of its presence. There is a long list of available features but these are just the highlights:
Live GPS Tracking
Call Logs
All Text Messages
Access to Social Media Apps, including Facebook
Website Browsing History
Keylogger
It should be noted that deleted text messages can also be recovered and you will also be able to block calls.
FlexiSpy
FlexiSpy (see our full FlexiSpy review) is not as user-friendly as other options, but it is the most comprehensive spy app currently available. It too remains totally hidden on cell phones and has a more lengthy feature list.
For me, the most alluring abilities of FlexiSpy have to do with taking control over the hardware on someone's phone. Essentially, it gives full root control and allowing you to silently activate the front and rear cameras or turn on the microphone and listen as the phone spies for you.
Read that last sentence again. It's worth putting up with a slightly less modern interface for technical capabilities like that.
Conclusion
While it is possible to spy on cell phones without installing software, it can actually be more difficult to accomplish than devising a way to use the phone for long enough to use an app.
If you are absolutely unable to access the device, consider purchasing a new one as a gift for the individual. Before presenting the phone, you can install an app and have time to be sure it works correctly.
Leave a comment if we can help you with any questions!