5 Best Spy Apps For Cell Phones In 2023
Affiliate Disclosure: The High Tech Society is reader supported and uses affiliate links which may earn a commission and support our work, at no cost to you.
Learn More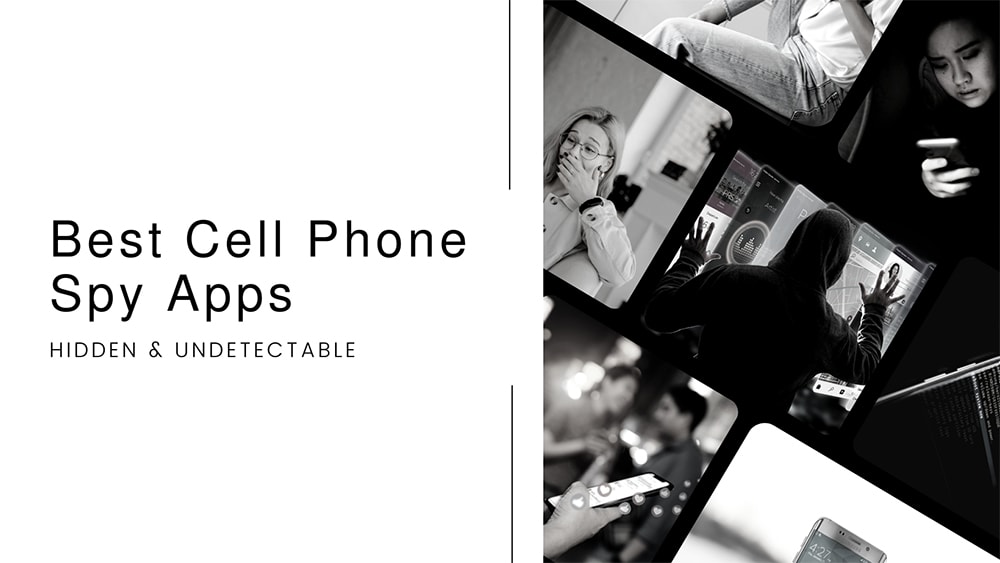 With nearly 100 spy apps on the market, it can be hard to tell them apart and even harder to know which ones you should trust. Most are selling the same product with dubious sales tactics and no support. In reality, there are only a handful of spy apps that work and have been on the market long enough to be proven safe over time while still utilizing the latest technology and advanced features.
In this article, we will review the best spy apps of 2023.
5 Best Spy Apps
The best cell phone spy apps monitor text messages, social media activity, emails, phone calls, the target phone's GPS location, and more. The top spy apps in this list can also activate the phone's cameras and microphone.
These apps are designed as parental control applications, but are also commonly used by employers and even to catch a cheating spouse.
1. uMobix

uMobix is the best spy app of 2023 and is what I use to spy on my son's phone. Installation was easy and, more importantly, fast.
uMobix has capabilities that far exceed any other spy app currently available, with the exception of our next choice on this list. What separates the two is that this application manages to be much more user-friendly without sacrificing features and monitoring capabilities. In short, you're much less likely to be stuck or not know how to get it working.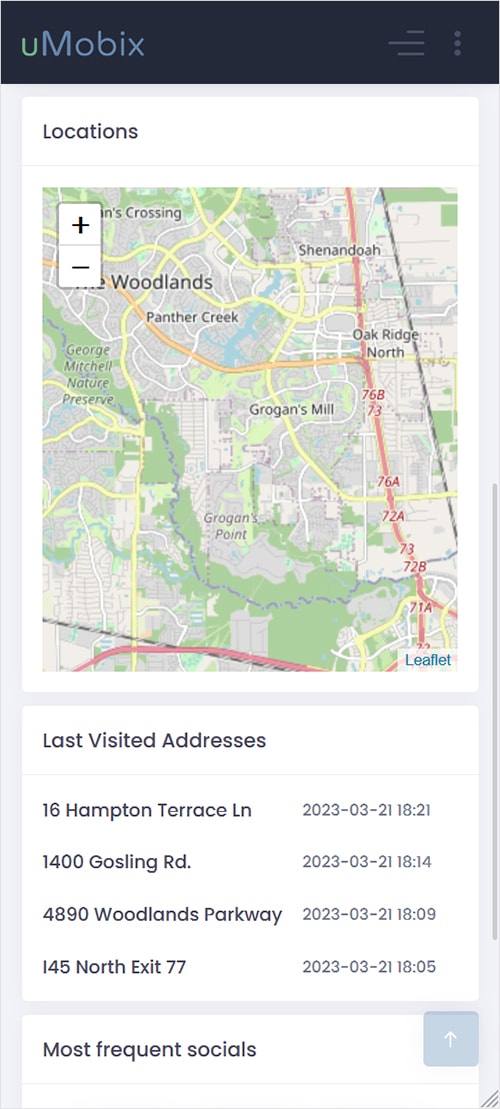 The uMobix app provides access to more social media than any other spy app on the market, including Facebook, Reddit, Tinder, WhatsApp, TikTok, Telegram, Snapchat, Instagram, Skype, and Zoom.
Interestingly, this app also has a spyware detection feature to alert you to other spyware apps which are already installed. If you are spying on your child for their safety, it provides peace of mind to know no one else is watching them.
Tech support is available by phone, which can be a lifesaver if you need to install the app in a limited amount of time.
I have had no complaints aside from intercepted data only staying available for 30 days. But, the limit is higher on multi-month plans so I am only taking away a half star for it.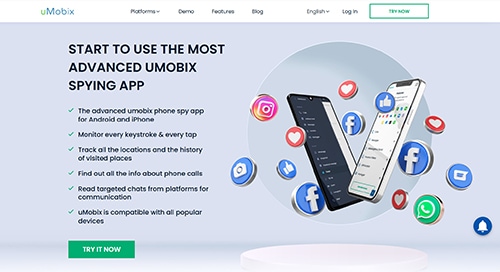 Pros
Remote camera activation

Can stream live video

Remote microphone activation

Real-time GPS tracking

Access to all social media

Simple installation

Great customer support
Cons
Data retention limited to 30 days on the basic plan
2. mSpy
Although not as user-friendly or as powerful, mSpy has had a great reputation for many years now and it is also the cheapest spy app on this list. mSpy is totally invisible to the user when in stealth mode and anyone using the device will never be aware of its presence.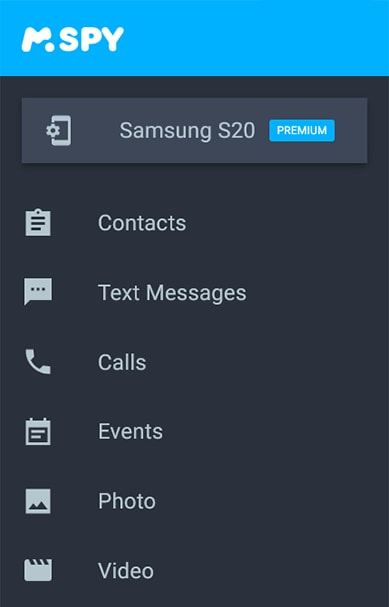 It has a long list of capabilities but these are some of the highlights:
Call Logs
All SMS Messages
Monitor Social Media Content, including Facebook
Browser History
Keylogger
Compatible with all versions of Android and iOS
Deleted SMS messages can be recovered and this app can also silently block calls on the target phone.
mSpy is a good choice for tech-savvy users who require the greatest amount of information about the personal activities of the target.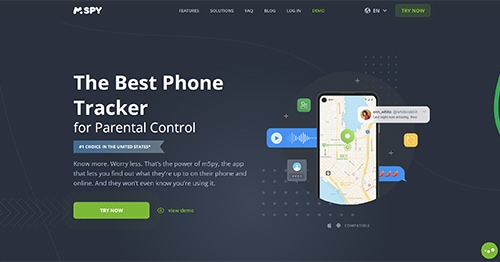 Pros
Proven track record

Totally hidden

Easy installation

GPS tracking

Great tech support if you need it
Cons
Lacks 2 advanced features of uMobix
3. EyeZy

EyeZy is the newest and most powerful mobile phone spy software that doesn't require you to jailbreak or root the target iPhone or Android device. Exploiting iCloud syncing will provide the person's real-time GPS location, contacts, e-mail, photos, and videos. Even more information is available for Android phones using Wi-Fi sync.
If you are able to install the app on the target phone, eyeZy offers a much wider range of advanced capabilities including:
Keystroke Capture
Website Browsing History
Alerts for specific conversations
Call logs
Great tech support
It does well when monitoring Facebook, Tinder, Snapchat, Skype, WhatsApp, KiK, and Instagram text messages to see what the person does online.
While this phone spying application is not quite as advanced it does make up for it by being the easiest to use and having the best tech support of any spy app I have used. It is also compatible with all major smartphones and mobile devices made since 2013, giving it the widest compatibility of any cell phone spying software.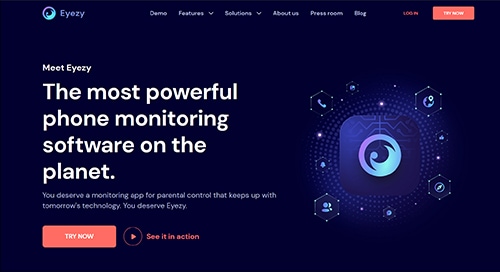 Pros
Easiest to use

Totally hidden

Fast installation

GPS tracking

Access to all social media
Cons
Not quite as powerful as mSpy
4. FlexiSpy

FlexiSpy is not as user-friendly as other monitoring software, but it uses the most comprehensive security technology currently available. It remains totally hidden in stealth mode and has a long list of capabilities, including:
Call Logs
All Text Messages
Monitor Social Media Content, including Facebook
Browser & Search History
Keylogger
Compatible with all versions of Android and iOS
FlexiSpy and uMobix are the only tools able to take pictures or video on the target phone, as well as activate the microphone to turn the target device into a live room bug. In addition, it can record live phone calls and upload them to the cloud for the hacker to download later.
Read the last sentence again. It's worth having a slightly less modern interface to have safe and reliable ways of monitoring cell phones and their surroundings.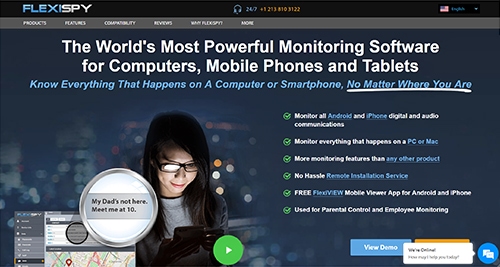 Pros
Extremely powerful

Live camera streaming

Pre-loaded phones available

GPS tracking

Microphone activation

Call recording
Cons
Older interface

Expensive

Requires iPhone jailbreak or Android rooting
5. Cocospy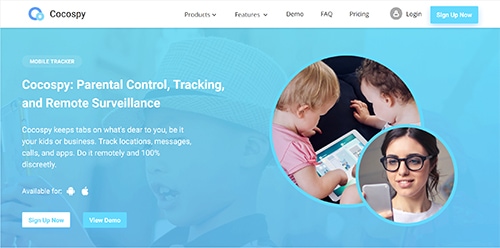 Cocospy is the kind of app that gets advertised heavily and seems fine at first glance, but just doesn't quite add up. We're only including it here because so many people have asked about it and if Cocospy of safe. The short version is I'm not thrilled with it.
The main advantages of Cocospy are that it is dirt cheap and has a control panel that is easy to use.
As of May 28, 2023, it's priced at $9.99 per month which is amazing for any app to spy on a phone.
Unfortunately, I have seen several warning signs with this app which would make me have serious hesitations about recommending Cocospy. First, the features listed on the website do not include the ability to monitor popular apps like Tinder and Facebook. Upon further investigation, they are listed in the demo, but no professional company would let this mismatch stand.
Either the demo is over-stating Cocospy's abilities to get more sales or the list of features has not been updated. Either one of these possibilities does not really happen with spy apps that actually work.
The other warning sign is the pricing. They have the prices listed on their website as $49.99 per month, 3 months for $69.99, or 12 months for $119.99 (which is $9.99 per month).
This indicates that they have an absolutely huge cancellation rate. If they are offering 3 months for less than the price of 2 and a year for the cost of 2.4 months then you know no one is staying past the second month.
As a user, that's not good. If you're depending on this app for surveillance, that's a good reason to be very worried.
How To Install Spy Software On A Cell Phone
You can put a spy app on someone's phone in a variety of ways. The easiest way is to simply borrow it to make a call, walk into another room while you continue to talk, download the spy app, and install it in privacy. Installation is automatic and initial setup is minimal as it will only require entering the username and password to connect to the dashboard before going into stealth mode.
If you have to use a spy app remotely, without touching the mobile device, you will need to have the target phone's Apple ID, iCloud, or Google credentials to connect it to the spy app. It should be noted, however, that the monitoring capabilities with this method are more limited, though still useful.
Legality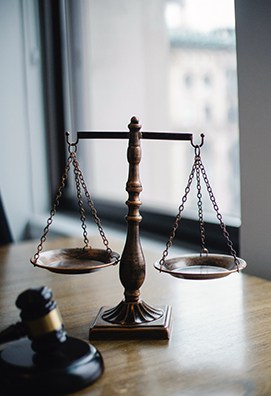 In many places, it is legal to use spying apps for smartphones if the person you are monitoring has given you their consent or if you are their legal guardian. You can rarely legally monitor your spouse, though the issue can become complicated if you own the device in question.
We strongly recommend against monitoring someone by any means without consulting a lawyer first. Some laws are written in such a way that you may be taking on much more risk than you realized and the penalties can be severe.
When you suspect your partner is cheating, it's easy to let your curiosity and jealousy take over, but you should consult a lawyer before accessing any electronic device in secret. Ensure you are aware of your legal situation before engaging in potentially risky behavior.
FAQ
Can a spy app be installed on a phone without having access to it?
It is not possible to install something on a smartphone without having access to it, but it is entirely possible to monitor it remotely. If you have the iCloud or Google credentials, you can track its location and access most of the data on the device.
What features are important when buying a cell phone spying app?
Spy apps are expensive and you may have only one chance to get them installed correctly so it's important to feel confident in the abilities of the app you have chosen.
A good spying application will remain completely undetectable at all times and will default to stealth mode rather than require that you turn it on.
You need phone snooping software that is easy to install but also has great tech support in case something unexpected happens during installation.
The developer's reputation is also important, but every app listed on this page has already been vetted for reputation and is made by a company that has a history in the parental control market.
Can mobile phone spy apps be detected?
Absolutely. However the only way to detect apps for spying on someone is to watch for performance changes, such as bugs and unusual activity on the smartphone.
What are spy apps disguised as?
While other spyware may be concealed inside of a legitimate app or game, spy apps are typically not disguised. Rather, they run in the background completely hidden from the person you want to keep an eye on.
How can I spy on a cell phone for free?
No totally free spy app exists and it is unlikely anyone will create one. The reason for this is the technology needed to accomplish this is quite complex and no one is giving that away.
Beware of scammers claiming to have a free phone spy app or with a price that is too low to be believable.