How To Spy On Text Messages
Affiliate Disclosure: The High Tech Society is reader supported and uses affiliate links which may earn a commission and support our work, at no cost to you.
Learn More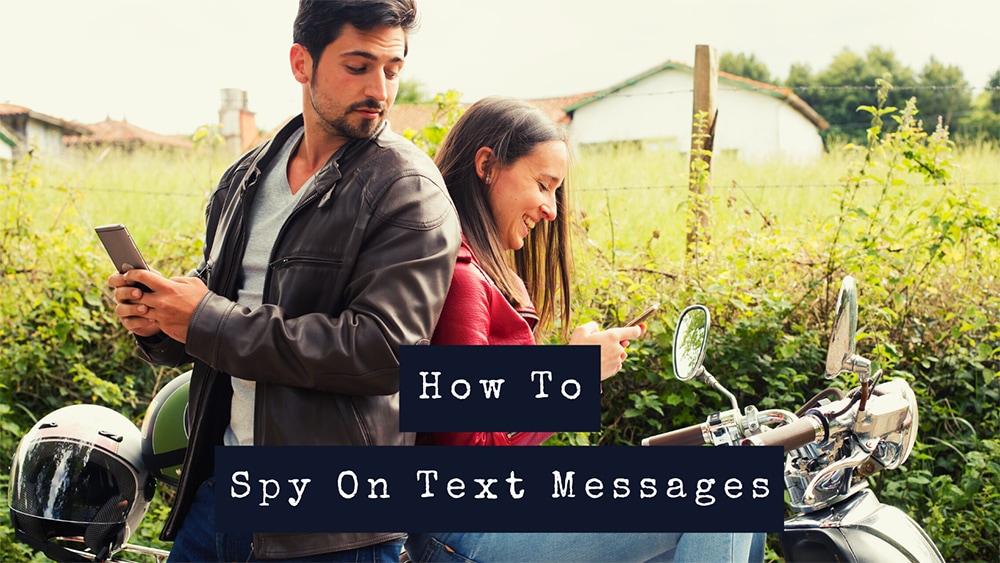 There are plenty of reasons someone might need to know how to spy on text messages. Maybe you're a parent who needs to monitor their children or an employer who suspects employees of stealing company information. Whatever the reason, there is a way to do it without them ever knowing.
If you want to spy on someone's text messages, the most effective way to do it is by using a spy app. These apps allow you to spy on text messages, social media activity, log phone calls, and activate the microphone on the user's smartphone.
How To Spy On Someone's Text Messages
There are various options available for spying on someone else's text messages. The ones we will discuss here work on iPhone and Android devices, and they provide real-time information about the target's activities. They're fast to install and remain hidden from the user, making them a great choice for spying on someone's texts.
Installing a spy app is easy to do and requires having physical access to the cell phone for about 5 minutes. While this may seem like a problem, it may be easier to borrow the smartphone for a few minutes and install the app than to get the Google or Apple ID and password for the device so it can be monitored without installing software.
1. uMobix

uMobix is what I have been using to spy on my daughter's text messages without her knowing. Installation is easy and, more importantly, fast.
uMobix not only allows you to spy on text messages but to see everything someone does on their phone. This includes being able to track the user's location, see all social media and messaging activity, and turn on the microphone remotely.
uMobix has all the features you need, as well as advanced capabilities that no other app can offer., including a social media monitoring tool that lets you spy on messaging on popular platforms like Snapchat, Tinder, Facebook, Instagram, WhatsApp, Telegram, Zoom, Skype and more.
You can spy on text messages to see what someone is saying to their friends, as well as any other conversations they are having. Live tech support is available if you need help installing or using the software.
You can view all conversations and data for up to 30 days using the dashboard. If you have a multi-month plan, you can view data for up to 6 months.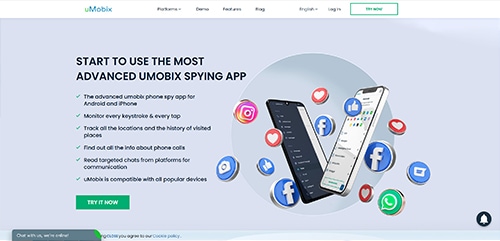 Pros
Remote camera activation

Can stream live video

Remote microphone activation

Real-time GPS tracking

Access to all social media apps
Cons
Data retention limited to 30 days on basic plan
2. mSpy
With mSpy, you can easily spy on text messages without the other person knowing. The app is totally invisible and easy to navigate, making it a great choice for anyone looking to keep an eye on their child's texts.
Although lacking a few advanced tools, mSpy is still a great option for spying on texts. With its easy-to-use interface and many features, you can easily keep track of your loved ones' conversations without having to worry about being left out of the loop.
In addition to being able to spy on text messages, the following are a few of its other capabilities:
iCloud Backup Monitoring
Call Logs
Search History
Keylogger
Compatible with all versions of Android and iOS
Pros
Totally hidden

Easy installation

GPS tracking

Great tech support
Cons
Not as user-friendly as eyeZy
3. EyeZy

EyeZy is a powerful new tool that can spy on text messages and conversations from popular messaging apps. The company that created EyeZy has a long history in the parental control market, and this is their current flagship product.
It works without installing software by using iCloud syncing to show you the person's conversation history, contacts, e-mail, photos, and videos. You can also see their current GPS location. Wi-Fi sync makes even more data available for Android cellphones.
EyeZy also offers a wide range of sophisticated features, such as:
Using keyword alerts, you can be informed if your child uses their smartphone to send or receive any inappropriate emails or texts.
Check all of your social media accounts, including Facebook, WhatsApp, Skype, Instagram, iMessage, Telegram, Kik, Line, Google Hangouts, and Snapchat.
View the target device's images and videos.
Location tracking, the ability to designate restricted areas, and the notification of when a user enters a prohibited area.
The use of stealth mode makes sure the target is unaware that you are watching them.

Pros
Easiest to use

Totally hidden

Fast installation

GPS tracking

Access to all social media apps
Cons
Not quite as powerful as mSpy
4. FlexiSpy

Although FlexiSpy's user interface may not be as up-to-date as other apps, it offers unparalleled technical abilities.
There are two spying apps that can allow you to take pictures and videos, and even listen in on conversations, FlexiSpy and uMobix. Both have their own unique capabilities, but FlexiSpy is considerably less user-friendly.
With the ability to monitor Facetime, Skype, and Facebook video calls, FlexiSpy offers a lot more than just the ability to spy on text messages from someone else's phone. However, it has some problems. Its website is outdated and the software is expensive. Nevertheless, these should not dissuade you from using this otherwise great tool.
FAQ
How can I spy on text messages without having the other person's phone?
If you want to spy on someone's text messages without having their phone, you can use a apps like mSpy or EyeZy. Both of these methods allow you to spy on text messages even after they have been deleted from the phone.
Are there free options available?
No, there are no free options available that I would recommend. While there are some free spy apps out there, they are usually unreliable and full of malware.
Is the process different for iPhone or Android?
The process for spying on text messages is different for iPhone and Android. For iPhone, you will need to have their iCloud credentials or install an app in order to spy on their messages. For Android, you must install the software.
Is it legal to spy on someone's text messages?
Before you start spying on someone's text messages, it's important to understand the legal implications. In most cases, it is legal to spy on someone's texts as long as you have their permission. However, there are some exceptions, so you must consult with a lawyer before proceeding.
Conclusion
Seeing who they are texting can be a great way to keep tabs on your kids and what they are doing.
We hope that this article has helped you to understand the different types of apps available and how they work. Remember, when it comes to spying on someone's text messages, always proceed with caution and consult with a lawyer before taking any action.