How to Read Someone's Text Messages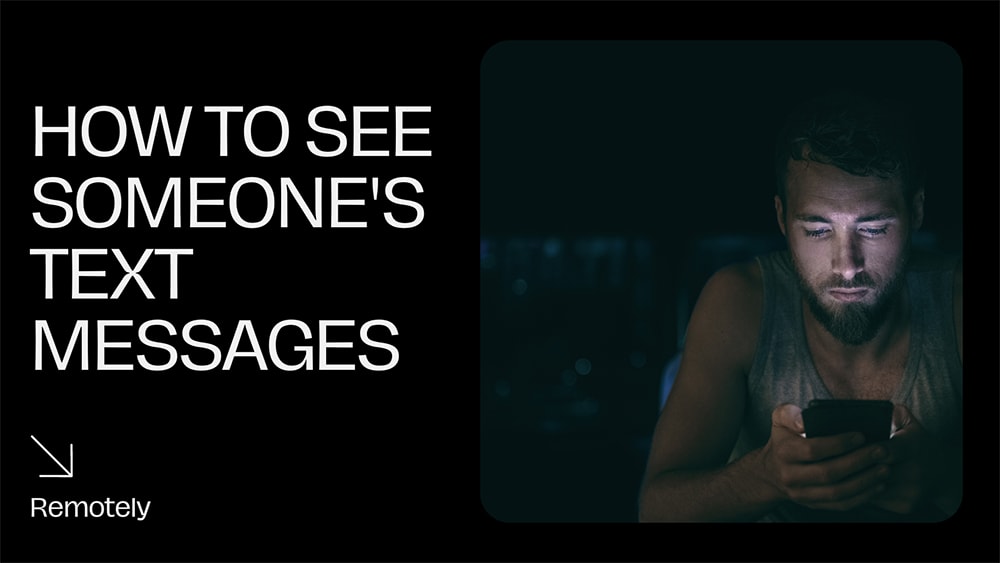 There are a lot of reasons for wanting to read someone's text messages without their permission. Maybe you have children you need to monitor or employees you suspect of stealing.
The best way to see text messages on another phone is to use a spy app. These apps allow you to do things like activating the microphone, intercept phone calls, and view all social media activity.
In this article, we will show you how to see someone's text messages.
How To Read Someone's Text Messages Without Their Phone
In some cases, you may need to be able to read someone's text messages without installing software on their phone. While more features will be available when a spy app is installed, what makes the following spy apps special is that they can be used without ever touching the target phone.
The drawback is that you will need to know the ID and password for the iPhone or Android phone you will be monitoring.
Many times, this makes it easier to borrow the target device for a few minutes and install the needed software. Whichever method you choose, these are the best apps for the job.
How To Read Someone's Text Messages Using A Spy App
The simplest and safest method of reading someone else's text messages is to install a spy app. There are numerous spy apps available that work with iPhone and Android phones but the two we'll mention here perform exceptionally well, providing you with real-time information about the target and their activities. These apps are my preferred method of seeing someone else's text messages because they are fast to install and remain hidden from the user.
The only reason not to use this method of spying on their messages is that it requires having physical access to the cell phone. However, it may be easier to borrow the smartphone for a few minutes and install the app than to get the Google or Apple ID and password for the device so it can be monitored without installing software.
Read Someone's Text Messages Without Using Software
There are cases where you own the phone you want to monitor, but you do not know the account credentials or password information and you can not get access to the iPhone. The typical scenario for this is when you have a teenager that you are worried about and need to monitor without raising their suspicion.
Cell phone companies like Verizon keep records of all SMS text messages sent and received on your devices. While this seems like a horrible invasion of privacy, and it is, it can also be a real lifesaver when you have no other options.
You can usually order a copy of your phone call and text records going back several months. It will be more expensive than a spy app, and you will not have access to everything else that they provide, it is the last remaining possibility for accessing those records.
I strongly recommend that you try to get access to the phone you want to monitor, as there is usually a way, but it is good to have a backup plan and this option is almost never mentioned.
Legality
It is usually only legal to read someone's texts if they have given you their permission or if you are their legal guardian. You can almost never legally spy on your spouse's messages without their permission, though the issue can become legally complex if you own the device being monitored.
We strongly recommend against reading someone's texts without consulting a lawyer first. Some statutes are written in such a way that you may be taking on much more risk than you intended.
Is The Process Different For iPhone or Android?
Getting setup initially can be a little bit different, particularly if you need to have abilities that require that you jailbreak or root the device.
The information you can have sent to you, and how it is viewed online, will be the same on Android or iPhone.
Conclusion
Whether you can access the phone in question or need to read text messages without installing any software, we've covered several options to let you read someone else's messages.
There are numerous options, each with its own set of features and price range. If you want the best, look for an app that allows you to track the phone and live stream audio in addition to letting you read texts.