How To Hack An iPhone Remotely

There are many legitimate reasons for wanting to know how to hack an iPhone. Most commonly, parents find themselves needing to monitor their child's phone or employers need to monitor employees.
How do you hack an iPhone? It's fairly easy to do by installing a hacking app on the target iPhone. No other method will grant you complete control or allow you to hack someone's iPhone as easily.
If you don't need as much access or can't get physical access to the iPhone, you can use the person's Apple credentials to hack someone's iPhone remotely.
With either method, you will need the phone's iCloud credentials or be able to physically install software on the iOS device.
How To Hack An iPhone
The simplest and safest method of hacking an iPhone is to utilize a spy app. There are numerous such apps available for download on the Internet. The majority of them work exceptionally well, providing you with real-time information about targeted users and their activities. This is my preferred method of getting into an iPhone because it does not require the purchase of special equipment or software. To demonstrate how it's done, this article will show you how to use the best methods for hacking an iPhone remotely.
uMobix
mSpy
EyeZy
FlexiSpy
Highster Mobile

Highster Mobile can hack iPhone and other iOS devices to provide real-time updates and information about the activities of the user. It can be used without having to connect it to your computer or laptop directly. Before downloading, you should read our Highster Mobile review as it has a mixed history and may not be a good fit for everyone.
Mobistealth
Despite Mobistealth being last on our list, this does not imply it is a less effective way to hack into an iPhone. It is a powerful and dependable tool that can be used on iPhones within minutes after downloading it from the Internet.
Installing directly onto the target is the most effective way to attack the security of iPhones. Installation does not require you to perform a jailbreak to access someone's personal data, but it does require that you be able to follow several important on-screen steps. The installation takes about 5 minutes and requires no special skills, so anyone with physical possession of the device could do it.

Stealth mode ensures no visible signs of the installation are present, and it can be set to run in the background.
Mobistealth comes with a Remote Control Panel that allows you to see everything including the address book, call logs, text messages, and photos.
FAQ
Why should you use a spy app?
A spy app is the best and most effective method of hacking into someone's iPhone. Without actually accessing the iPhone physically, it allows you to monitor the live screen in real-time, read text messages, and download photos.
Accessing this amount of secure personal information is only possible with third-party surveillance software for Apple products installed, and no other method allows for such long-term monitoring from anywhere in the world.
How much do spy apps cost?
Prices can vary dramatically depending on features, but apps for hacking iPhone typically range from $50 to $100 per month—though there are occasionally deals available that will significantly reduce this cost in certain cases if desired by the user; however, higher prices may be justified by better technology.
Are they hidden from the phone's user?
Yes, they are invisible to the operating system and leave no trace when they are uninstalled or updates are applied. The user will be unaware that it has been installed by hackers.
Legality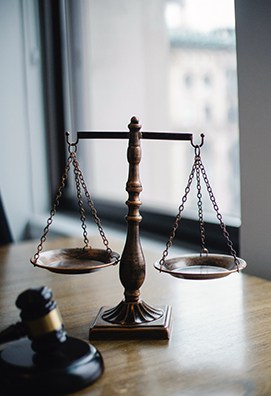 The legality of iPhone hacking varies greatly by country, but it is generally only legal if the devices are yours or if you have the owner's permission.
You should only consider using spyware if you have been been given the permission of the owner of the phone and the user you will be watching.
When you suspect your spouse is cheating, it's easy to let your curiosity and jealousy take over, but we recommend consulting a lawyer before secretly accessing any electronic device. Before you do anything risky, make sure you understand your legal situation.
Conclusion
You can use a hacking app as they are the easiest and most effective way to hack an iPhone, when it's legal to do so.
If you can't devise a way to use the target iPhone for long enough to install an app, you can use their Apple ID and passcode to breach their account and their iPhone remotely.