How To Remotely Hack An iPhone

There are several methods for remotely hacking an iPhone. Remote hacking an iPhone without physical access to the device, on the other hand, is always more difficult than hacking or taking control of the device with direct access.
You'd need their iCloud credentials or a way to physically install software on the iOS device to remotely hack into someone's iPhone. There are no known methods for controlling an iPhone via its cellular connection as of 2021.
Installing a spy app on the target iPhone is the best way to remotely hack it. No other method will grant you complete control over an iPhone or allow you to hack into someone's iPhone from any location.
If you don't need as much access or can't get physical access to the iPhone, you can use the user's iCloud credentials to remotely hack someone's iPhone.
How To Hack Someone's iPhone With A Spy App
Remotely installing spy software directly onto the target iPhone—no iCloud log in required—is the preferred method for remote hacking an iPhone. Installing a spy app like Mobistealth can be just as effective as jailbreaking to gain control of someone's iPhone or iPad, but it requires physical access. The installation of Mobistealth takes about 5 minutes and requires no special skills, so anyone with physical possession of the device could do it.
The best and most effective way to hack into someone's iPhone is to use a spy app like Mobistealth for Apple products, which allows you to gain long-term access without having to install any other third-party surveillance software on the target's phone or device.
Mobistealth's stealth mode ensures that no visible signs of software installation are present, and it can be set to run in the background, allowing you to control your iPhone or iPad remotely.

Mobistealth comes with a Remote Control Panel that allows you to access everything on the device, including the address book, call logs, text messages, and photos.
You can even view the live camera stream remotely using the Mobistealth iPhone spy app's free software.
You can also use your computer or mobile device to go into'stealth mode,' which leaves no trace that you hacked into an iPhone. If you want to add an extra layer of security, use a VPN like IPVanish to hide your identity.
Why use a spy app to hack an iPhone?
A spy app is the best and most effective way to hack into someone's iPhone. Without actually accessing the phone or installing any software, a spy app like Mobistealth allows you to remotely view the live iPhone screen in real time, read text messages, and access photos.
This level of access to another person's iPhone is only possible with third-party surveillance software for Apple products installed, and no other method allows for such long-term access from anywhere in the world.
How much do spy apps cost?
Costs for these apps vary depending on features, but typically range from $50 to $100 per month—though there are occasionally deals available that will significantly reduce this cost in certain cases if desired by the user; however, higher prices may be justified by the software's increased features.
Is Mobistealth hidden from the user?
Yes. Because Mobistealth is invisible to the operating system and leaves no trace when the app is uninstalled or software updates are applied, the target user will be unaware that it has been installed on their iPhone.
How to hack into a iPhone using iCloud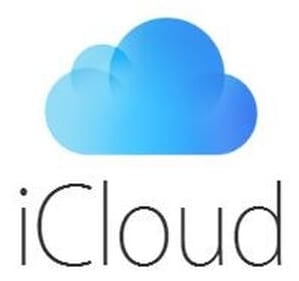 The iCloud is a common way to remotely access someone's iPhone. A combination of hardware and software controls Apple products such as iPhones, iPads, and other iOS-enabled devices. The iCloud allows you to do everything from update apps to purchase content on iTunes and use Siri on your iOS device.
The process by which Apple products connect to the cloud is relatively simple. Any data sent or received from an iOS device after you log into your iCloud account will be routed through Apple servers. Even though these servers aren't open to the public, you can still access them if you use a different method, such as logging into your iCloud account directly from a web browser.
You can "remote hack" someone's iPhone by accessing the iCloud using their Log in details and turning off the Find My iPhone (or Find My iPad) service so no one knows where it is now.
Find My iPhone allows anyone with permission to locate, lock, and erase their iPhone, iPad, or iPod touch if it is ever misplaced.
Unless you've been granted access, the only way to hack into someone's iCloud account is to use brute force on their password, which is not recommended. You can use the same username/password credentials to gain access if you know their Apple ID and password combinations. Hackers and tech savvy professionals who are trying to protect their business or assets frequently use this method to gain access to the iCloud accounts of others they want to monitor.
Can the user see that I have accessed the iCloud account?
No. There will be no evidence that anyone hacked into their iCloud account or installed any third-party software once the remote hack is completed.
Is it legal to hack into someones iPhone from your computer?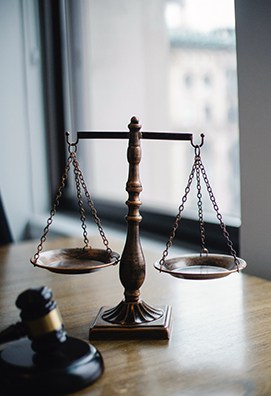 The legality of using a remote hack on an iPhone varies greatly by country, but it is generally only legal if the phone is yours or if you have the owner's permission.
You should only remotely access someone's iCloud account if they ask you to do so and only consider using spyware like FlexiSPY if you have been been given the permission of the owner of the device and the user you will be watching.
When you suspect your spouse is cheating, it's easy to let your curiosity and jealousy take over, but we recommend consulting a lawyer before secretly accessing any electronic device. Before you do anything risky, make sure you understand your legal situation.
Conclusion
Installing a spy app on someone's iPhone is one of the most effective ways to hack into their iPhone remotely if it's legal to do so.
If you can't get physical access to the target iPhone for long enough to install a spy app, you can use their username and password to hack into their iCloud account.