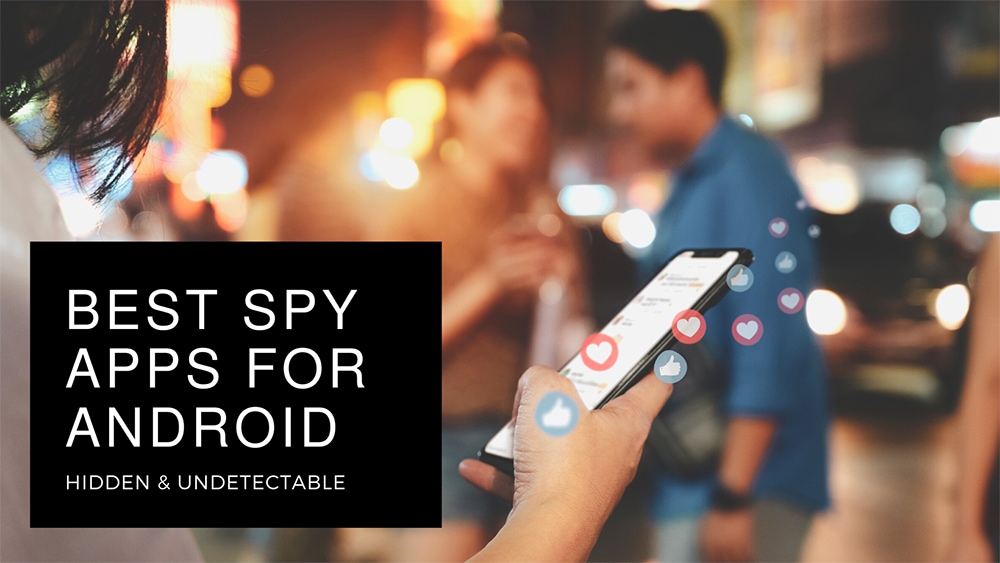 There are many legitimate reasons for wanting to use spyware for Android. Most commonly, parents find themselves needing to monitor their child's phone, or employers need to keep tabs on employees.
With dozens of apps on the market, it can be hard to tell them apart and even more difficult to know which ones you should trust. Most are selling the same software with aggressive sales tactics and no support. In reality, there are only a handful of legit spy apps that work and have been in use long enough to be proven safe over time while still utilizing the latest technology and advanced features.
In this article, we vet and review the best spy apps for Android in 2022.
6 Best Android Phone Spy Apps
The top Android spy apps monitor text messages, social media activity, chat and messaging apps, emails, phone calls, the GPS location of the target phone, and more. The top Android spying apps on this list also have access to the phone's microphone and cameras.
These apps are intended as parental control tools, but they are also frequently used by businesses to spot dishonest employees.
1. uMobix
2. FlexiSpy
3. EyeZy
4. mSpy
5. XNSPY
XNSPY is one of the dominant players in the parental control and spy app niche. They do advertise heavily but they also deliver a quality product, with good support to back it up.
It has highly advanced features that are only found in a handful of Android spy apps, including the ability to record both sides of phone calls and activate the microphone so you can listen to a device's surroundings and eavesdrop on conversations.
At the same time, and this is somewhat baffling to me, XNSPY lacks the ability to live stream video from the smartphone's camera or to even monitor Skype and Facebook messenger.
If XNSPY offers the features you need, it's a solid solution for monitoring Android but it is necessary to make sure it has all of the features you are likely to need before buying it.
6. Cocospy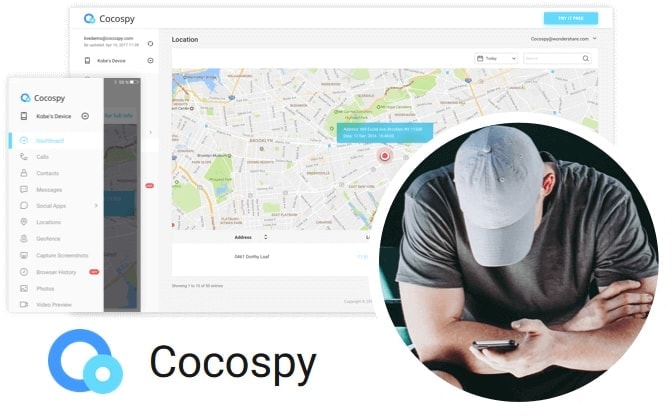 Cocospy is one of those heavily advertised phone monitoring apps that seems fine at first, but just doesn't quite feel right when you look at it closely. I'm only including it in this list because so many people have asked about its safety and if I would recommend Cocospy. The short answer is I'm not comfortable recommending it.
The main advantages of Cocospy are that it is dirt cheap and has a control panel that is easy to use.
As of September 10, 2022, it is $9.99 per month which is amazing for even the cheapest spy app for Android.
Unfortunately, there are also warning signs with Cocospy that make me have serious hesitations about recommending it. First, the features listed on their website do not include monitoring for popular apps like Tinder and Facebook, which is unusual for any monitoring app. Upon further investigation, the demo appears to show that it can spy on these apps, but no professional company would let this mismatch slide.
Either the demo is making false claims about Cocospy's abilities to get more sales or the list of features needs updating. Either one of these possibilities is not likely to happen with a Android spy application that actually works well.
The other aspect of Cocospy that draws suspicion is the pricing. The prices are listed on their website as $49.99 per month, 3 months for $69.99, or 12 months for $119.99 (which works out to $9.99 per month).
This indicates that they have a very high cancellation rate. If you can buy 3 months for less than the price of 2 and a year for the cost of 2.4 months then you know no one is staying past two months.
As a user, that's not good because their customers are not staying for a reason. If you're depending on this app for tracking your kids' activities, this is enough reason to be very worried.
How To Install Spyware On Android
You can put an Android spy app on someone's phone in a variety of ways. The easiest method is to simply borrow the phone to make a call, walk out of the room while you continue to talk, and download and install the spy app in privacy. Installation is automatic and initial setup usually takes less than 10 minutes as it will only require entering the username and password to connect to the dashboard before going into stealth mode where it will be undetectable.
This is the only time you will ever need to touch the target device. After installing it on the target phone, you will use your phone or computer to track the user's location and activities without them knowing.
Legality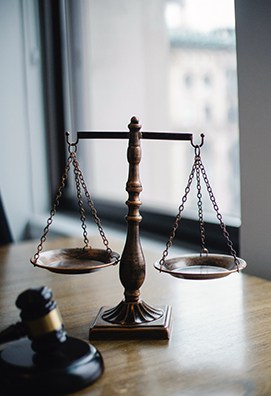 In many places, it is legal to use Andriod spyware if the person you are monitoring has given you their consent or if you are their legal guardian. It is usually not legal to monitor a spouse you suspect of cheating, though the issue can become complicated if you own the device in question.
We strongly recommend against monitoring someone's Android phone without consulting a lawyer first. If you are not familiar with the laws in your jurisdiction, you may be taking on much more risk than you realize and the penalties can be quite severe.
When you suspect your partner is cheating, it's easy to let your jealousy and curiosity take over, but you should consult a lawyer before secretly accessing any electronic device to ensure you are aware of any potential legal consequences before engaging in potentially risky behavior.