Best Android Remote Camera Spy Apps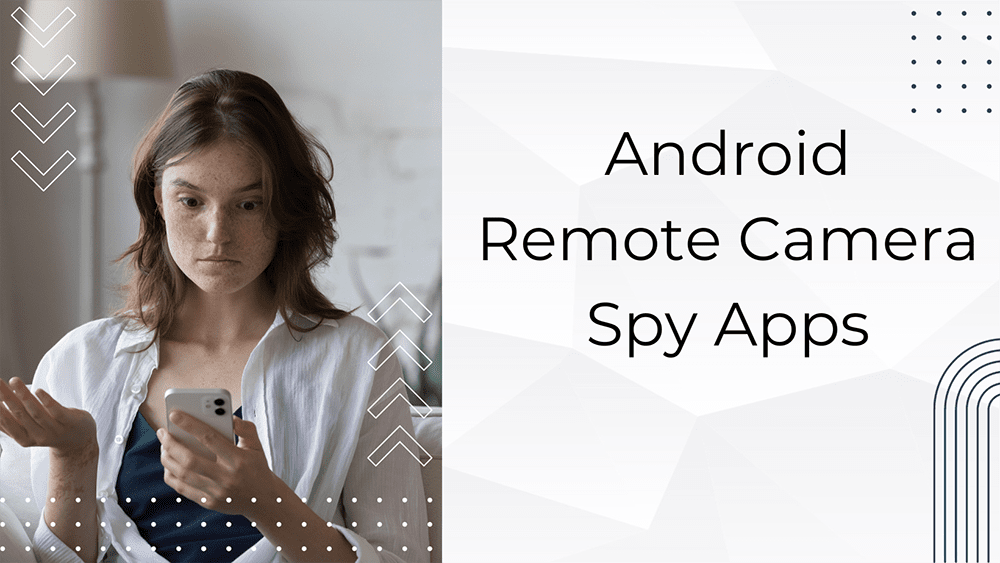 There are a lot of reasons you might want to spy on someone through their Android device's camera. Maybe you're curious about what they're up to, or maybe you need to keep an eye on them for safety reasons. No matter what your reason is, there are plenty of Android apps that let you do just that. In this article, we'll introduce you to the best Android remote camera spy apps and show you how to use them.
Top Android Remote Camera Spy Apps
There are very few Android remote camera spy apps that actually work as activating the camera remotely is an advanced capability and one that involves overcoming significant security measures Google has put in place.
Fortunately, there are a handful of insanely powerful spy apps capable of overcoming these difficulties and activating not only an Android camera remotely but also its microphone.
1. uMobix

uMobix is the most powerful and up-to-date spy app in existence. It functions as a remote camera spy app for Android, taking still pictures or live streaming video from the target device.
While spying with the camera is only useful if the phone is pointed in the right direction, uMobix is also capable of live streaming audio from the microphone so you can clearly hear what is going on even when the Android camera is blocked or pointing in an inconvenient direction.
As you should expect with an app with these capabilities, it has an extensive range of features including:
Call logs
Contact list
Text message interception
GPS location tracking
Keylogger
Browser history
Monitors all social media apps
Access pictures and videos
Tech support for uMobix is excellent and available 24/7. Most people will never need it as it is straightforward to use, but this detail can be crucial if you hit a problem during installation.
The only complaint I have is that recorded video from the camera only stays available for 30 days. As it is kept longer on multi-month plans I'm only taking away a half star for it.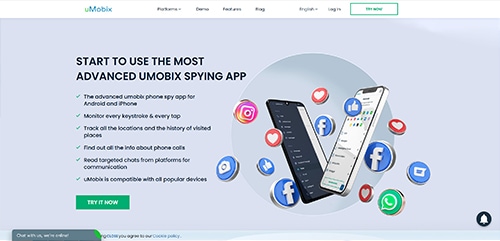 Pros
Remote camera activation

Can stream live video

Microphone activation

Real-time GPS tracking

Access to all social media

Simple installation

Great customer support
Cons
Data retention limited to 30 days on the basic plan
3. EyeZy

While eyeZy is not capable of activating an Android camera remotely, it does provide an alternative workaround in the form of a screen recorder.
While that may not seem sufficient at first, if you think about how a phone is angled and positioned during the day it becomes obvious that you will be able to see the most when the user is taking pictures on their phone.
While activation of the camera sounds quite intriguing, the odds of the phone being pointed in a useful direction when you are watching them are fairly low.
Using eyeZy's screen recorder, you don't have to be sitting watching a live video stream to see what they were taking pictures of or recording.
eyeZy is also the easiest to use and most widely compatible spy app I have used to date, with full compatibility with every major mobile device released since 2014.

Pros
Easiest to use

Totally hidden

Fast installation

GPS tracking

Access to all social media
Cons
Not quite as powerful as mSpy
3. FlexiSpy

FlexiSpy was previously my top choice for a remote camera spy app for Android. Its capabilities include spying through the cameras, activating the microphone in addition to being able to see:
Contact list
Text messages
GPS location tracking
Keylogger
Browser history
All social media
Pictures and videos
In fact, FlexiSpy rivals uMobix in nearly every way and even surpasses it in its ability to record both sides of phone conversations.
So, why is it #3 on this list? The interface is older and it's too expensive. Functionally, it is great, but most people need a streamlined installation process and an easy-to-use interface.
If these issues do not matter to you, it is a very capable tool that works dependably.

Pros
Extremely powerful

Live camera streaming

Pre-loaded phones available

GPS tracking

Microphone activation

Call recording
Cons
Older interface

Expensive

Requires jailbreaking or rooting
FAQ
Will the user be able to see that their camera is in use?
No, there are no indications the camera is active on the target phone. Each spy app listed on this page enters a stealth mode after installation and remains undetectable to the user.
What are some of the problems I'm likely to encounter?
Using the phone's camera consumes a lot of energy and will quickly deplete the battery. This may not seem like a big concern, but if you are monitoring your kids' camera for their safety then you would not want to run their battery all the way down and leave them with a non-working phone while they are away from home.
Data usage is also a concern for many parents. Video streaming uses a lot of data and you could exhaust your plan quickly.
How to avoid these problems.
Using a screen recording feature will capture what they are seeing while taking pictures or video with their camera and this can be nearly as useful as live streaming but uses much less data and preserves the battery.
How do I install an Android remote camera spy app?
In general, you will need to have physical access to the phone in order to install a camera spy app. Once the app is installed, you will be able to remotely view the video being recorded by the app.
Do I need to root the target device?
Yes, you will need to root the device. This process is fairly simple and the tutorials for the app you choose will be easy to follow.
What are the costs for these apps?
The majority of hacking apps cost between $20 and $60 per month, but we recommend avoiding the cheapest options in favor of increased security and features.
Are there free options for camera monitoring?
No, there are no free options available and it is unlikely they will be developed in the near future. Camera spy software is among the most sophisticated types of applications in existence as the developers are in an arms race with developers when it comes to security. It costs a lot of money to develop a camera spy app and no one is giving it away for free.
Legality
In most jurisdictions, you can monitor your child's phone without their consent if you own the device. In some states, it is also legal to spy on your spouse if you own the phone they are using. However, it is almost never legal to surveil a device you don't own.
Even when you do own the device laws in different states can vary dramatically, with some states making it illegal to spy on employees while other states recognize the right of employers to monitor devices they own.
You must consult a lawyer before proceeding.
Conclusion
If you are looking for a remote camera spy app that will work on Android devices, the ones we have listed above are your best bet. They can be great tools for keeping an eye on what's going on when you're not around, but it's also important to remember that they should be used in a responsible manner. Make sure you inform everyone who is being recorded of the app's presence and get their consent if needed.