How to Hack Someone's Snapchat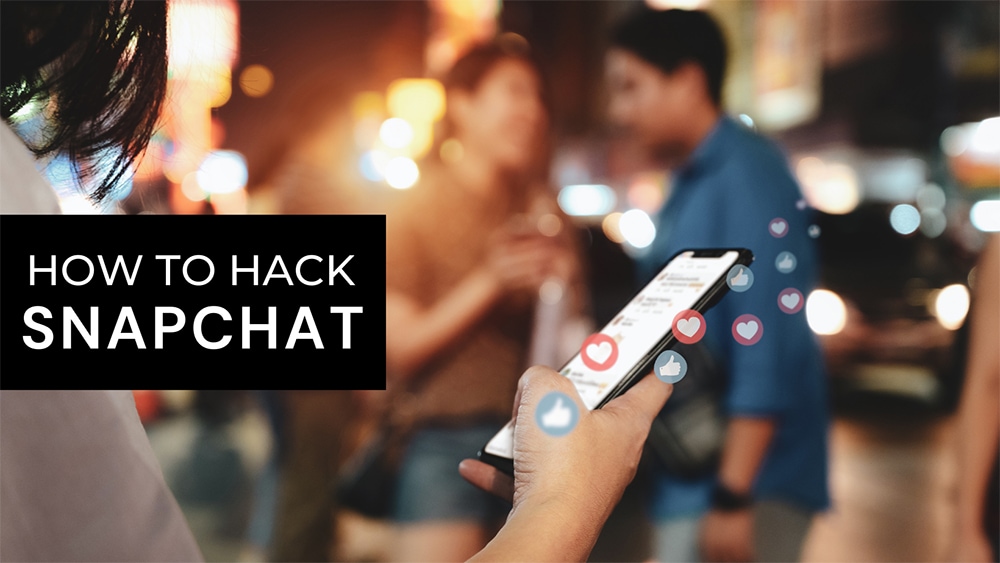 Snapchat is insanely popular with teenagers due to its focus on short messages and total privacy. Whether your teenager is sending selfies or texting, them feeling the need to do it on a platform that deletes the messages without a trace should be cause for concern.
While parents want to let their children live their own lives, it is very important to keep them safe on social media, giving you reason enough to hack into someone's Snapchat account.
Some apps to hack Snapchat use methods that are undetectable and do not need a Snapchat password to defeat built-in security features. This updated guide will show you how to hack Snapchat in 2022.
How to Hack Someone's Snapchat Account
Snapchat is a secure and highly encrypted messaging app that is difficult to hack directly. It also includes security features to notify the account holder if someone attempts to access the Snapchat account without authorization.
Rather than hacking Snapchat directly, you can hack the phone it is installed on to gain access.
The easiest way to do this is through a spy app. These apps require you to have access to the device for long enough to complete installation. It will remain hidden, running in the background forever, and you can have full control over Snapchat as well as the phone itself.
We'll cover the best tools we've found for hacking Snapchat, below.
Accessing My Eyes Only Without Permission
Snapchat's My Eyes Only is a feature that lets the user save snaps in an encrypted and password protected storage area.
The most effective way of getting into My Eyes Only on Snapchat is to use a keylogger. You can record the password as it is typed and then hack the Snapchat account yourself.
Although all of the apps we have discussed have a keylogger for sniffing the Snapchat password, they also make it entirely unnecessary to perform a hack in this way.
Instead, they simply upload incoming messages to the cloud and you can view them online at any time, without using a password.
Will They Know If You Log Into Their Account?
Yes. An email alert will be sent to the account holder when there is a login attempt from an unrecognized device so attempting to guess the password or logging in from your device is usually a bad idea.
Using a spy app, they will have no way to know their snaps are being seen because their Snapshat account is not being accessed.
Are There Free Ways To Access Snapchat Without Permission?
No, there are no free ways to hack someone's Snapchat. You can use a free keylogger to log the username and password and then access the Snapchat account manually. However, although free, this is not the best method to use to get access because there are many ways you can easily get caught.
Is It Legal To Log Into Someone Else's Snapchat?
It is usually only legal to hack an account someone has have given you their consent or if you are their legal guardian. You can almost never legally hack your spouse's accounts or passwords, though the issue can become legally complex if you own the device in question.
We strongly recommend against using a Snapchat hack without consulting a lawyer beforehand. Some statutes are written in such a way that you may be taking on much more risk than you intended.
Is The Process Different For iPhone or Android?
Getting setup initially can be a little bit different, particularly if you need to have abilities that require jailbreaking or rooting the device.
The information you can have sent to you, and how it is viewed online, will be the same on Android or iPhone.
Conclusion
Snapchat is one of the most popular free messaging apps for iPhone or Android, and also one of the most secure.
In this article, we've shown how to hack into a Snapchat account without getting caught and discussed why people might want to do this, as well as the legal issues associated with hacking.