How To Hack An Android Phone
Affiliate Disclosure: The High Tech Society is reader supported and uses affiliate links which may earn a commission and support our work, at no cost to you.
Learn More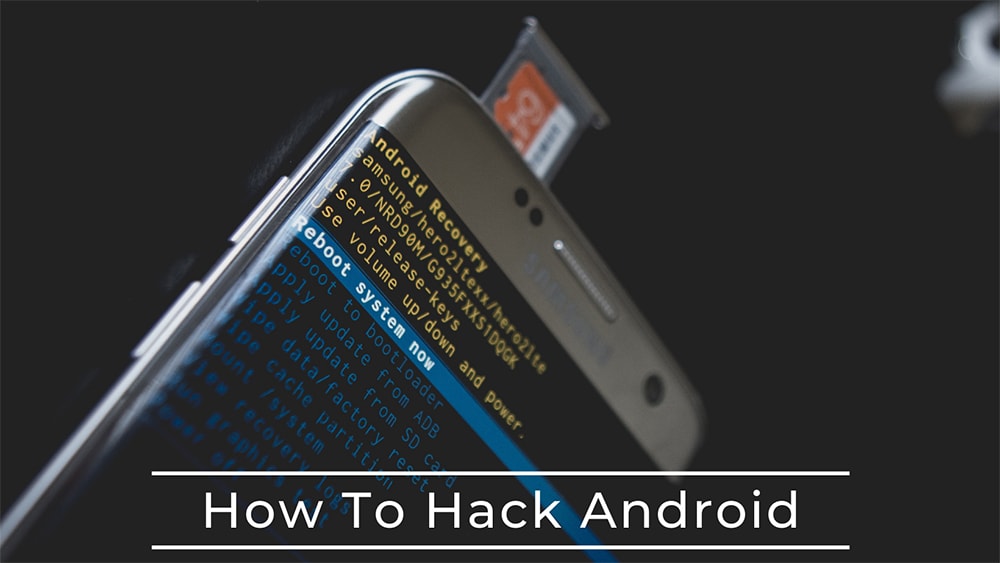 There are a number of legitimate reasons you should want to know how to hack an android phone. Maybe you have children you need to monitor or employees you suspect of stealing. Whatever the case may be, in this article we will show you how to hack Android phone and prevent yourself from being hacked.
The best way to can gain access is by using a spy app. These apps allow you to hack into Android and do things like activate the microphone, intercept phone calls, and view all social media activity.
How To Hack A Android Phone With Apps
Using solutions like mobile phone tracking software, you can easily gain control and be able to access their files remotely. They have the ability to not only track the phone, but also to penetrate and monitor the phone's data. You can remotely monitor more than 39 data categories, including GPS position, call logs, text messages, contact lists, social media, and other application data. The owner of the phone will be unaware that this application exists on the phone.
Hack Android Phone With eyeZy

EyeZy is a powerful new app that just came out in 2023. The company that makes eyeZy has a long history in the parental control and surveilance market and this app is their current flagship.
eyeZy offers a wide range of advanced hacking capabilities including:
Keyword alerts for notification when your child types, sends, or receives an inappropriate text messages or email on their smartphone.
Monitoring for social media such as Tinder, Facebook, WhatsApp, Snapchat, Skype, Instagram, iMessage, Telegram, Kik, Line, and Viber.
Access to pictures and videos on the target phone.
GPS tracking and the ability to create restricted areas and be notified when they are somewhere they shouldn't be.
Stealth mode ensures that the target is unaware you are monitoring them with eyeZy.
Consider eyeZy if you require a tool to acquire insight into the activities of people. It's an app meant to siphon data from another user's mobile phone with just a few clicks.
eyeZy can hack Android remotely and undetected. The mobile device doesn't need to be rooted. Tech support is available by phone 24/7.
Hacking Android With CSPloit
CSPloit is a popular application that can be used for hacking smartphones. Similar to ZAnti, this program can only access rooted Android devices.
Numerous ethical hackers adore it due to its vast array of capabilities, which include DNS spoofing, password sniffing, forging TCP/UDP packets, and hijacking web sessions.
Hack an Android Using Fing Network Tools
Fing Network Tools is a powerful network scanner that can analyze connections. The objective is to enhance speed and performance via specific characteristics.
Users can view and manage a connected phone, as well as permit or deny access. Additional possibilities include identifying all devices connected to a WiFi hotspot and advanced smartphone analysis that can be useful for monitoring phones.
Hacking Android Using Google Maps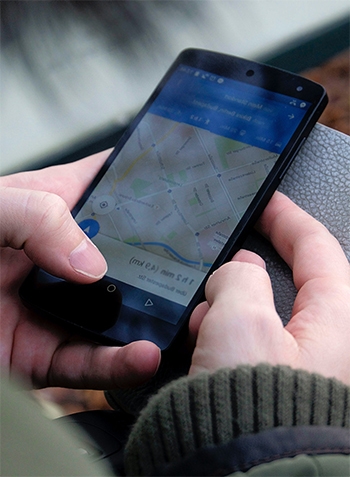 You could also use Google Maps to hack into an Android device. If the GPS service is enabled, you can see where the Android has been as well as where it is now. You can use Google Maps to view historical or real-time location tracking. However, you must sign in with your account and allow reporting, logging, and GPS on the target Android device.
This is how you find out where a Android device is by using Google Maps:
Navigate to "Settings" and then "Location Services."
Launch "Google Maps" and then click the "Menu" button.
You will notice a pop-up prompting you to "Share your current location".
Choose "Until closed", then click "Select Person".
Select your name from this list and you will be notified of the target device's position.
If you do not see your account listed, you can select your phone number and click "Share via connection" in the pop-up window.
What you will notice is that none of the alternative methods will beat installing spy software on the device.
FAQ
What Are Spy Apps And How Are They Used?
Modern spy apps are loaded with intriguing features, the majority of which allow you to monitor any communication on the mobile device. These are the most frequently used features of these hacking tools:
Keylogging
Call logs
Accessing social media monitoring including Facebook, Instagram, WhatsApp, Viber, Messenger, etc.
Text message logging
Some more advanced and popular tools can activate both front and rear facing cameras as well as the microphone.
How Do They Work?
There are 3 common ways these tools are installed:
Unprotected WiFi networks
When someone uses WiFi and sends data through an insecure connection, attackers can track all of his activities while he is connected. When a hacker searches for ways to get in, the first option they find is an unencrypted WiFi network, so always be cautious and utilize a VPN.
Vulnerabilities In The Android Operating System
Manufacturers commonly provide operating system updates to protect users and roll out new features. When the OS is not updated in a timely manner, it becomes vulnerable. And it is a simple target for hacking applications, as no coding is required prior to installation.
Malware Embedded In An App
The danger of being hacked increases if you download an app from a website or access messages containing download links rather than the application store. You may get someone to download the Android hacking program by sending them an "infected" link. The user will handle the installation process on their own after clicking the link. In order to link hacked devices to your account, you will first need to register them.
Is It Legal?
Generally, it is legal to hack a device you own. The issues arise from having the permission of the user. Many jurisdictions allow hacking a device you own even if the person using it is unaware.
Laws can vary greatly by state and country, and penalties can be severe, so do not hack anything before consulting a lawyer. More than the technical steps, this is the most important component of monitoring any device.
Conclusion
There are numerous methods for hacking an Android phone. In this tutorial, we've investigated and analyzed approaches ranging from simple to quite sophisticated in-depth. Keep in mind, however, this information is intended solely for research purposes.
Therefore, we strongly advise you to utilize only legal and ethical tactics. Otherwise, you could face legal repercussions. When doing so, check your local laws and confirm that using these applications is legal.