Wondershare TidyMyMusic Review for Mac
Wondershare Tidy My Music Review for Mac
If you're a music lover you're going to love the TidyMyMusic program from Wondershare. I normally wait until the end of the review to share with you my final thoughts and findings, but hopefully you'll forgive me for starting with the conclusion. I was a bit surprised on how much I liked the software, that's because although I really love music, I don't have a lot of it.
In fact, using TidyMyMusic I found that all I have is a whopping 9 songs on my Mac. Those were shared (synced) from my iPod, iPad and iPhone, so between the 4 devices the 9 song total made me wonder if I would really be the best one for doing a review on a program that's for tidying up all of your music files.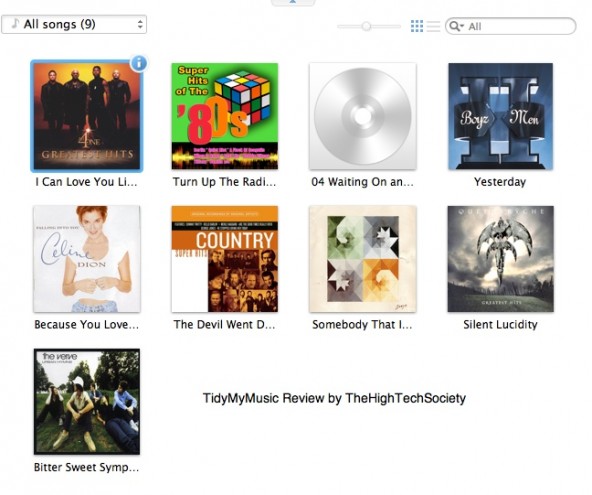 The surprise for me though, not that I had only 9 songs when I thought I had at least 10, was that even though I had little to work with, I liked what I saw. It does more than just find your music that may be scattered throughout your Mac, it also lets you tidy it up in other ways, my favorite of which, was to add the song's lyrics. I'll get to how that works in a moment, for now I should get back on track and let you know how this program worked in each section that we usually look at when reviewing software. Follow me!
Installation
This install was fast and easy, it didn't even ask for my admin password which most programs do these days. You can install TidyMyMusic on Mac OS X 10.6 and up and it supports iTunes 10.7 and above. There's not yet a Window's version. In their own reviews section on the site the program gets 5 stars from each commenter or personal reviewer, but the do mention that they would like to see this program available for the Windows OS.
Windows Version? There was not a reply yet to those asking about a Windows version, but I have emailed Wondershare and asked them if there are plans to make it for Windows in the future and I will update you when I find out. We're in luck, they replied to me within an hour of my contacting them! They're response to my question on if they would be coming out with a Windows OS TidyMyMusic was, "Yes." They added that they do not have an exact release date yet, but they will let us know when they do, so be sure to bookmark this page for an update.
Wondershare had more good news to share with us, and that's that they would like to offer our readers, yes YOU, a FREE code to TidyMyMusic for Mac! They will be offering this on August 29th. More details will be at the end of the review.
Free Trial: There's a free trial available, just download it and it's a breeze from there. The free trial is a limited version, so it will only identify 10 songs for you (including lyrics), and has a limited scan availability. This is enough, however, for you to see whether or not you like what the program does, so if you're on the fence about getting it by the end of this review, try out the free trial.
Interface
The interface is clean, simple, and laid out in a way that's easy to use. I didn't need to consult anything, tutorial etc, on how to use the Wondershare software. It's self explanatory as you look at the layout and buttons, of which there are few.

Once you open TidyMyMusic for Mac up you are asked what you would like to do, and your options are: Search for unidentified songs, or Search for duplicated songs. You can check both boxes so it will search them at the same time. Once you first install the software, it automatically loads your music from iTunes into the center of the window.
Once results come back from your scan you will see if there are duplicates and any unidentified ones will be identified if it can find them. It also will add the lyrics to the song. You can see the before and after results of it identifying each song, and then click Apply to accept the changes, if there are any.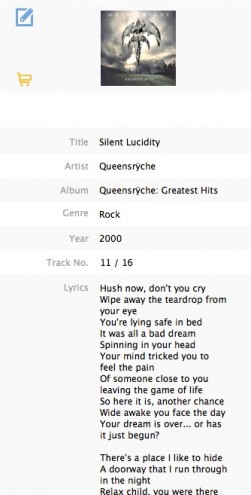 Features
There's not a lot of features, but that's not a bad thing at all because this program doesn't need a bunch of features and options to do what it does, which is tidy up your music files. Since it has fewer options, it makes it really simple to use. Listed below are the features it has, but again, it is really just by the click of one button, Scan, that you will use to clean up your Mac's music files. Definitely easy enough for any age and anyone of any technical skills.
Finding the Music: To start with, you either pick tab one (on the left) which is to find your music in iTunes, or you click on tab 2 (on the left) to find the music elsewhere. Since it starts up with the default of iTunes, your iTunes songs automatically show up in the window.
If you wish to find your songs through tab 2: Tidy Music, you can click the tab and then drag and drop the files or folders to the box, or click on Open File. Then you can find the music wherever it is.
Identify: The center bar at top will go through your music and identify it for you, or you can click on the song and click on the Identify button at the bottom of the window. My favorite part, which I've mentioned a few times now, is that part of the Identify process is finding the lyrics to the song. It will add them to the Lyrics section under the song.
Another benefit to the Identify feature, mentioned by someone that owns this software, is that it's nice to be able to identify songs if you don't have them properly labeled. This may happen if you burned the songs to a CD and then put them on your Mac. Many times these are simply listed as Track 1, Track 2, etc. With this software though, it will identify the song for you and get the Title, Artist, Album, Genre, Track No. and yep, Lyrics.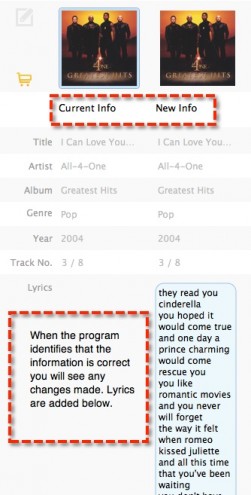 Duplicated Songs: The other part of the center bar, searching for Duplicate songs, will do what it says….bring up duplicates of songs. Once it finds them you can get rid of them, which is a good thing because like other media files, songs take up a ton of space on your Mac.
Edit: Want to put a different image on the song? Perhaps you'd rather toss the album cover so you can add a picture of you and your significant other to "your song." You can do that and more. You simply click on the little Edit icon (pencil) in the upper left corner of the song pane. Then you can change the fields to whatever you want. Most of it you'll probably leave alone, but one area you may change is the Genre, sometimes I find something a bit more Jazz than Pop or more Rock than Pop, and Pop seems to be something that pops (forgive me) up often in the Genre field for so many songs.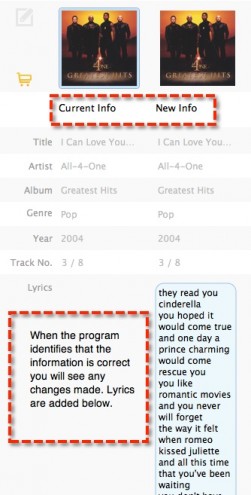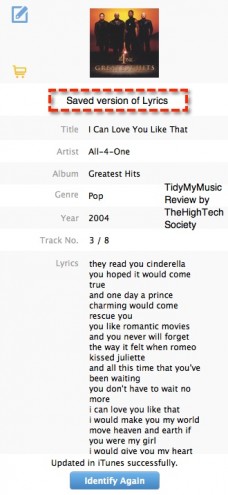 Play & More Info: If you want to know more about the song, such as what file type it is, its size, bitrate, and time (length), just double click on the song and it will bring up a box with such identifiers in it. Beware though, which means have your speakers set reasonable, because when you double click on the song's image it not only brings up more information about it, it also begins playing it. So that's another nice feature, if you wish to play the song from TidyMyMusic, perhaps you want to see if it's worth keeping, or want some music while  you tidy your music, it's nice that it's possible to do so without opening iTunes.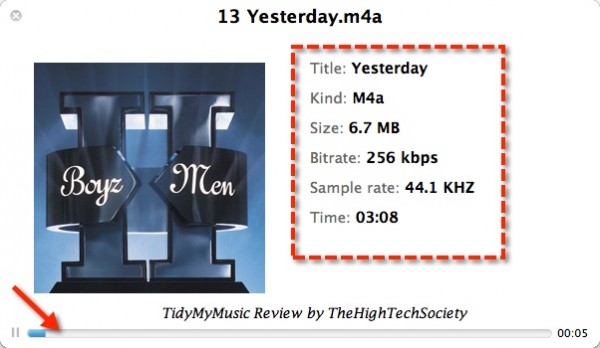 Sort: Sort is one other feature you have, just click the down arrow in the center window and sort by purchased, identified, unidentified, applied, and all songs.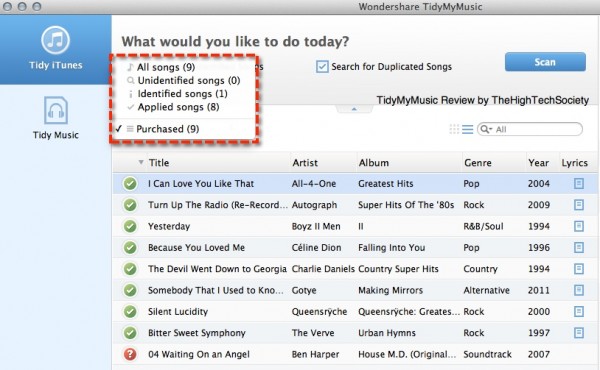 Conclusion
As I mentioned in the beginning, I spoiled the conclusion of this Tidy My Music review because I already told you my final opinion. Which was? It was and still is that I really love this program. As I mentioned at the start, I have very few music files, but what it did for those I was very happy with and could only imagine how great it would be if I had hundreds of music files. Also, it worked great with iTunes, that's the only place I had any music on my Mac.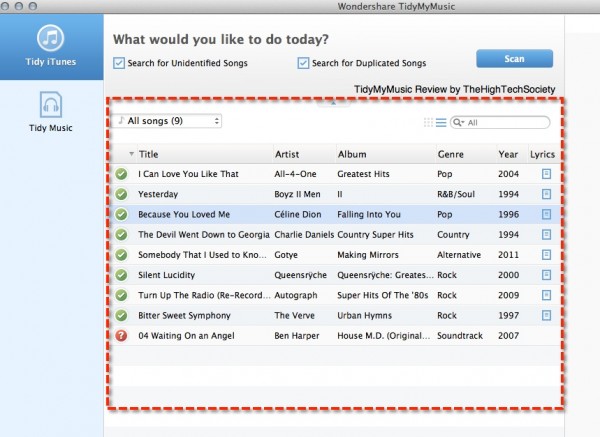 I know that I sound as if I am their paid spokesperson at this point, but hopefully you're familiar with our reviews at TheHighTechSociety.com and know that we are not paid for our opinions. They are 100% our own. I / we received no compensation from Wondershare for this or any other review. Our standard here is that we report on what we personally experience when reviewing any product or software.
It's good to keep in mind too that just because we may report having a good, or bad, experience with a product, this may not always be the same result for you since we may be using different computer systems. For this review I downloaded, installed and tested TidyMyMusic for Mac on my iMac running OS 10.7 and on my MacBook Pro running on OS version 10.6. In both cases it installed without issue, and ran without any glitches or errors.
JUST FOR YOU!
Wondershare definitely has a gem of a program here, and if you have a lot of music, whether in your iTunes or elsewhere on your computer (or other media devices), it's definitely worth the $29 (price at time of review). It gets even better though, because (as I said earlier) Wondershare has decided to give all of our readers a free copy of TidyMyMusic for Mac.

This giveaway is on August 28th, which is today! It's a full copy, not just some free trial, which means that you will get to identify all of your songs, getting all of their lyrics and information, not only the 10 offered when trying the free trial. Click here for the link and instructions on how to get your free TidyMyMusic program (on Aug. 29th, NOTE: started now! Aug 28th) And….Please thank Wondershare for this great gift when you go to their site to get it, and let them know where you came from: The High Tech Society!
Don't have a Mac? Well, even if you do have a Mac, share this with your friends, they will love you for this freebie! Make sure to bookmark this article too so you will know when TidyMyMusic for Windows becomes available.