Wix Video Review – Is Wix a Good Choice for Video-Based Websites?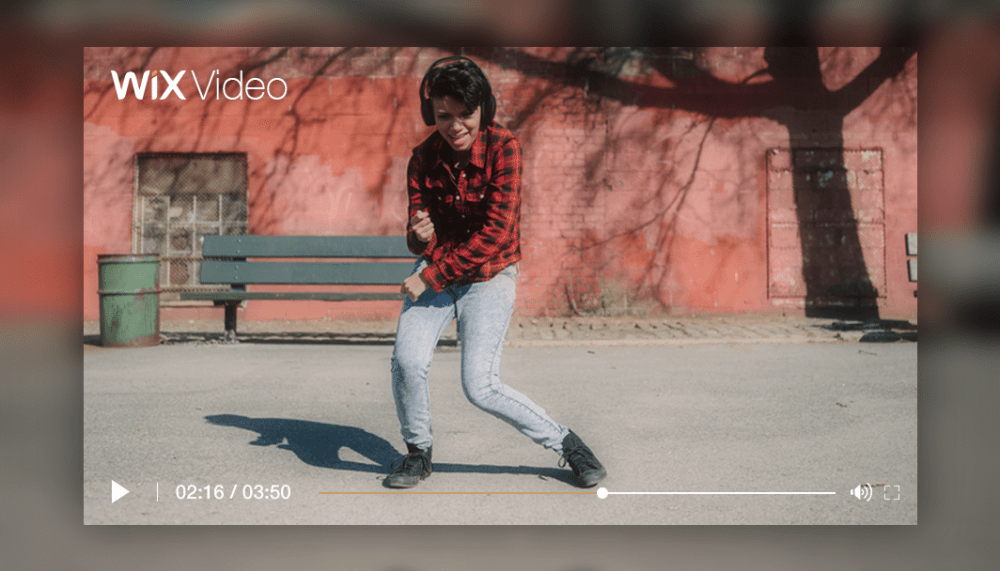 Wix Video Review – Is Wix a Good Choice for Video-Based Websites?
Wix is a popular drag & drop website builder and host, with services starting from free and going up to over $25 per month depending on what you get. With over 100 million users, it's also one of the most popular website builders out there. However, until recently, the site has not been suited for video-based websites. In late 2016, Wix launched their video app, enabling anyone with a Wix website to add a variety of video features.
What is Wix Video
Wix video is a free to premium ($9+ per month) app for existing Wix websites. The service allows you to:
Collate – Bring all your videos from across the web together onto your website. Wix allows you to link YouTube, Vimeo, and Facebook.
Earn Money – The Wix Video app allows you to charge a fee (one-time, subscription, or rental fee) for videos, allowing you to sell classes, access to specific videos, etc. Wix does not charge a commission for this service.
Live Stream – Sync livestreams from Facebook and YouTube directly to your website.
Layouts and Templates – Display your videos in HD in the template you want.
Upload – Upload directly to Wix.com
What Can You Do with Wix Video?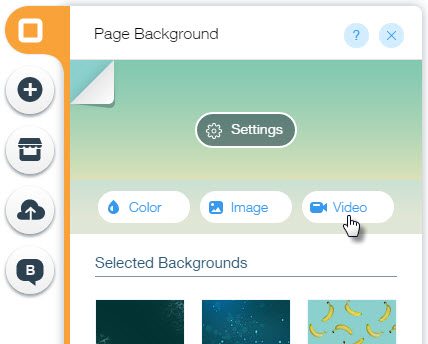 The Wix video app offers value in that you can either link it and add video to your site as part of the website experience (for example with video headers and video based content), or create premium content for subscribers (for example, courses, tuition, etc.)
Review of Wix Video
Wix video has pros and cons, but it is overall a very good service with a lot of value, whether you choose the premium or the free version of the app.
Pros:
Commission free, any funds you make are entirely yours
No ads
PayPal
Channel support (so you can create classes/topics and sell videos by channel)
Featured video/channel function
HD video support
Subscription support
Cons
15GB video uploaded on Wix
No live streaming through Wix itself (only synchronized streams)
Some glitches. For example, we had issues uploading through Google Chrome at first. However, it is primarily issue free.
Maximum 3TB of storage
No comment feature
No yearly subscription option
No mobile app
Overall, the Wix video app is easy to use. To install, you simply go to the app store, search "video" and add it to your site. From there, you can choose the layout, add videos from a site of your choice or upload them directly to the site, choose a layout, create a payment option if desired, and immediately get started. If you already have a Wix website, the whole process should take about 15 minutes + upload processing time.
Everything Else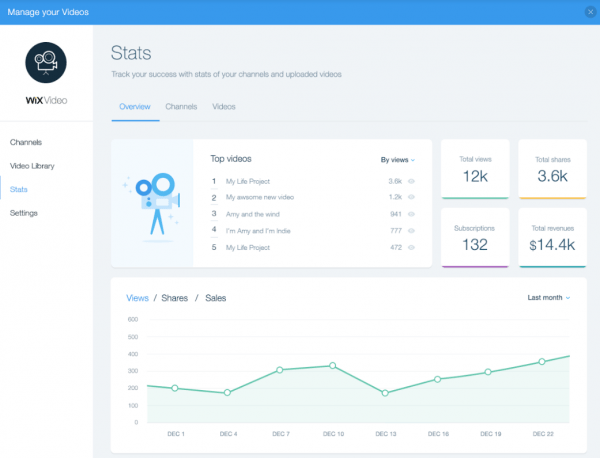 Setting up a website means using a lot of different features other than just video, and if you don't already have Wix, you're likely concerned about whether or not they offer value and if they make sense for your business or website.
Layouts – Wix offers a wide range of professional looking website layouts and designs, making it easy for you to set up seemingly complex and high end sites. For example, you can add features like video backgrounds, text animation, portfolios, blogs, and much more. More importantly, every theme and layout is completely customizable, you can drag and drop or resize every element on the page. This extreme customization is unique to any web build, and definitely makes Wix stand out. If you fall into supported business categories, you can also use the Wix artificial design function to automatically add features like your social media, portfolio, etc.
App Market – Like WordPress, Wix offers thousands of third-party applications you can install. Many are premium, but you can add almost endless functions to your site from the market.
Support – Wix offers very in-depth customer support with a forum, support center, and phone support. This allows you to get help from peers or a Wix representative as quickly as possible.
Google Analytics/AdSense – You can install Google analytics and AdSense through a third-party app, allowing you to monetize your site and get detailed analytics.
Wix is very strong in terms of features, offering, and ease of use. This makes it ideal for users who want maximum customization without having to learn how to code. And, with the new video feature, Wix is ideal for a whole range businesses, including vloggers and teachers.
Should You Use It?
Wix is just one of several options that allow you to upload and share video to your site and charge subscriptions. For example, Wix's primary competitor, WordPress offers similar functions through widgets and some themes.
However, Wix stands out for some users for a few very specific reasons. The primary is that Wix is drag and drop. You don't have to learn code, you won't be dealing with anything complicated, and everything is laid out for you. With WordPress, you need to handle almost everything on your own, which can be significantly more complex, especially if you need to work with code.
The second is that Wix offers everything. WordPress has similar features, but they are primarily from third-party designers. If something goes wrong with Wix, you will have the company's large customer service team helping you out, which can be a boon for non-technical users.
In short, Wix video is an ideal solution for creating websites, video classes and courses, video portfolios, etc., for non-technical users.
To learn more about a Wix website read our Wix Website Builder Review.