What is Upwork and is it Legit? 
REVIEWS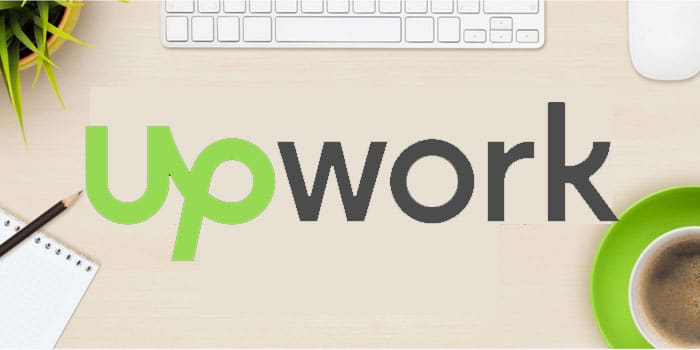 What is Upwork and is it Legit?
If you're looking for places to find work online, Upwork is probably one of your first search results. The online job board dominates the freelance gig economy, with millions of freelancers spread across niches ranging from writing, to graphic design, to teleservices, to almost any kind of code.  
But, if you're looking for work online, you're probably concerned about a few things. The first, is it legit? And the second, will you get paid.  
First, Upwork is definitely legit. The site is one of the most well-established online job boards on the web, and it has a long history of guaranteeing work and payment for freelancers.  
What is Upwork?
Upwork is an online job board with additional features including an app, a chat system, video and voice calling function, escrow system, and hour logging system. The result is a very strong interface which both clients and employers and freelancers can use to guarantee that hours worked are paid. With thousands of freelancers on the site, there are almost always plenty of freelancers to choose from on jobs, ranging from highly skilled Western (USA, UK, Western Europe, etc.) workers to low-wage workers from the Philippines, India, and South America.  
The system is set up to provide maximum protection to both freelancers and the people who hire them, which is beneficial for both parties.  
What about Elance and Odesk?
If you search for Upwork online you'll probably quickly find a lot of references to Elane and Odesk. This is because the two sites merged in 2013 to create the company Elance-Odesk, and then rebranded in 2015 to Upwork.  
Both Elance and Odesk have a long history of offering online jobs, with Elance dating back to 1999 and Odesk to 2003. The merger brought two of the largest job sites on the web together, which naturally creates more opportunities for everyone involved.  
Am I Guaranteed Work/Payment  
If you're considering to use a site like Upwork, getting what you are paying for or getting paid is your primary concern. Upwork takes steps to ensure that both parties are as protected as possible.  
Clients – Clients, who hire freelancers, are given a great deal of protection in case the freelancer doesn't turn around work. You can choose to hire based on a flat rate payment, where you put money into escrow for the project or on an hourly basis. In the first case, you do not release money until you are satisfied with the project. In the second, you receive screenshots of the contractor's time spent on the project, including a time log of what you are paying for. While you are billed automatically, you will have a period to review and dispute the time billed.  
You can also verify the quality of the freelancer by checking reviews, reading the freelancer's profile, and checking their portfolio. The freelancer's job success rate shows how many of their contracts were completed to the client's satisfaction.  
Freelancers – As a contractor, you have a great deal of protection on Upwork. If you choose to work flat rate, this protection is minimal. The client must put work into escrow which proves that they have the funds, but they don't have to release it. This means that it is at your own risk. You can request charges and ask for moderation from an Upwork employee if you are not paid. Using the automatically tracked time, you will be paid automatically unless the client disputes the work, in which case your time will be reviewed by a third party. This is much safer, because Upwork guarantees payment if you worked and produced what was requested during that time.  
You can also check the client's reviews on their profile before applying to a job.  
What Else Should You Know?
Upwork has one major setback, especially when compared to competing sites. The fees are very high. Clients pay a flat rate of 2.5% of everything they pay. Freelancers pay 20% for jobs until they earn over $500 on the contract, after which it continues to drop as you reach specific milestones. After $10,000, you will pay about 2.5%, which means that it is in your interested to choose ongoing projects rather than short-term ones and to include the Upwork fee in your rates.  
Upwork is one of the longest running jobsites on the web, with a history dating back to 1999, if you count Elance. Today, it also has over 14 million active users. If you're considering using it, it's definitely legit, and one of the safest places to hire contractors online.