What is the Walmart Marketplace and Why Does Walmart Use Third-Party Sellers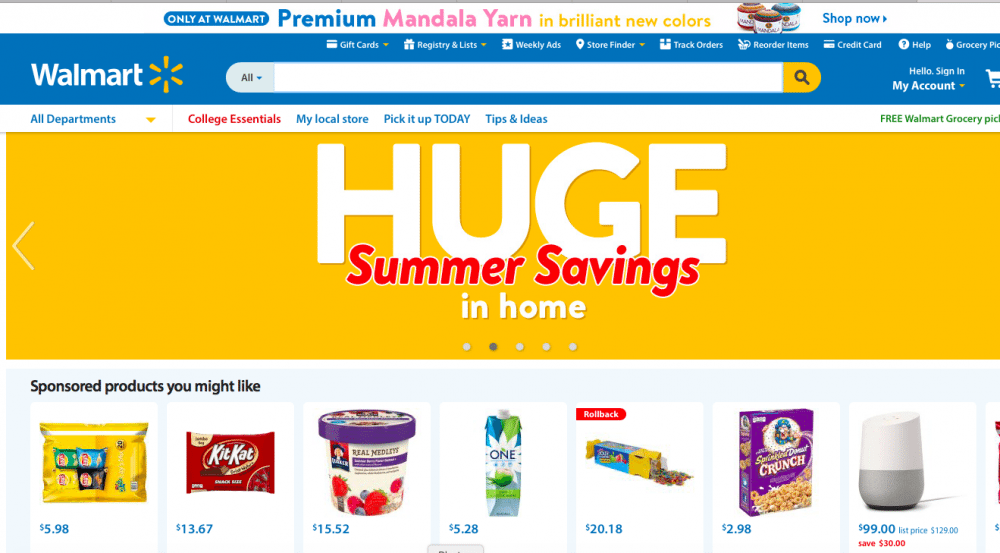 What is the Walmart Marketplace and Why Does Walmart use Third-Party Sellers?"
If you've recently shopped on Walmart.com and received a product only to realize that it wasn't from Walmart at all, you aren't alone. Walmart opened their online store to third-party sellers in 2014 and very slowly and quietly began to add sellers. These sellers then upload and list their products on Walmart.com, with only minimal differentiators for shoppers, and give a cut to Walmart.
In some cases, third-party sellers may even deliver using Walmart trucks, and you can likely order your products to be picked up from your local Walmart.
Unfortunately for buyers, these sellers don't always offer the same quality, return standards, shipping standards, etc., as Walmart itself, and shopping from a third-party seller can hurt your shopping experience. But, it doesn't have to be all bad. Walmart holds its third-party sellers to strict quality standards, and if they mess up, they will eventually be booted from the platform.
So What is the Walmart Marketplace?
The Walmart Marketplace operates a lot like Amazon.com in that individual sellers and retailers are allowed to upload their products for sale. However, the Walmart marketplace is invitation only, and they only have between 550-600 third-party sellers on the marketplace. However, these sellers account for several million items, and you could very easily purchase them instead of through a retailer.
What Do Third-Party Sellers Mean for Shoppers?
Walmart's third-party marketplace isn't necessarily a bad thing, however, it can impact how and when you receive your products.
For example, Walmart holds sellers to very strict standards, requiring that they automatically process orders within 15 minutes, that they ship within 2 business days, and that they continue to maintain high standards of customer support and customer satisfaction. If a seller drops below those values, they lose their selling privileges.
However, you may experience:
Slower returns
Slower shipping
Less than stellar customer service
No real support from Walmart if something goes wrong
Less customer service
The big issue that you might have with a third-party seller is that if you are shopping from Walmart and want to exchange something, they will often do so, no questions asked. Third-party sellers don't drive enough revenue to make this feasible, and they might offer a less accommodating policy. You may also have to pay return shipping to a different location instead of just taking it back to Walmart, and you may not be able to get a return or refund if the seller doesn't offer it for your problem.
How to Tell If You're Shopping from a Third-Party Seller
Most buyers can easily verify that they are shopping from Walmart.com instead of a marketplace seller by checking the product.

This product is sold by Walmart.com and offers free in-store pickup.

This product is sold through a third-party seller, Overstock.com
The small note at the bottom is the only heads up Walmart will give you.
What to Do If You Purchased from a Walmart Seller
Chances are that your product will be good and you will have a good experience with returning, exchanging, or fixing the product if it is not. However, if you do have a problem that the seller will not fix, you can take it directly to Walmart.com. Unfortunately, this does not guarantee a result.
You can also check who your product is from:
Go to My Account when logged into Walmart.com
Go to "Recent Orders"
Click "See Details" next to your product
You can also contact your marketplace seller right from here.
Before Buying from a Marketplace Seller:
Check the seller's account. Do they have good reviews?
Check their return policies. Do you agree with them?
Check their location.
In most cases, buying from a Walmart marketplace seller is just as safe as buying from Walmart. However, because you don't have the convenience of just taking the item back to a store, you should take the time to review policies to make sure that you won't be surprised later.
Good luck shopping.