The Top 7 Video Chat Apps for Android
The Top 7 Video Chat Apps for Android
Mobile devices are on the rise thanks in no small part to social interaction between mobile users and their favorite online groups, message boards, network followers, friends, and family members. The addition of mobile video chat was an inevitable step forward as the market progressed to better fit peoples' needs. In the past, video chat was not a feasible application for the now-dated mobile devices which didn't have the speed or memory power to live stream high quality video through chat services. That changed with the latest additions to the mobile market, which offer internet speeds comparable to broadband connections as well as higher performance in nearly all marks. Current Android models and other smartphone devices have therefore become host to a large number of impressive video chat apps. Below are seven of the most popular and capable Android video apps on the market today.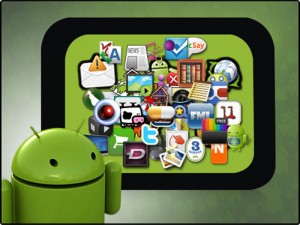 The Sky Is The Limit With Skype
Skype is one of the most popular video chatting services on the market today. Skype currently holds nearly seven hundred million registered users and offers its own video chat, instant messaging, voice chat and VoIP calling services to international numbers at just over two cents per minute. To make the deal even sweeter, Skype works with every single Android device on the market today. Users who are looking for the most popular, accessible, and stable video chatting app will typically need to look no further than Skype.
Making The Rounds
The Rounds service used to be exclusive only to the Facebook service, but its incredible success led to further innovation in the Rounds brand and the eventual culmination of a Rounds standalone app compatible with Android devices. Billing itself as a Mobile Hangout network, Rounds is an excellent multi-window, video chat app which allows its users to conveniently multitask by sharing media and loading YouTube videos on the side without having to minimize either window.
The Voodoo Of ooVoo
The ooVoo app provides compatibility with all major smartphone platforms from Apple, Android, PC and Microsoft. Users can voice call, video call, text message and utilize ooVoo's VoIP function for about two cents per minute on most international calls, making ooVoo's prices even more affordable than the veritable 'video giant' that is Skype.
The Fringes of Fring
Fring has the unfortunate reputation of being a 'lesser' version of Skype due to its affordable pricing, limited features, and current position in the shadows of another video chatting giant, but in Fring's case, lesser is synonymous with cheaper. Like both Skype and ooVoo, Fring offers the basic functions of modern video chat services but with a price-cutting difference. While both ooVoo and Skype hover around two cents per minute for users to make outside VoIP calls, Fring charges barely more than one cent per minute.
It Takes Two to Tango
The Tango app is perfect for users who want a basic and inexpensive video chatting client to familiarize themselves with the service. Tango does not have any VoIP options and runs exclusively between its own users, however, so Tango is unable to connect with users who want to chat through the Skype, ooVoo, Rounds, or Fring app. Tango offers simplicity for new users and acts as another affordable alternative for prudent customers, but its limitations hurt its longevity and its simplicity hinders its innovation.
The Quirky Qik
Unlike the other apps on this list, Qik is not primarily a video chat app. Although Qik has the ability to video chat, its main service is the broad dissemination of videos, allowing users to upload, record, and share their own videos throughout Qik servers. In addition to providing a wide compatibility with other apps and desktop operating systems, Qik is one of the only reliable choices for users who want more functionality out of their video chat apps.
Paltalk
This app offers its own unique innovation to the video chatting service by providing video 'chat rooms'. This is where users can share their videos and hold conversations with a host of other users. While most of the other apps on this list designate their video chatting to a specific and listed number of friends, Paltalk utilizes the video chatting interface to broaden users' horizons and introduce them to a pool of other people who may share similar topics of interest, diving headfirst into the social media frenzy that has become so popular in the industry. However, this feature might not be ideal or even intriguing for those users who want to maintain private video conversations.
Author Bio
Adam Rothstein is an Android app enthusiast who's constantly trying to find the next big thing in the Google Play store.  This article is the result of his quest to find the perfect video chat app.  Did he fulfill his mission?  That's for you to decide!