What is USTVNow? Is it Legit?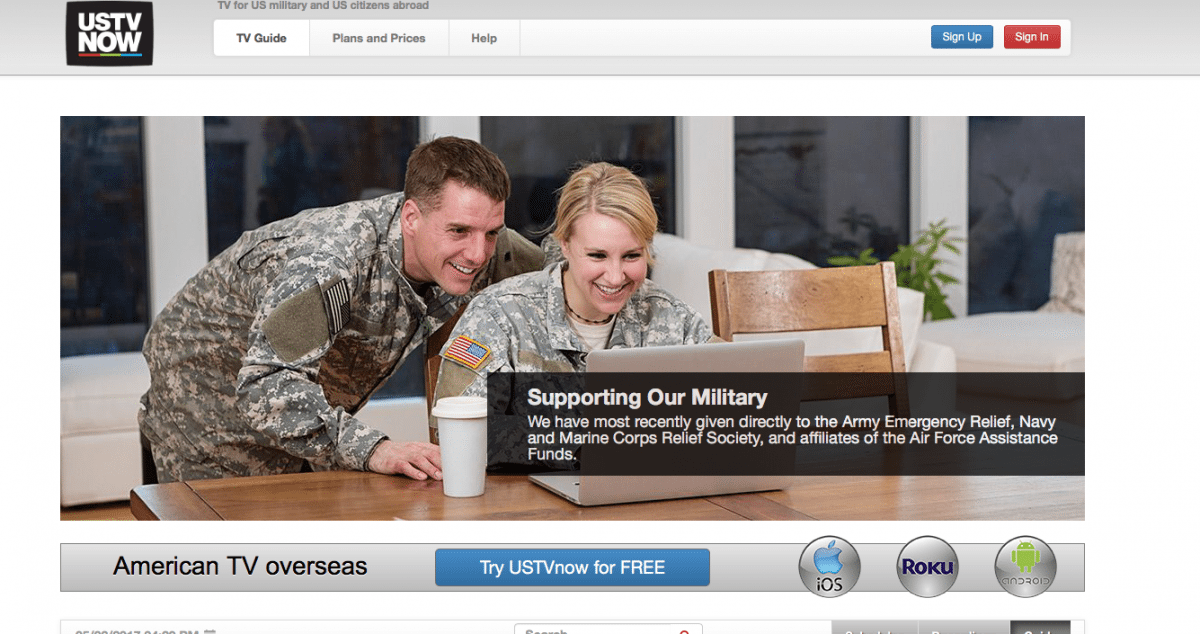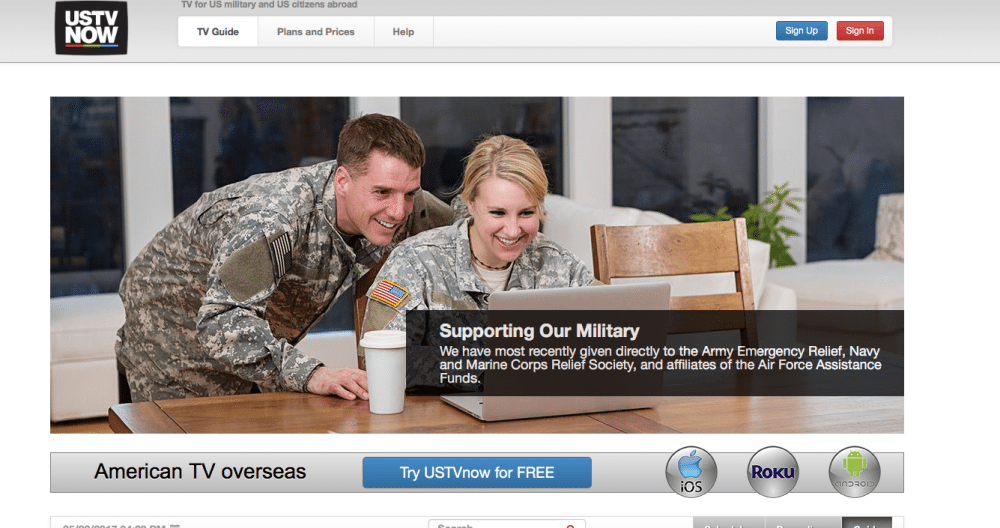 What is USTVNow?
USTVNow is a website offering U.S. TV channels via an online subscription. While primarily geared towards U.S. expats and military (people currently living overseas), usTVNow doesn't test to check your location, so you can access and stream channels from it from anywhere. If you're considering using it, you're probably wondering if it's legitimate, if it's worth your money, and what the site has to offer.
Is USTVNow Legit?
While many free online movie streaming sites are piracy sites, USTVNow appears to be legitimate. The site is operated by Dutch Phone Holdings Inc, which runs multiple similar services like NationPhone, a more premium version of USTVNow (for example, most subscriptions cap at $39 per month for 25 channels, NationPhone caps at $199 per month for 150 channels.
However, neither claims licensing to stream channels, which means that they might not have permission. This means that at worst, USTVNow is quasilegal, because they aren't upfront about whether or not they license to stream. However, the site has a very good reputation, has several international sister companies, and is very open about its members and owners. Some of their channels are also free to stream if you have the right technology, but are not typically available overseas.
UsTVNow Review
If you're considering using USTVNow , you probably want to know what it's like. We used and reviewed the program for you.
Device Support:
USTVNow is available on multiple devices including phones, tablets, and computers, as well as Roku. However, if you have another device such as a Kodi box, Amazon Fire TV, Chromecast, or Apple TV, you can still access USTVNow on it, through Kodi. Kodi is free, allows you to add USTVNow as a channel, so you can easily stream right to your TV.
Subscriptions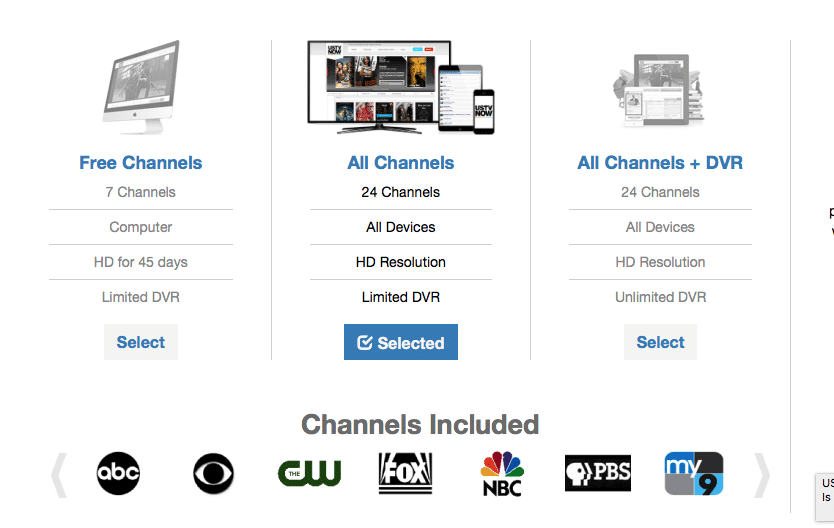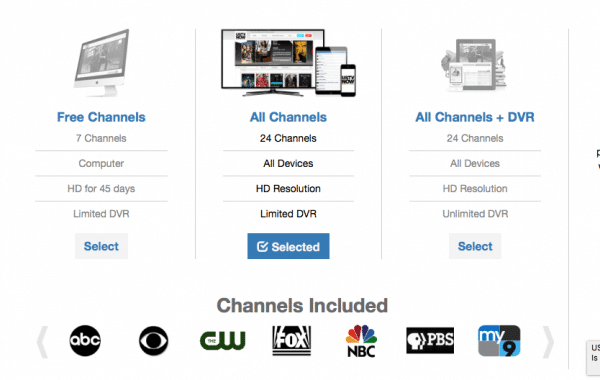 USTVNow offers three subscriptions, which have varying benefits:
Free – The free USTVNow subscription offers 7 channels, limited DVR, and no HD after the first few months. However, you can use it to watch channels like Fox, ABC, PBS, and NBC for free, on your computer or on your TV if using Kodi. This is a great value, especially if you don't get these channels for free in your area.
All Channels – For $29 per month, you can access 24 channels in HD, access from any USTVNow supported device, and use some DVR. This option is the best if you want more channels and prefer higher quality, but at $30 per month, it is comparable to some cable subscriptions.
All Channels + DVR – For an additional $10 per month, USTVNow allows you to record any programs from their live broadcast TV, so that you can watch it any time you like.
Interface
We weren't fond of the interface because it is difficult to navigate, not high end, and sometimes prone to errors. Unfortunately, this same lack of quality extends to the premium channels.
Channels
The premium version of USTVnow includes 24 channels including AMC, CNN, ESP, FX, TBS, TNT, ABC, CBS, CW, Fox, NBC, PBS, and many more. This allows you to access NFL games (ESPN), as well as most major networks, with national rather than just regional free content.
Streaming Quality – USTVNow allows you to adjust the streaming quality based on your bandwidth, which makes it easier to stream on lower quality internet. Streaming is overall very consistent, and if you have a good Internet package, you will be able to stream HD video fairly consistently and smoothly. However, it does not compare to Netflix's quality, which is something to consider if you are paying $30 per month.
Overall, USTVNow offers a hard to beat free package with 7 free channels. However, their premium options aren't quite premium enough for what they are charging, unless you really want to see specific channels that they list. Sling TV, USTVNow's closest competitor, costs $9 less and is 100% legal rather than existing in the fringe area between piracy and legal streaming.
What's our recommendation? If you can't find channels on Sling or via the free streaming option, go ahead and try the premium option of USTVNow. Otherwise, you're probably better off finding another service.