USPS Informed Delivery Let's You See Your Mail Before it Arrives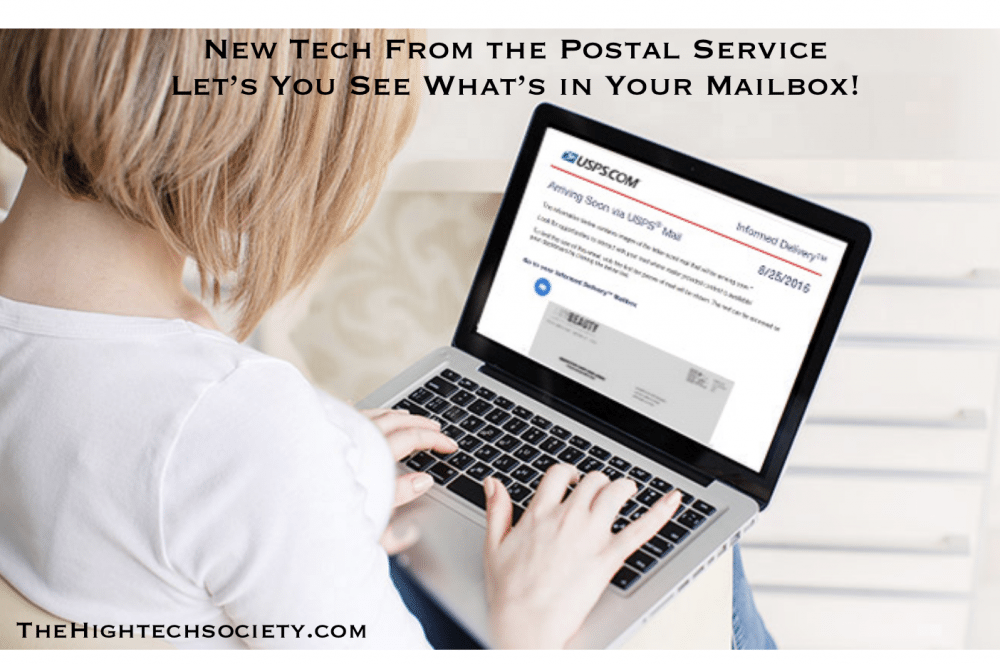 USPS Informed Delivery Let's You See Your Mail Before it Arrives – New Tech From the Post Office
 Tech The United States Postal Service is catching up in the technology world and in a big way. How so? Recently they rolled out their new service called, Informed Delivery, which is a way to see your mail before you get it. This is actually a very impressive update for a government agency, or any company, especially one that's been around for over 240 years. If you're not yet familiar with Informed Delivery we'll tell you more about what it is and also show you how to see if it's available in your area of the United States. If it is available, it's super easy to setup but we'll cover that for you too.
What is USPS Informed Delivery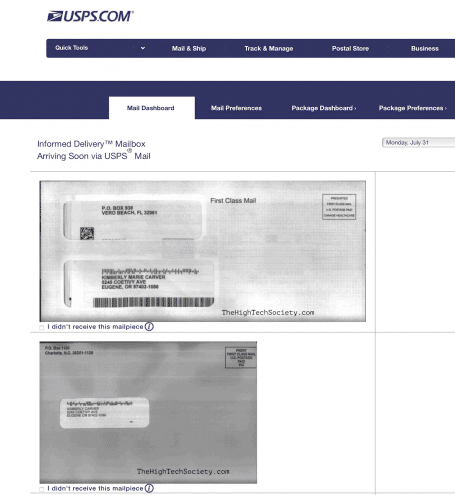 Informed Delivery is what the USPS is calling their new service that allows you to see your mail before it arrives in your mailbox. Each piece of mail is scanned into their system and then that scan is sent to your email, once you sign up of course.
The email is delivered each morning to your email and will show you a picture of each piece of letter sized mail so that you can see who the sender is and who it was sent to. The images are in black and white and can be viewed on your computer or your smartphone.
You get up to ten images at a time in an email. If you have more mail than that you can go to your USPS account dashboard and view them there. Also, if you go to your USPS dashboard you can check each day for the past week, just in case you think you missed a day or want to go back and view what you may have missed.
Included in the images are screenshots from the email I received showing the mail in my mailbox being delivered that day.
What's Not Included in Informed Delivery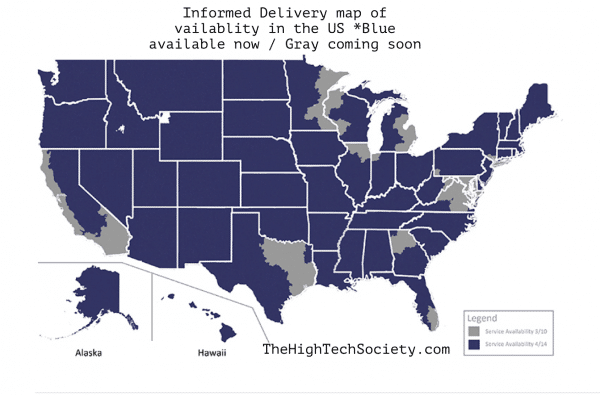 Although it shows you what is being delivered that day, what it doesn't do is tell you when the mail will be delivered, it simply shows you a scan of what will be delivered that day. Maybe one day the USPS will be able to send an email alert saying your mail was delivered to your mailbox so you don't have to watch for the mail person. We can always hope anyway.
Some items that may not be included in the scan are magazines and packages, but the USPS says this will probably be added later and you can setup to be alerted when packages arrive in your Package Preferences dashboard on your USPS account.
Although you can't see all packages, you will get to see junk mail, which is pretty neat since you can then decide if it's even worth picking up the mail that day.
Where is this service available?  It's also not available everywhere in the U.S. but it's pretty well covered. You can go to their website, USPS Informed Delivery, and enter your zipcode to see if it's available in your area. 
Also not included at this time is the ability to signup and see your mail if you have a P.O. Box or own a  businesses (unless it's a home address / home business) but they state on their site that they may add both of these in the future.
Why Use Informed Delivery?

I only recently added this service, but I have been using it daily since I did and love having it. With the Informed Delivery you can not only see what's arriving that day, you can also see what's not arriving which is nice if you're waiting around for a certain piece of mail, like a big check or something else fun. Once you get your email you will know if you should be running to the mailbox as soon as your mail person arrives or if it can just wait till tomorrow.
This service is also good for when you're on vacation. You can check your email and see if there's anything urgent or it it all can just wait until you get home.
Another good thing about this service is that if you get no notification that day then you know you may not need to bother checking the mail. Keep in mind that if you get no images or no email this doesn't necessarily mean that you didn't get anything in the mailbox that day. It could be a package or a magazine that didn't scan. I have email alerts setup for my UPS, FedEx and Amazon shipping for that information so that I know when it's been delivered to my mailbox locker.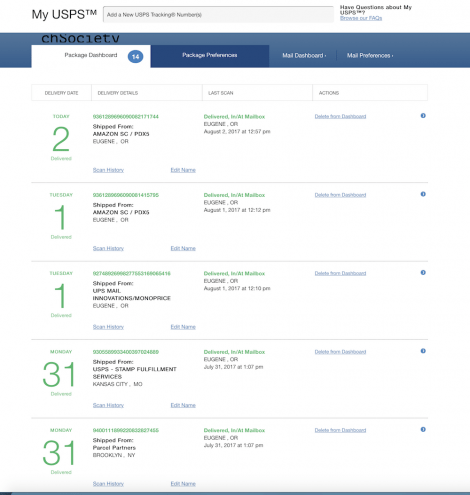 For an example of showing what packages are delivered I added a screenshot of my USPS dashboard. This area can be found in your account dashboard and the tab labeled "Package Dashboard" or "Package Preferences." I am alerted as soon as a package is delivered to my mailbox, which is one way to know when your mail was delivered. On the screenshot you'll see that I had 2 packages in my mailbox from Amazon.
 Another good thing is that if you see a letter that is shown as being delivered but it doesn't show up in your mailbox you can click a checkbox to report it. There's a spot under each letter scanned and a box to click that says,"I didn't receive this mailpiece."
How to Sign Up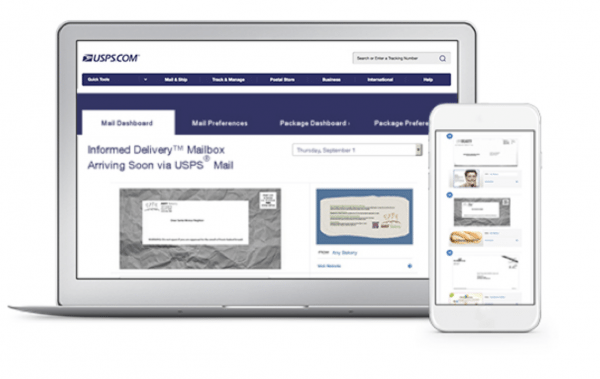 To sign up for this service, just go to the USPS website and check your zipcode or click "View My Mail".

If it's available in your area you'll be asked if you wish to sign up. If you don't already have a USPS account you'll be asked to set one up now. Once you are in your account, your dashboard will show a "Mail Preferences" tab. Click on this and then click on "Manage Your Mail." You can then opt in to Informed Delivery by selecting the check box and confirming your address. 
To get the email of your mail sent to you daily,  turn on daily notifications by clicking on Mail Preferences and check the appropriate check box. Alternatively, if you do not want a daily email, you can simply sign in to your USPS account anytime and from anywhere and click on "View My Mail." You can also setup other notifications while in your account, such as the package preferences which will send you a text message when a package is being delivered. 
This new tool by the United States Postal Service is a definite win for them and for us. It's free, it's easy to setup, and you even have options on how to view your mail. If you're concerned about privacy, you should know that whether you sign up or not your mail is already being scanned so don't feel like you're giving up some privacy by enabling this service.
The only thing that can make this service even better is to be alerted as to the exact time it's in the box. In the meantime, this is really a great tool to have for personal or home businesses and is what technology is all about, or should be, which is making life easier.  For this, the USPS gets 5 stars!
SaveSave
SaveSave
SaveSave
SaveSave