Top Five Best Gaming Mice
Top Five Best Gaming Mice
If you're an avid gamer and you are still using a standard computer mouse then it's time to stop, head to your nearest computer shop or Amazon, and buy yourself a gaming mouse. Gaming mice offer versatility, speed, and usually a lot more buttons and functions than standard mice, and most of them look a lot cooler than regular mice. While you will have to spend a little more on your average gaming mouse, most of them are worth it in terms of added functionality. If you're wondering which to buy, why not consider one of the top five best gaming mice available. These are in no particular order.
Etekcity S200
If you're looking for a cheap gaming mouse then the Etekcity S200 is pretty much the best you can get for the money. While it is the worst option on this list, and barely better than a standard mouse, it is only $20, which is perfect if you are on a very low budget. You can adjust the DPI which changes the sensitivity of the mouse, choose the mode for macros, a scrolling wheel, and programmable mouse buttons. It's also well built for the price. Get yours here.
Razer DeathAdder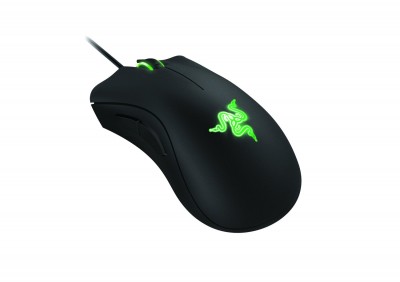 The Razer DeathAdder is one of the most popular options from the largest gaming mouse manufacturer on the planet. Nearly any Razer mouse is a great option for gaming, so long as you do not mind spending $40-$70 on a mouse. The DeathAdder features an intuitive ergonomic design to help prevent wrist damage, a 6400dpi sensor, hair-trigger sensitive buttons, and buttons on the side of the mous. Other Razer mice also feature keyboard controls on the side of the mouse, which is good if you want to learn to game faster, but not good if you don't want to learn how to use the mouse.
Red Dragon Perdition
If you want a high quality gaming mouse, don't care how much you spend, and want it to look cool, then the Red Dragon Perdition is it. The Red Dragon runs at $99, but you can usually get it on Amazon for a discount, and features an astounding 16,400 DPI. It also has 18 programmable buttons on the side of the mouse, 5 user profiles for different games, a weight tuning cartridge, and Omrom switches. Essentially, it's one of the highest tech gaming mice out there, and is perfect for MMOs.
Logitech G502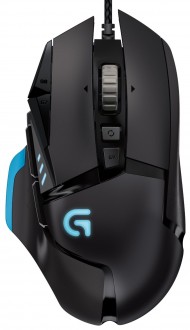 Logitech is one of the most well known brands for mice, but most people have no idea that they also make gaming mice. The Logitech G series gaming mice are some of the best that you can choose, and the G502 is a perfect example. The mouse features adjustable weight, 250 hour battery life, 11 programmable buttons, a scrolling wheel, surface turn calibration, and adjustable DPI. It is a very versatile mouse that is perfect for a range of uses, so you can use it for any type of gaming that you want.
Anker Gaming Mouse
Anker's gaming mouse is a mid-range ($40) gaming mouse with 7 programmable buttons, adjustable DPI that adjusts according to the game (Max 2,0000 DPI), Omron micro switches, and a center scrolling wheel. While not the best option available, it is one of the best in its price range, which is great if you don't feel like spending $80-$100 for your mouse.