Top 5 Apps for Gardening
REVIEWS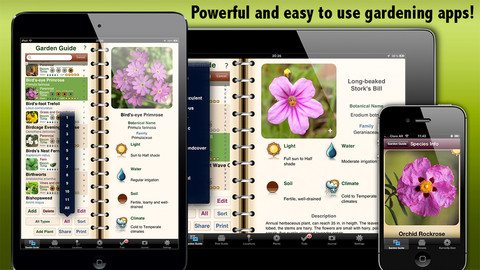 Top 5 Apps for Gardening
Spring means only one thing: it's time to get your garden to bloom. Keen gardeners are living in a golden era because of technology. You can instantly make your gardening a bit better with the help of simple gardening apps. If you are looking for taking your gardening to the next level and you want to enjoy your summer of gardening to the full, then consider getting these five apps for gardening on your smartphone.
Vegetable Tree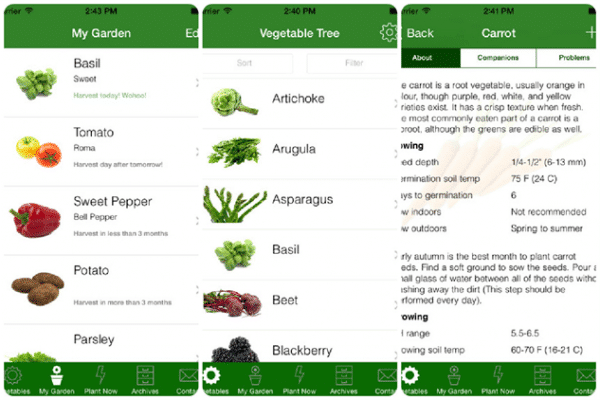 For those looking to get started with gardening, the Vegetable Tree is a must-have gardening app. It provides you information on the basics of gardening, from sowing seeds to harvesting your produce.  The app is good at explaining the different requirements vegetables and fruits have. The information will help you in selecting the right produce and making sure they grow successfully in your garden. There is plenty of information for indoor plants as well, so you don't need a huge garden to enjoy this app.
You can even personalise the app's information based on your garden's specifications. The app also allows sharing your tips and products on social media with your fellow gardeners.
The app costs a bit under US$5.99 and it's only available for the iPhone.
Gardroid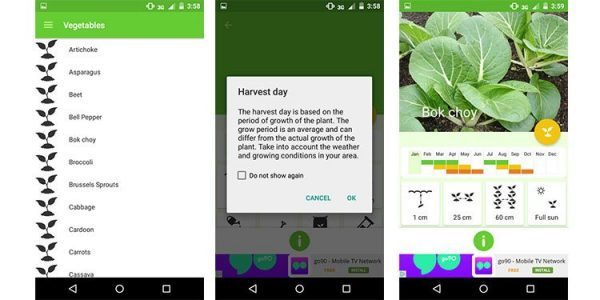 Gardroid is a great gardening app with a user-friendly design. This gardening app is best suited for anyone looking to grow his or her own fruits and vegetables. The app provides you with a list of fruits and vegetables that might be worth growing in your garden. When you plant your chosen produce, add it to the app's garden and it'll start providing you with daily information about what is happening and when your produce might be ready.
It's perfect for learning about vegetables and fruit. You get tips on what are the best things to grow, when you need to plant the produce, and what kind of care and attention you must provide for the produce.
This garden app is free to download but it is only available for Android users.
Garden Compass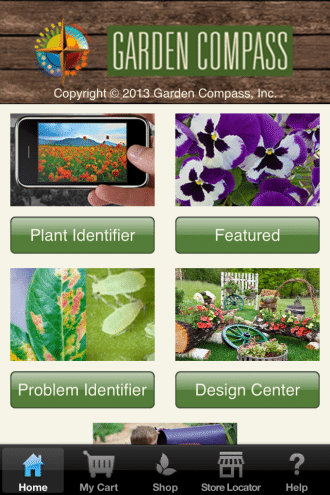 Occasionally, your garden is under attack from pests and sometimes disease strikes. In order to best deal with these types of problems, you should download the Garden Compass. With the help of the app for gardening, you can identify what pests or diseases might be wrecking havoc in your garden.
You don't even need to browse through hundreds of photos – just snap a photo of your garden problem and experts will look at the issue at hand. You'll receive an answer from gardening experts and can count on getting just the right kind of information. It's perfect for those with a big garden and who don't want emergencies to ruin their gardening experience.
The app is free but you can only enjoy it on the iPhone.
Garden Time Planner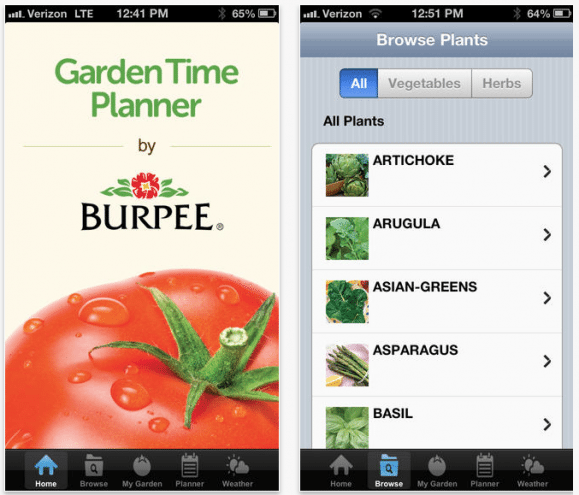 If you aren't sure when is the best time to plant different produce, Garden Time Planner will help you succeed with it. The app gives you information based on the plant type and the region you live in. There's also a great task list to help you know what kind of care your plants are looking for.
The Garden Time Planner app has a range of instructional videos to watch and the weather feature is a nice additional bonus. Information on the app is also comprehensive and full of great information.
This gardening app is free and available for both Android phones and iPhones. You can even get in on your other Android or iOS devices, such as iPad, making it easily accessible.
Gardenate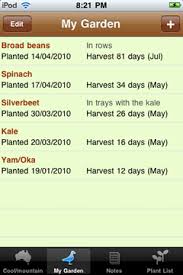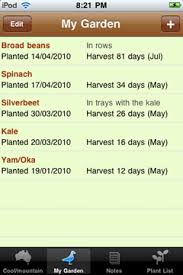 The Gardenate app is one of the highest ranked apps in the gardening category so definitely worth checking out. Gardenate comes with a calendar that suggests the things you should be planting at that moment in time. There are almost 100 common garden plants listed in the database, providing you with information on how to look after the plants.
The good thing about the app is the regional support and information available. You can change your location and you will always receive accurate information based on your climate whether you are in Australia, the US or the UK, for example.
The app only costs a bit under a US$1, and it's available for both Android and iOS operating systems.
If the above apps got you excited about gardening, then getting started is super simple. You just need to download the favorite apps for gardening from the above list and sort out your gardening equipment and you'll be ready to start your garden. You can find affordable gardening retailers at OZCodes.com.au which will help you save money on the seeds, the watering cans and other tools.
One final tip: Since most of the apps give plenty of information on how to look after specific plants, it can be a good idea to download the app first, choose your favorite produce and then start shopping for the specific equipment.
With the right equipment and the help of the above apps, your garden will be a huge success this year!