4 Tips to Speed up Your Site to Keep Traffic Flowing
4 Tips to Speed up Your Site to Keep Traffic Flowing
Have you noticed a loss of traffic lately to your website? If so, when's the last time you checked how fast, or how slow, your site is taking to load? The fact of the matter is that If you want to get traffic to your website, and keep it, then you need to make sure your site is loading quickly. It's not only something Google will be looking at, it's something your visitors will be critical of as well.
Your next question to ask yourself is: How fast though is a good rule of thumb for a site to load? Research shows that 2 seconds or less is best, in fact 30-50% of your visitors will leave your site if it takes longer than just a few seconds to load. If you think that seems impossible to do because your site is currently taking 4, 8, or even 12 seconds to fully load, don't worry, it's actually very possible and easy to get your site to load under 2 seconds.
I speak from experience, because at one time my site was actually taking over 20 seconds to load. After applying these tips I will give you below though, I was able to drop it to less than 2 second load time and my traffic increased quickly.
Tip 1: Keeping Your Site Fast with a CDN
One way to make it run faster is to use a content delivery network, also referred to as a CDN. The main thing we use a CDN for is to store our images, they are stored in the cloud so that when your site loads that's one less thing it has to wait on. A CDN is not very hard to set up, and some hosts, like ours (KnownHost), will even do it for you or help you do it.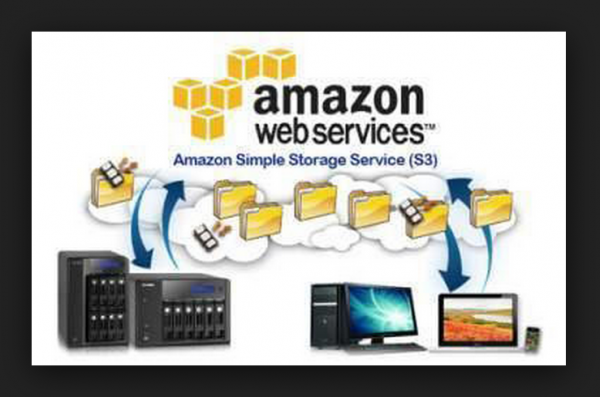 Tip 2: Increase Site Speed Using a Cache
Another way to keep your site fast is to use a cache plugin or service. Some of these even work with your content delivery network, and some also have some security extras, so they can cover multiple bases.
Included in this article are some images and tests I did using Pingdom ) and WhichLoadsFaster. Pingdom is a site that will test your site speed from various areas as well as tell you what's slowing it down.
As you can see in the first test my site is a little over 2 seconds, this is due to my cache being off. In the next image you will see it's under 2 seconds after the cache has been on.
With the cache on and CDN properly setup the site is also loading faster than CNET. CNET is of course a much larger site than mine and their site speed is still awesome for the size of it, but it's fun to test my site against there's so I can at least tell myself I am doing a good job on my site speed.
Also, a site called, WhichLoadsFaster, which you can run a test against your site and a site similar to yours to see how you're doing.
Tip 3: Protect Your Site Against Threats, Like DDoS Attacks
Another way to keep your site speed fast, as well as make sure your site stays up, is to make sure it's well protected from things like DDoS attacks. DDoS attacks are on the rise lately and when your site is attacked it may not only overwhelm it and slow it down, it may actually take your site down. You have to be careful with which service you go with though, as many sites that offer protection against DDoS attacks and other security threats can actually slow your site down.
Tip 4: Your Host
This final tip is something I recommend that you do early on with your site, if possible. Going with a host like GoDaddy, HostGator, or Dreamhost, is often the choice when you're starting out. Their less expensive of course, and easy to use. The issue though is that as you grow and your traffic begins to increase you will need to consider changing over to a virtual private server, or your own server, because these sites are spreading the service among so many other sites that your site isn't a priority and it's going to not only lose speed, it's also going to start going down, often. It began happening to us a lot, and because of it we lost a lot of traffic. If you can afford it and you plan on having your site up for years not just some temporary thing you tossed up to write some daily blog about your life, then try starting out with a VPS.
Tools and Services to Keep Your Site Fast
To test your site speed use Pingdom, WhichLoadsFaster, or even Google's Page Speed Tools. You can also get a free report from Fireblade that will tell you about your speed and security: .
These site speed analytics tools will help you analyze your site as well to see where the issues are. As for utilizing the tips I gave you on keeping your site fast, there are many plugins and services available for you to use. You can use individual plugins or services, or you can use ones that are more of an all-in-one tool. Here are a few of my favorite that I recommend;
CDN: Amazon's AWS for a content delivery network. Very inexpensive, need to research to set up or if you have a good host they may help you.
Cache: The two I recommend are W3 Total Cache and WP Super Cache. There are free and paid versions of these. The free work great.
CDN / Cache / Security / Monitoring: If you want to use something that covers all of the tips I mentioned (and a few more), use Fireblade. It will keep your site content loading fast, cache it, and keep it secure from attacks (especially DDoS) without slowing it down. Prices are reasonable, especially considering all of what it offers.
VPS / Host: Without hesitation I say, KnownHost. Sometimes you can stay with the hose you are with and they may offer a VPS plan, however, like me, you may find that it's very expensive and you're kind of done with them after all the outages and down time. I researched for a long time and finally came upon KnownHost. It starts at just $25 a month and you can put up more than just one site. They transfer the site for you, and well, I don't have enough time to tell you how amazing they are, they just go above and beyond in helping you run your site. You also have so much more control.
My personal recommendation would be this: Keep life simple! To keep your site running fast, securely and at its best, I would use Fireblade and KnownHost. Both companies will help you get set up, you will have very little to do on your side, and with so much more to do with your site, and in life, that's definitely a huge upside. If these are not yet in your budget, then at the very least, use Amazon Web Services and W3 Total Cache, you'll notice a big difference right away.
Remember, the more you add to a page, including social buttons, images, and ads, the more your site has to load, so use these tools and services to help you keep your site fast, but also try not to overload your site with too much for it to load in a quick way.