Tips for Saving with Coupons and Coupon Apps
How to Save Money with Coupons 
We all like to save money. Getting a good deal can be a thrill. If you use coupons for products you normally buy, you can save quite a bit of money. I'm not talking about extreme couponing. I use coupons and love to save money but I don't go to the extreme level. You can still save money and get a good deal by paying attention to when and where you shop. You do not need to buy 10 Sunday papers to get the coupon inserts in order to start saving with coupons. You can now use technology for saving with coupons.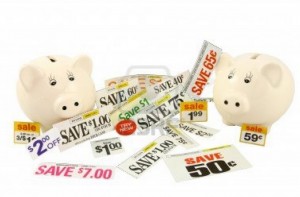 Paper Coupons
On the low tech side, you can still use the coupons from the local newspapers for bringing down costs. Check the inserts in your Sunday paper to see what coupons you need. Keep the coupons for the products you normally buy or for a product you want to try. You do not need to cut and keep every coupon. Just concentrate on the ones for items you plan to purchase.
Use Your Printer
You can find and print money saving coupons online. Sites including coupons.com let you pick the coupons you want and print them. Usually you are allowed to print two of each coupon. When you register with some sites, they show you coupons specific to your area. Several online sites including SmartSource help you save money. Another saving site is Cool Savings where you can clip and print coupons you will use.
Use Your Phone
You can save when shopping by using your cell phone. Several apps that are available will help you save money, locate sales, and show coupons at stores where you shop. There are apps for iPhones and smartphones. Grocery Smarts is one such app that will track sales from weekly flyers for several popular stores by location. You can use the sales and coupons the app finds to save money as you shop. Use your smartphone with Yowza and show the clerk your coupons to save money. The app makes it easy with no cutting or printing you just use your phone. Other places also take the coupon from your phone, such as Jiffy Lube. Just pull in to get your oil changed and show them the coupon on your screen (coupons are available on their site).
Store Policies
Knowing the coupon policy of the stores you shop in can help you save. Each store has specific policies on what they will and will not accept when you use coupons. If you have a coupon for a free item, some stores, including Dollar General, will not accept them. However they will accept a buy one, get one free offer.
Stores, including Walmart, will allow you to use a coupon for a free item. According to Walmart's coupon policy they will give money back if your coupon is, for example, $2 off one item and the item costs under that price. They ring in the $2 price of the coupon as credit, giving you the difference back, which is a little extra off your total bill.
Many people shop at Dollar Stores, including the Dollar Tree, to save money on items. If you have coupons for items they sell, they will honor them. The Dollar Tree policy does not allow them to pay an overage. If you have one for over $1 on one item, they will reduce it to the purchase price. Their policy does not allow free items unless it is a buy one get one free offer.
Multiple Coupons
You can use multiple coupons to save more money on certain purchases. If you have a buy one get one free offer, you can use another coupon to save on the one product you are purchasing. It is a form of coupon stacking when you do this.
Some stores, including Walgreens, allow you to use a manufacturer coupon with a store coupon for the purchase of an item. Their policy does not allow overages. If you have, for example, a $5 coupon for an item that is $4.99, you will receive credit for $4.99. You can also use register rewards with coupons if they all are for the same item to save even more money on your purchase.
It All Adds Up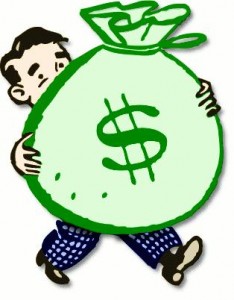 While it may not be extreme savings, it does add up when you use coupons and watch for sales. By using the apps for cell phones, you can easily save each time you shop. Saving money does not mean sitting for hours and clipping coupons. It can be quick and easy if you use the tools available to you. While newspapers still have inserts for savings, you can add those to the ones you print and find using your apps to save the most money possible.