The Top Five Smartwatches on the Market Today
Gadgets & Gizmos
The Top Five Smartwatches on the Market Today
Smartwatches are the newest thing, and just one of a growing number of wearable tech items that are making a splash in the news. In fact, 2013 has already been dubbed 'the year of the smartwatch'. Smart watches have been around for longer than most people think, and the first one was manufactured in 1972! Unfortunately, with more and more brands making their own, it can be difficult to decide which are the best. While any smartwatch offers a lot of features, some do offer more value than others, and choosing from among the 23 current in-production models can be difficult. Here are the top five smartwatches that you can look out for, or consider purchasing.
The Pebble
The Pebble is the smartwatch that started the whole craze after making such a big splash on Kickstarter. The watch is now available for sale and actually be purchased at Best Buy for $149, or just under a low priced 7″ tablet. The watch is waterproof and can be paired with almost any type of smart phone. However, the Pebble smartwatch is nothing more than a Bluetooth compatible screen. Anything on the screen is directly from your smart phone, which does make it kind of pricey for what you get. If you're just looking for a way to see what's on your phone then the Pebble is a good idea. The Pebble can retail for $250-$150 depending on where you buy it.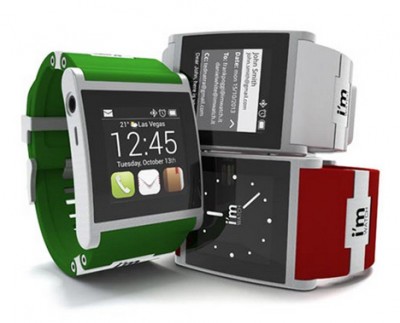 The BURG
The BURG is a less publicized smartwatch but it does certainly look every bit as cool as the Pebble. It's also got a lot more features, which in our book, makes it cooler. For example, the BURG comes with a sim card capability so that you can import your contacts so that you can take and make calls, send and receive texts, and even snap photos. As it is also GPS enabled and can access the net via WiFi, it's actually the perfect solution for anyone who doesn't want to bring their phone. What's the downside? No keyboard! The BURG comes in a couple of stylish round and square designs, and prices range from $150 to $350 and up depending on the watch.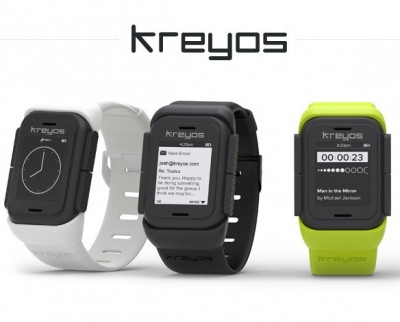 The Kreyos
The Kreyos is another hot in the water smartwatch, and for good reason. It features voice and gesture control so that you can actually control the functions on your phone with voice control. If you have an iPhone then that's nothing new, but it certainly is cool for the rest of us. Kreyos also features a silent alarm, calendar, sports mode, lost phone function, and of course imports your texts, calls, and emails so that you can see them on your wrist. The MSRP is $169, which isn't bad for the watch.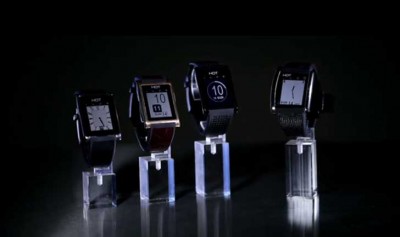 HOT Smart Watch
The Hot smartwatch is one of the most advanced smart watches out there. Not only can you access your calls, texts, and emails, you can also make them. Cupping your hand to your ear while wearing the Hot actually accepts a call. You can also use some apps on the display including a pedometer, music control, stopwatch, weather, and other expected functions but HOT surprises a little with an SDK that allows for customized apps for the watch. Plus, with four unique designs, you'll be able to choose an option that suits your needs. Like the Kreyos, the Hot watch retails for $169, which seems to be the standard retail price for a smartwatch.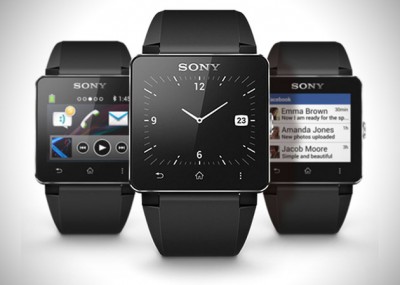 Sony Smartwatch
The Sony Smartwatch makes the cut because it's on its second generation and it's incredibly affordable compared to most watches. The Sony can usually be picked up for $99 although it also sometimes retails for $149. The Sony, like the Pebble, is mostly just a Bluetooth screen that can connect you to items on your smartphone including text, email, and music control. Seeing as it is usually priced a good deal lower than the Pebble, it's also the better option for that reason.