The Top Five Best Wireless Routers
Gadgets & Gizmos
The Top Five Best Wireless Routers
Buying a router can be a tricky process at the best of times, mainly because most of us don't really know what all of the features and figures mean. That aside, the easiest way to shop for a router is to buy one that other people are happy with, or that could be considered the best. If your internet has special needs (I.E. a voracious T-Rex that eats your data, or a half dozen users who plan to go online at the same time to game) then you may want to shop specifically based on capacity. Otherwise, here are five of the best routers you can choose form.
NetGear RangeMax WNR1000 Wireless Router
The NetGear RangeMax WnR1000 is actually not only one of the most popular routers out there, it's also one of the best you can get for the money. The WNR1000 retails on Amazon for $50-$25 depending on the day, which is generally 20-60% off of store retail price. The Netgear is a great wireless router if you want something that sets up quickly, is easy to use, and simple. Features include easy setup, push and connect, guest network access, broadband usage meter, parental controls, and four ethernet ports in case you want to connect devices. The max WiFi speed is 150 mbps, and you can turn the WiFi on and off with the press of a button.
Linksys WRT54GL Wireless-G Broadband Router
While not the most user friendly model available, the Linksys WRT54GL is one of the most stable routers you can purchase. Prices range from $49 to $79 depending on where you buy the router, which isn't bad for something that includes its own firewall. The WRT54GL uses a Linux base but is compatible with Windows and Mac, offers a lot of features like WPA2 security, and internal networks for linking computers together.
TP-LINK TL-WR841N Wireless N300 Home Router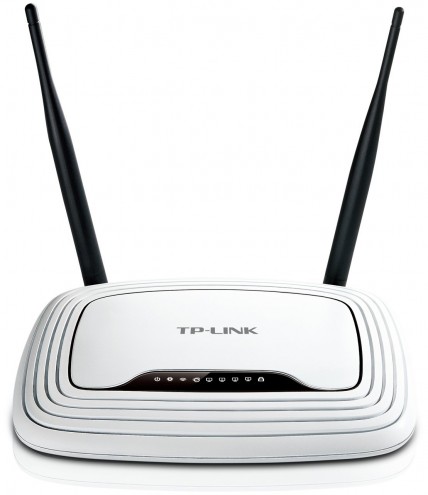 The TP-Link TL-WR841N Wireless N300 Home Router is another low-priced choice that you can buy for $39-$20 depending on where you shop. The router features support for HD video, online gaming, parental controls, and quick setup. Maximum WiFi speeds are 300 Mbps, and you can also set up internet security with the push of a button. The TP-Link includes two fixed antennas and has a pretty decent range. If you are looking for the absolute cheapest router available without sacrificing on quality, then this is probably it.
Securifi Almond Touchscreen Wireless Router / Range Extender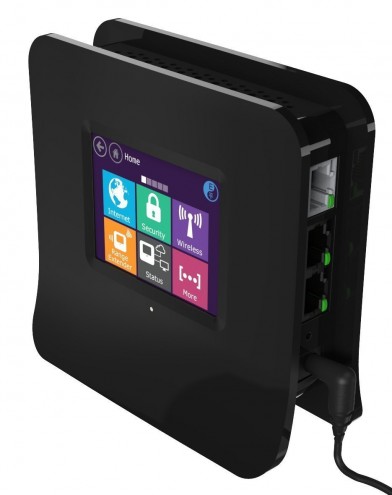 If you're looking for a tried and true monitor that has a lot of fans, then the Securifi is probably the router for you. The Securifi Almond features a Windows 8 base touch screen that makes setting it up and using it significantly easier for anyone who's not necessarily a router whiz. It also works as both a router and a range extender in case you already have one router. The Almond supports internet speeds of up to 300 mbps, 2 antennas, 2 LAN ports, and a firewall. It also boasts an average setup time of just three minutes. At $79 on Amazon, it's not the cheapest option available, but it is the easiest.
Asus RT-N66W Dual-Band Wireless-N900 Gigabit Router
The Asus RT-N66W Dual-Band Wireless-N900 Gigabit Router may not be cheap, but it is one of the most powerful routers you can get for the money. If you need gigabit wireless internet, then it's definitely one of the best choices out there. Plus, you can go on Amazon to save roughly 25% from the in-store price, which isn't bad at all. One thing to keep in mind is that it is a little more complex than your average router, so you do have to follow the in-box instructions to set it up correctly. The RT-N66W includes three antennas, IPv6 Support, VPN Support, Ethernet, 802.3, 802.11n (up to 450mbps), 802.11a.g (up to 54mbps), and 802.11b (up to 11mbps). It also comes in white or black.