Tech News Today – The High Tech Society
Tech News Today – Sunday 24th, February – 2013
Today is our tech news day off, but it's also a great day for you to catch up on this past weeks tech news. You can do that by scrolling down to read this week of news in technology. Each day we give you what's new in tech. We add it all on one page each week so that there is one weeks worth of tech news all on one page, making it easier for you to keep caught up! If there's something important or super interesting though, we will try to get the story up so you don't miss it. Watch our sidebar as well for tech news updates throughout the day.
There is one story of our own you may enjoy, it's about the Oregon Logging Conference for 2013 that was held Saturday. Kimberly Carver and her husband Harry attended the event at the Eugene, Oregon Fairgrounds. It has some interesting pictures and fun facts about how technology has changed in logging and how the logging industry is using eco-tech to help them bounce back from the long lasting recession it was in.
Let us know what your favorite tech news stories were this week by commenting below or by visiting our Facebook page.
Tech News Today – Saturday 23rd, February – 2013
Today's tech news includes the FBI, new software releases, and a bit about Samsung making headlined with yet another lawsuit against Apple. Check back tomorrow for another tech news today update, and our weekly tech news summary. Have a hot news tip we haven't mentioned yet? Email us at [email protected].
Apple Smartwatch Officially Patented
There have been rumors of an Apple Smartwatch since Pebble first launched their project on Kickstarter, but now the rumors have been confirmed with an official patent. The document describes a wearable computer with a flexible screen. According to the Apple patent, the Smartwatch is essentially slap bracelet with video and communications (broadcasting and receiving) technology built in.
Another Samsung vs. Apple Suit?
Samsung has filed yet another suit against mega firm Apple, this time against their voice access software which is supposed to make the iPhone more accessible to the blind. Samsung claims that Apple violated their copyrighted feature of pushing the home button three times to bring up the voice software, but the judge in charge had better things to do and ruled the suit invalid until another ruling finished. The other ruling could potentially invalidate Samsung's claim. While the patent suit is a small thing, critics are being harsh, claiming that Samsung is being 'unwise' in claiming a suit against something designed to help the blind.
Microsoft Takes Their Turn as Hack Victims
In a seemingly endless string of high profile hacks to hit tech news, Microsoft has now been hacked, and likely by the same hackers who hacked Facebook and Apple. Microsoft admitted on their blog that a 'small number of computers' had been infiltrated in a similar manner to Apple and Facebook, but that the problem had been dealt with. What we want to know is, is Google next?
Ubuntu Releases Developer Touch Linux OS for Mobile
The Ubuntu Linux Mobile OS has been making waves, but now Canonical has released a version that could work for touch. Non developers are not encouraged to download it just yet as the OS could potentially nuke your device. Multiple developers have already reported being unable to salvage their Android phones after installing it, so while brave developers can begin working on apps for the touch enabled Linux mobile OS, mobile users should likely steer clear.
HTC Now Cleared by the FTC
As some of you may know, HTC has been under fire for not meeting FTC security standards. The mobile phone company has now reached a settlement with the FTC to include 20 years of independent security reports. HTC will also create and release software patches to fix vulnerabilities, and anyone with an HTC phone is highly encouraged to download these. FTC staff will be answering any HTC related questions via twitter. You can tweet to @FTC and use the hashtag #FTCpriv
Google Patches Flaws in Google Chrome
Google Chrome is one of the most popular of internet browsers, and yesterday, Google upgraded it's security. The fixes included 22 patches to fix security flaws, including the ability for hackers to install ad-ons or extensions onto the browser without specific permission from the browser. Microsoft fixed this problem in their I.E. explorer earlier this year. Part of the Google Chrome update includes a new web speech application so developers might start adding voice dictation features to their Chrome apps in the near future.
FBI Staff Suspension Email Leaked
An internal FBI email was leaked yesterday, revealing that several of their employees were suspended or disciplined for misconduct in the office while using FBI equipment. Said misconduct ranged from theft to actual misconduct including texting nude photos from an office mobile phone to in-office employees. One FBI staff member was suspended for texting nude photos of herself to an ex-boyfriends wife, while others were more serious including shoplifting, fraud, using evidence for personal use, and even one agent carrying his gun while drunk. While not hugely important tech news, the FBI says that the email is supposed to act as a deterrent.  On another note, the FBI uses Blackberry phones.
Tech News Today – Friday 22nd, February
Our Tech News Today update for February 21, 2013 includes updates on the new PS4, an update on Apple's hack, and another surprising hack in the tech world. Each day we bring you a roundup of the day's tech news, but we also update throughout the day as it happens. Check back for more information, and remember to visit each day for your daily dose of Tech News Today! You can also submit a story that you think is worth mentioning by sending us an email at [email protected].
Video of Google Glass Features Now Live
We already know how much Google Glass will cost and what it will look like, but Google has now unveiled a video of Glass features. Developers can currently purchase the device for $1,500, but it is expected to retail for cheaper when it hits the market. Currently Glass can take photos, respond to audio commands, record video, participate in Google hangouts, search the internet, and even use social. Google is currently promoting the hashtag #ifihadglass for users to suggest how they would use the wearable computer.
https://www.youtube.com/watch?v=mVAk34cQN5I
Coursera is Expanding
Coursera, the free university, is now expanding their courses to a full 62 universities. Earlier this year Coursera announced that any of their programs from Stanford University will now be counted as a full college credit, and a group of five courses are now being looked at for possible accreditation. Coursera is just a year old but rapidly growing as a free college course website and looks to keep growing over the course of 2013.
Google Announces Chromebook Pixel
Google has recently announced a new Chrombook, this one to be called the Pixel. The computer will retail for $1,299, which is a bit pricier than most of their other options. The Chromebook features a 12.85-inch, 2560-by-1700 touchscreen display, a 1.8GHz Intel Core i5 processor, an Intel HD 4000 integrated graphics chipset, 4GB of memory, and 32GB of solid-state storage and will be 3.35 pounds. With just 34 GB of memory (but 1 TB of online storage), experts are suggesting no one will actually buy the Pixel.
Sony Releases More Information about New Dual Shock Controller

While we still have a lot of questions about the Playstation 4 itself, Sony has answered some of our questions about the Playstation Eye and the new Dual Shock Controller. The new controller will be heavier, the built in touchpad will change colors, and 'Select' and 'Start' have been combined into one button and a new button has been added which is 'share'.  We've also heard on pretty good authority that the new Playstation 4 will come bundled with a headset, which is definitely a first.
NBC Hacked
Another in a string of major hacks, NBC was hacked. The hackers added malware banking software to NBC links, which then downloaded to visitor's computers. The hack lasted for a few hours yesterday afternoon but NBC is now back up to normal and for now all of their links are safe. NBC is notoriously a high profile target for hackers because they have a lot of traffic, and mostly from Windows computers with lower security.
Tech News Today – Thursday February 21, 2013
Your Tech News Today update for February 21, 2013 includes updates on the new PS4, an update on Apple's hack, and another surprising hack in the tech world. Each day we bring you a roundup of the day's tech news, but we also update throughout the day as it happens. Check back for more information, and remember to visit each day for your daily dose of Tech News Today! You can also submit a story that you think is worth mentioning by sending us an email at [email protected].
Sony finally officially announced their new PS4 last night during the Playstation Meeting, but they only released details not photos of the device. The only release date is 'Holiday 2013', and we do not yet have a photo of the new console. Anyone interested in checking out the Playstation 4 can check up on the article we did covering the specs and features of Sony's new device. The major disappointing factor of the new PS4 is that it will not have backwards compatibility which could be a deal breaker for some gamers.
Apple Pushes Java Security Update
Yesterday Apple was the target of a Java attack from the same hackers who hacked Facebook this week. Now, Apple is pushing a security update for Java that can be downloaded onto Mac computers as an attempt to prevent future attacks.  While some experts accuse Apple of being slow to react against the Java based threat, other companies face similar problems so Apple is not alone.
China Could be Being Framed?
Early reports indicate that while China could have been the source of multiple cyber attacks against U.S. companies, the attacks could also have originated from Eastern Europe. One analyst speculated that it is also possible the Chinese computers used in the hack were actually hijacked. A probably cause for framing China is as of yet unknown, but the U.S. has claimed to be open to preventive strikes in the past, so perhaps this is an attempt to start a full on cyber war.
Anonymous Group Hacked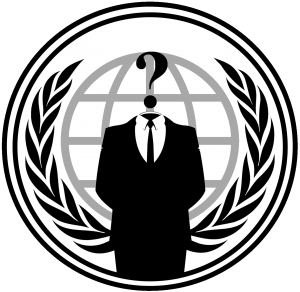 Yet another major hack, this time of an Anonymous Hacktivist Group twitter profile, @Anon_Central.  The profile has over 160,000 followers and follows on a string of recent Twitter hacks involving Burger King, Jeep, and more. Once again the Chinese are being blamed (by the British) as the persons with the most reason to attack Anonymous.
Oracle Moving to U.S. Based Work Force
Oracle, the makers of Java and other software, are now moving their workforce to the United States. The company will be opening 130 jobs to U.S. workers as part of a new trend by tech companies to move at least part of their base into the United States. Whether as a marketing gimmick or for local security reasons is unknown, but could have something to do with the $750,000 forgivable loan being offered by Oregon should Oracle add the 130 new jobs and retain 300 employees over the course of two years.
Rover Curiosity is Picking up Mars Rocks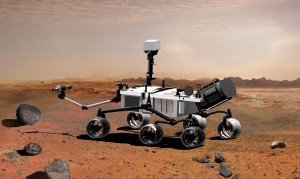 Most of us are familiar with Moon rocks, but soon, we might be able to see what Martian rocks look like. The Curiosity is reported to have collected rock core samples from Mars which can be brought back to Earth and studied. Other information found by the Curiosity includes a long dissipated water source, and the first machine to ever scoop and test Martian soil.
While there are no games to be released today, gamers can check out a few Betas that are opening today including Halien Rising which is in open beta as of today. Other games that you can still sign up for and play in beta include Warface, Legend of Edda, and Elder Scrolls Online.
Get your daily tech news delivered to your email with Feedburner.
*Every Sunday we tell you about all the top headlines in the tech news world for the week, so remember to check back for our Tech News Recap this Friday!