StarForce Content Document Protector Review
REVIEWS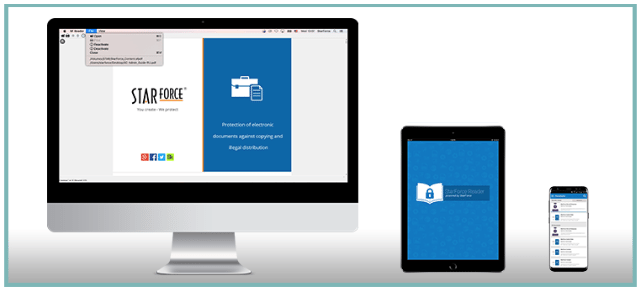 StarForce Content Document Protector Review
There are many reasons you might want to protect data or files, but no matter what those reasons, you will likely need a software solution if you intend to distribute those files over the Internet. If you're searching for document protection software, Starforce or SFContent is one solution that you can consider.
We reviewed Starforce Content's Document Protector to give you a better idea of what the service offers, how it works, and so you can decide if it's right for you.
What is SFContent?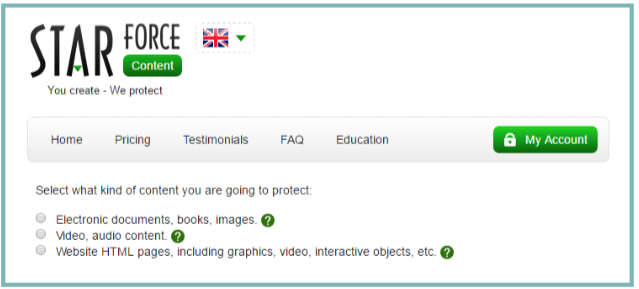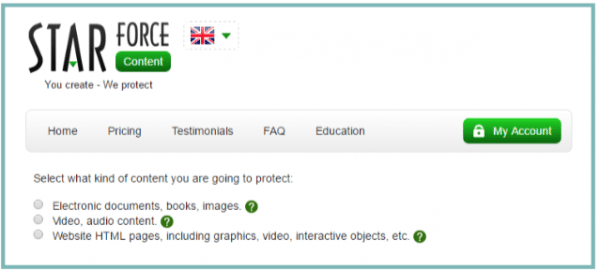 SF Content is a document protector offering customized protection and encryption for documents, video and audio, and HTML pages. The service makes it easy to encrypt the document and then sell or hand out encryption keys that can be used to unlock the document, much like when you purchase premium software.
This includes support for multiple file formats:
Electronic Documents – PDF, DOC, RTF, XLS, JPG, PNG, GIF
Video/Audio – AVI, MPEG, MP4, VOB, SWF, MP3, WMA, WAV
HTML – Graphics, JavaScript, Flash objects, video, CSS, applets, etc.
You can also add a watermark to documents and images, to make sure that no one shares your content or attempts to sell it as their own.
How Does It Work?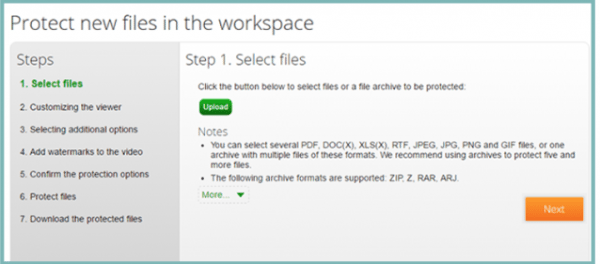 When you upload a file, SFContent encrypts the file, adding a watermark if you choose, and creates encryption keys. SFContent uses serial numbers instead of passwords, adding an extra layer of encryption to the file.
Customization – You can fine-tune your serial numbers to restrict access to specific geographic locations, by time, or using other factors.
Serial numbers can be revoked, edited, and blacklisted depending on your needs.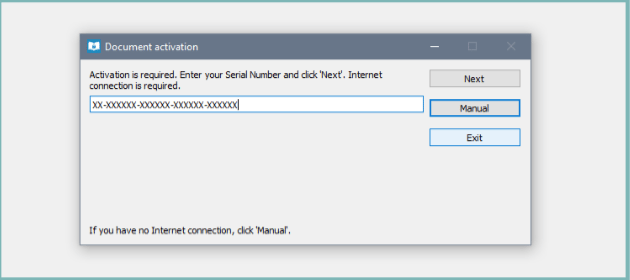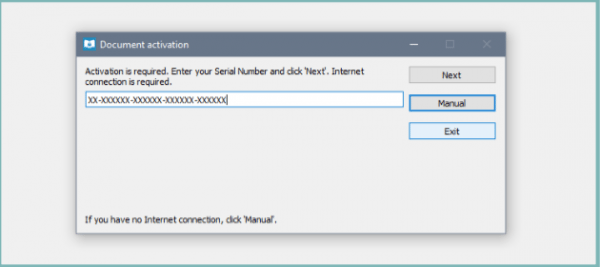 Once you distribute files, users can download the StarForce Reader, a free app for Windows, Mac, iOS, and Android, input their serial number, and view the file. Movie files can only be viewed on Windows. After the serial number has been activated, users can continue to view that file on their device.
Screenshot and Copy Protection – Because files are only viewable through the StarForce Reader, the software can protect files from screenshots and copying. Users will be prevented from copying files, and will get a 'black box' from an attempted screenshot.
In short, SFContent allows you to create a DRM-like encryption, in which you can create serial codes to control access to a file and to connect that access with a single device. While the license allows you to create serial numbers
Review of SF Content
SF Content has several pros and cons, and you can hopefully use them to decide if it is right for you.
Pros:
Create a DRM and bind files to the device that uses the serial code
Serial codes can be used forever once they are activated
You can manage and delete serial codes at any time
Access can be restricted based on time or geographical location
Cons
You can only create a limited number of serial numbers with your subscription
Users must download the Starforce Reader to access files
Who Should Use SFContent?
SF Content can be useful for a variety of purposes including protecting business files, but it is most suited to sharing content for short-term use, such as workshops, classes, and sharing or selling e-Books and larger or more complex business documents that are issued only a few times yearly.
Why? Each SFContent license allows you to create a certain number of serial numbers, which limits how many documents you can protect.
Overall, SFContent works very well and can be valuable in a number of applications. It's also priced affordably for most workshops and publishers.
Still not sure? SFContent offers a full free 14-day trial.