Smart Weight Scale Works with Your Smart Phone
Gadgets & Gizmos
Weight Gurus Digital Weight Scale with Smartphone Tracking
Trying to lose weight isn't easy, and weigh in days can be stressful, but there's a lot of new technology in the dieting world that can make life at least a little better. Tracking your weight loss, or gains, is now made more convenient with a digital bathroom scale that will update your numbers to your smartphone. This digital weight scale that I tried out, something I am calling a "smart scale," is made by Weight Gurus.
This weight scale has the normal features that come with digital bathroom scales, which include auto step on (turn on when you step on), auto shut off, a nice backlit LCD, 400lb capacity, and is non slip. Additional features that not all scales come with that make this scale a bit more on the classier and higher end side includes a very nice looking and durable tempered glass top, 4 precision sensors, and of course technology that most scales do not have, such as it's connecting with your smartphone through the free Weight Gurus app.
The Technology Behind the Scale
The scale doesn't simply upload your weight into an app, it does much more than that. It can sync the weight of up to 8 users, and with each user it will help them track their goal until their goal is reached. Your information will be private from each user as well, so don't worry about anyone seeing your weight. As a weightless scale, the weightless feature lets you manage by how much you've lost instead of how much you weight, which is a great idea so that you're not stressing over the wrong thing, however, if you want to graph by weight instead of weight loss, that's also possible.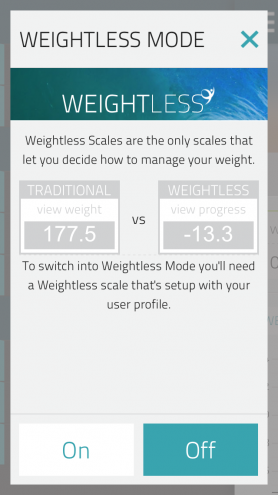 This smart scale works with Android or iPhones, as does the app. You use your phone to scan the scale's display by pressing the 'sync' button and then it will upload your weight to the app. The app will then allow you to track your progress using a graph or by seeing the numbers of pounds lost. The app also includes BIA analysis: Body fat, lean mass, water weight and bone mass and will tell you as well what your BMI (body mass index) is.
Summed Up
Price: Even if you just wanted a really good digital scale that didn't have any extra technology included, this scale is worth it at just $29.99 (current price on Amazon). It comes in multiple colors, I choose the high gloss black and really like how sleek and shiny it looks. This is an average or normal price for a scale if you were just considering a nice looking digital bathroom scale, but the price is actually very low once you consider all of the extra features. Even if you didn't use the features with a smartphone, the scale is still worth it.
Best Features: I like how bright the display is, love the tempered glass look and durability that comes with the tempered glass, and I also like the size of it. As for the extra features, I am a smartphone user (iPhone) and so those higher technology extras are something I am very impressed and happy with.
Something else I find really interesting is that you don't have to just use it with one person, the scale will actually auto-detect the next user. Great option and feature for a home that has multi users of the weight scale. I found the scale to be very accurate too, which I think is helped by it's having multiple sensors and not just one center sensor.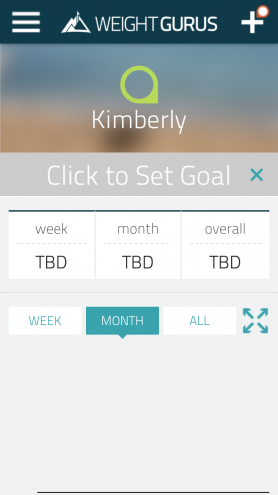 Ease of Use: The app is easy to use, and you do not need any directions to figure out how to use it or any of the extra features on the scale. You just download the app, then you'll see Bluetooth setup as well as a Sync button and so it's pretty self explanatory from there. Get on the scale and then click on Sync and it will bring up your phone's camera. Hold the camera over the display, you don't have to bend over or anything, and it will scan your numbers in.
Customer ratings: On Amazon there are at this point 249 customer reviews, and they have 4 ½ out of 5 stars. That's hard to accomplish. I agree with the rating, and find that the ½ star is mostly due to some saying they wish they didn't have to use their phone to scan the display each weigh in time, which I too wasn't so sure about at first, but I find that since my phone is always nearby it's really not a hassle (takes 1 second or so) so it doesn't bother me. Most reviewers said the same thing. Other comments that were common include that people were very happy with the customer service of Weight Gurus, so that's a good plus for them as well.
Warranty / Battery: There's a 5 year limited warranty, 100% satisfaction guarantee, and if you buy it through Amazon Prime (which I always do and highly recommend), it's super easy to return within 30 days if you do have any issues with it. It takes 4 AAA batteries, but they're included so don't worry about ordering them with it. I've had it a month now and as I would expect, the batteries are still going strong.
Final Opinion: Love it! Whether you're looking for just a really good, accurate, nice looking, and durable digital scale, or you're looking to get a scale that has these cool extra features that will help you monitor your weight, the Weight Gurus scale is definitely worth it. The price may fluctuate, I see at one point it was listed at $59, but even at that price I would still give it 5 stars and one of my stars includes price / cost.