The Smarty Ring Makes the Bluetooth ORB look Boring
Gadgets & Gizmos
The Smarty Ring Makes the Bluetooth ORB look Boring
Bluetooth Rings have been all the rage since the Bluetooth ORB concept was first introduced in 2009, but now, a new concept, known as the Smarty Ring, has come along that blows all of the other concept rings out of the water. Most importantly, the Smarty Ring is currently in the middle of a Kickstarter fundraiser, and is more than just a concept, it's real. With an estimated delivery date of April, 2014, and a $175 early bird purchase or $300 for two purchase, the ring is very much real, and very much on everyone's wish list. Unfortunately, because the ring finished funding on December 11th, you're going to have to wait until these hit stores before you can buy one. The good news is that with $300,000 raised of a $40,000 goal, it's definitely on the way.
What is the Smarty Ring?
The Smarty Ring is a new bit of Bluetooth jewelry that works as a smartphone notifier on your finger. The logic is that because the average person looks at their phone every 6 minutes, having the notifications right on their hand would make things easier. Plus, a ring is a lot smaller, easier to carry, and a lot less clunky than a smart watch. The ring features a small LED display with a variety of functions that should leave you saying 'wow'.
What Does the Smarty Ring Do?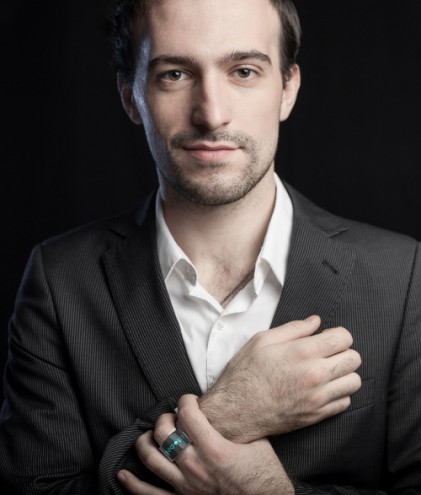 The Smarty Ring utilizes Bluetooth 4.0 to connect to your smartphone and provide you with alerts and control functions. The LED screen features a variety of display functions and can even be set to display the time between alerts. The ring features alerts for incoming calls, texts and emails, social messaging for Twitter, Facebook, and Google +, as well as a variety of control functions. Owners can accept or reject calls, make speed dial calls, control music, trigger the camera, and change profile.
In addition, the Smarty Ring comes with a tracker that you can use to prevent phone loss and theft, because you can set it to beep and set off a phone alert when you get more than 30 meters (roughly 100 feet) from your phone. Because it's also waterproof, made of surgical hypoallergic stainless steel, and comes with an easy to use app for your phone, it's got just about everything you could ever want. In fact, just about the only thing that the Smarty Ring can't do is take calls for you.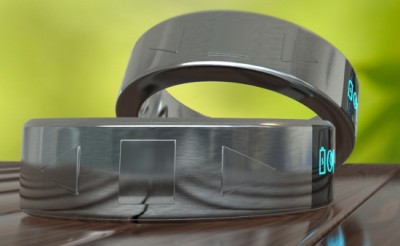 With a 24 hour battery, the Smarty Ring offers just enough power to last 1-2 days, depending on use, and then can be charged overnight. Each SmartRing comes with an inductive charger, that should also charge your smartphone, which is a cool bonus as well.
At 13 MM wide, and 4MM thick, the bluetooth ring is a little hefty, but no more so than any of the smartwatches hitting the market. As the ring is available in standard ring sizes, it's also a lot more customizable and flexible than any of the other ring technologies we've seen.
What Phones Does the Smart Ring Work With
Because the Smarty Ring utilizes Bluetooth 4.0, it is essentially capable of working with any device that supports Bluetooth 4.0. However, the app is probably only for Android and iOS, which is mostly fine since these two system make up the majority of smartphone users anyway.
What do you think? Is the Smarty Ring about to upstage the Bluetooth ORB? As smart Bluetooth Rings go, it's definitely a good deal more impressive.