Ways to Save Money with Free TV Programs
Ways to Save Money with Free TV Programs
Anyone that has cable or satellite TV knows how expensive it can be. Wanting to watch your favorite shows and keep up with them is one reason that many people have a subscription to cable or satellite. The Internet offers several ways for you to save money each month with sites that allow you to watch TV programs for free. Watching online does not mean that you will not be keeping up with your favorite TV programs. Many sites have the programs available to view within a week of the original air date so you are able to stay current with your shows online and you will never miss an episode.
Major Networks Online
The major networks have web sites where you can watch many popular TV shows for free. From reality TV to weekly programs, you can keep up with all of your must see programs. The ABC web site has a list of shows and live TV for you to enjoy. The site has a schedule so you will never miss a program. On the NBC web site, you will find all the daytime, primetime, and late night shows. The site includes full episodes of the current programs and popular classics from the past. You can watch the latest full episodes of your favorite CBS programs on their web site. The site has previews, late night laughs, and highlights for many programs. Catch all of the FOX programs on their web site. You are able to enjoy full episodes of the top programs so that you never miss a thing.
Crackle
As a completely free service, Crackle has full episodes of popular TV shows like "Seinfeld," "The Shield," and "All in the Family." You can enjoy full episodes of any of the original series programs the site has. There are also movies available to watch on Crackle. You are able to watch shows anytime on your computer or use one of the apps so you can watch on your mobile device. Create a personal watchlist to make it easy to keep track of your favorites.
Hulu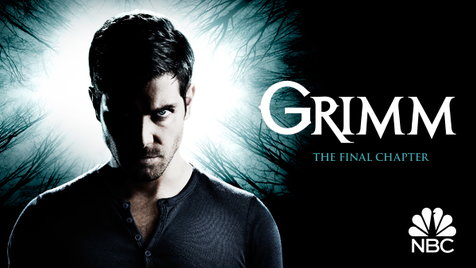 You can keep up with your favorite programs from many channels that include The CW, MTV, Comedy Central, Nickelodeon, and major networks on Hulu. Enjoy full episodes of TV shows with the newest episodes usually available on the site within 24 hours after the original airtime. There are commercials or adds during programing with the free viewing. Hulu has all types of popular TV shows including family and kids shows along with some original series and movies that you can watch for free.
Sidereel
All genres of TV shows are available for you to watch on Sidereel. Many older programs along with popular new shows are free to watch on the web site. Search for shows by channel or check the TV listings to find your favorites. The site includes shows from many of the popular networks that include NBC, ABC, CBS, FX, USA, Syfy, and BBC. The site has a calendar that you can personalize with your favorite shows when you sign up for a free account.
Inner-Live
Inner-Live is a database that has free TV channels that includes popular news channels like CNN and MSNBC along with sports channels like ESPN. Thy also have many other channels like Cartoon Network, Showtime, and major networks. The web site has everything from kids programs to documentaries for you to enjoy. You are able to watch the programs on the site with direct streaming. You do need to install the video web player from the site.
TV Show 7
You can search for shows alphabetically on TV Show 7. The site includes new shows and some older programs in full episodes. When you use the calendar, the programs are shown listed by date. You can easily find the latest episodes as they are listed at the bottom of the page along with the latest news regarding many programs. You have the option of downloading programs or playing them from the site.
When you start watching some of your favorite TV shows online, you may be able to cut your cable or satellite bill and save money. With the large selection of web sites that offer full episodes of the top programs from TV, it makes it easy for everyone to find a site they like. You do not have to miss your favorite programs if you are thinking of downgrading to a more basic satellite or cable package. Combine the use of more than one site so you can enjoy more TV shows online.