Ways to Save Money on Phone Calls
Ways to Save Money on Phone Calls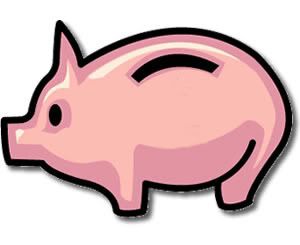 Technology has made it possible for us to talk on the phone from virtually anywhere since cell phones were introduced. You will still find land line phones in some homes but almost everyone has a cell phone these days. Advances in technology have brought us other ways of communication including the Internet. You can save money on phone calls even if you don't have a cell phone. If you have a computer or tablet, you can make calls using your Internet connection. Many people have tablets and can save money using free apps to make phone calls.
Skype
You can use your computer to make phone calls by using Skype. All you need is an Internet connection, web cam, and a computer with speakers and a microphone and you can use Skype to see and talk with anyone else who has an account. There are downloads for computers and tablets as well as TVs so you can use your computer to call someone on their tablet. The basic account with Skype is a free one that allows you to make free calls to other Skype users, no matter where they are in the world. You can also use it for instant messaging and sharing files. You can choose the paid account for more than the basic free features. The program is easy to use and is a way to stay in touch with phone calls when you only have a computer.
Viber
Viber is an app that you install on your Android tablet so you can make free calls using 3G or WiFi. It is free and has no advertising. With Viber, you can make free calls that have HD sound quality. The app allows you to share videos, voice messages, photos, emoticons, stickers, and locations. Your ID is your phone number and the app will sync your mobile contact list and automatically detects your contacts that have Viber. If Viber is off, you will never miss a call or message with push notifications. For low rates, you can use the app to call land lines as well as non-Viber numbers.
Talkatone
You can make free calls and send free text messages when you use the Talkatone app on your Android tablet. You will get a free U.S. phone number for your device so that you can make and get free calls and texts to U.S. phone numbers. Use WiFi or 3G, 4G, or LTE to make your calls on your tablet making it easy to make calls whether you have a WiFi connection or not. You have up to 20 free outbound call minutes to U.S. numbers each month with the option to buy more minutes. You have unlimited and free calls to other Talkatone users.
Line
One of the newer communication apps that is gaining popularity is Line. This app lets you make as many calls as you want wherever you are. You can send as many text messages as you want with Line. The app gives you to ability to make high quality video calls as well as voice calls. You are able to send photos when you use the app. There are no restrictions on minutes so you can talk as long as you like. You can use the app on computers as well as smart-tablets.
Free Cell Phone Plans
Lifeline is a benefit program offered by the government that provides a free cell phone and monthly phone plan. It is available in over 40 states for eligible individuals. If you are on certain assistance programs such as SNAP or Medicaid or if you meet income guidelines, you may qualify for the free phone plan through Lifeline. Assurance Wireless and SafeLink Wireless are Lifeline Assistance programs. If you qualify for the Assurance Wireless program, you get a free cell phone, 250 free minutes and 250 free text messages each month. The SafeLink Wireless plan, you get a free cell phone, 250 free minutes, and 1000 free texts a month. With both plans, you are able to buy more minutes each month.
Because tablets are not as easy to carry with you as a cell phone, they may never replace your phone but they can help save money on your phone plan. Using a free app means you don't have a monthly bill for your calls. You could cut your phone plan to a less expensive one with less minutes and use it only when you don't have your tablet with you. By using your tablet or computer to make calls at home, you may be able to get rid of your land line phone and save money.