RoseGal Review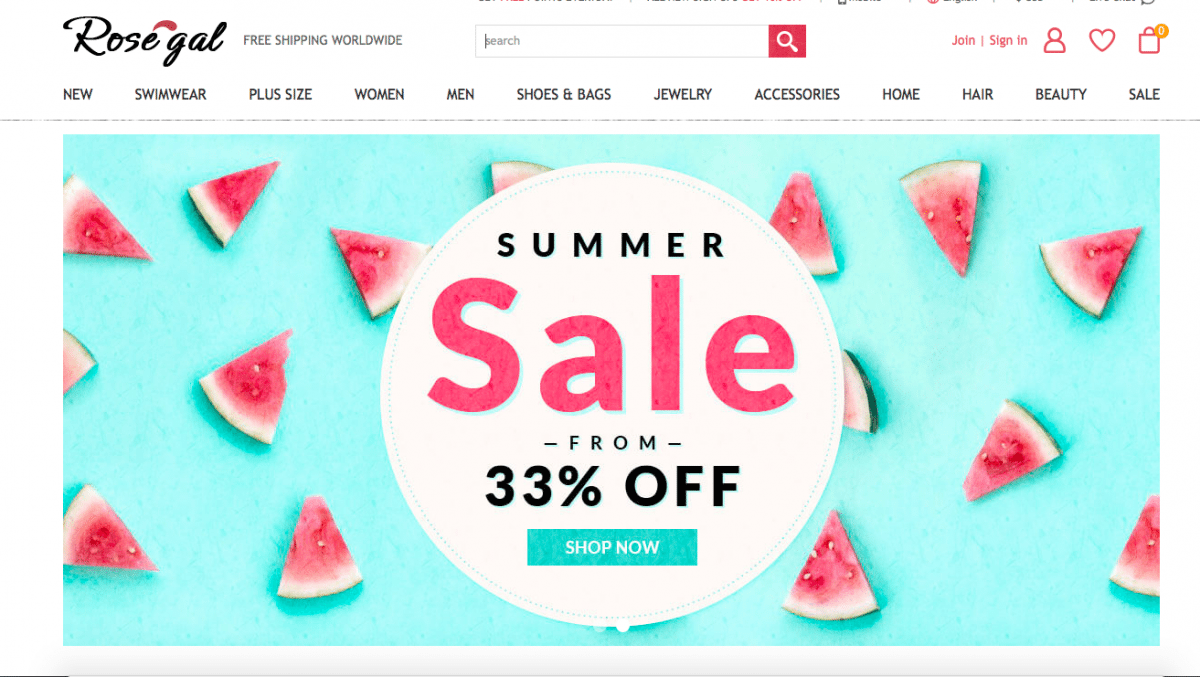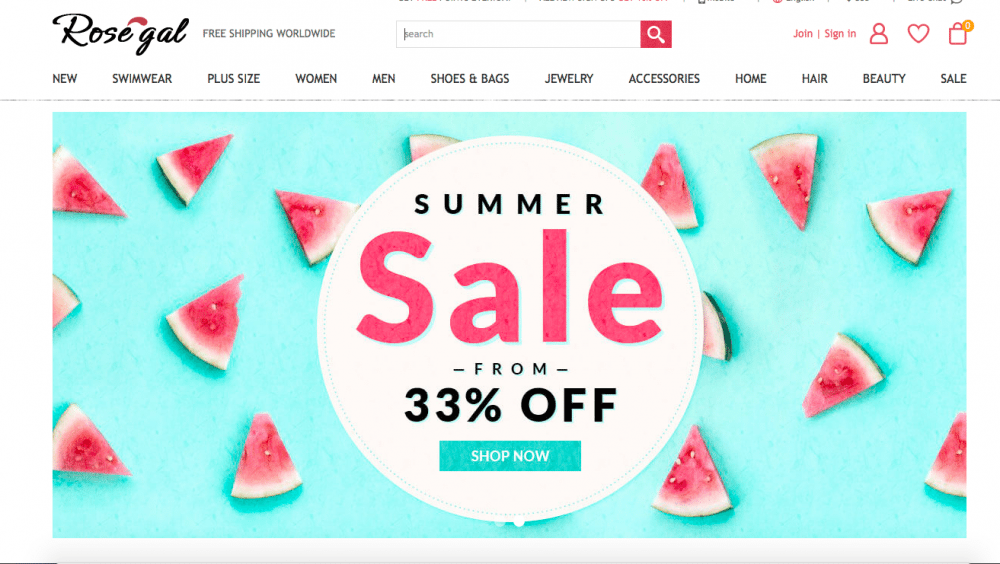 RoseGal Review – Is it a Legit Shop or is it a Scam?
RoseGal is a website that seemingly offers cute clothing that is somehow constantly discounted and on sale 35-75% – leaving shoppers open to grabbing incredible bargains like $5 shirts and $15 dresses. But, whether you saw RoseGal on a Facebook advertisement (or other advertisement), were sent a product by a friend, or just found them by accident, you're probably concerned. Is RoseGal actually a legit site? Or are they a scam.
The truth is, RoseGal is actually a bit of both. They legitimately sell and ship merchandise, while misrepresenting its value, quality, and other details.
Is RoseGal Clothing Good Quality
RoseGal sells what could be best described as cheap clothing manufactured in China for the lowest price. Most of their clothing is run-of-the-mill mass-manufactured clothing and you might find it on Amazon, eBay, and in some small boutiques who order off of websites like Alibaba.
If you know you're paying for this, it can be great, especially if you only want to wear the product once or twice or you know that it might not be very good quality. However, RoseGal doesn't inform you of this. Most shoppers go into buying from RoseGal with the impression that their product is actually worth $20, $30, or even $60 – which can make the end result very disappointing.
RoseGal Pricing
Another important concern for RoseGal is their pricing. While $10 for a shirt might not seem like much, RoseGal sources most of their clothing from China and ships from there.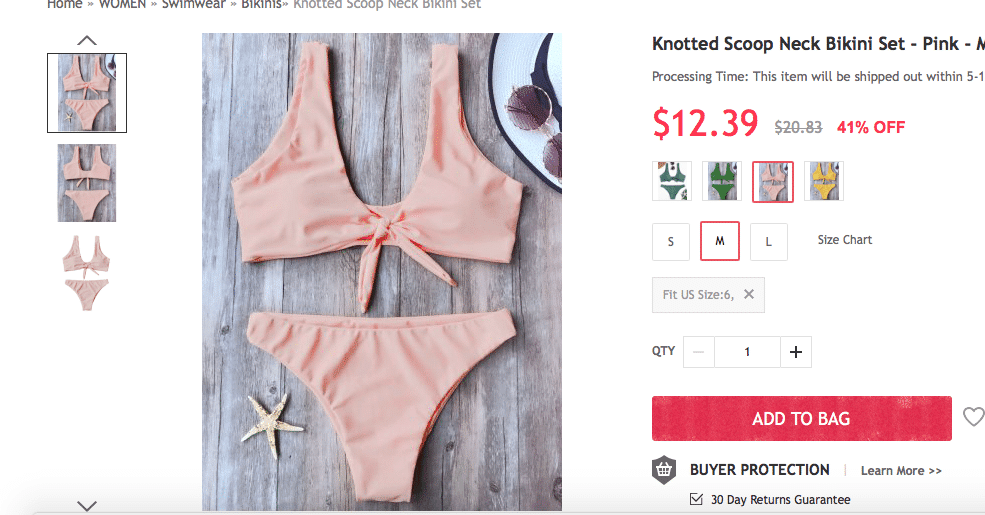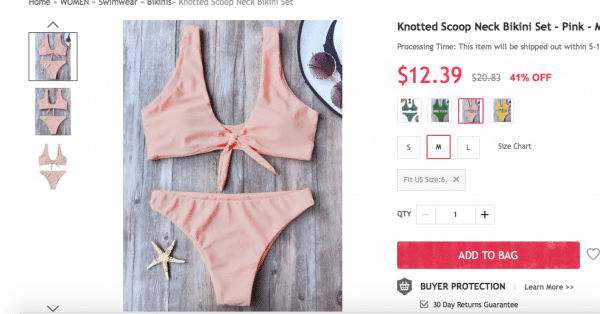 For example, this RoseGal bikini, discounted at 41% off is $12.39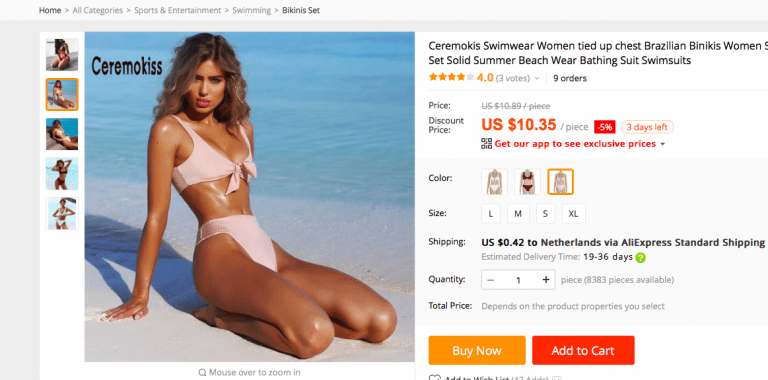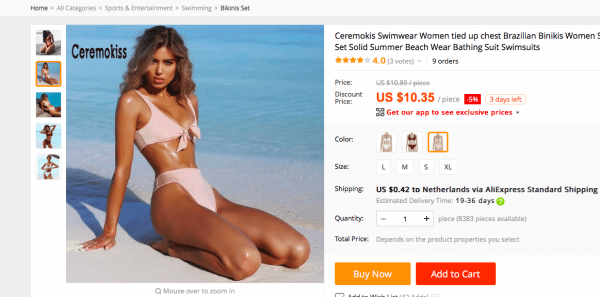 And here on AliExpress that same product is $10.35 at regular price.
You can see this repeated across the site: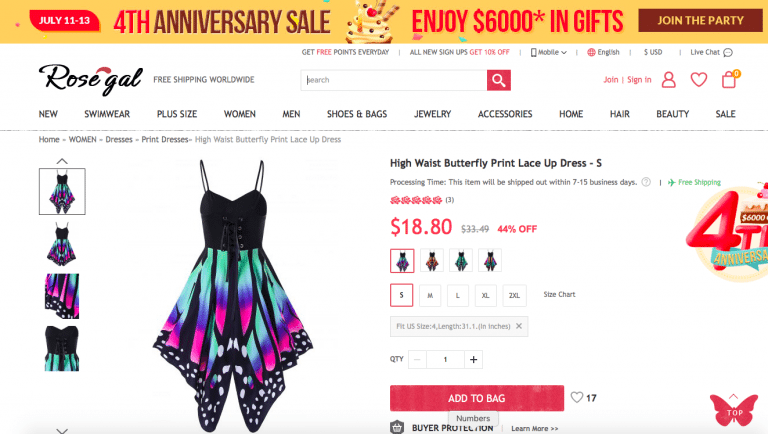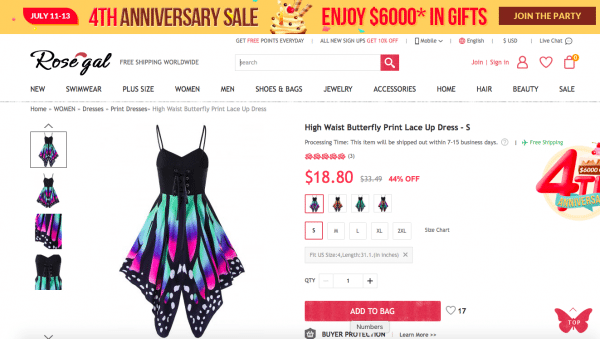 On RoseGal this unmistakable butterfly print dress is $18.80 at 40% off.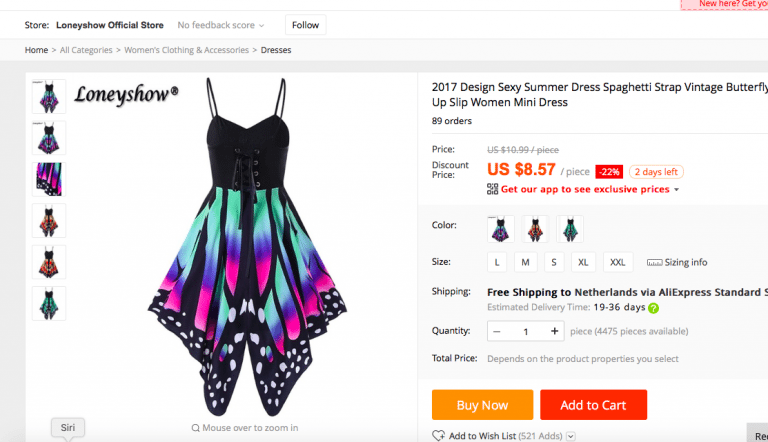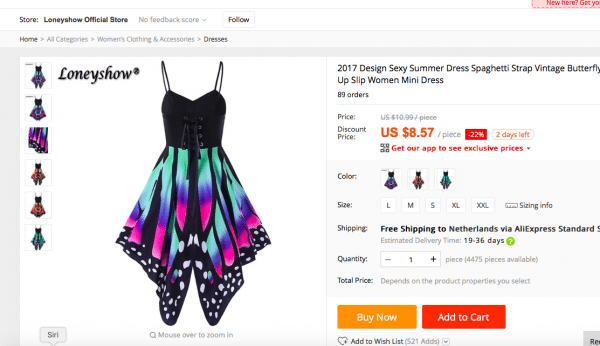 On AliExpress, it's $8.57 at regular price.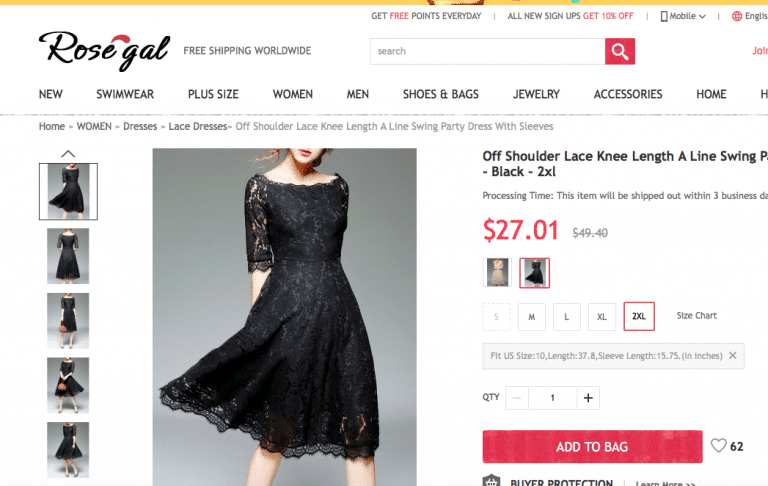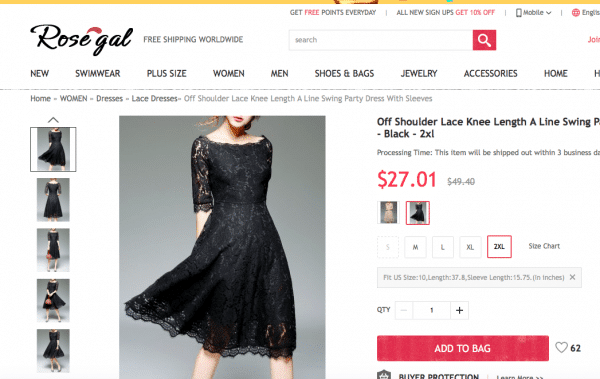 Or this lace dress, which RoseGal claims to retail for $49.99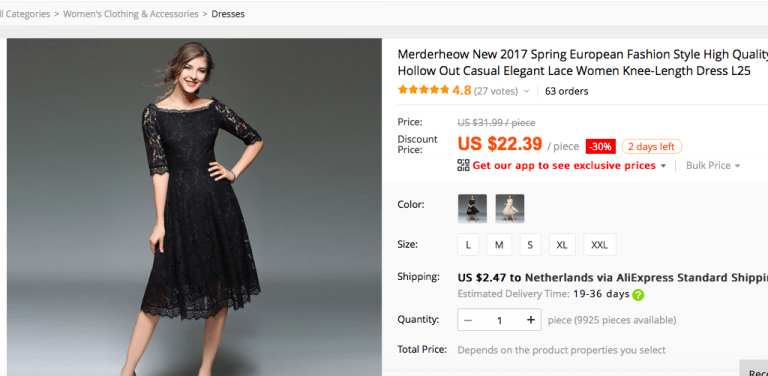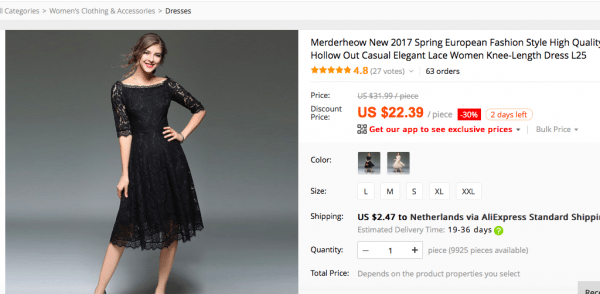 Which is on AliEpress for just $23.99, using the same pictures.
In short, RoseGal inflates pricing on cheap goods, which you can buy elsewhere at as much as 70% less than RoseGal's 'discounted' price.
What About Shipping Time?
RoseGal ships from China, meaning that any of their goods will take 2-6 weeks to arrive. This can be extremely inconvenient if you need something quickly and are not aware of the shipping policy, because RoseGal does not make it well known that they are shipping from a Chinese warehouse.
RoseGal Sizing
Another big issue that many people have with RoseGal is their sizing. While the site does provide a size chart, many people are unaware that products are cut in Asian sizes, which are 1-4 sizes smaller than western sizes. This means that if you are normally a size Medium, you may need an L or XL if the product doesn't stretch.
If you do buy from the site, it is crucial that you use the size guide and check your sizes.
So, is RoseGal a Scam?
RoseGal misrepresents the value of their products, does not inform you that it could take more than a month for your product to arrive, and does not alert you to the fact that sizing can be dramatically different than you think.
They also have questionable return processes, which due to their location near Shenzen China, cannot be enforced. If you do get your money back for an order or file a return, you will be one of the few.
What to Do If You Placed an Order?
If you do place an order with RoseGal, your best option is to try to cancel it or to try to cancel payment as quickly as possible. If that isn't possible, you can try to get your money back using the guidelines in our article here.
Global Top
RoseGal is probably owned by a company known as GlobalTop, who operate multiple similar websites including TrendGal, SammyDress, and DressLily. These websites all offer similar 'cheap' clothing which is listed at a higher value and discounted, are shipped from China, and typically have bad reviews for quality, size, and fit.
Should You Order from RoseGal?
While Rosegal has questionable practices, they do sometimes offer decent quality clothing for the money. However, there are a few considerations:
You can get most of their products cheaper on AliExpress with buyer protection
Sizing is inconsistent and sometimes not in line with size charts
You probably can't return the item if it isn't what you expect
Quality can be very low, and you might not be able to wear the product or you might only be able to wear it once.
Shipping will likely take more than 2 weeks
RoseGal is not 'quite' a scam website because they do sell you goods that are 'okay' for the money. However, when you consider that they misrepresent quality and products, they should be considered a scam.