Review of the Phillips Air fryer – Frying Without Oil
Gadgets & Gizmos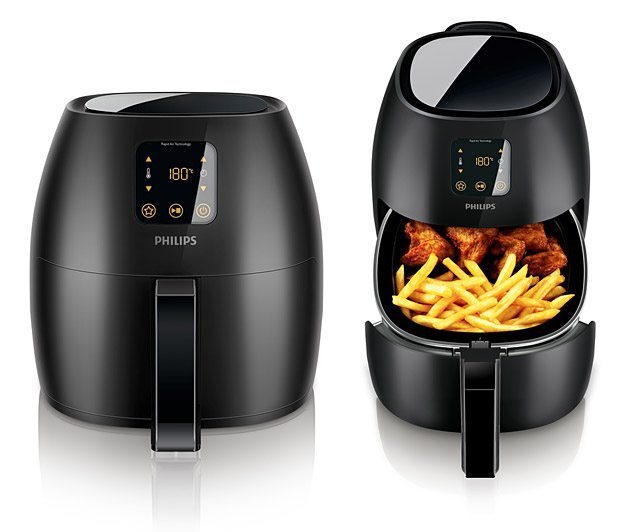 Review of the Philips Air fryer – Frying Without Oil
Most of us love fried foods, and that's one of the reasons that you might be considering the air fryer. The other reason is probably that the air fryer promises to cook foods that taste like fried without actually using any oil, which sounds great from a health point of view. After nearly 6 months of using mine, I've decided to review it.
What is the Phillips Airfryer
The Phillips Airfryer is a small electronic device about the size of a microwave flipped up on its side. Depending on which model you get, you have different sizes of baskets, for one, two, or more people. The airfryer features a 'frying basket' that you set into the device, and when you turn it on, items in the basket are cooked similarly to as if they were in oil. If you want, you can also purchase accessories for adding in racks, or purchase small pans for cooking dishes with liquids, like ratatouille. You can also create surprisingly good and realistic french fries in your airfryer, cook a perfect steak from frozen in just 10 minutes, or prepare your favorite frozen fried foods such as eggrolls, hot wings, or chicken strips.
How Does It Work
The Phillips Airfryer uses hot air technology to surround food from all sides and cook it at an even temperature. Because the air comes from all directions, the food cooks quickly and evenly just like in oil. The technology is similar to that of a high-powered convection oven, traditionally used in baking bread.
Pros of the Phillips Airfryer
The Phillips Airfryer has a number of pros, starting with the fact that you can cook food extremely quickly. Some dishes like baked chicken only take 20-45 minutes instead of the normal upwards of an hour with oven times. You'll also be able to cook fries that taste almost the same as those cooked in oil, with just a little bit of olive oil. Fried foods from the freezer section also come out well in five to ten minutes rather than taking 20 minutes for oil to heat up and 15 minutes for food to cook. It's also reliable, easy to use, and already probably one of my favorite kitchen gadgets.
Cons of the Phillips Airfryer
With an extremely hot basket and a plastic exterior, you have to be extremely careful taking the basket out of the fryer, or you will nick the lip of the air fryer, leaving it scored with heat marks. You'll also quickly notice that the construction could be a little sturdier. While it won't fall apart, it's not top of the line either. If you're not good with figuring out cooking times, it's also quite easy to overcook your food if you're just experimenting. It would also be nice to have a considerably bigger basket, as the current one is only really suitable for cooking a full meal for two people, or part of a meal for a family.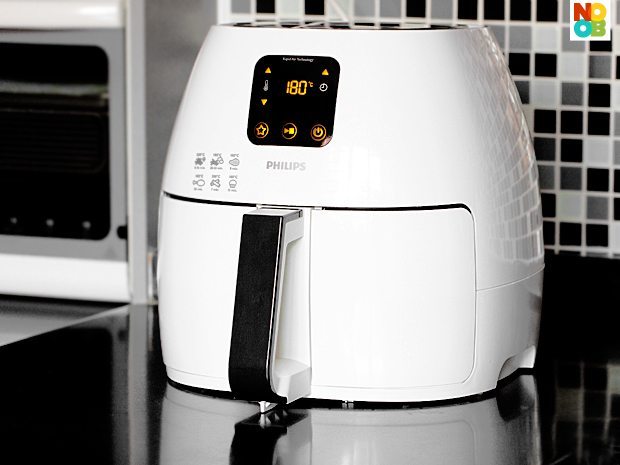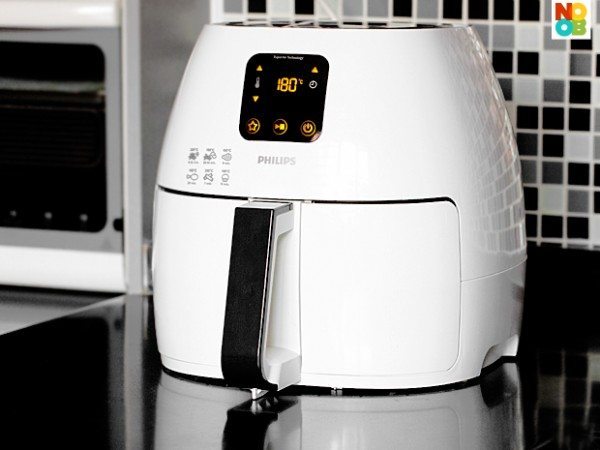 What's the verdict? If you live in the U.S. where the Airfryer can easily run upwards of $300, you're probably better off waiting until the prices drop. If you're in the UK or Europe, then the Airfryer is an easy way to cook almost anything in record times. There are also a couple of alternative brands that should work just as well that cost less money, or you can look for the Airfryer on sale. It does work, and it works well.