A Review of Logitech MK550 Wave Combo Wireless Keyboard and Mouse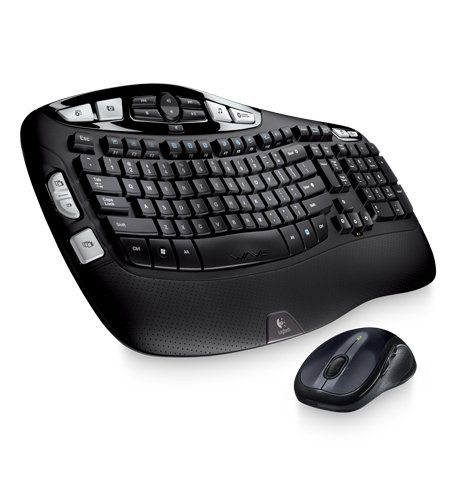 Logitech MK550 Wireless Keyboard and Mouse Review
Wireless keyboards these days are often hit or miss. They're a hit in comfort or a miss, a hit in how far it will reach from your tv or computer, or again, a miss, and then there's battery life, another hit or a miss. It's difficult to find one that's going to be good in all of those areas, so what about the Logitech Wireless Keyboard and Mouse? Is it a hit in all of those areas, some, or a great big miss?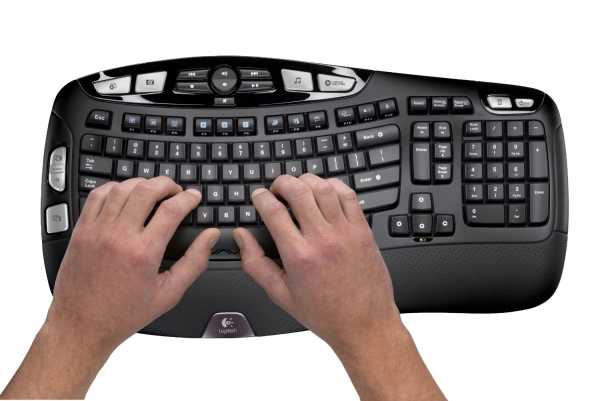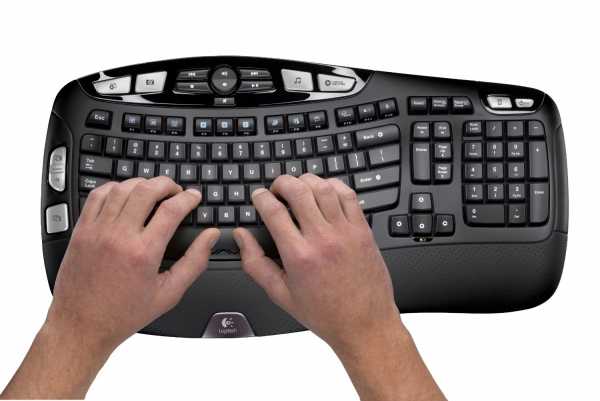 Comfort: This keyboard, the MK550, is in a slight wave form or design, which makes it nice for typing. Another nice feature, and for us a main reason for purchase, is the built in wrist / palm rest. It's very comfortable, not overly high or low, and gel filled. The keys are also situated in a comfortable format for a typist or gamer, large, easy to press, and they all functioned properly.
Wireless Reach: This keyboard and mouse has a reach of up to 30 feet from your computer. Using the keyboard and mouse from approximately 12 feet from the computer both had no issues. The signal was strong and they never lost the signal. You do not have to have them pointing at the computer, there's not some infared remote that it has to connect with or "see." It comes with a tiny USB adapter that sends the signal out.
Battery Life: On the outside of the box it doesn't say what kind of batteries it takes. Instead, it says that the batteries will last 2-3 years, which makes one think that they must be some type of lithium battery. However, once you get home and open it up you find out that both in the keyboard and the mouse you have AA batteries to power them. How long they'll last? Not sure yet, but so far we've run both for 16 hours of game time on a computer and they're still going strong. There's an on / off switch on the bottom of both to help save the battery when not in use, that is if you remember to shut it off each time.
Functionality: The laser mouse works on pretty much any surface, it's nicely contoured to fit your hand and it worked as well as we expected it would. The keyboard also worked great, no delays or dropoffs, always stayed connected, and a few extra features like shortcut buttons for zoom in / out and volume (and more) were nice additions.
Overall Opinion: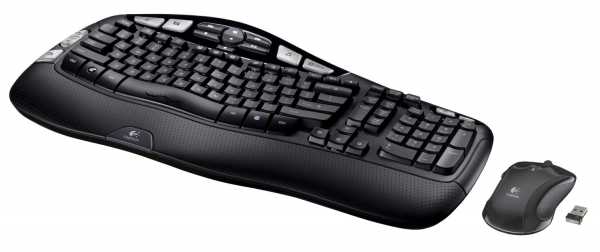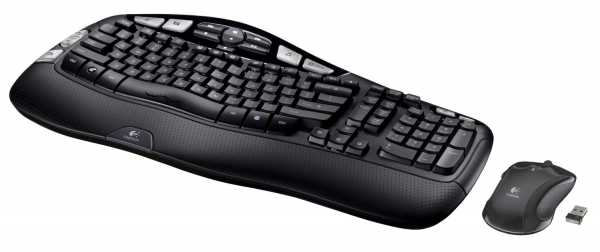 So, is it more hit or more miss or somewhere in between? In our opinion: Hit, Hit, Hit, Hit! We didn't find any misses or anything to dislike. The only possible issues I can think of that may not be liked would be regarding the batteries, but so far so good, and some may have issue with how large the board is.
The Logitech Wireless Keyboard and Mouse are both very comfortable, well functioning and a nice fit for anyone looking for a wireless keyboard and mouse . The extra features are a nice addition, and the palm pad is an added bonus and helpful for anyone that's needing to type or be on the computer for more than an hour. Again, it's a bit larger than most keyboards, however, it still fits on a laptop desk nicely. The mouse worked as it should, it responded appropriately and neither it or the keyboard ever lost its signal, even at up to 20′ from the computer.
This mouse and keyboard combo costs around $50 at the time of writing this article. Compared to similar wireless combos, this price is about average, or slightly lower than average. In my opinion, it's definitely worth the money since it worked as expected and is comfortable to use. I 100% recommend this keyboard and mouse combo.