Plugaway Makes a Smart Home More Affordable Than Ever
Plugaway Makes a Smart Home More Affordable Than Ever
The concept of creating a smart home is not a new one, and in fact, many of the new technologies coming out today are geared towards mobile app control for your lights and other electronics. In fact, dozens of companies offer WiFi and Smartphone controlled home electronics and appliances, with options ranging from the Phillips Hues WiFi Bulbs to Belkin's WeMo Plugs. Despite this, there has not been an affordable, easy to use option available for consumers until now. The Plugaway is a customizable smart plug with open source apps that costs just $30, or roughly half of the cost of it's nearest lowest priced competitor. Of course at $30 a plug and $35 per LED light, you are going to be investing quite a bit to do your whole house, but it's still a lot cheaper than doing it with Belkin's $60 per plug option or LIFX's $90 per plug option. So, what is Plugaway and what can you do with it?

Plugaway
We've all seen some pretty cool examples of what modern technology can do to a home, but for the most part, making it work requires you to be either a tech whiz or enough money to pay for a number of expensive gadgets. Plugaway is one of those expensive gadgets with the exception of, it's significantly cheaper than it's alternatives. The plug, which is a WiFi connected plug that you can access via your smartphone. In addition, the company has a WiFi smart bulb that you can control using the Android or iOS app.
The Smart Plug
Plugaway's smart plug is probably the most eye catching option that they have up, mainly because it works with any of your appliances. The smart plug goes between the wall outlet and your appliance plug, and then quite simply allows you to control the flow of electricity through the plug. Each plug comes with the following options right out of the box.
Sleep/Awake Modes
Energy Monitoring
Scheduling and Timing
Alerts and Notifications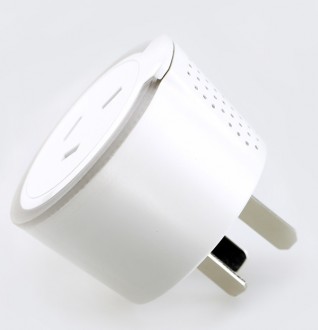 While all of these options might now sound like much, you can actually do a lot with them. For example, when you first wake up you can turn your alarm clock off with your phone, and then turn your coffee pot on (providing you've already set it up the night before), before ever getting out of bed. From there you can get a shower, and go get the pot of coffee that your smart house has made for you. But that's not all. If you have an electric water heater, you can actually monitor the energy it is using and then turn it off when you're not using it. You can use the sleep and awake modes to set your hot water heater to turn on an hour before you wake up, and then go back to sleep after you get a shower. Of course, this only works if you happen to have an Android or iOS phone. Then, when you go to work, you can get alerts if any of your appliances are still on. You can turn on an electric oven and set it with a timer, or leave it with a pan of food and schedule it to turn on an hour before you get home from work. The ideas are pretty much as endless as your array of gadgets and appliances.
The Smart Light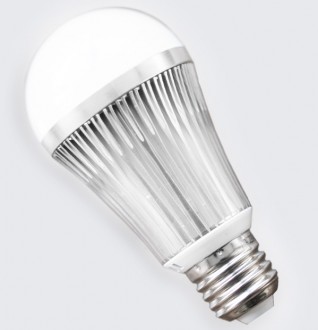 The $35 Smart light from Plugaway is also very cool, although less versatile than the plug. The light works with the same app as the plug, and allows you to monitor energy usage, turn the light on and off remotely, and dim the lights. Essentially, you get a fully customizable light that you can control from your phone, but the catch is that it is just a light bulb so $35 is a little expensive.
Open API
One of the most important things for many to consider about Plugaway is that the software is open source. You can edit it, download other people's modifications, and do whatever you want with it. You can also change the name so that instead of saying 'Plugaway' your app says your name, making it a very cool, and very customizable bit of software. Because it also features a drag and drop skin and feature option, you can also customize your app without knowing code.
So Where Do I Get One?
If the Plugaway looks as cool to you as it does to us, then you probably want one. Plugaway is on Kickstarter until January 5 of 2014, after which it will be available for sale on their website, Plugaway.co. The Kickstarter campaign offers a 5 pack of plugs for just $145 and a pack of 2 lights and 3 plugs for $175, which actually isn't bad. The SmartPlug is available for the US, Euro, China, Australia, and the UK and should ship out in April of 2014.