Personal eBook Library – The World's First Library Server
Software
Personal eBook Library – The World's First Library Server
eBooks are rapidly becoming one of the most important forms of digital media, but many companies are ignoring software and technology to make them easier to read. While digital book readers like Calibre and Kindle for PC do exist, most technologies currently available are focused on just one aspect of eBooks, and that is reading them. Unfortunately, for those who have been buying eBooks for decades, there is no such thing as an eBook library that can be used to organize and easily access your books. Now, the Personal eBook Library (PEL 2.0) from NovaStorm Media is filling that gap with a fully functional mail to tablet server library that can be used to store, search, and read any books you own!
The Issue
If you have eBooks then you probably know that they can be a pain to get from your computer to your tablet. Whether you're working with a Kindle or a Nook, you've usually got the same problem. Loading a book that you've purchased in the past requires that you either have purchased it from the same eBook store and have it saved in a list of your purchases, or that you strip the DRM and side load it. Unfortunately that also means finding the right cables, finding the exact book on your computer, and then loading it. If you aren't extremely well organized, you have to remember what books you have and then find them before loading. Usually this can be time consuming, especially if you've purchased your books over a period of a few years.
What Personal eBook Library Does
Personal eBook Library is just that, it's a server based platform that allows you to upload, title, and add photos and tags to your books so that when you want to read them later, you can find them easily. The tagging system allows you to search by title, author, and genre if you have properly tagged the books. This way you don't necessarily have to know what you want to read in order to find a book. Usually you should enter a short description of the book when you upload it so that you can easily see what it is in the future.

Once you find a book that you want, all you have to do is send it to your email enabled tablet, or email it to yourself, and then download onto your tablet directly from there. Because many eReader tablets like Kindle and Nook support direct email to tablet functions, all you will have to do is set up the approved email address in advance, and then just hit 'send' to get your book.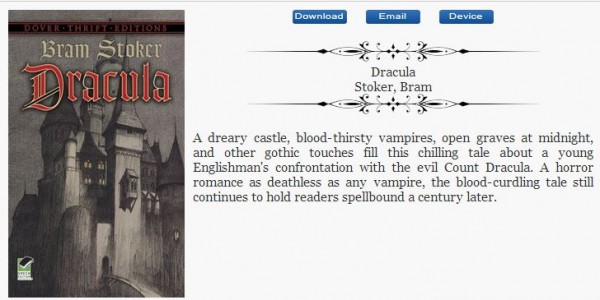 How it Works
Unfortunately PEL 2.0 (Personal eBook Library 2.0) isn't for everyone in that setup can be a tiny bit complex for some. However, the developer suggests that future versions of the library might be available as preinstalled hardware so that all you have to do is plug it in and play.
For now, there are two versions of the Personal eBook Library including a server version that you can simply drop onto a server running MySQL, PHP, or Apache. If you have your own server then setting it up is really quite simple. If you've never even heard the word server, you can actually get an online server, or wait for the RasPEL (Raspberry Personal eBook Library) to come along so that all you have to do is plug it in.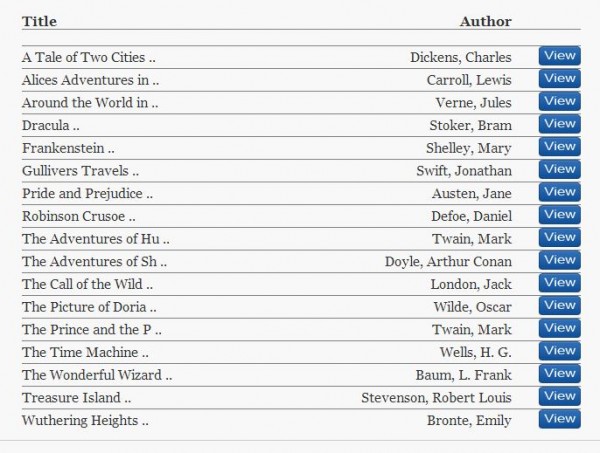 Check back later for a review of PEL 2.0 via a thumbdrive. For now, if you're interested in the Personal eBook Library, you can visit their IndieGoGo or Facebook to learn more, buy your own, or talk to the developer.
The library currently costs just $35 for a full working copy and $50 for a personalized copy (with your name and logo) on IndieGoGo, with more purchase options to come in the future.
Check the Live Demo Here to see what it can do.