Navdy – The Heads Up Display For Your Car
TECH
Navdy – The Heads Up Display For Your Car
HUD or heads up display has become an increasingly popular technology over the last few years, with a variety of devices able to do everything from display real time social messages and alerts (or stock market) to live GPS feeds for motorcyclists. Now, a new device is actually intended to move HUD onto the windshield of your car. If the technology sounds familiar, then you might be familiar with how airline pilots use a similar technology when landing. In fact, most military pilots now actually have helmets with HUD built in as well. Navdy is a device that offers this technology to drivers in regular cars.
What is Navdy?
Navdy is a small device that fits onto a standard dashboard and then uses a projector to put a virtual screen on the dashboard. The screen is centered about two meters in front of the driver so that you don't have to change your perspective from the screen to the road, and is see through, and small enough that it does not interfere with road visibility. Like other HUD devices, Navdy connects to a mobile phone (Android or iOS) to sync important data like GPS, apps, phone calls, notifications, and messages.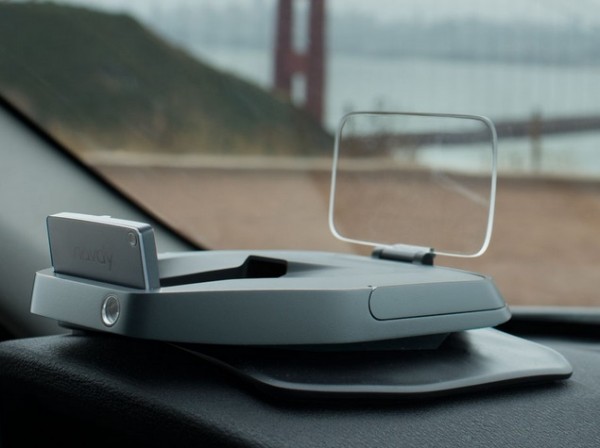 What's more, it also has a voice control assistant similar to Siri that can read messages, send texts, tweets, and make calls, and accept calls. In addition, it has a motion sensor, which you can use to control your Navdy with a few simple, pre-programmed gestures. examples include swiping away a text, accepting a phone call with a swipe, or pausing music. You can also do all of these things with the voice control.
What Can it Do?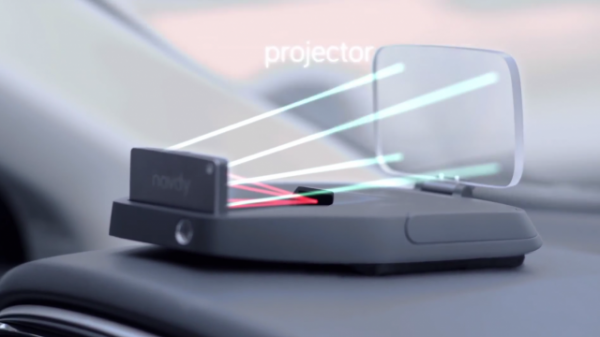 Navdy can do a variety of things including controlling your music, showing you turn by turn GPS right in front of your eyes, not take the GPS away when someone calls, allow you to accept and make calls without ever shifting your attention from the road, and reading you texts so that you don't have to worry about missing something important because you are driving. While you can have your phones voice assistant do a lot of that, it does require you to shift your attention from the road long enough to press a button to activate it.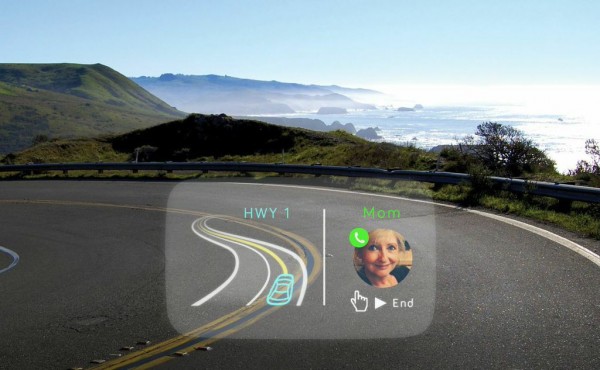 Navdy also puts a screen right on your windsheild, which has something of a cool effect, which is probably one of the main reasons why a lot of people want it. Plus, the gesture control is a lot more convenient then having to press a button to accept a call.
Essentially, Navdy offers a convenient and safe way for you to use your phone while driving, and also makes following your GPS easier and more convenient.
Tech Specs
If you were wondering what's under the figurative hood of Navdy, the device features a 5.1″ HUD, a high quality projector, IR cameras for gesture control, accelerometer, e-compass, ambient light sensor, Bluetooth, audio jack, internal speaker and microphone, dual core processor, Android 4.4, and an OBDII power connection to car. It also comes with a mount for magnetic connection to the Navdy.

The downside is that prices start at $299, which is out of range for a lot of people who might want it. Despite that, Navdy sold over $1 million in preorder sales, and is set to retail for $499 after the presales. It also ships in early 2015, so you will have to wait a while if you want one.