Micro Phone Lens – The Ultimate Geeky Phone Accessory
Micro Phone Lens – The Ultimate Geeky Phone Accessory
Ever wished you could take the perfect photo of a microorganism? Or what about extreme close-ups of your friends. Whether you're the ultimate lab geek, like having cool gadgets, or dabble in experimental photography, you can now buy the Micro Phone Lens to aid you in your endeavors? What is the Micro Phone Lens? Well for starters, it's more than just a cool play on words, and it has nothing to do with audio. Instead, the lens is just that, a magnifying lens for your phone. How does it work and why would you want it? While we can't tell you the latter, you can read up about how it works in the rest of the article.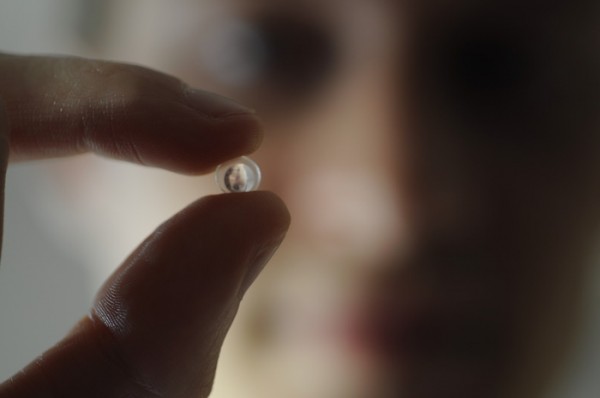 The Micro Phone Lens
The Micro Phone lens is a small lens designed to fit over most camera phone cameras. The designer suggest that the camera should be at least 5 megapixels, and should be a standard smartphone camera. They also suggest that not all shapes and sizes will work. The lens itself is really just a magnifier similar to a magnifying lense that might be purchased and placed on a professional camera. The current model has a 15x magnifying rate with your standard camera settings and then up to 60x magnifying rate with the camera zoom. However, the designer Thomas Larson has also shown prototypes for much stronger lenses that might be released in the future.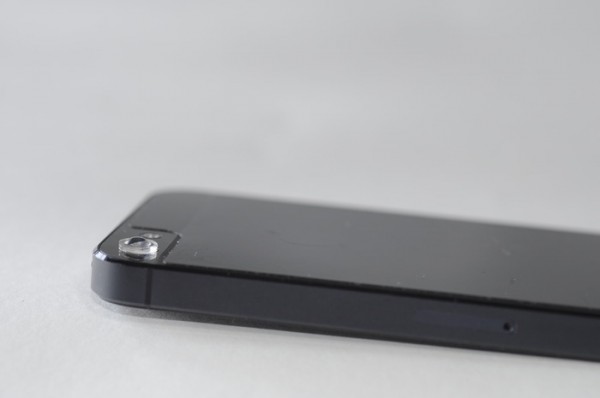 How Does it Work
The lens itself is made using a new technology known as catalyzed silicate. The lens itself is 6 mm in diameter, and simply sticks onto the camera to take the photo. After use, owners can simply unstick, restore the lens to it's plastic case and then use it again the next time you want a small photo. You should focus your camera before taking a photo, but other than that, your results will be as clear as your phones camera provided that the lens is clean.
What Would You Use it For?
While it is obvious that the majority of people will just use this particular lens for fun, it can be put to a lot of practical applications. For example, scientists, field researchers, and eve kids with science projects can all use the Micro Phone Lens to take photos for work and school anything else they need close-ups for. The lens is also great for photographers who do not always have their camera with them, and for hobbyists who like using photography to create art. As the designer says, using it is only limited by your imagination.
Getting One
Right now you can purchase the Micro Phone Lens on Kickstarter for just $15. If you live inside of the U.S. then shipping is free, but if you're anywhere else then you have to add an additional $5 to cover postage costs. Considering that it's fun, useful, and actually very original, the lens is really cheap and great to have just for fun, after all, imagine how funny it will be asking people to identify magnified photos of strawberries, or taking a closer look at your pores.
Each lens comes with a plastic carrying case so that you will take longer to loose it.